Loved by iconic brand names like Dunkin' and Chick fil-A, Workstream's end-to-end hiring platform provides automated solutions that help you find quality hourly workers fast. This includes the posting of jobs on career platforms, smart screening of your applicants and a digitized onboarding process. Similar to Workstream, ADP's Workforce Now also provides automated workflows for different stages of the hiring process. With this, hiring managers are able to streamline their hiring practices, saving time and reducing the administrative burden on them.
While both platforms do have some features in common, ADP appears to target all levels of recruitment from corporate office roles to hourly workers. On the other hand, Workstream focuses on the hourly workforce, especially for the restaurant industry. This allows us to build a product like no other that is specially catered to the needs of the hourly workforce. Over the years, we've worked with over 5,000 hiring managers to streamline their hiring process through the use of mobile hiring and automation.
If you're not sure which hiring platform will be best for your company, don't fret! Check out some of the reviews we have gathered online below and see what users like (or dislike) about each platform.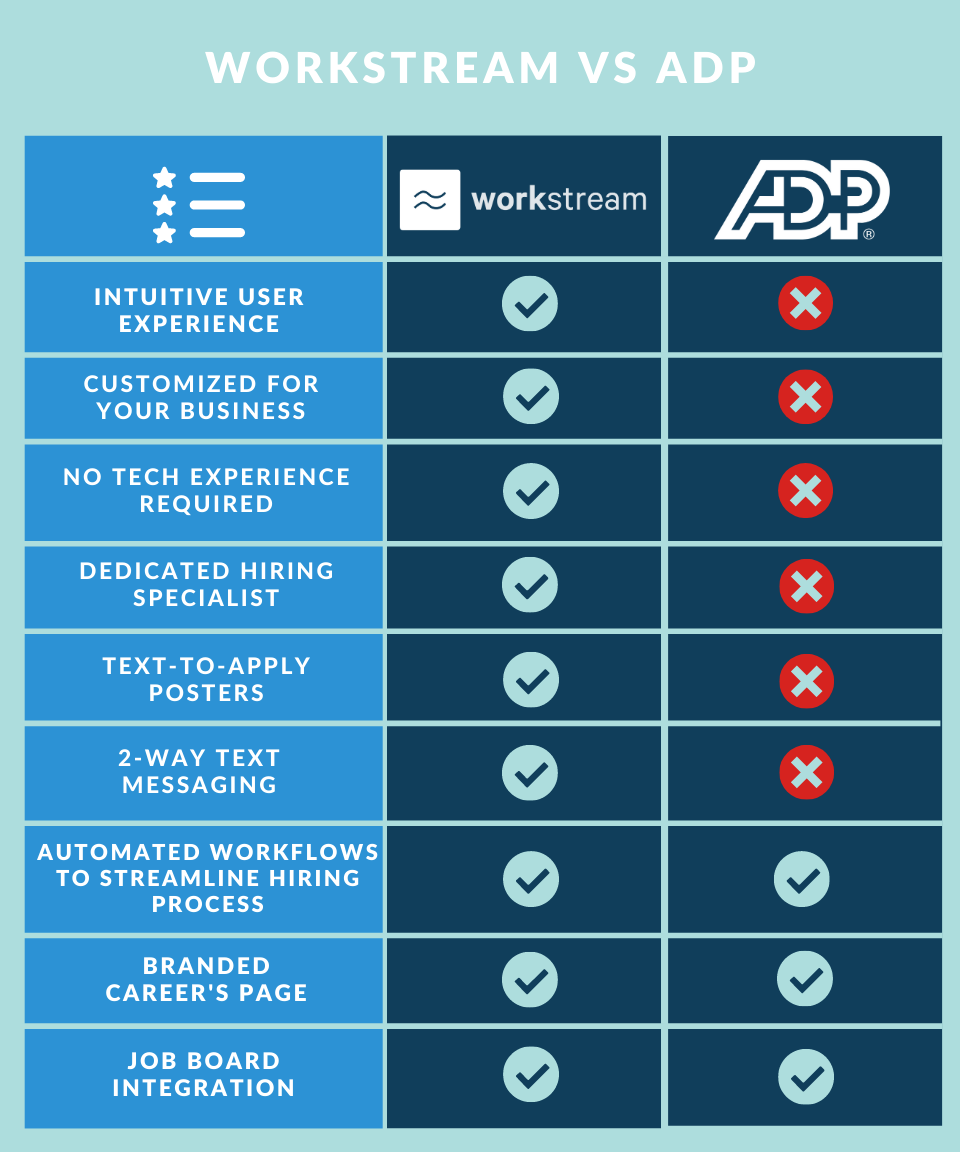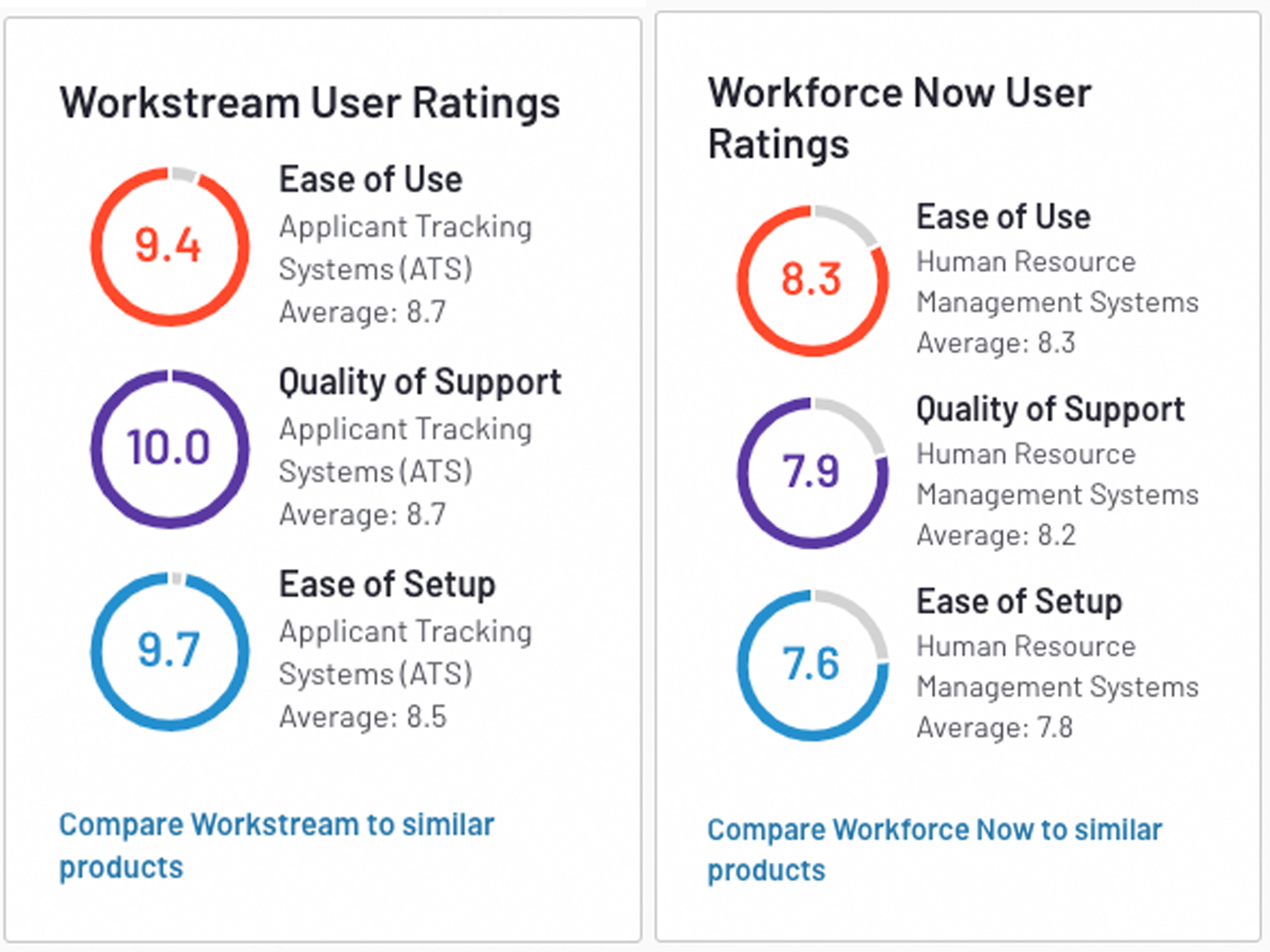 Workstream Reviews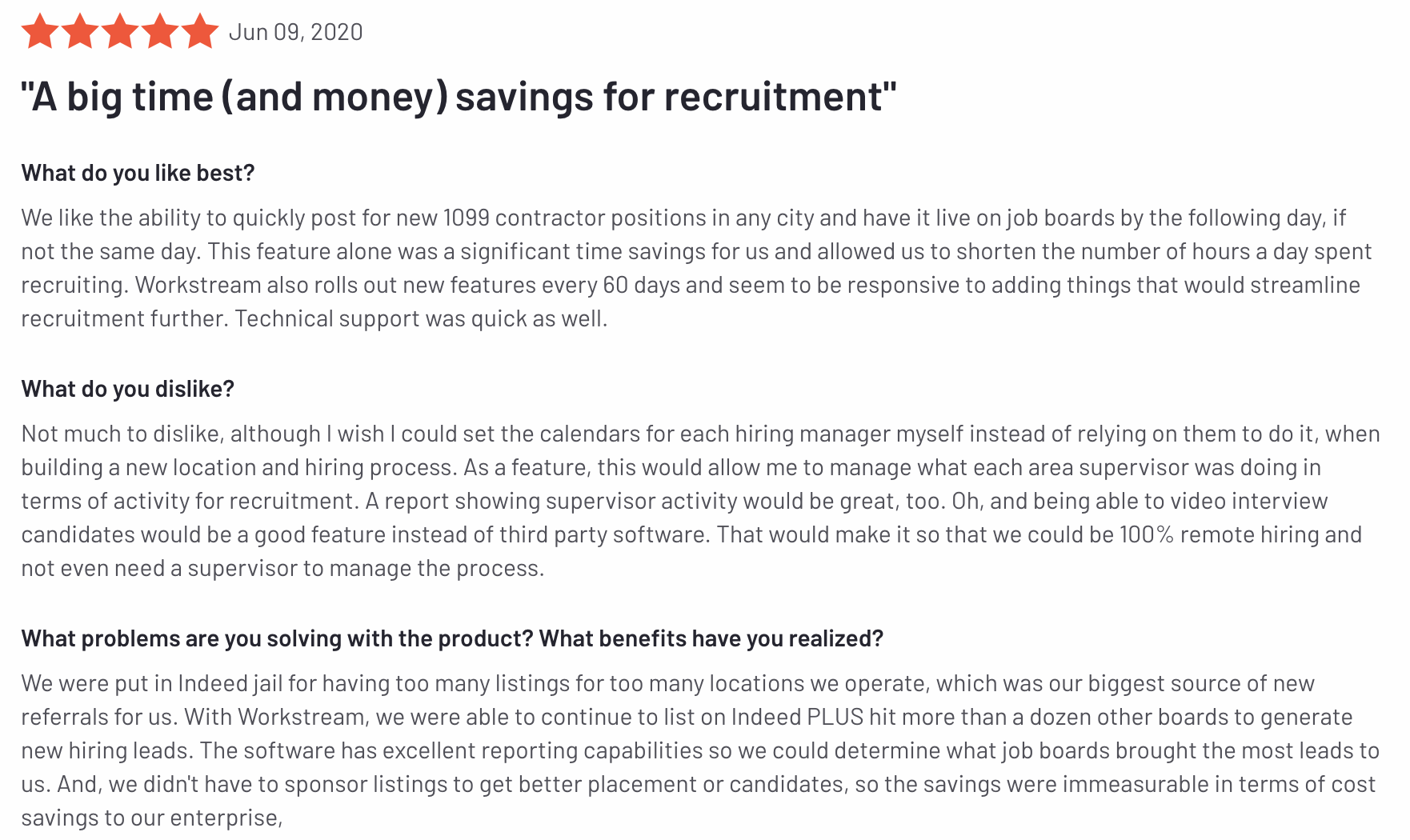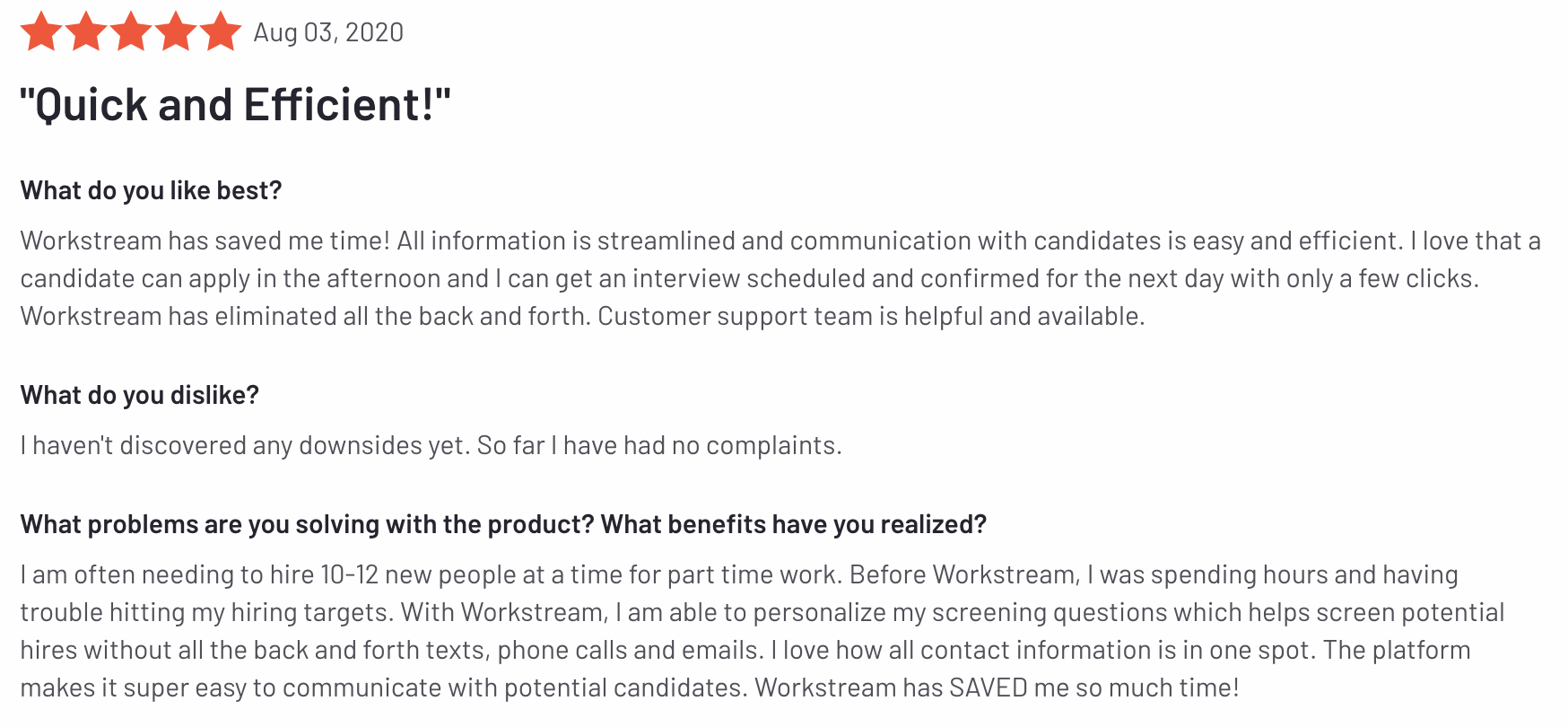 ADP Workforce Now Reviews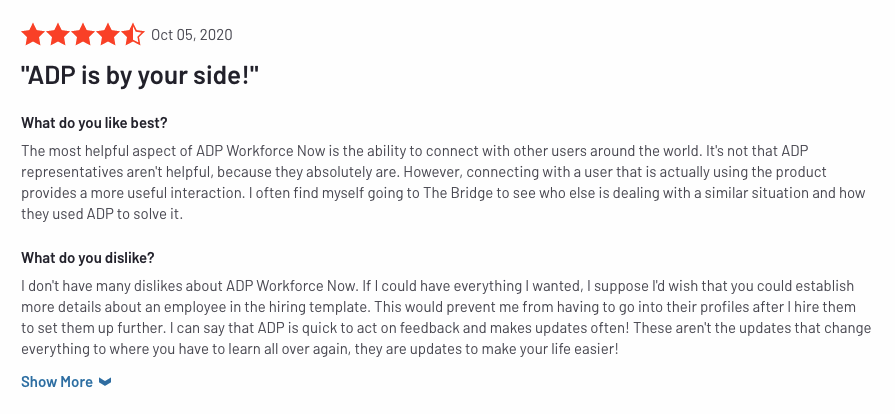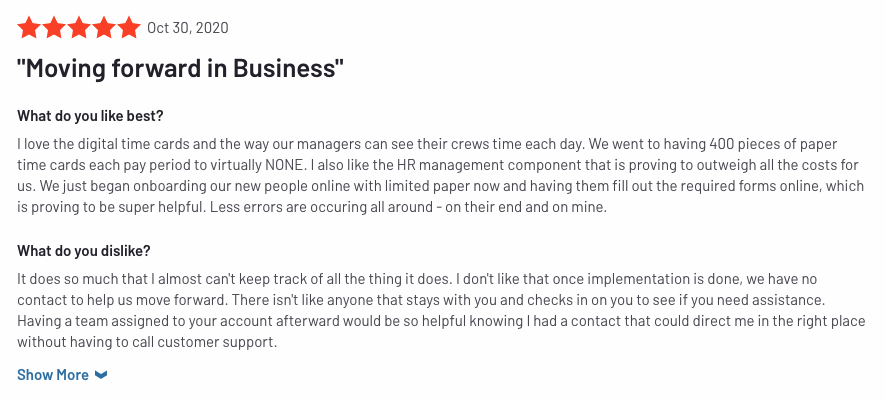 Now, if you think that Workstream is the hiring platform for you, read on to find out more about our amazing features!
Customizable to Individual Business Needs
Workstream is fully customizable for you to hire the right talent for the job. We provide you with the ability to customize your job descriptions, applicant flow, smart screening questions, offer and rejection letters. We also offer specially curated templates that have been proven to successfully bring in the top candidates for the job.
Our support team is online 24/7 to address any of your questions and guide you towards creating your very own hiring process.
Automated Hiring
Workstream is built with our customers in mind. We understand the challenges of being a hiring manager - having to go through piles of resumes, ensuring that you follow up with each and every candidate, and going through phone-tagging just to schedule an interview.
At Workstream, we automate all these processes for you. We help you save time through smart screening where you can automatically disqualify applicants that do not meet the basic requirements of your job. Aside from that, you can also automate follow-up messages so that you are engaged with potential talents before anyone else and remind them of their scheduled interviews to reduce ghosting.
Here are some of Workstream users' favorite features:
1. The Workstream Mobile App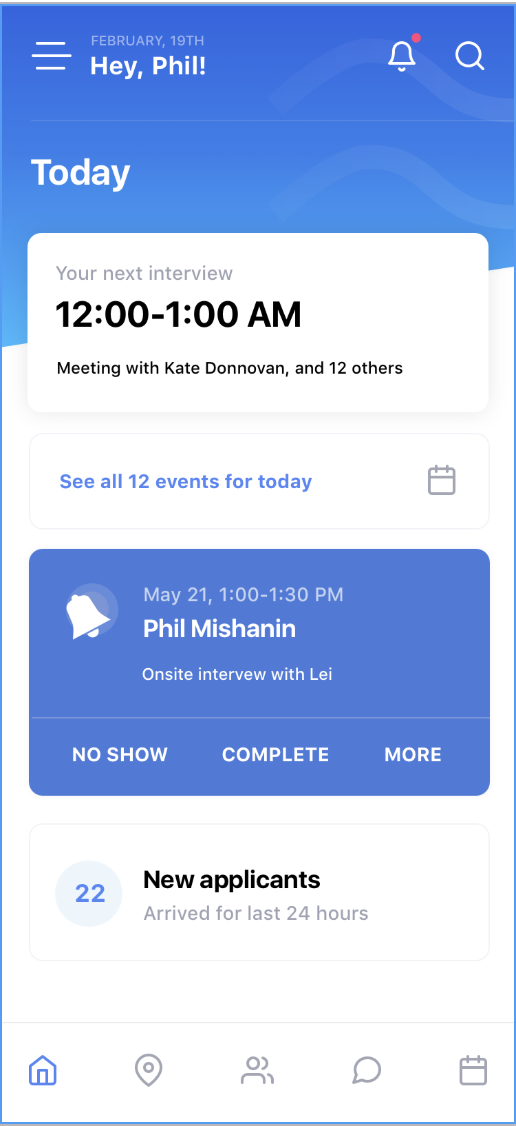 2. Customizing Hiring Process with Screener Questions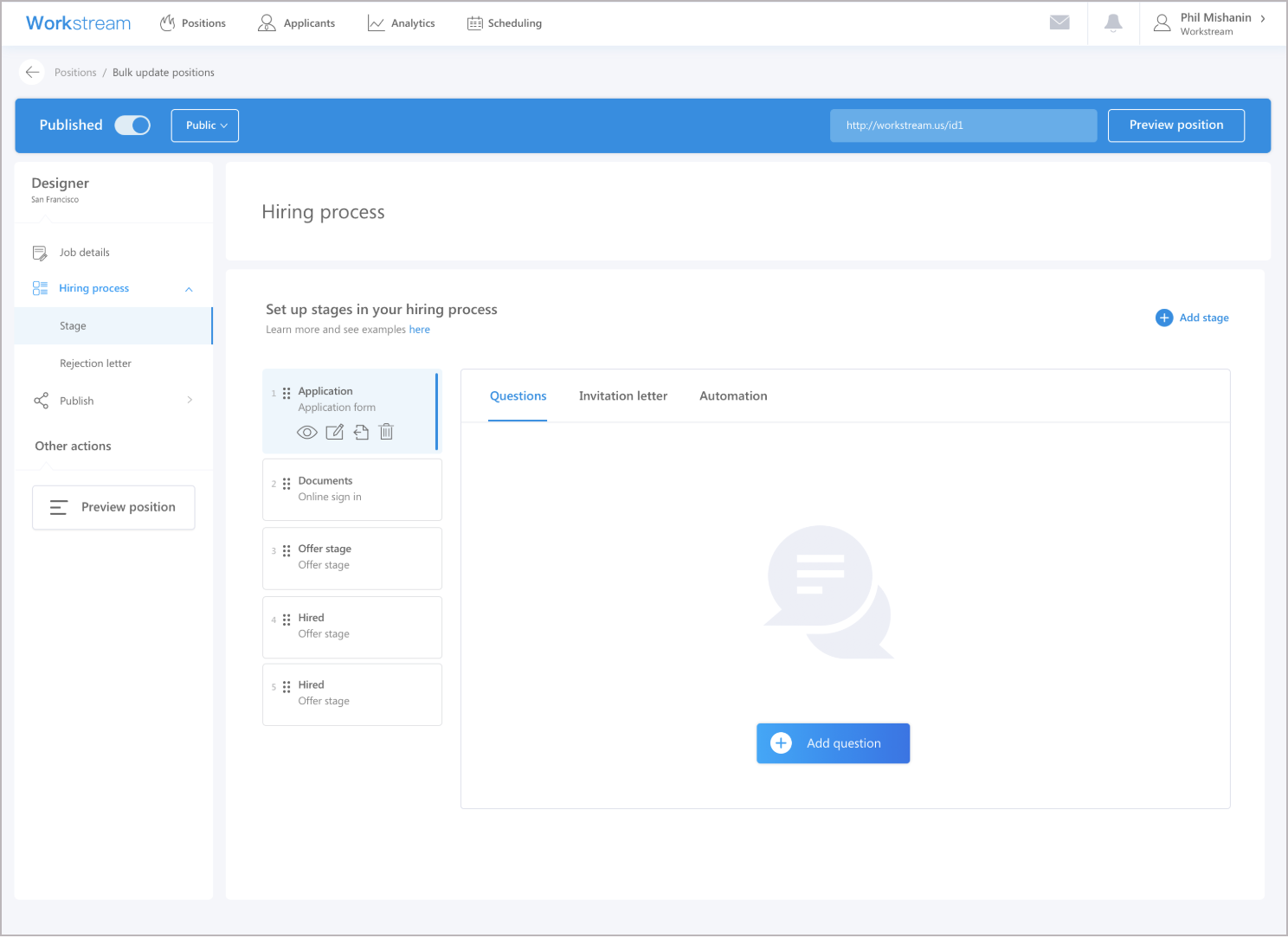 3. Share Internal Feedback on Candidate with Team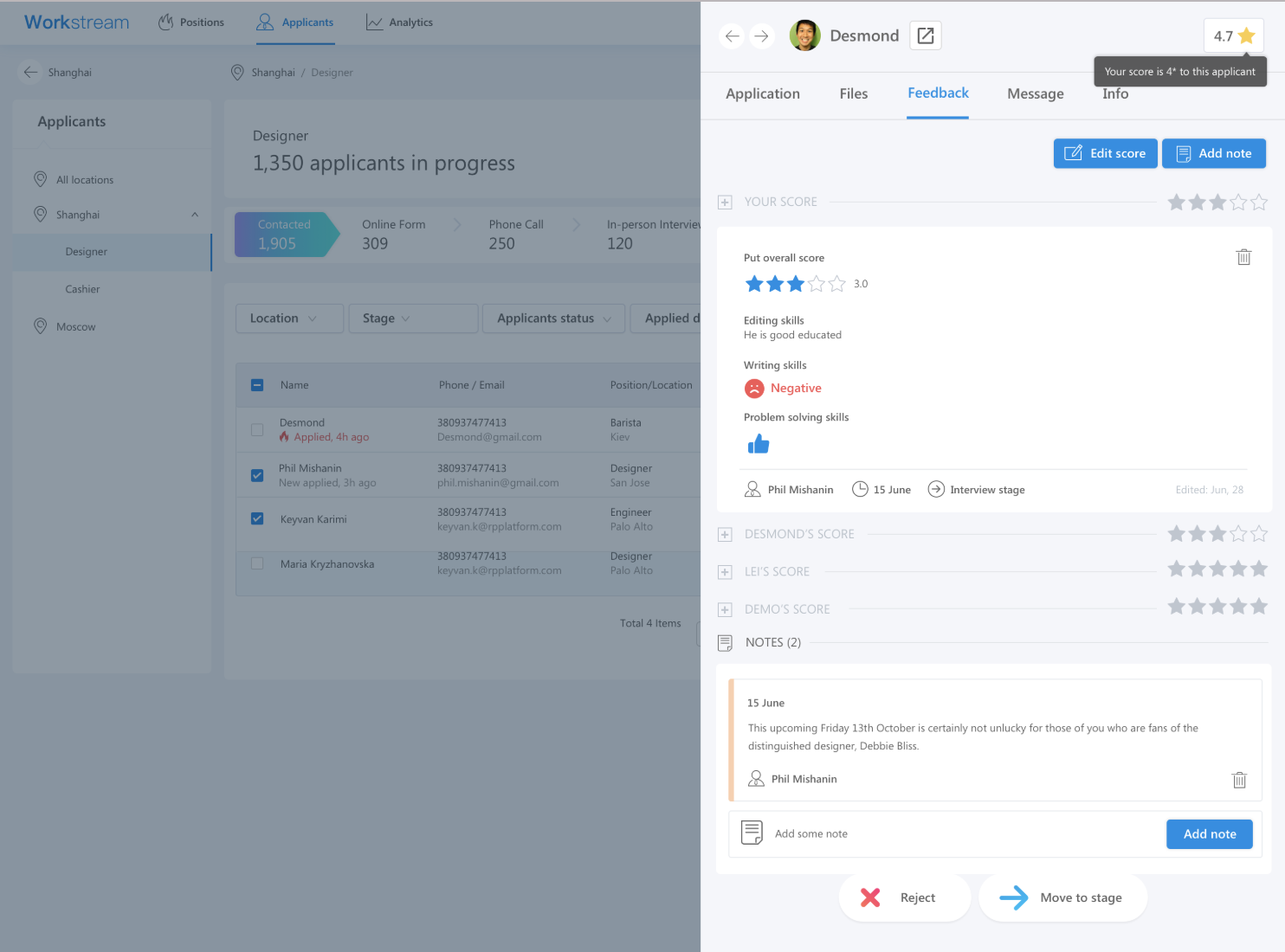 4. View All Prospects and Current Employee Data, Forms, Feedback in the Dashboard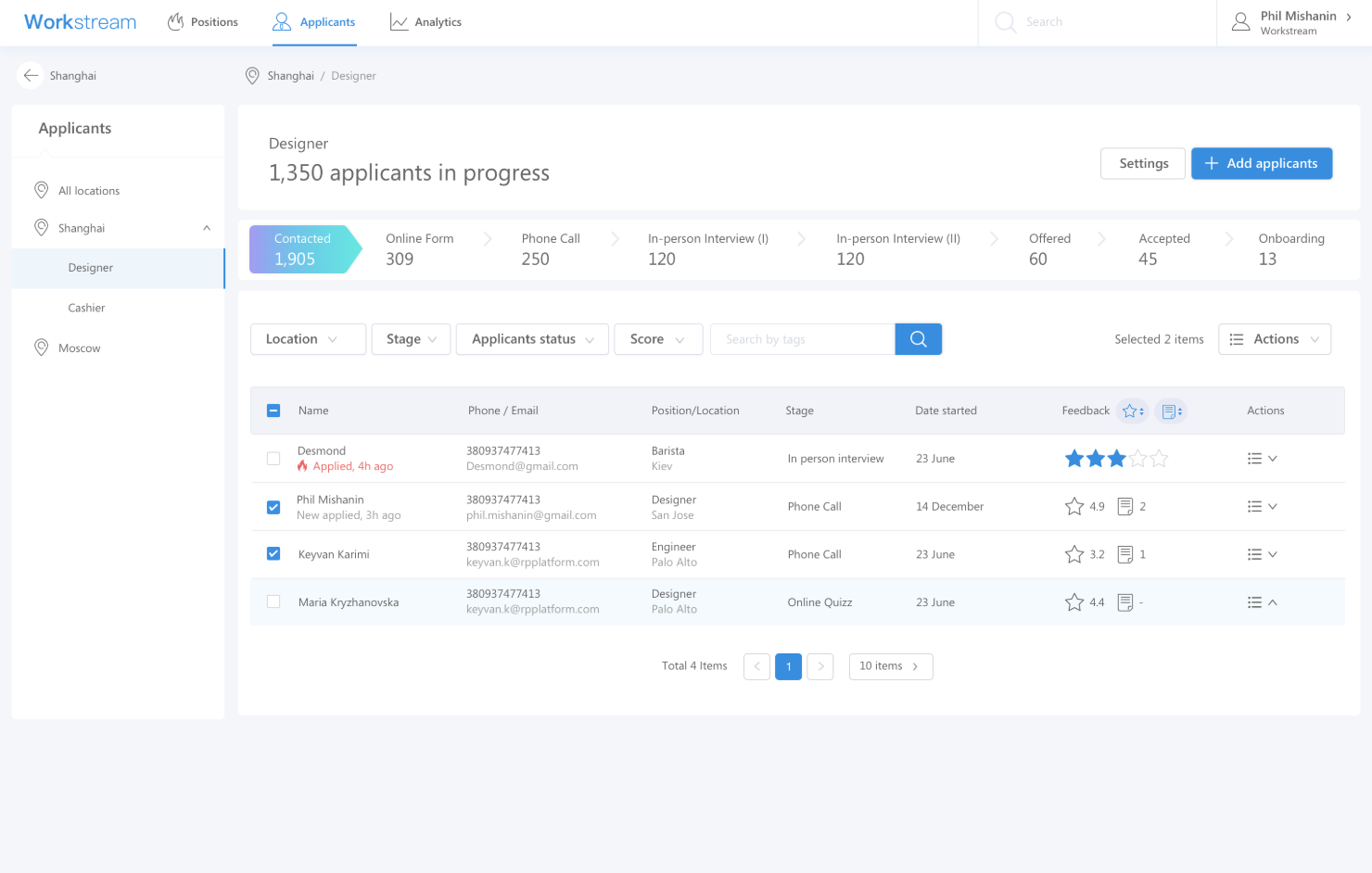 Looking to streamline your hiring process? Workstream can help you get 4x the number of qualified applicants and reduce your time-to-hire by 70%. Schedule a free demo with us today!
Workstream is a hiring platform that helps employers get 4x the number of qualified applicants. The world's most trusted brands use Workstream to optimize job board postings, automate screening and interview scheduling, communicate via text message, and streamline the onboarding/training process. See what all the buzz is about by scheduling a demo or email us info@workstream.is!