Background Tasks to Help you Manage More Applicants with Ease 🤖
At Workstream, we know that to hire quickly, you work with many applicants at once. For example, you can move multiple applicants to another stage (learn how) at once! Our new background tasks centers give you more control over tasks that take longer to complete so you can do more, with less.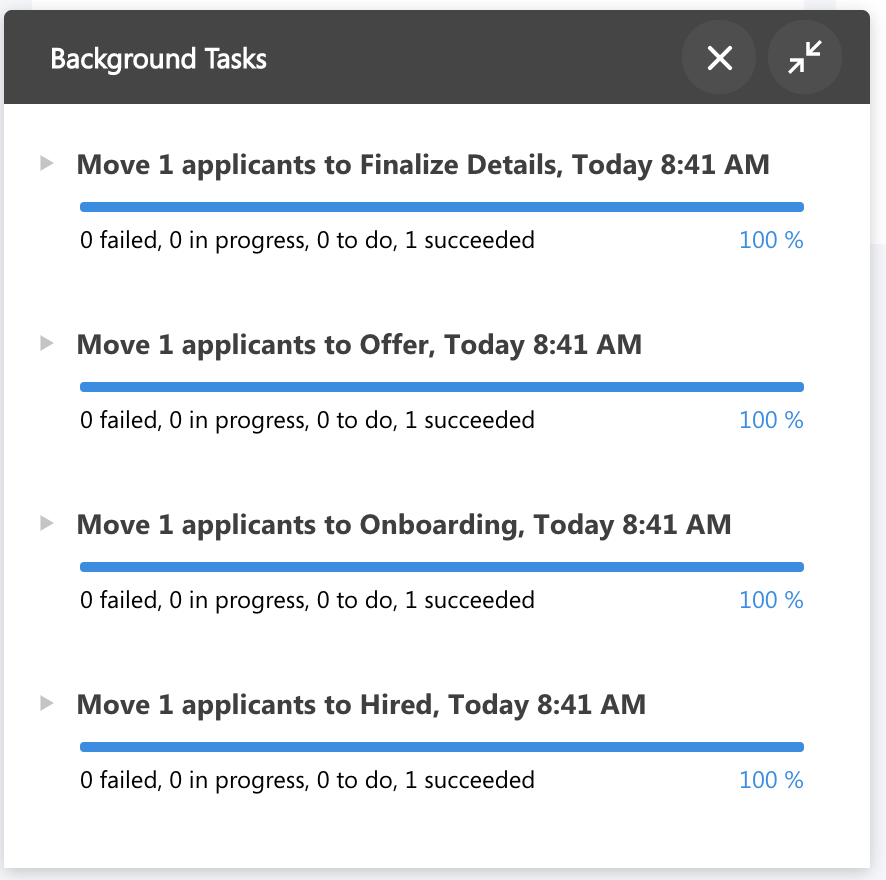 More Changes Under the Hood 🛠️
We've spent a lot of effort this month working on internal tools and processes, so our teams can better support you. More is coming!
Chat with us! We'd love your feedback
We'd love to hear from you! If you have any other suggestions or questions, simply drop us a line to let us know or check out our help center.
Lei Xu is Workstream's co-founder and CPO. He loves coffee, travelling, exploring, a good beer, and a good conversation. Lei is inspired by great builders of our generation - Elon, Steve & Steve, Larry & Sergey. Passionate about technology, education, and the future.