Workstream and CareerPlug are both platforms that provide hiring solutions, aimed at automating and optimizing the hiring process. With clients such as Jamba and McDonald's, both companies have formidable testimonials and have proven to be successful in helping organizations make better hiring decision.
With both companies promoting seemingly similar features, you may be having a tough time deciding which option is a better fit for your company. Thus, we have narrowed down the available features for comparison, to save you the trouble.
The features will be broken down into four key areas, (1) the Job Application Process, (2) Initial Screening Process, (3) Interview Scheduling and (4) Interview Process and finally, Other Features.
1) Job Application Process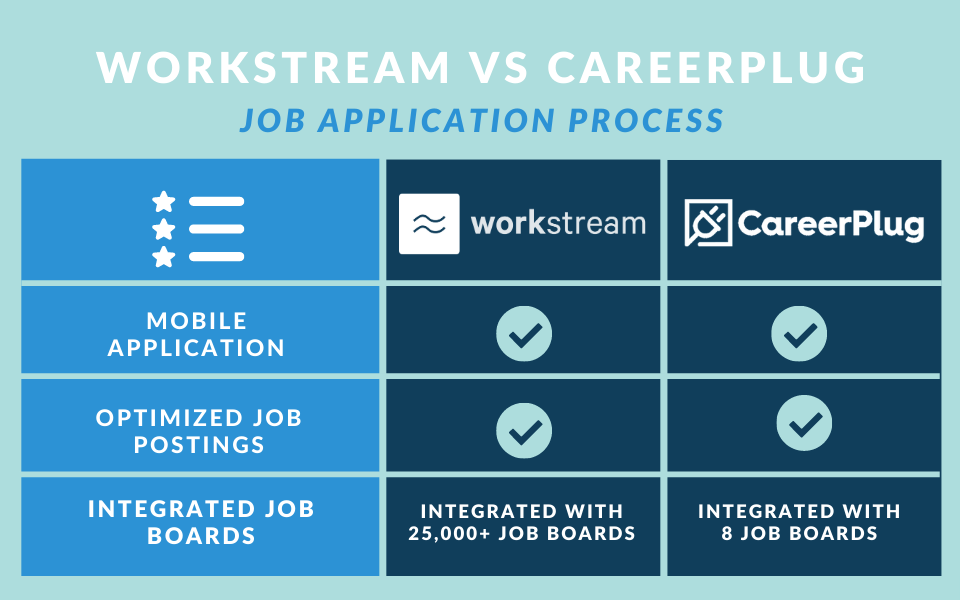 Mobile Application
Both Workstream and CareerPlug offer mobile application features, but with a slight variation between the two.
Workstream offers text-to-apply posters, where custom posters can be printed and displayed at locations that are up to hire. Visitors can simply scan the QR code or text the number displayed to get a link to all open positions. Hiring managers will then be able to receive these applications on their mobile phones.
Customizable to Individual Business Needs
Workstream is fully customizable for you to hire the right talent for the job. We provide you the ability to either customize your job descriptions, applicant flow, smart screening questions, offer and rejection letters. You also get the choice to use any of our specially curated templates that has been proven to bring in the top candidates for the job.
Our support team is online 24/7 to address any of your questions and guide you towards creating your very own hiring process.
Automated Hiring
Workstream is built with our customers in mind. We understand the challenges of being a hiring manager - having to go through piles of resumes, ensuring that you follow up with each and every candidate, and going through phone-tagging just to schedule interview.
At Workstream, we automate all these processes for you. We help you save time through our smart screening where you can automatically disqualify applicants that do not meet the base requirements of your job. You can set up auto-reminders and follow-up messages so that you do not need to worry about not following up fast enough with applicants and losing them to other jobs.
Here are some of Workstream users' favorite features:
1. The Workstream Mobile App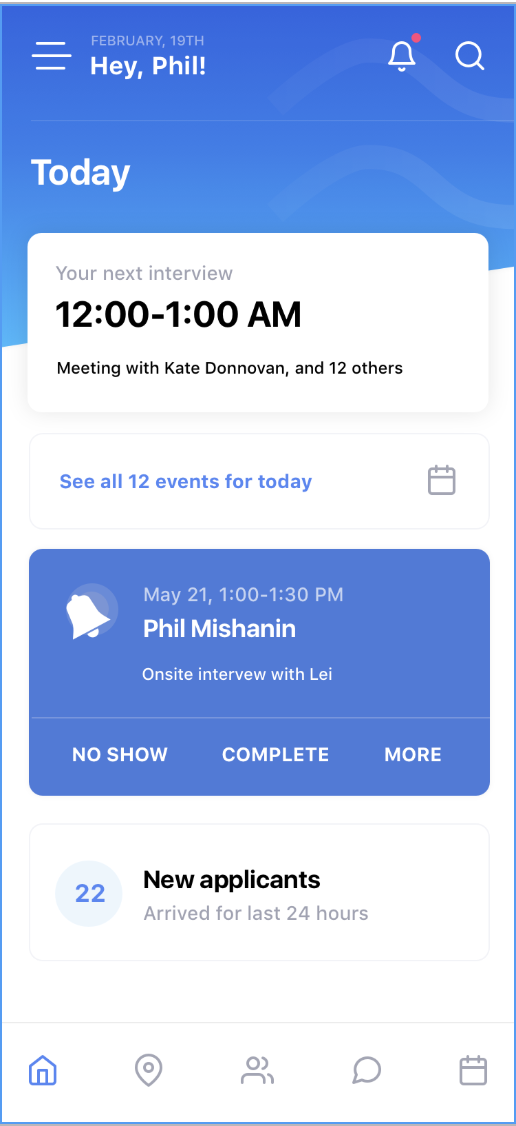 2. Customizing Hiring Process with Screener Questions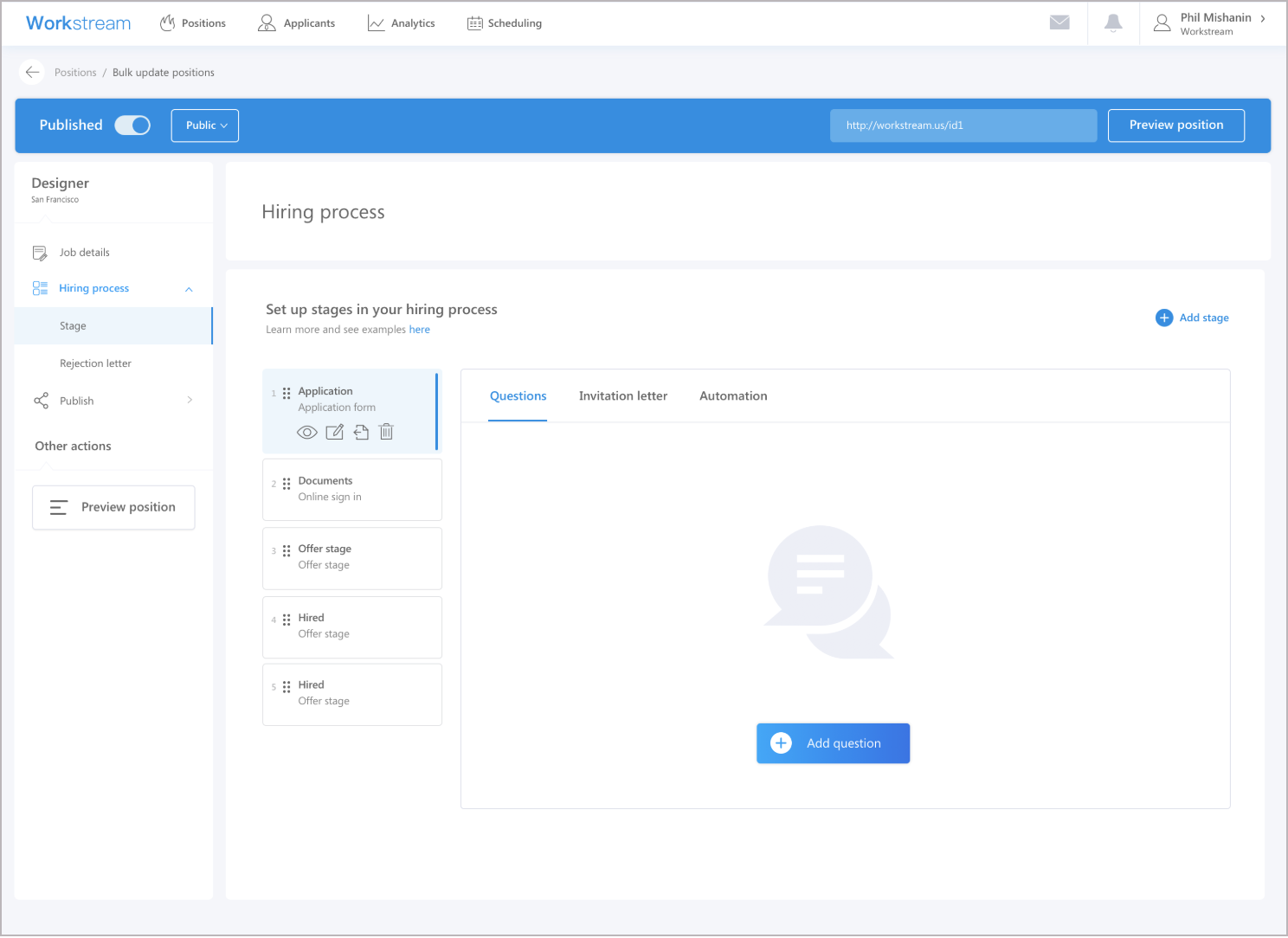 3. Share Internal Feedback on Candidate with Team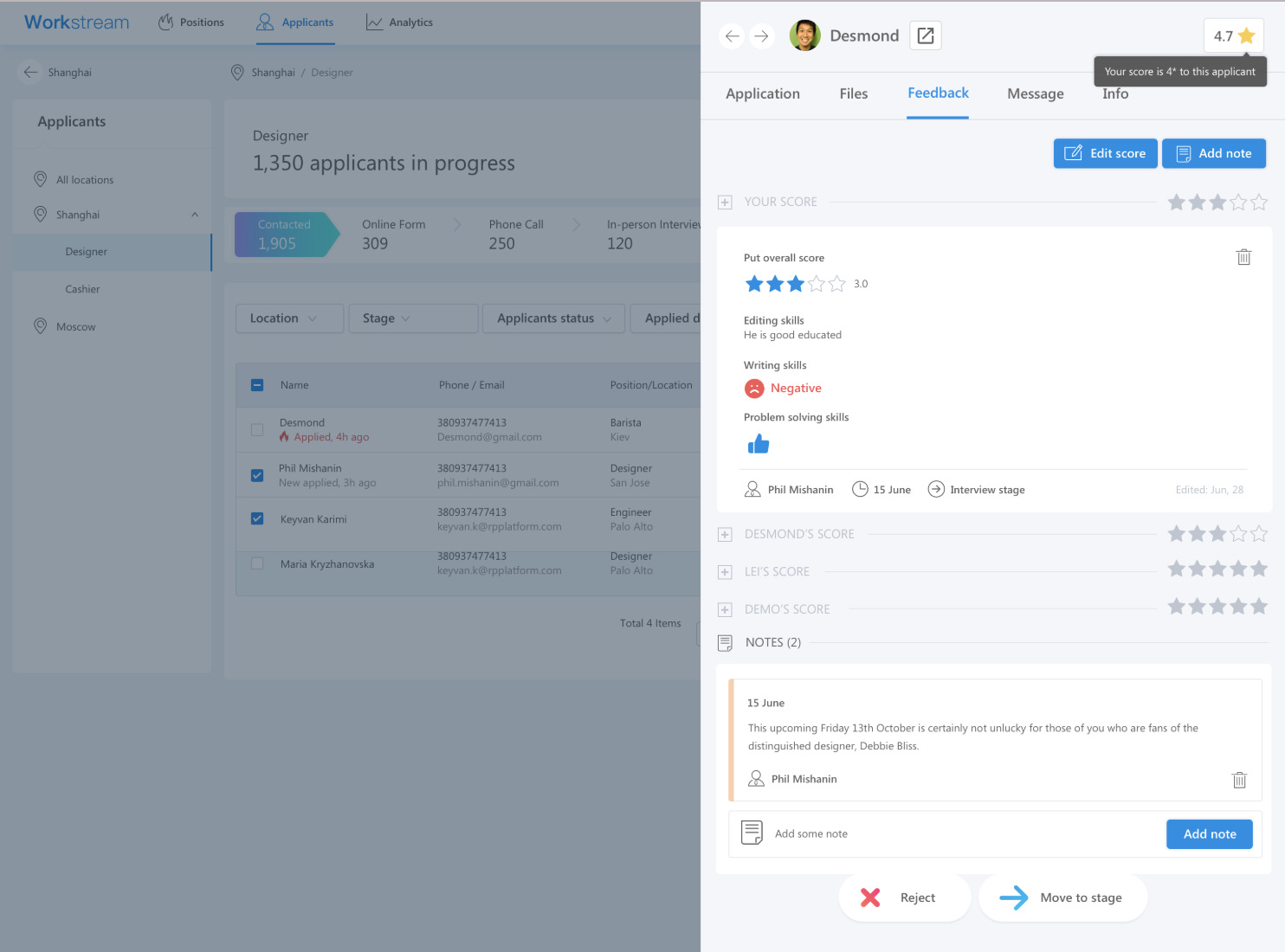 4. View All Prospects and Current Employee Data, Forms, Feedback in the Dashboard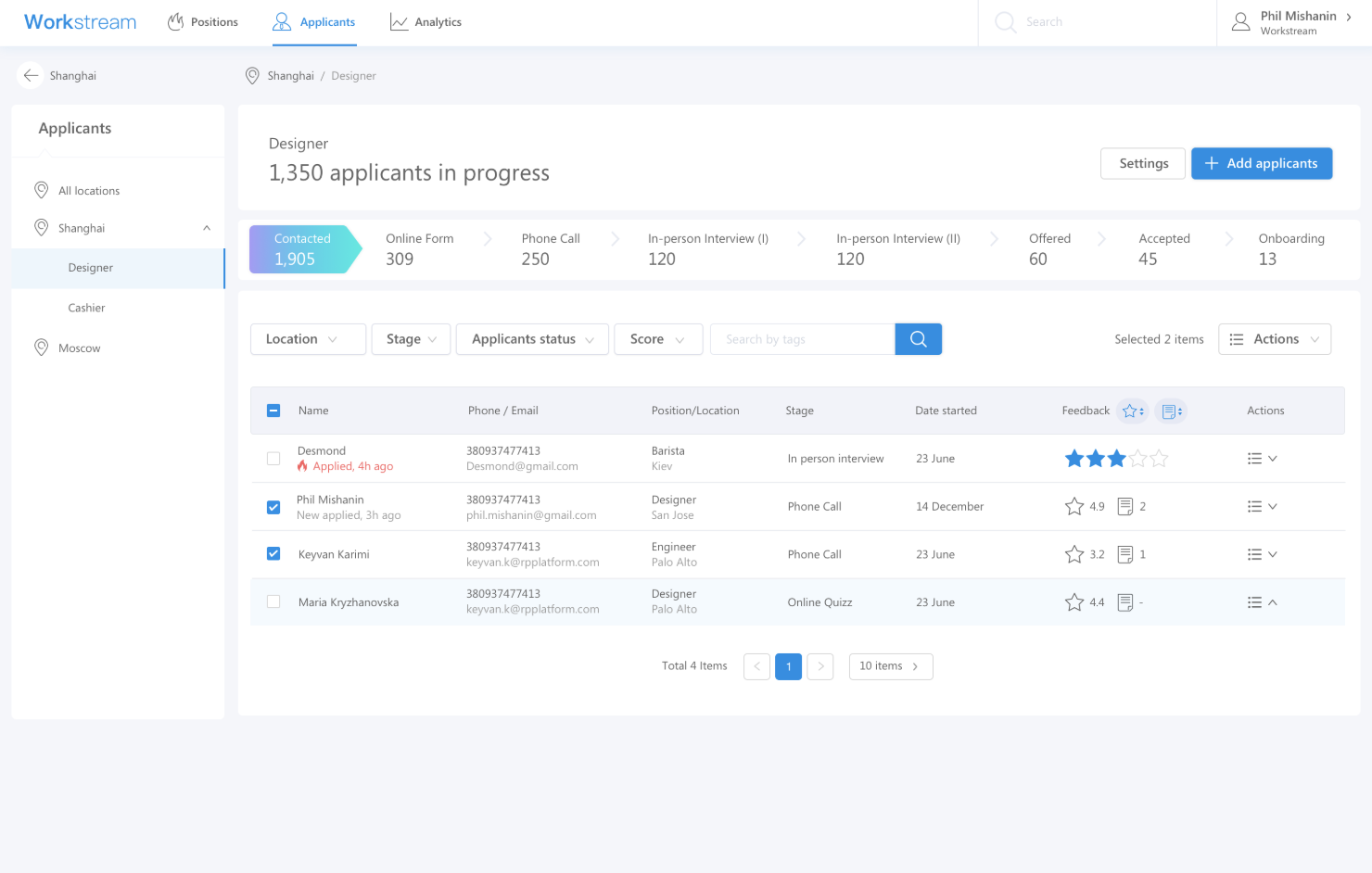 Need help hiring the right people? Workstream can help. Our platform gets you 4x the number of qualified applicants and reduces your time-to-hire by 70%.
Workstream is a hiring platform that helps employers get 4x the number of qualified applicants. The world's most trusted brands use Workstream to optimize job board postings, automate screening and interview scheduling, communicate via text message, and streamline the onboarding/training process. See what all the buzz is about by scheduling a demo or email us info@workstream.is!