Re-thinking Quick Service Restaurants
We all knew COVID-19 would radically reshape the restaurant industry and we're starting to see glimpses of what the future holds for the design of QSR locations. Recently, Taco Bell, Shake Shack, and Burger King released images and rendered video of what their locations may look like in the next few years.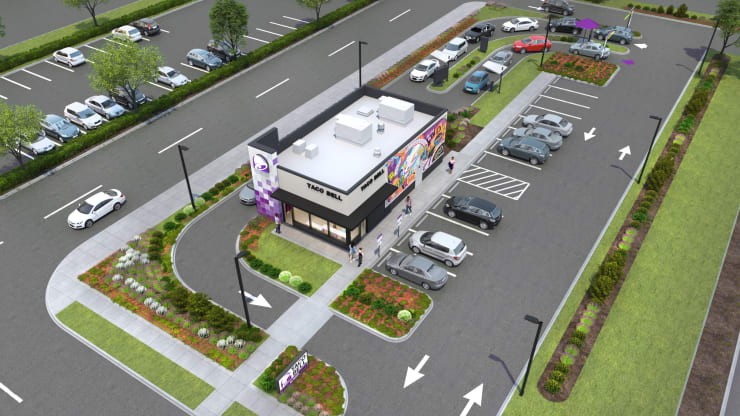 So what are the big brands focusing their attention on?
Next-Level Curbside Pickup & Delivery
Contactless pickup is one of the main focus points of the redesigned locations and it's no surprise that curbside pickup is a prominent, and permanent, addition for these chains. However, it looks like they're going to go beyond adding just a few parking spots dedicated to picking up orders.
Burger King, for example, plans to include shaded parking spots to not only pick up an order, but to place one as well. Electronic kiosks powered by solar panels can read QR codes from your mobile device to enter an order, and in a few minutes it will be delivered right to your car. It's not drive-thru; it's more like drive-in.
Check out Burger King's video walk-through of their redesign to get a better look: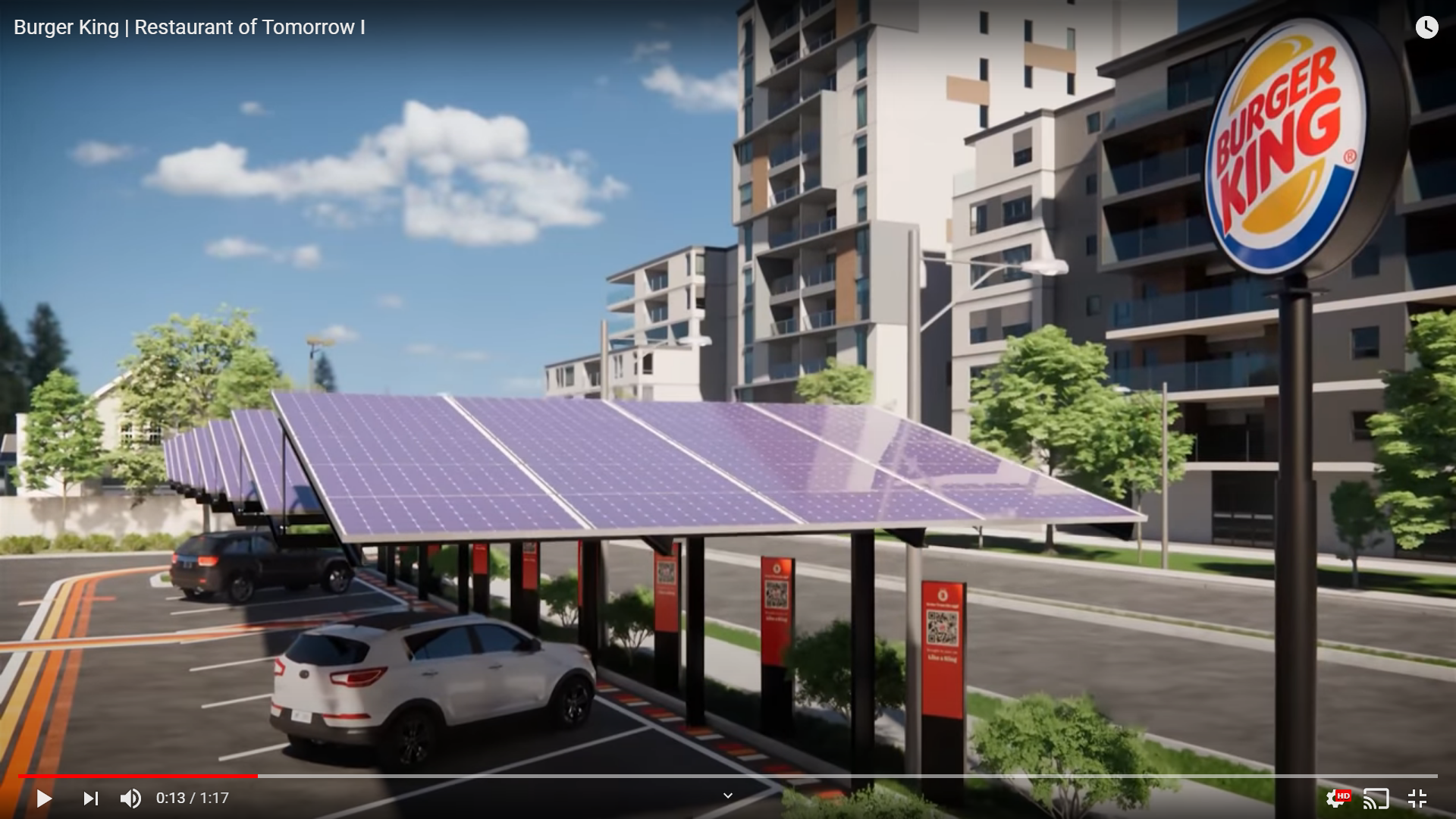 Food Pickup Lockers
Remember back in the 50s when you could get a hot meal from a vending machine? No? Just us? Well you could, and it looks like this idea is back in modern form. Expect new QSR location to have a wall of lockers that contain your mobile order, that you can pop open with a scan from your mobile device.
Many restaurants already utilize these lockers, Little Caesar's for one, and they are going to be an increasingly popular option to grab food without having any contact with an employee. In fact, customers won't even have to walk inside as the lockers will be accessible from the street.
Reimagined Drive-Thru
One of the major changes seem to be a higher focus on the Drive-Thru experience, as these brands expect less people will want to leave their cars at all. Digital menus that are easier to read, living walls to see into the kitchen, and the biggest change of all: multiple drive-thru lanes.
Having double or even triple lanes is a major commitment to drive-thru becoming the option of choice for QSR customers. We were going in this direction even before COVID-19, but now it's becoming nearly mandatory. Burger King's design even has dedicated lanes just for delivery app drivers, as they recognize that apps like Uber Eats and Postmates will continue to rule the day for many consumers.
So what does this mean for QSR hiring?
While the commitment to contactless options seems to spell disaster for the QSR workforce on the surface, we don't expect that to be the case. In short, these redesigns are to increase efficiency and to serve more customers. While ordering may be mobile, the cooking of the food isn't. And with more drive-thru lanes to manage and more curbside deliveries to make, it's likely that these locations may need more employees, not less.
One's thing's for certain though: the industry is innovating quickly, which is a great sign for the coming recovery. Restaurants may look quite different in a year or two, but there's no keeping this resilient industry down.
When Good News may be Bad News, for Hiring
The August jobs report was better than many expected, showing that the US added 1.4 million jobs which lowered the unemployment rate from 10.2% in July to 8.4%. From a 10,000 foot view, these numbers look promising and points to the post-coronavirus recovery being well on its way.
But there's the 800 pound gorilla that's... no longer in the room: the stimulus package. Many economists have pointed to the stimulus checks and enhanced unemployment, not to mention the PPP loans, to be the major drivers of the recovery in recent months. As the stimulus has been mostly distributed (and spent) by now, so goes the gas in the recovery engine.
And a strong-ish jobs report means there is a greater chance that the government will deem another round of stimulus as unnecessary. This means the main driver of the recovery won't get more gas in the tank. Not a great sign for that V-shaped recovery we've been hoping for.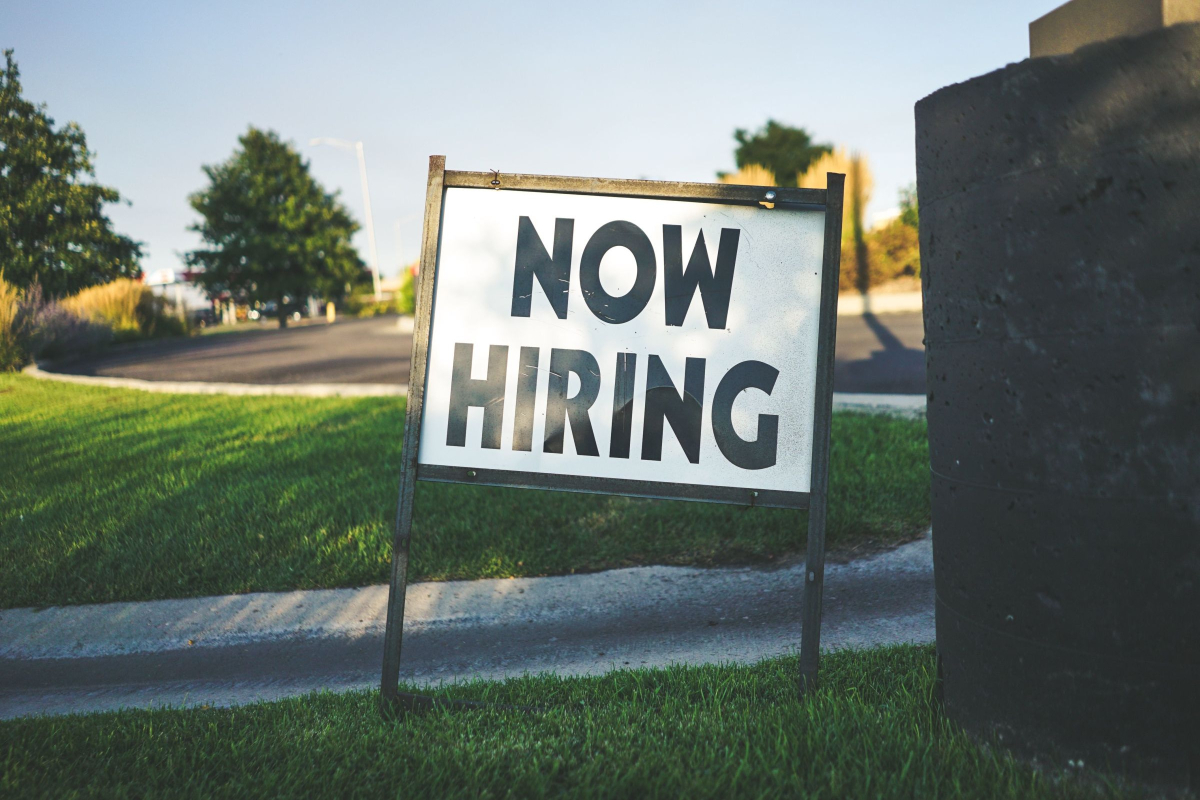 Hiring Processes Need to Adjust
The unemployment rate is looking more and more like it will hover around 3X where it was in February, right before the pandemic hit, for many more months to come. The US hasn't seen this level of unemployment in over a decade, since the crisis of '08-'09. Since then, hiring managers have benefited from a manageable and stable job market.
Today, they are being overwhelmed with resumes for each job listing they post online. We're hearing more each day how difficult it can be to hire the right people in this environment. While there are certainly talented individuals to snatch up during this down-turn, finding them can be next to impossible.
So what can hiring managers do?
Cast smaller nets - The old adage was to always cast a wide net when it comes to finding candidates. But too wide a net can bring in too many resumes today. Consider targeting your search to certain job boards, leveraging more referrals from your team, and writing more specific job listings to help weed out the unqualified candidates. Smart screening questions can make this even easier to do.
Interview efficiently - Now that video interviews have become the norm, make them more efficient by pre-screening candidates with questions that they answer on camera before the interview. This has helped many hiring managers choose who to move to the actual interview stage, and who to keep on the backburner. This has also greatly reduced the number of interviews conducted to find candidates, as well as cut down on no-shows; if they're willing to upload a video, then they're serious about the job opportunity.
Use hiring automation software - We've been helping hundreds of hiring managers actually manage their time and workflow as they find candidates in this unusual time. When resumes are coming in by the thousands, letting automation intelligently sift through to find the right people can be a lifesaver. Automated scheduling of interviews, follow ups, sending out paperwork, and even automated onboarding helps slash the time it takes to go from job listing to placing a new employee.
Need help hiring the right people? Workstream can help. Our platform gets you 4x the number of qualified applicants and reduces your time-to-hire by 70%.
Robert Woo is a freelance content creator for various companies from startup to enterprise-level. When not writing SEO-friendly articles, he writes and performs comedy, plays guitar, and champions the Oxford comma.