In order to promote social distancing and discourage Americans from gathering in groups in public, several states have already imposed protective protocols, such as limited operations for restaurants. Others have imposed a ceiling for seating capacity in each establishment.
While many have urged the government to close grocery stores and supermarkets, these establishments will remain open as they are considered to be "essential businesses" by the U.S. government. However, as with some restaurants, the capacity in many of the supermarkets have been reduced. Walmart, for instance, is only allowing a maximum of five customers per 1,000 square feet.
Despite taking precautionary measures, several supermarket chains like Trader Joe's, Giant, and Walmart have reported employee deaths due to coronavirus infection. It seems like limiting the number of people shopping at any one time just isn't enough. What else can grocery stores and supermarket chains do to further protect their hourly workers?
Enhanced Hygiene Measures
For starters, provide additional hand sanitizers to your employees, especially those handling cash. $1 and $5 bills have been found to change hands 110 times per year on average, while $20 bills change hands about 75 times. Dollar bills are largely made up of cotton, which form up to 60% to 75% of the materials used to make clothing. Given how easily clothing traps respiratory droplets, the coronavirus may be able to survive on dollar bills for days. Yikes!
Increased frequency of sanitization in your stores such as store rooms and restrooms is always recommended. Pay more attention to high-contact surfaces, such countertops, cash registers, door handles, and shopping carts or baskets.
To further protect your employees, customer-facing cashiers in particular, you can learn from other supermarkets and install plexiglass panels at cashiers' workstations. Termed "sneeze guards," these panels create a barrier between cashiers and their customers, so as to prevent any respiratory droplets from reaching the cashier should the customer be a carrier of the virus.

More Measures to Encourage People to Stay at Home
By now, most if not all of you would already have enforced a limited capacity policy in your stores to reduce the number of people shopping at any one time. However, the fact that people are still moving about and physically present in your store still poses a risk of infection. After all, given that not all carriers of the virus show symptoms, we can never be too careful. How then can we encourage everyone to stay home?
One way several grocery stores and supermarkets have tried to incentivize people to stay home is by partnering with delivery companies to bring groceries right to their doorstep. Food delivery companies such as Uber Eats have begun adding grocery delivery options into their apps.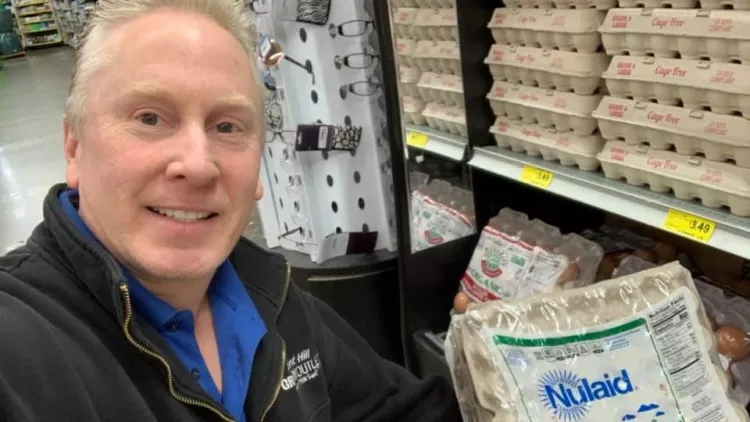 Panic buying is one of the culprits that undermines government efforts to promote social distancing and curb the spread of the virus. Effective communication with your customers is essential to calm them now and reassure them that food items are in stock. Co-Owner of the Pleasant Hill branch Grocery Outlet Jason Olson utilized Facebook Live to show his customers what items are available and what are not. Not only will this reduce the number of unnecessary trips made by customers who may end up not buying anything due to empty shelves, but it will also assure customers that there is plenty of food to go around.
By implementing these policies, grocery store and supermarket owners will be helping to flatten the curve and lessen transmission. For more resources on how to deal with the effects of the coronavirus pandemic, check out the Workstream blog.
Nigel is not just a marketer at Workstream, he is also a graduate of Psychology and Marketing of Singapore Management University. He has multiple experiences in various areas of marketing - advertising, email marketing, and content writing. Fun fact, prior to joining Workstream, he took a semester off school to intern at SAP in Brazil.