Businesses have been struggling over the past couple of months due to the coronavirus pandemic - temporarily closing in the face of state lockdowns and CDC recommendations, or keeping their doors open while drastically scaling back operations. Companies have had to be adaptable in order to stay afloat in these ever-changing times, and in today's webinar, we talk about how some businesses have been able to not just survive, but also thrive despite the circumstances.
Lydia: Hey everyone, we have a wonderful webinar today with business leaders and also HR leaders to share how they are responding to coronavirus – making business changes, going through loans, HR challenges. The topic is "Survive and Thrive," how we're all getting through this together and learning from each other, to find new ways for our businesses to succeed.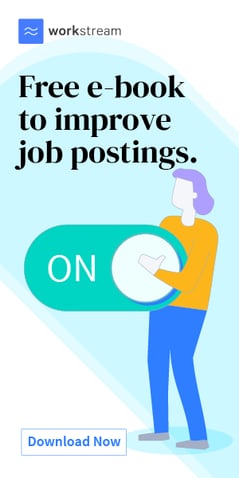 Lydia: Just to get started, we're going to have everyone going around and introduce themselves. Where they are from and a little bit about what their business does.
Eric: Absolutely. Thank you very much, Lydia. It is a pleasure to be with everyone today. I'm Eric Henry, I'm the president and owner of Summit Wine Tastings. I'm based in Dallas, Texas, and my company does in-store wine tasting in (bistro) stores and liquor store chains in Illinois and Texas, and we've been in business for 10 years. Workstream, which is sponsoring this talk today, is one of my third-party vendors that has helped me grow my business and recruit many independent contractors over the years.
Shelley: Hello, and it is a pleasure to be here. I'm Shelley Schamach, I'm the Head of People at Equator Coffee, which is a Northern California based out of Marin County coffee roastery. We have 8 retail locations – big business and wholesaler, we did have that.
Theresa: Hi, I'm Theresa Morgan, thank you so much for having me here, it's a pleasure. I'm the recruiting manager at ZeroCater. We are a B2B catering technology platform, and we are in six different markets across the US, but we're headquartered in San Francisco.
Jerome: Hi everyone, my name is Jerome. I am based in LA, I founded BlankSpaces co-working about 12 years ago and the architecture of that as well.
Status of Companies and Closing of Locations
(04:24 - 13:00)
Lydia: I would love to chat about the status of each of your companies in terms of having to close locations. I would like to start this with Shelley since you guys had to go through the process of closing and re-opening – discuss how that's done.
Shelley: Absolutely. Fortunately, we have a fantastic president, CEO, and leader of retail, so it's been seamless when we closed on March 16th. We closed all our locations for about 2 and a half weeks. We had to wait until we had everything in line for employees and our customers' health and wellness. Most important is we do it right. Fortunately, we had been testing mobile order and pay, and we wanted to have a seamless, no contact process – how do we still provide the product to people without ever having to have them take it in person? It was beautiful timing and variable in those 2 and a half weeks to get everything up and running along with all the local and government. You have to make sure that you are clear in your verbal and nonverbal communication with the public as to where to stand, how to distance, and what we're doing. It's been great, so far so good. We've opened one first, and then we opened the second, we decided we need to have one in every locality, so now we're up to 6. We just have two in downtown San Francisco we have not opened.
Lydia: Andrew, you with your co-working spaces have maintained some of the business operations. How is that going? How have you shifted people's schedules with the closures?
Andrew: We provide essential services to our clients because we manage their mail packages, and a lot of people rely on that while they are working from home. What we did was trim down our operations to just 2 afternoons per week to sort and distribute mail and packages. Otherwise, the people who already had 24/7 access, or any access at all, prior members can continue to come in and work if they wanted to. But that only amounted to about 10% of the usual traffic. They have the usual distancing and separation built-in because there are very few people there.
Lydia: Theresa, at ZeroCater, you don't have the physical locations, instead, you're bringing things to people. What are you seeing with all the different geographies you're in, in terms of your customers thinking about going back into the office and what people's schedules are? How are different locations responding to the re-opening plans?
Theresa: Great question! We're, as I mentioned, in 6 different markets, so a lot of it will depend on what governments are allowing. Here in Texas, certain things have opened already, and obviously, we want to make sure that we are safe. We do have physical offices; we have offices in three of the other cities that we lead in. But we're trying to follow, we want to make sure we're doing it all safely and making the adjustments that we need to, whether it's our own office or we have people at the client-side. That's what we have been really busy rallying right now, to do and make sure that we have policies and procedures in place that are falling within regulations. The tricky part is we're in so many different states. We have to follow certain things in San Francisco that are going to be different in New York. So, just really being very adamant about knowing what the regulations are, utilizing every resource that we can. There's a lot of companies that put out a lot of great different HR resources and just reading up on everything that we possibly can. Typically as a company, when we implement something in one office, we try to do it throughout the entire company. So, we don't have to say, "Austin does this, New York does this, San Francisco is going to do this". There might be things that we may do in certain locations that might not be required, but we will still do them because they might be required in another office and we want to make sure that we're maintaining consistency amongst our procedures.
Lydia: Eric, I wanted to shift to you for a moment. With the locations you typically go into, stores and other wide variety of places to do wine tastings. Yesterday on our prep call, you mentioned something with your business of having to make the switch to more online and building out your social media. How's that going and how are you continuing to engage with the companies that you regularly work with?
Eric: As everybody knows, the wine industry has taken a major hit with the coronavirus shutdown. Since my company goes into grocery and liquor stores every weekend to do in-store wine promotions, we haven't done one of those since March 12th. So, my entire team of independent contractors suddenly lost the stream of income and work that they were used to doing in the stores, where they're to promote our winery brands and try to make sales immediately. Since we're no longer able to do that, we are waiting to hear back from stores. It would be a store-based decision when they're ready to start welcoming the promotions companies back into their stores, and we don't really have any idea of when that is going to be happening. And it will be a different environment when we get there. In the meantime, to try to maintain relevancy with my customers and with my team as well, I stay in contact with everyone by email, I try to help them and steer them towards financial resources like the PPP program, and in many states, unemployment agencies are allowing independent contractors to file claims even though they aren't typically eligible for those benefit, but it's been very challenging for them to get through. For myself, I have been trying to re-imagine and re-invent how to go about the business of doing wine tastings. What we are working on right now is social media marketing. I'm a new person on Instagram, a brand new platform for me. I started getting some wine tips and wine ideas on my account. I'm also in the process of working with my existing wineries on strategies that we can work on together, to do some virtual wine tasting. This is a brand new platform for everybody. We are in the beginning stages and it's a paradigm shift for all of us, very challenging but we're definitely up to the challenge.
The Payroll Protection Program
(13:01 - 15:55)
Lydia: There's so much going on right now. You mentioned PPP, and I know Jerome, you've done extensive research on that, to look into it for your employees. Would you mind sharing some of the things that you've uncovered and what your sort of status is with PPP?
Jerome: I applied about a month ago, and for my 4 entities, I've applied for about 7 or 8 different lenders. The original one back in America somehow came through, so I got my money on Monday. It's been great, sort of a page for the next 8 weeks. I've been uncovering a lot of details about how to pay for them. They are strict in some cases, but with a little creativity, I think they can help you. For example, it does pay for some of the medical premiums you are paying for your employees, it pays for the employers' state and local payroll taxes, but it does not pay for the federal. I think for most people, federal will be 6%, 7%, or 8%, so that will still come out of your pocket.
My headcount went down recently because I couldn't bring them back or they had already left anyway, so it is just coincidental. So, I brought on a 10-99 as a W2 to meet the headcount, and then help the 10-99 out.
Lydia: Okay. Shelley, what is your opinion on PPP?
Shelley: We've been granted one, so we're very fortunate. My opinion is that things are unraveling by the day. Today, I got a call this morning on one of the things that we are tracking. We're really fortunate because we brought 40 people back if they weren't working, we brought some from wholesale back to resale. This is the first I've heard that you can use medical expenses, that Jerome just said, so it's just uncovering like to search for onions and peeling it back, and crying at the same time.
Lydia: That's why we're here to share and learn from each other because everyone's spending so much time researching different aspects of this. We love having the panels and also having them fully transcribed, so people can point to things, they can skim and be like: "Oh, I should contact this person, maybe reach out on LinkedIn, they seem to be very knowledgeable in this space."
Food Space – Dealing with Re-openings
(15:56 - 18:07)
Lydia: Both Shelley and Theresa, being in the food space, there are so many additional things that you need to consider even as we go back and re-open. Shelley, how is it going for you? And then Theresa, I would love to dig in more about your long-term shifts.
Shelley: There's a lot of different things that go into that. We've gotten into, like I said, this mobile order and pay. Even though it's food, but still there's health codes, all the different regulations that must be followed. But we have started selling provisions. We've started selling yeast and flour and eggs and avocados. With that, that's different and there's a lot of education and training. We've done these partnerships where we'll be selling ice cream and rustic bakery bread, and bringing the local teams along as well – health and safety.
Lydia: And Theresa, for ZeroCater, you're making the switch to more box lunches, right?
Theresa: Yeah, we want to make sure that we have that as a safe option. People are going to be nervous about going back into the workplace, or somebody else even touching maybe the same serving spoon. So, by having box lunches, people can be able to get their own packaged lunch that they wouldn't have previously been able to do because we used to do family style. That's probably one of our biggest changes. But we've also been continuing with some of our technology within our platform because we know that some of our customers are going to be potentially impacted. They may have to lower their budgets, so we have added some new things within, to be able for client success team to be able to easily say: "Okay, where can we scale back? Where can we make your meal program more cost-effective for you?"
Giving back to the Community
(18:08 - 20:40)
Lydia: That's great. With all the things going on that are negative, there's still been a lot of positivity with businesses identifying new ways to give back to the community. I would love for anyone to jump into this one, what are the different ways that your businesses can help, or other things that you've seen that you're hoping to institute?
Shelley: We've partnered earlier on, with Early Bird Tacos and brewed coffee to the hospital workers. Early Bird would deliver tacos and coffee, that was one way. Another way, we've created partnerships, as you know the restaurant business is really hurting, so we've partnered with Dominique Crenn, she's a three-time Michelin star female chef who is giving back to her dining group by selling espresso and coffee. As well as Tyler Florence, doing something similar where they help restaurant employees as well.
Theresa: One thing we were able to do at ZeroCater was, which I thought was pretty awesome since we have a warehouse in South San Francisco, we offer snacks. Within our product offerings, we have a lot of perishable items and what were we going to do with all this stuff? We just can't let it go to waste. So, our warehouse manager partnered up with two different local community organizations centered around getting food to the homeless population. We were able to donate anything perishable to those two organizations. However, we weren't, unfortunately, able to get the dairy donated because there are some strict guidelines around that. I had that question myself and it was really neat to hear that "It's already done, it's already been taken care of."
Lydia: We might be able to connect you with another of Workstream's customers, Straus Family Creamery. Maybe we can find something in the Workstream family as we connect more and more existing customers with each other through these webinars and other communities that we're building out. Great to sort of see how very different businesses are able to connect.
Workstream and its Zoom Capabilities
(20:41 - 22:38)
Lydia: With everything going on, one of the things that people are very conscious of is, as you start to do the training and interviewing, and doing it contactless, making sure that everything is through things like Zoom. Jerome, I would love to hear about how you originally hacked together our system for video interviews before we made this a native integration.
Jerome: Well, LA has a reputation of having very tough commuting patterns; highways are clogged all the time. And I've always hated having a queue with people in the lobby waiting to be interviewed. It just sucks out all this time, people are late, whatever. So, a year and a half ago, we had renamed some of the interview processes that Workstream had and changed it to a video interview, and then we just had it done over Skype or Facetime or something like that. We only brought them in after we get through that process. So, the number of people and the time that we spent in person is just in the final round.
Lydia: One of the things we're starting to see too is people are adding a 30-second introduce yourself video, where they'll ask applicants as soon as the job seeker sends in the application, they get a text message saying: "Hey, can you record a 30-second video introducing yourself." Then, the hiring manager has a whole stage where they can review that and decide whether or not to send them the scheduled invitation for a longer Zoom call. We've seen some very creative videos lately. One of our delivery companies that uses Workstream started getting 30-second songs sent to him because musicians who were out of work and wanted a job as a driver would write and play on the guitar a full song, which is pretty cool. I'm trying to get permission to share it since there are some unique ones.
Staying in Contact with Existing Employees
(22:39 - 27:21)
Lydia: Are there any strategies that people have changed for the training, how you're rolling out updates to your staff? Are you communicating with them via email, via text message, phone, what are the ways that you're staying in contact with your existing employees?
Jerome: Most of my staff is basically customer service, it is no different than a front desk at a hotel, but we are in an office setting. They are used to being there in person, and they have been using apps that are cloud apps, where it is a CRM or sales platform. Once they started working from home, what we did was we started cleaning up a lot of the data that we have been collecting. So, my customer service became a data team. We started going back three months at a time, to find out how many inquiries we are getting per month, all the KPIs. Now, everyone can understand why we have these KPIs. Primarily, for a software company that would probably top of mind. But when you're in-person a lot of time, you're just doing in-person transactions. So, everyone has the same tool that they have before, including this unique one that we use that we launched last summer called Missive, and their website missiveapp.com. It's a small startup. What it does is that, they say that a lot of people like using Slack, which is fine except that Slack will never remove email. So, they took the opposite approach and just to embrace your email and chat around an email, basically merging Gchat and Gmail into one. If you got an email, you can chat with someone else about the email without having to forward and reply back and forth about the email, it is much more fluid. Or for example, you can draft an email and send it back to me, and I can finish the email and send it out, almost like a live Google doc.
Lydia: I will have to check that out since there is a lot of email conversations that I wish were on Slack and vice versa. To Eric, you have a lot of independent contractors that you're working with. When things do start to open up, what are your thoughts on re-hiring? Are you concerned that they might be switching over to other jobs? How has it been talking to all of the independent contractors and maintaining your communication plans with them?
Eric: That's a good question. What I've been doing mostly is phone calls, text messages, and email. I try to provide as much information as I can to the team, mostly about how they can try to replace the income. I think that's the most important thing because the workers in this economy are really being hit very hard by the shutdown. As we look to returning to the stores, I think it is going to be a different paradigm shift. I think the stores are going to be a lot more actively involved in the processes and procedures that are followed in the stores. I would imagine we would be wearing gloves and having masks for a while, and probably, we won't be able to go back into the stores right away and just go business as usual. In fact, that is never going to return. This has changed the way that everybody thinks about business and the way that everybody transacts our businesses too. For us, we probably will be doing what is called "dry tastings." Our independent contractors will have bottles of wine on the table, the point of sale materials, and they will invite customers to come over at a social distancing space to hear about the product, and describe it and perhaps making food and wine pairing recommendations, let them know if those wines are on any special sale or not. In this particular type of gig work, many of the contractors work for more than one agency, so I'm not really concerned about people not returning. I hear from people every day: "When are we getting started again?," and everybody's eager to get back. I think it will be a much different working environment, but eventually, we will get back to where we were, but it is going to take some time.
Q&A – Temporary or Permanent Hire?
(27:22 - 31:25)
Lydia: We have a question: "Curious to know if any of the panelists have been starting to hire again, more importantly, to new employees indicate an intention to stay, or is it very much a temporary stint before they head back to their original or another role?"
Theresa: I can take that one. We have two positions we are hiring for right now. I definitely see, maybe I would say a little bit of both. I think there are some people who are in a position where they have to be looking for a job. I have a couple of people I've been talking to more recently for one of the roles that I'm hoping to close out this week, where the candidate wasn't very happy with some changes that had happened in his company prior to COVID. Now that that had happened, I think that motivated him to start looking. I will say that I know my hiring manager had some concerns about that too like, "Oh no, I don't want someone who's just looking for something to do until the next opportunity." We're just making sure that we vet that out. It's accounting, so it's going to be somebody who's going to have a very specific experience. We will need this person for a while.
Lydia: Yeah, nobody wants a temporary accountant. For everyone else, are there specific questions you ask in interviews? Perhaps screen or whether or not somebody is interested in this just as a temporary or full time? I think this goes beyond coronaviruses; it is something in general. What are you asking? Are there any tricks that you have in hiring to understand people's real motivations and long-term potential?
Jerome: I have one quick response; it is very localized to LA and it is kind of funny. In LA, so many people are aspiring actors, one quick way to see what their real career goals are is to look them up on IMDB. If they are on there, then likely they're really just trying to be an actor. When people like Shelley and I are trying to hire shift-based hourly workers, there's a slight risk both for, they might get a gig, a movie or TV show in one week when you just trained them, or they start showing up late to work because they were at an audition or they have to leave work. But yes, in LA, we have at all times, it is already embedded in my filtering for hiring in this town.
Theresa: I think another important question to ask people too, is not just why they're looking, but another question I really like to ask, and this is for any role that I'm hiring for, is as you're thinking about that next step in your career, what's most important to you? A lot of times when I'm hiring engineers, I'll say, "Some people tell me it's technology, location, compensation, company culture, or work-life balance, what would that be for you? Maybe it's something I didn't list?" I will hear not just why they're looking, but what they want, and it helps you pair them up to your opportunity. It gives you a second chance to ask the same question but in a different way, and make sure that it's not the stopover and we're wanting to build their career.
Eric: To chime in a little bit, I think another good question to ask any potential new employee is to describe: "If you get this position, where do you see yourself in our company a year from now or two years from now?" To have people try to project this data to see who are genuinely and interested in being a long-term person with your company, they should be able to do. But I think if they flounder and struggle with that question, it probably should raise some doubts.
Automation of Interview Questions on Workstream
(31:26 - 36:13)
Lydia: Are there any questions that you're automating as a screener right now? Because 30 million people filed for unemployment in the past 8 weeks. We're seeing a surge of applicants coming for the open job postings just through Workstream. We get thousands now for the delivery positions, so we have seen Workstream customers add more screening questions so as soon as somebody applies, they have got a few quick questions to see if they're really interested. Or for instance, how far away do you live from 'blank' address, and do you have a way to get there? Since a lot of times, people are clicking "apply" to multiple jobs and don't realize it is across town. Are there any automated questions that people are asking through the Workstream app?
Theresa: We've asked some of our on-site specialists if they have a food handler permit, and that helps us forecast if this person is ready to start work right away or we going to have to put them through the training. That's one that we typically ask. For our drivers, we usually ask if they have a valid drivers' license. We did have one person who didn't have a drivers' license and we got all the way to the offer stage, and they said "I have to get it renewed" and it turned out that there was a bigger issue and they actually weren't. We were holding this role open, where you risk losing the silver candidate for those roles, especially for drivers where they go pretty quickly.
Lydia: Yeah, with the driving, delivery, and other transportation companies that we have on the platform, one of the companies, the founder said that he got to the point where he almost shut down and sold his company because he's having such a hard time hiring and retaining drivers. Until we took him through like: "Okay, here the boards that you actually need to be posting on" and all these other hacks to get people in the door are qualified.
One of the questions that we're seeing more and more upfront, as businesses across the country are all struggling in different ways, is there's been more interest in tax credits. For instance, the work opportunity tax credit, where you can get up to $9,600 per employee hired who is qualified, a veteran would be an example of a qualified person. When you do set up your stages as you're interviewing people, where do those questions typically come in? Are you asking people as soon as they submit the application or are you waiting until you've done some interview questions? Just curious how people are arranging the automated questions right now, to screen more people faster.
Jerome: I wasn't aware of the work opportunity tax credit. I guess we haven't screened for the special-class type of candidate, whether it's veteran or minority, because we have been hiring based on skills and experience regardless.
Lydia: Yeah, definitely something to look into as you go through the process of re-hiring. You have to submit, for the tax credit, within 20 days of the start. Right now, there's manual stuff that you can add in Workstream, but we are having full integration with it so it will be much more of a one-click button to confirm that they are qualified and submit it for you. Definitely, something to look into as you're re-hiring and looking for more ways to make some of the two-months of closure money back.
Helpful Resources and Productivity Tools
(36:14 - 39:09)
Lydia:I want to be respectful of everyone's time, I think this has been really helpful. With the re-openings are there any resources that you would share, productivity tools such as like Missive that has been very helpful for you that perhaps other people in our community should go check out and learn from?
Jerome: Our biggest change was that we have to change and convert our customer service staff to become data people. It took a little bit because they don't really understand the big picture of it, they didn't understand the flow, and we never knew our demographics and all that, or how our performance is, how effective our sales process was. They just did it because they did it. Changing them back as we re-open will be hopefully enlightening because now, they will be in the trenches with more of the big picture, the KPIs in mind because they have helped to develop this.
Eric: If there are any listeners today in the restaurant business, I did read early today that the National Restaurant Association has come up with a set of guidelines to be followed for re-opening restaurants and things like that. I think that will be a great resource for anybody who is seeking to return to their prior employment, or for businesses as well.
Shelley: I would just add going to the WHO site, reading EDE.gov. Being the HR person, and then reading business, I read the Business Times in LA, in San Francisco. Either has great articles. Workstream, I read your article this morning when I saw it on LinkedIn. LinkedIn has some tremendous resources. To me, it's about staying informed on what the latest thing is, locally and wherever our business is. Ocean just put out some new things, CDC just put out some new symptoms that we need to stay up to date on, and then getting it out to your team. Any way you can communicate with your team, I know Eric was sharing to speaking to them, emailing them. We even set up a COVID site for our employees where we could stick all the information and links, every aspect of what they might need.
Ways to Share Information within the Industry
(39:10 - 40:38)
Lydia: That's great! What forums, you mentioned LinkedIn, but what social media sites are people active on? Are there still places where you're sharing information with people in your industry?
Jerome: I'm super active on Facebook, I'm on therean easy 2 hours a day. There's a Facebook group just for PPP, a Facebook group just for freelancers and small businesses and just among my friends and such. Every little nuance and detail of how to get the PPP, the ERDL, what to do with them if you get it, what happens when you get both. Through all that, I came up with a way to have a work around, my headcount went down since I had a designated payroll from last year. So, what I do is I hired one of my 10-99, my HR consultant, where we made a deal where I would only hire her for 8 weeks, and then terminate her afterward. This allows me to pay her because she was having trouble getting her own employment, but also allowed me to reach the headcount. The conversion of 10-99 that we do is not something a lot of people are doing, and you're sitting on that possibility which you can easily do that.
Q&A – Physical vs Online Interview
(40:39 - 45:26)
Lydia: Great to know. A question just came in from Dorothy: "This question is for Jerome but opens to all panelists. You mentioned that you've been using Skype as a method of interviewing. Do you feel that you can entirely do away with physical interviews? Otherwise, what's the difference in the way that you conduct the interviews?
Jerome: I offer Skype as a low common dominator because I know major people have it, especially if you are international. Most of our positions are in-person, so ultimately, we have to bring in at least one round of in-person interviews where we get to meet them. They spend half a day and observe what a typical day is like, so it is fully transparent, they know what they're getting into because not everyone knows what job of a co-working space employee does. But we would use Facetime or anything else. I don't think it will replace if you have a company that runs a lot of in-person transactions, or you are in an in-person brick and mortar facility. But if you are more of a software company service-oriented, you probably can do it all online. One interesting thing I did find out, at least with my hourly shift-based workers, is that as they tend to be younger, they forget, that when you're on FaceTime or Skype or whatever it is, that it is still an interview. Somehow they think because it is over a mobile cam, that they can be in their sweats or PJs or in their bedroom with bad lighting. Now with work from home, a lot of people are on Zoom, they have gotten better at that, but just six weeks ago, I'd be having interviews with people way too casually dressed, when if that same person were to come in, they would have dressed up. So, it does reveal more quickly who they really are.
Theresa: That is a good point. We are going to be doing video interviews for a little while at our company for our on-site stage. We're going to do a Zoom video tour of the office so people could see the space because that's pretty important. If we do allow people to come in, they're going to have to get their temperature read, they're going to have to wear a mask. I feel that it will be a little more unnatural, interviewing somebody with a mask on and them having to wear a mask too. You can't read people's facial expressions as much. Unless somebody's insistent to really want to come in and see the office, if we get to the reference check stage, we would allow someone to come in. But we are going to try to limit the number of external guests that may be coming in, and there are guidelines around that too, regarding social distancing of how many people can be in, how much square footage. We have to make sure that we are following all of those guidelines until it's safe to safely to do so, whether that's a vaccine or better testing, and we know who may have immunity to it or if they already had it. That's the policy that we're going to be going with for now, again safety first.
Lydia: With the video interviews that we're sort of seeing other companies, how they're setting it up, is they're doing much more of "everyone except one person" who does the video interview. Before coronavirus, we're seeing one person does a video interview like a Zoom interview, and then they do the block schedule so when people come in and they've got to meet with 3 people, there's a hiring manager or some other people on the team. They would do one video of a screener, and then a block schedule in person. Now, we're seeing three people in the video interview and one in-person. That has been a recent shift for a lot of our accounts. I think most of the "30-second" tell me about yourself in many ways like "does this person looks sick?" in some cases. To make sure that our people are healthy before they come in, can you shoot us over a video? People are very concerned about that, especially with some of the businesses we served that are in New York and with everything going on there.
Ways to Share Information within the Industry
(45:27 - 47:05)
Lydia: Before that question came in, forums and groups other than the Facebook PPP group, are there any other Facebook groups or perhaps social influencer type people that you're following to get your news from for business updates? Theresa or Shelley, I would love to know where do you guys get your news, where do you interact with other colleagues?
Theresa: I have gotten a lot of good information from the Spoon, which is in San Francisco. There's been a lot of really good articles on what other restaurants are doing, and even though that's not something that I personally am going to be dictating what those policies look like. I've been able to share some really good resources with our people's app. They have a couple of different webinars that they're doing on like "how to safely set up a restaurant and kitchen and things like" because we are going to be doing a lot of stuff around food.
Eric: I get a lot of my information from the wine business monthly or daily feed. It gives you all sorts of information about the wine industry, the ups, and downs of it. Also, from wine enthusiasts and wine spectators, and big magazines like that; as well as a magazine called MarketWatch, which is a great reference tool for the wine and spirit drinks business.
Q&A – Priority of Re-hiring: Laid-Off vs New Employees
(47:06 - 49:20)
Lydia: "Since the pandemic started, if you had to lay off employees, will you be reaching out to those individuals before hiring new employees?"
Jerome: We actually didn't lay off anyone, we reduced hours. California has a special program called Work Sharing, a type of unemployment program where you get a percentage of your unemployment check based on your percentage reduction of hours. That's what we did for the 6 weeks until I got my PPP, and now it went back to full time for the next 8 weeks. We were about to hire someone to fulfill the headcount because we can afford it now, but someone who was on a training leave decides to come back. We didn't lay off anyone, but I would encourage that because there's a cost of training and interviewing, and we should factor that in. We ran some numbers about a couple of years ago, we were spending $3,000 to $5,000 per hire between the recruiting and interviewing time, to the training time. Let's say for the first three or four weeks assuming that they will make one or two mistakes that will be costly to me as an employer, we estimated $5,000. So, re-hire someone you laid off will be a good idea unless you want to wait for someone new anyways. I think a lot of these lay off numbers are reflecting pent up needs to lay people off, and this is just a "good excuse" to lay those people off. But there have been others who should have been laid off and those who need to be hired be re-hired.
Theresa: We saw a lot of layoffs happening even before COVID. Right around the end of the year and the beginning of the year, there were a lot of people we had applying for a lot of our jobs, they had opened that their companies were downsizing significantly, which is unfortunate.
Q&A – Helpful Associations and Conferences
(49:21 - 52:56)
Lydia: Another question: "How involved are you with associations and have they been good help?" I suppose as we mentioned the National Restaurant Association, what other associations, if any, are you a part of? Do you find them helpful?
Jerome: In the co-working world, we are a pretty small cottage industry. Since I have been in it since almost the beginning of the co-working industry, I am kind of the same person that formed the association, so I have been pretty active. Hopefully, it's been helpful for others, but at least among some of us who have been doing this for a while, we've been sharing a lot of information and tips and tricks. I would put that 10 out of 10 for me.
Shelley: We have a pretty tight-knit association with coffee folks. There's a lot of great collaboration and partnerships and support through that, not just the Restaurant Association. From an HR perspective, there's a lot of HR associations that I'm involved with and I leverage on. There's a lot of reading s and talking these days.
Lydia: Before the conferences were all canceled, were there association conferences that you regularly attended? Yes, and a lot of them have gone to virtual. It is interesting, the shift that is happening really quickly, with offerings becoming more like this.
Eric: I am a member of the society of wine educators, which provides wine and spirit education to professionals in the trade as well as to anybody who is interested to know more about wine and spirits. They have an annual conference, which I've been able to attend a couple.
Lydia: I think Eric is breaking up a bit but surprised it hasn't happened more until this point. I wanted to hop over to Theresa. With ZeroCater, are there conferences that you attend that you sell through? How much of these trade show events?
Theresa: There is not a lot that we do. A lot of our selling is very targeted because we only feed in very specific markets. There are some trade shows, but I wouldn't say that that's the heaviest place where we are getting new prospects. A lot of it is our sales team, we do a lot of marketing, outbound marketing, social media marketing. I would say that it is a bonus that we have a great marketing team who have already been doing this, and again we have a lot of challenges around being in different locations, so we do a lot of things at a distance as it is. I won't say that there are any major conferences that we are reliant on for our business.
Q&A – Physical vs Online Interview
(52:57 - 54:30)
Lydia: We have a question from Robert: "Is video conferencing convenient enough that you think you will continue it once COVID is done? Or is there really no replacement for an in-person interview?
Shelley: I'm a big firm believer that we've got to be open-minded. This could be the platform for the future. I've hired people via video in the past and I think it just depends, and it depends on the role. But we got to be open. You don't always have to fly someone out.
Theresa: I think it's always nice to see people in person if that's an option. Even when I interviewed at ZeroCater, all of my interviews were over videos. I've worked for large tech companies where my boss was in a different location, I had a boss in Seattle. My boss now is in San Francisco, and employees in San Francisco. I have two that I haven't met that I was planning a trip out there and of course that will be postponed. I don't know, I think I've been in situations where I've had these physical distance working relationships. I think it is also what you're accustomed to, but I agree with Shelley, I do think that people are going have to embrace this as much as possible because it's safer for everyone.
Q&A – Workstream 'Tell Us About Yourself' Video Feature
(54:31 - 58:37)
Lydia: A question that came in through the chat, by the way. if you submit questions to Q&A, everyone can see that, and you can do that anonymously. Alan asked, "On Workstreams' 'tell us about yourself' video feature, is that integrated into the platform for the hiring manager to see, or is that a selfie video offline with email, etc.?"
That can be either, for the 'tell me about yourself' video. Usually what is being sent back to the hiring manager is the recorded video that you are text messaging back. Or, they could have you upload it, there a few different options depending on how you want to have that setup. Because 2-way text messaging is built into the platform, a lot of times we'll prefer to have them do it as a phone video, and responding to the text message where it will come in as an incoming message from an applicant that they can see in their Workstream feed.
I feel like that was probably more information or just probably too many options, but the good news is we have an amazing customer success team. Their average response time is under one minute and so if you're a Workstream user in the chat, they can take you through and show you how other people are doing it in their accounts and what it would look like, and set that up for you.
Shelley: I would echo on the support that they are so responsive. Your team is amazing at troubleshooting and providing support. One of my favorite things about Workstream having joined in October 2018 is the amount of continuous improvement, elevation, making things even better if you did this, is continuous. I love how you continue to evolve, thank you.
Eric: I completely agree with that too. Sorry for dropping out everybody, I lost my Internet connection and I'm just glad I could make it back.
Closing + Final Question on Additional Features
Lydia: Unless there any final questions from the audience, I am going to end with a quick question for all. I'm just going to give people a few seconds if they want to get something in there.
I want to thank everyone for joining and then my question for you, as the Workstream moderator on this, are there any features that you guys want to see us build? Any quick requests that we can take to our product team and improve Workstream in the future? I would love to know.
Eric: I will certainly give that some thought but I don't have anything to share at the moment
Theresa: I can't think of anything either. I just love how you guys have so many job boards that you push out to. It has saved us a lot of money because we don't have to pay for all the other individual ones anymore that we were pushing out through our ATS. It's saved us a ton of money and we can keep everything in one place.
Jerome: I agree.
Lydia: Great to hear. I might be following up with you guys to do a case study on just how much money that is. We are trying to build an ROI Calculator right now, but it's so difficult across each industry. So, I'll be following up with you.
Thank you, everyone, for joining us, being part of the panels. I believe we had over 70 people who tuned in overall, some for 15 minutes and some for the full thing. We will be recording this and posting it with the transcript in the next few days. If anyone has additional questions, they can reach out to me at lydia@workstream.us. It was great having you all. Hopefully, we will see you again soon in future panels.
In summary: The webinar was brimming with helpful tips such as hiring strategies, methods of communication, tips on social media groups to join - all tried and tested by members of our distinguished panel. Stay tuned for future webinars, or schedule a chat with us to learn more about our all-in-one automated hiring platform.
Lydia Fayal Hall is Head of Marketing at Workstream. She previously held leadership roles at OneSignal and Chalkup, acquired by Microsoft. Lydia has written for publications including The Wall Street Journal and Forbes. She is an alum of UPenn, Johns Hopkins, and YCombinator IK12. Originally from Stonington, CT, Lydia now resides in San Francisco, CA with her Australian Shepherd, Indy.