When seeking the right candidate for your job opening, it is wise to remember that you are competing with hundreds, and even thousands of other job ad postings.
Posting a job ad requires creativity and careful construction to convey the most information in a short amount of space. It also requires that special "something" to make the ad stand out from the others so you can attract candidates who are not only qualified for the position, but who will enjoy working for your company.

It's not an easy task, but with a little extra effort, and sometimes a little luck, you can place an ad at the right time, in the right place, to lure the right candidates.

Here are a few suggestions, along with several creative ads found on the internet, which should give you an idea of what works, and hopefully inspire you to create better job postings.
Be Bold

Sometimes bold job ads rise above the crowded market and get noticed. What might seem offensive at first may end up rather benign at the end of the ad, but you still have to be careful with being overly aggressive though. Here is one from the most popular fast food restaurant in the world. It begins offensively, but provides a subtle message for job seekers in the end:

McDonald's ad:

We don't hire Turks, Greeks, Poles, Indians, Ethiopians, Vietnamese, Chinese or Peruvians.

We hire individuals—McDonald's

Here is another that is bold enough to test the skills of job candidates. It is an ad for computer engineers:

We're looking for computer engineers who like to solve difficult problems. Call us on this number now:

The tear-off for the number below this ad reads as follows: x=24, y=30, Phone = 01.(y3 – x).(y3 – 10) x10
Use Images

According to recent research by Software Advice, 51 percent of respondents stated they would find an ad with images more appealing than one without them. That's because with an image, you are hitting other senses that cause people to respond. For example, the ad below is text, but within a sign image: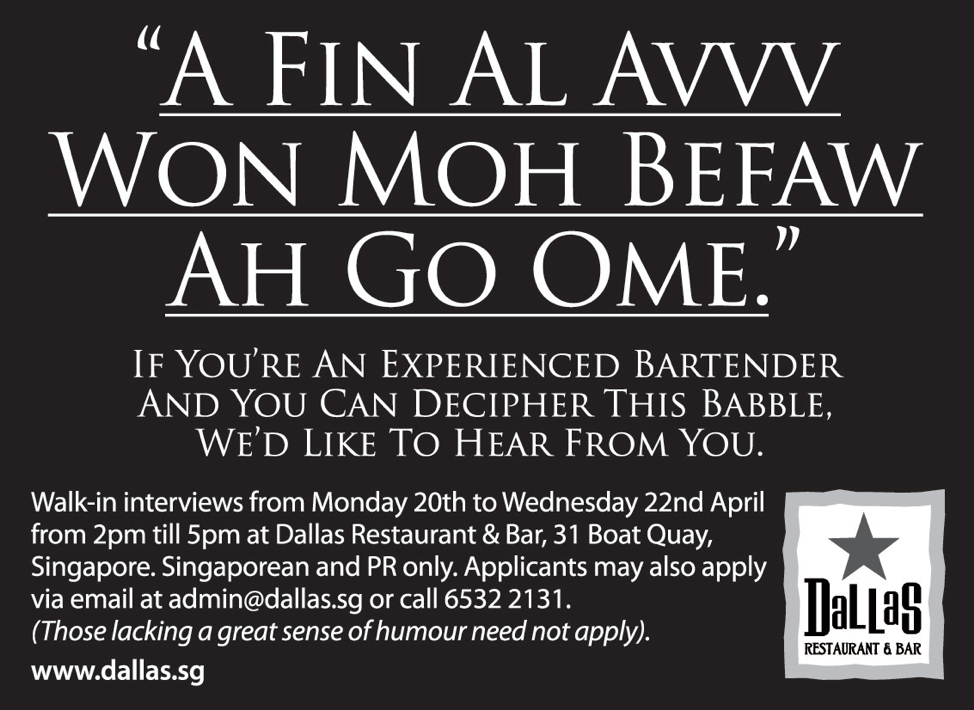 This ad for recruitment for bartenders from Dallas Restaurant and Bar is a creative, and entertaining ad designed to entice potential recruits by showing off the company's personality.

Here is one from CareerJunction that uses the power of an image. This creative piece tugs at the heart of those interested in art and drawing: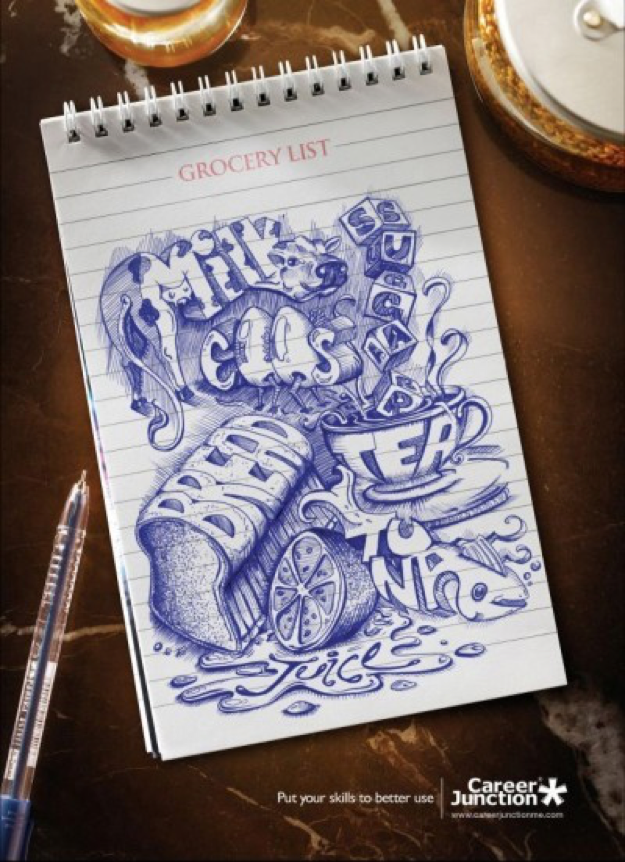 This ad is from a job-hunting website in Germany communicating that job seekers have to be sure to choose their jobs wisely: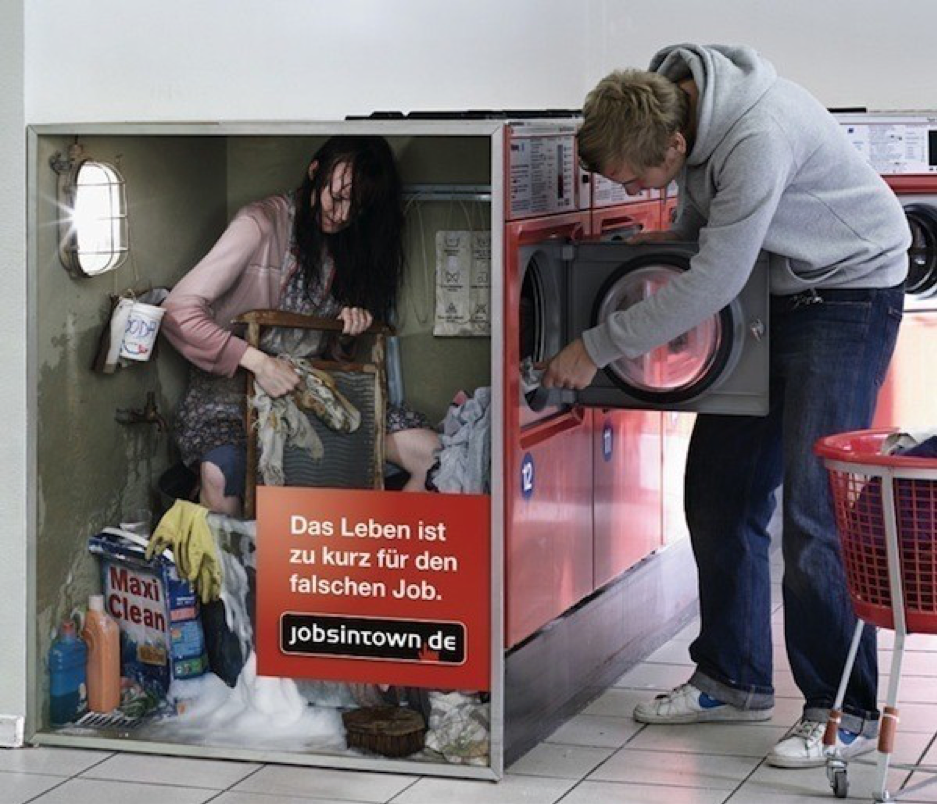 Finally, this ad is another from McDonald's showing that to work at the fast-food chain is an education in itself: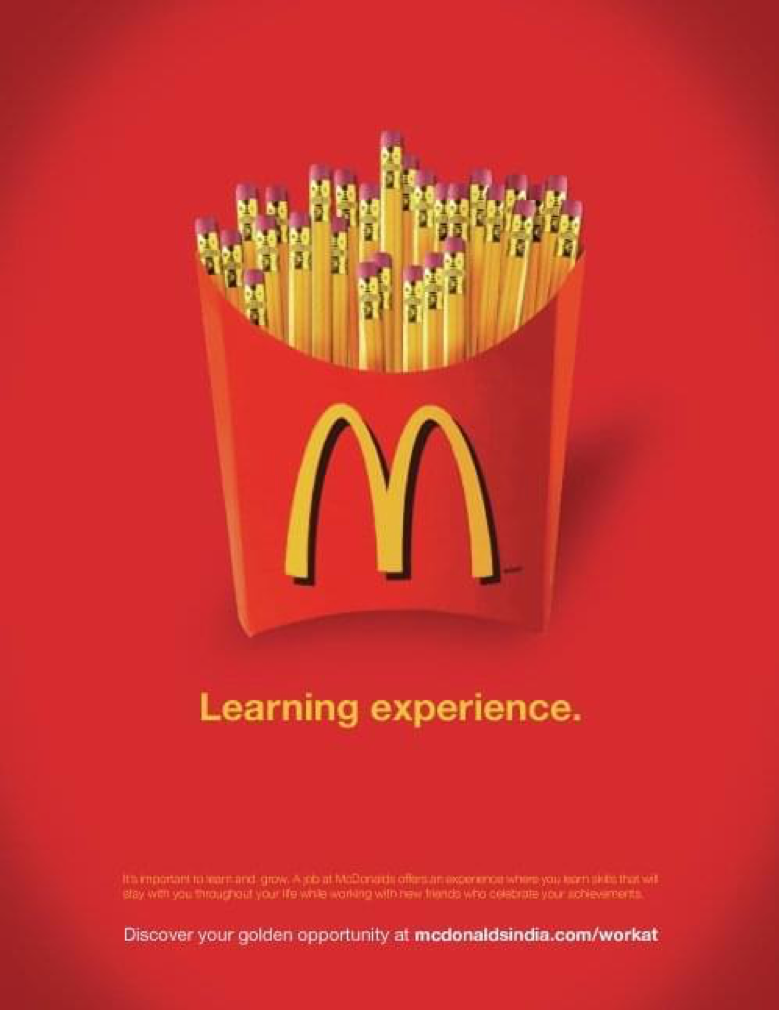 And then there is this one from EverythingMe: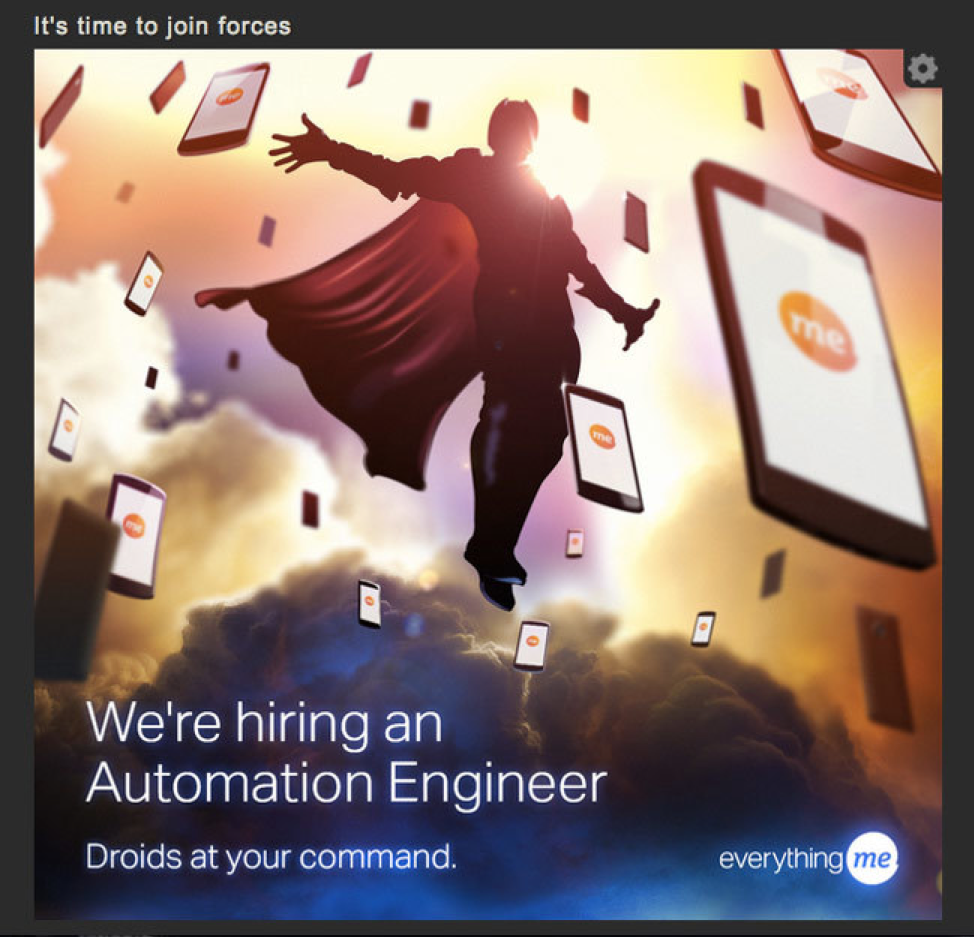 Finally, there is this one from MailChimp: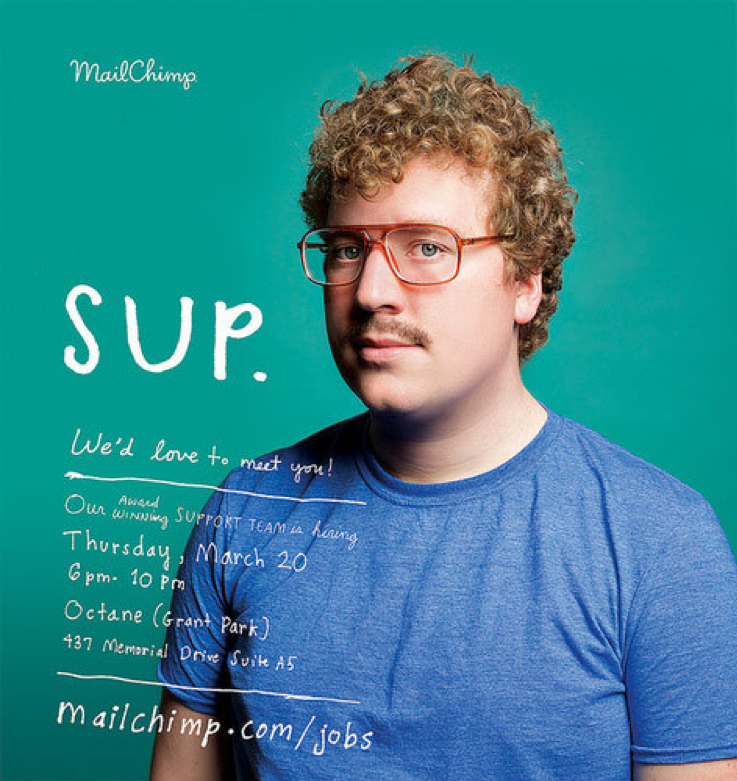 Use Props

Instead of always using the standard ad format that your competition is using, consider using common, as well as unusual items as props to attract ideal candidates for your open job positions. This can be displayed on the internet or used in the real world. For example, to find candidates for fundraising positions at Southern Alberta Institute of Technology (SAIT), at the 2008 Canadian Council for the Advancement of Education conference, fake $20 bills were created and randomly dropped for people passing by to pick up. When examined, the message, along with contact information, was revealed on the backside of the bill.

Other job advertisements for TSA security officers at Washington-Dulles International and Reagan National Airports were found on the back of pizza boxes that read, "Career where x-ray vision and federal benefits come standard."

Give it a Shot

If you're struggling with filling positions and want to improve your hire rate, take cues from some of the creative ads found on the internet and change the way you advertise for jobs. Add some spice to your ads and be gutsy about what you use to attract great talent. Consider being bolder, using images and props to reach the candidates you are looking for. It does take time and a little creativity, but it is worth it if you fill vacancies faster with the kind of people you are searching for to work in your organization.

Related Categories
Workstream is a hiring platform that helps employers get 4x the number of qualified applicants. The world's most trusted brands use Workstream to optimize job board postings, automate screening and interview scheduling, communicate via text message, and streamline the onboarding/training process. See what all the buzz is about by scheduling a demo or email us hello@workstream.is!