Best practices for job title and descriptions 💯
To help ensure your job reaches the most number of applicants and get visibility on job boards, our team will do the hard work and review your job descriptions in the background – and we'll let you know if we have any suggestions for changes!
Post fully remote jobs 🌎🏖️
Some jobs, COVID-19 or not, may be location independent. As more job boards support remote jobs, we have introduced a new "Fully remote" location toggle, so you can post jobs fully remote within a country.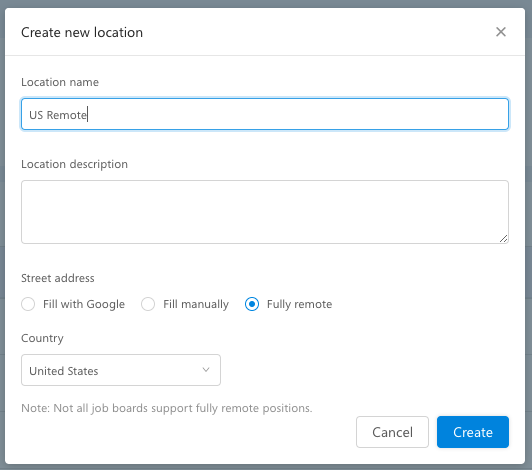 We'd love to hear from you! If you have any other suggestions or questions, simply drop us a line to let us know or check out our help center.
Currently a product manager at Workstream, working on bring power and usability to the hiring process for deskless and hourly workers.