🎯 Add knock out questions in any Form stage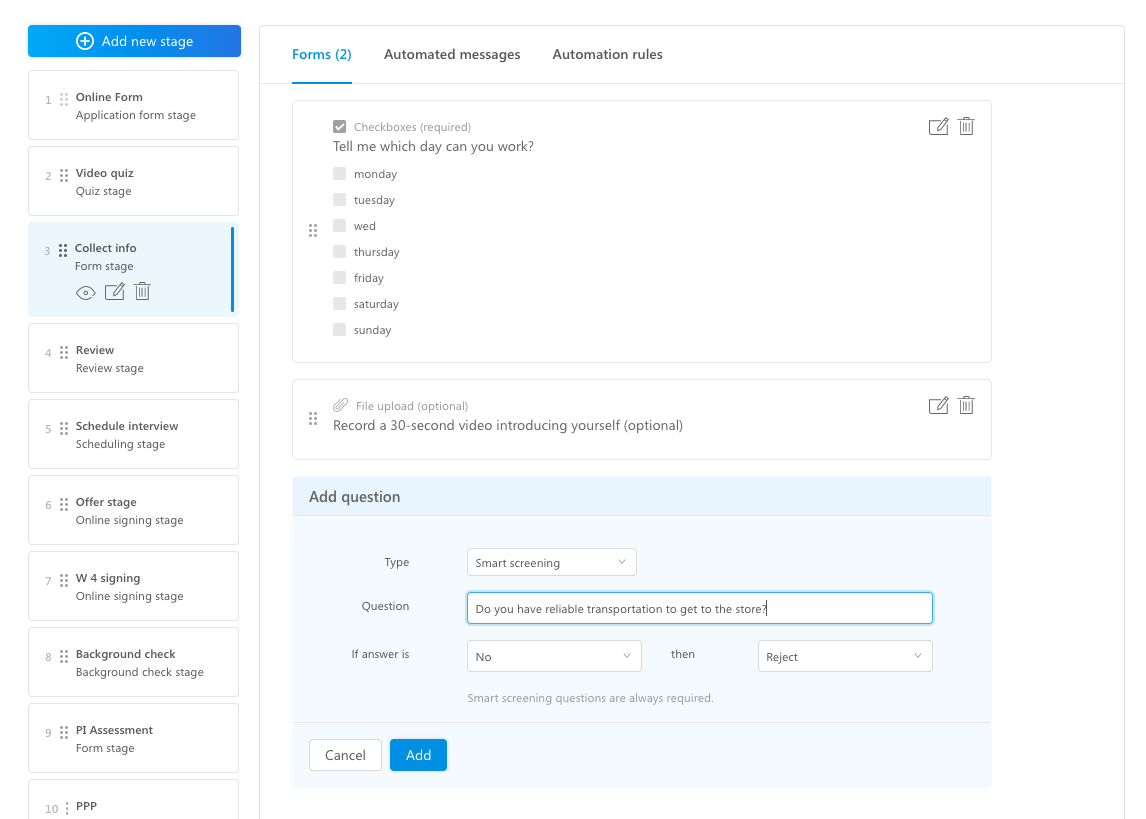 Workstream can help you automatically screen out candidates based on their responses. Now, you can add the knock out "Smart screening" question to any Form stage, in addition to initial Application stage, so you can have more flexibility in your hiring process!
💰 Refer another business owner and earn $200

Know another business owner that is hiring and can benefit from using Workstream? Let us know, and you'll both get $200 when they sign up to be a customer! Refer now.
🧭 Give permission with one click
[Super Admin only] You can now easily give other administrators the ability to access all locations, current and future, by going to Company > Manage Users. You can also audit the access and permissions of your staff as well.
We'd love to hear from you! If you have any other suggestions or questions, simply drop us a line to let us know or check out our help center.
Lei Xu is Workstream's co-founder and CPO. He loves coffee, travelling, exploring, a good beer, and a good conversation. Lei is inspired by great builders of our generation - Elon, Steve & Steve, Larry & Sergey. Passionate about technology, education, and the future.