The Restaurant Business is... UP??
It seems like it's a never ending pipeline of bad economic news for restaurants across America. But apparently, that's not true. According to a new report from Yelp, there was an increase in brand new openings in Q3 of 2020 compared to Q3 of 2019.
So how can this be? Did some new restaurant owners find a cure for the pandemic without telling us?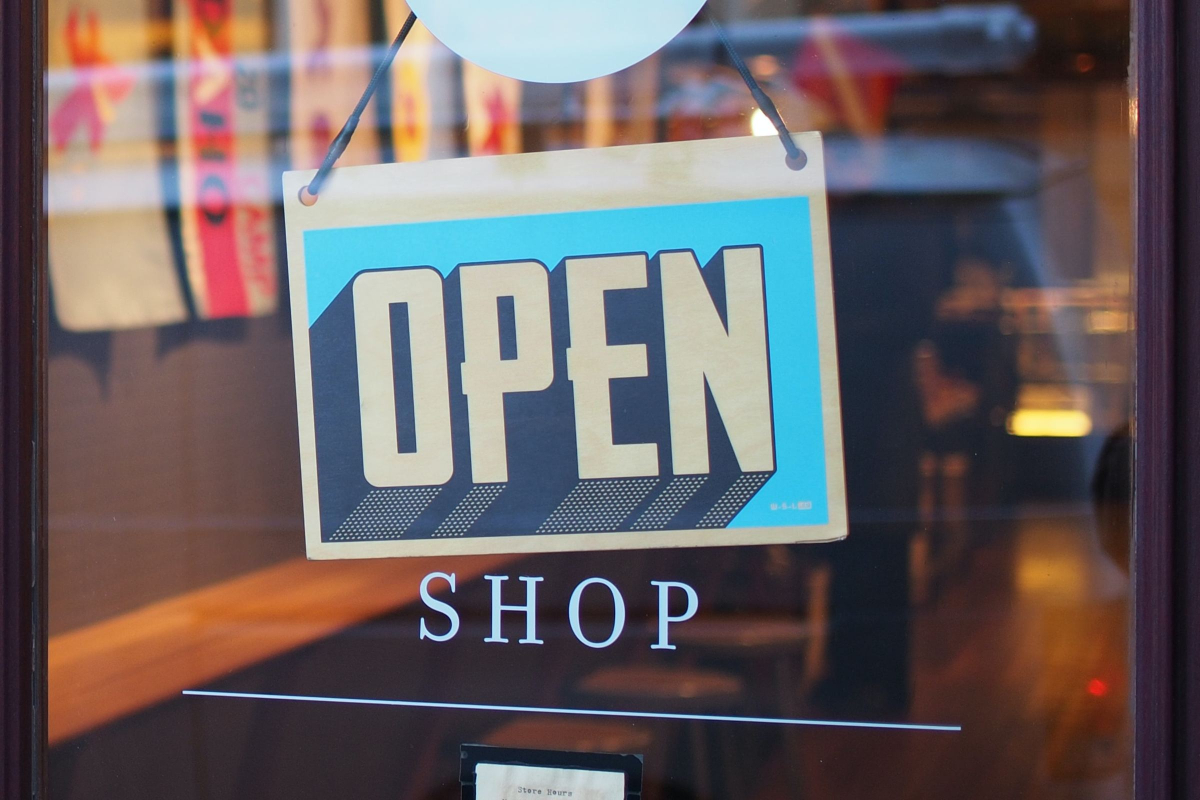 The uptick in new openings has more to do with American ingenuity and the entrepreneurial spirit than anything else. According to the report, the new food businesses consist of farmers markets, food trucks, pop-up restaurants, and seafood markets. Other new openings that saw increases were businesses specializing in treats like cupcakes and desserts.
We can obviously see the trends in these openings: open-air and/or delivery. Entrepreneurs now are getting a grasp on the new-normal of a pandemic world and are figuring out ways to start businesses that can still thrive within the strict restrictions of many cities and states. Open-air locations won't be subject to health citations. And "ghost kitchens" that only do takeout or delivery, like the ones that do desserts, can operate at a lower overhead and cater directly to consumers who want to order from their phones, at home.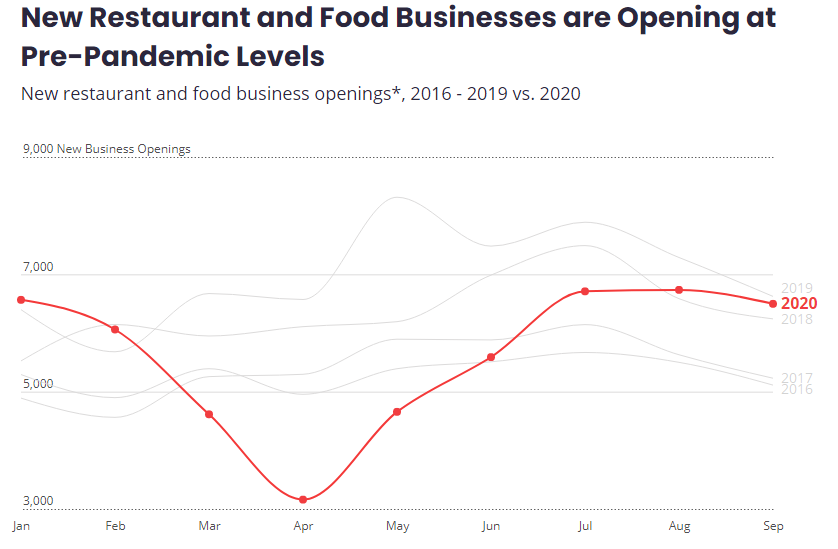 This unexpected recovery speaks directly to the American spirit of small business entrepreneurs who see an opportunity in the middle of a strange time in history. Many of them may even be former traditional restaurant owners who are pivoting to a new, relatively safer strategy.
And keep in mind, a food business without a sit-down area for guests is much less expensive to start and maintain, while taking up much less physical space. Couple that with the changing sentiment of a population that would rather order in, the larger profit margins could very well make up for the smaller overall revenue.
We expect hiring to stay lower, however, since these new businesses overall will need less employees to run. But that could quickly change if the popularity of these new, smaller food businesses increases. Then food business employees like line cooks, dish washers, managers, and especially delivery drivers will see an uptick in hiring before long. Stay tuned and we'll keep you updated with the latest!
Sorry Employers, It's A Candidate's Market
As a hiring software company, we work with thousands of businesses. During the COVID-19 pandemic, where unemployment is still sky-high (7.9% to be exact), we are seeing some businesses hurting and freezing their hiring funnel. But that is not the norm. More often, we are seeing companies that are struggling to hire the right people.
Research bears this out. According to recent reports, 38% of companies globally have put their recruitment on hold. While at first glance, this might seem like a lot, but this actually indicates that nearly two-thirds of businesses are continuing to hire.
So employers don't have the upper hand in this depressed jobs market. But why exactly?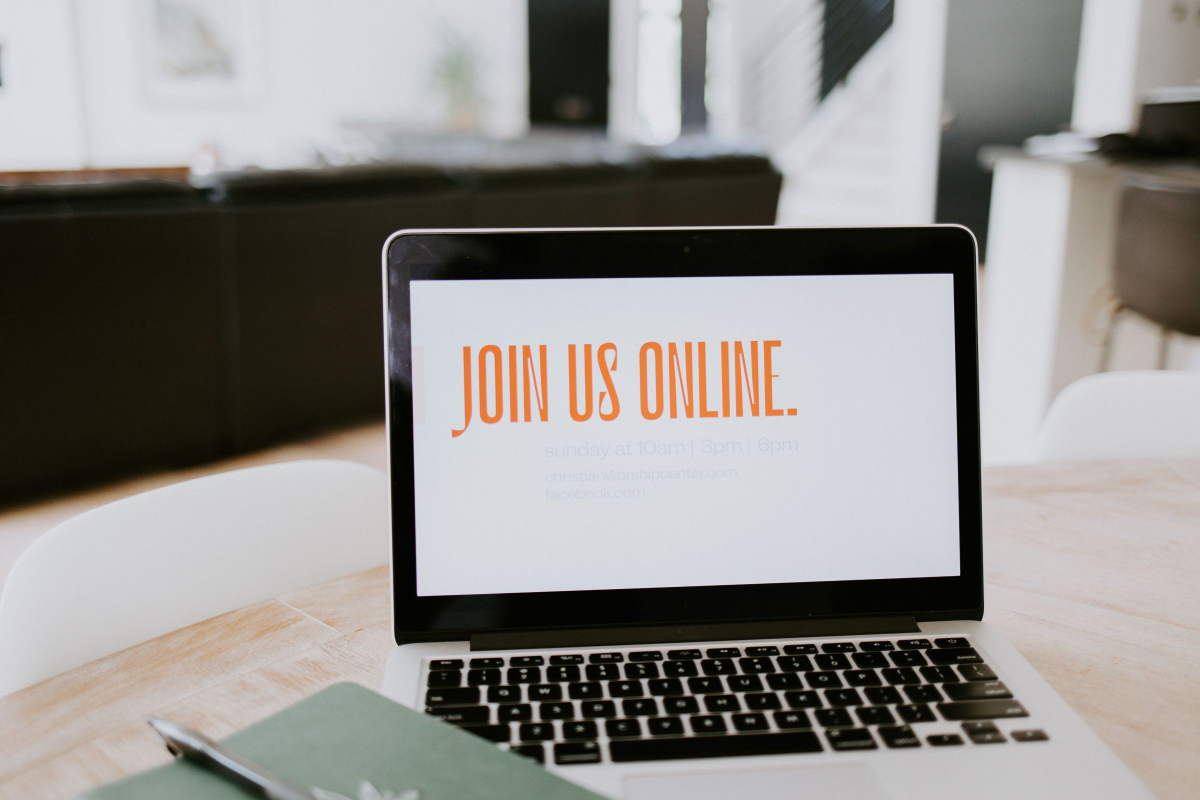 Job Losses Are Not Across The Board
For one, the job losses across the US are not uniform. More so than any other recession, job losses completely devastated some sectors (eg. travel) while barely affecting others (eg. fast food). So the skilled labor that employers are seeking in unaffected industries that were difficult to find before the pandemic hit, are proving to still be difficult right now.
In short, if your business is still hiring, that likely means your industry hasn't felt much impact from COVID-19 (at least for now. A receding tide lowers all ships, to turn a phrase). And your search for qualified candidates may be just as hard, if not harder because...
There's An Exodus From Cities
Major cities like New York and Los Angeles are seeing a drain of talent as pandemic-related reasons force people to move. Either the cost of living is too high, or the COVID numbers are too high, or they need to take care of family, or a host of other reasons. This means that the available pool of talent in major cities is shrinking, which will make it much harder to staff in those cities than before.
Of course, as more companies allow for remote work, that will mitigate the issue. Programmers can still program from Idaho even if their headquarters is in San Francisco. But there are other skilled jobs (eg. construction) that can't be done remotely that may go unfilled due to the current exodus of people to greener pastures.
Job Openings Were Already High
Finally, check out this job openings comparison chart from Harvard Business Review: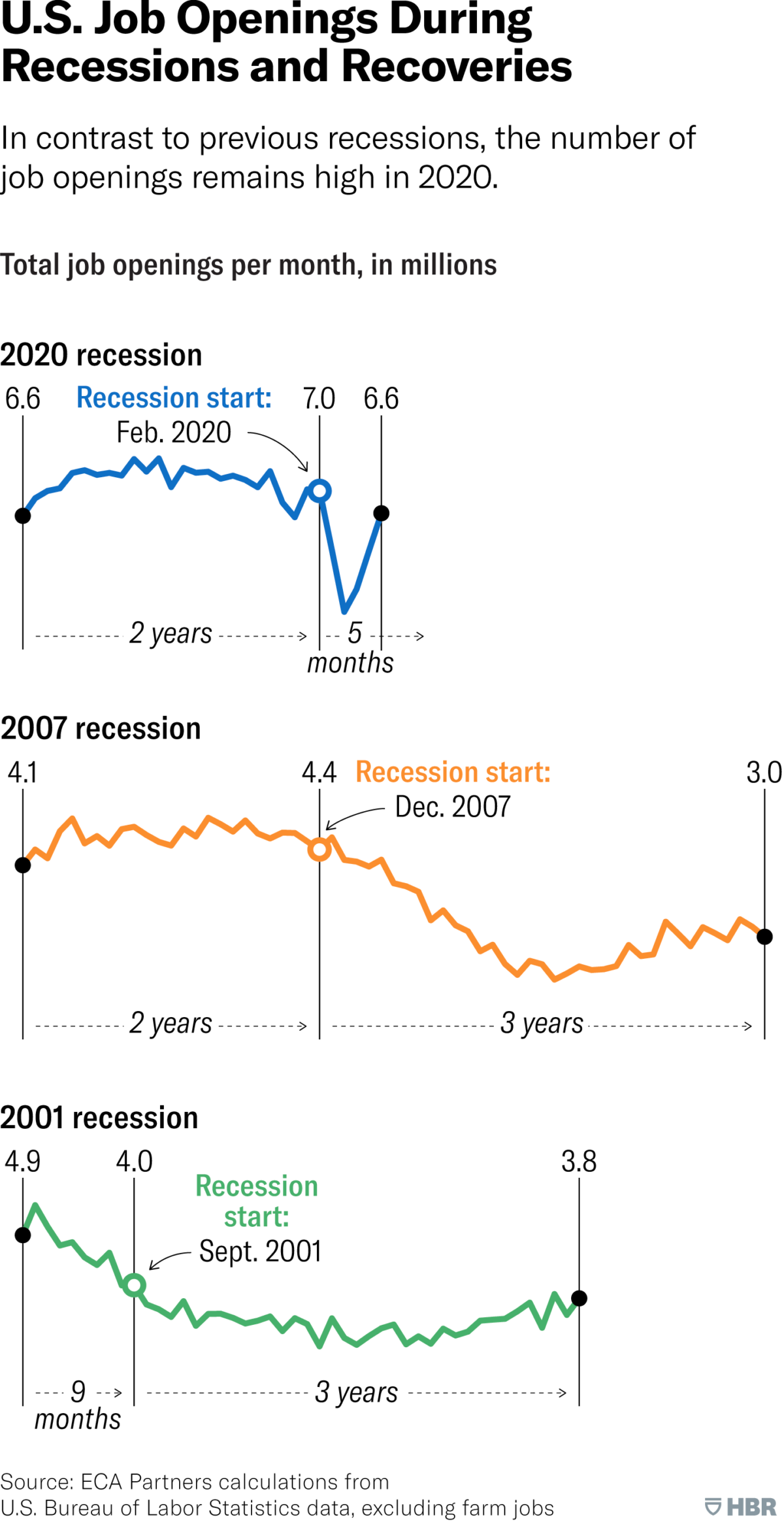 As opposed to other recessions in recent US history, the amount of job openings was already very high before we went into the pandemic downturn. Now that jobs have quickly recovered, while job openings are lower now than in February, it still remains historically high overall. Meaning, it was hard to fill positions then, and now... it's still hard to fill positions.
Remember, unemployment was at historically low levels before lockdowns hit, and despite the massive layoffs, the need of most employers in the US remains about as high as ever before. This is why it's a candidate's market, not an employers market.
So What Can Hiring Managers Do?
The tenants of a good hiring strategy hasn't changed: cast a wide, but targeted net; interview well; hire quickly. With it still being a candidate's market, your business will need to continue to hustle and leverage smart hiring tools like Workstream to get the jump over your competition.
Need help hiring the right people? Workstream can help. Our platform gets you 4x the number of qualified applicants and reduces your time-to-hire by 70%.
Robert Woo is a freelance content creator for various companies from startup to enterprise-level. When not writing SEO-friendly articles, he writes and performs comedy, plays guitar, and champions the Oxford comma.