Here at Workstream, we work we over 5,000 hiring managers to streamline their end-to-end hiring process through automation and text messaging. Our hiring platform provides a comprehensive applicant tracking system (ATS) that is unparalleled in the market.
Many of our current customers have chosen to make the switch from Snagajob due to its lack of customization to fit the business needs of their users. In addition, their lack of customer service is another key motivation for making the switch to Workstream. Let's dig deeper and see why!
Snagajob functions as a job board for employees and also an applicant tracking system for employers. Workstream on the other hand, is integrated with over 25,000 job boards to help hiring managers source for top talents while providing an end-to-end hiring system that helps with sourcing, screening and onboarding.
Check out what people are saying online about what they love about Workstream in comparison to Snagajob.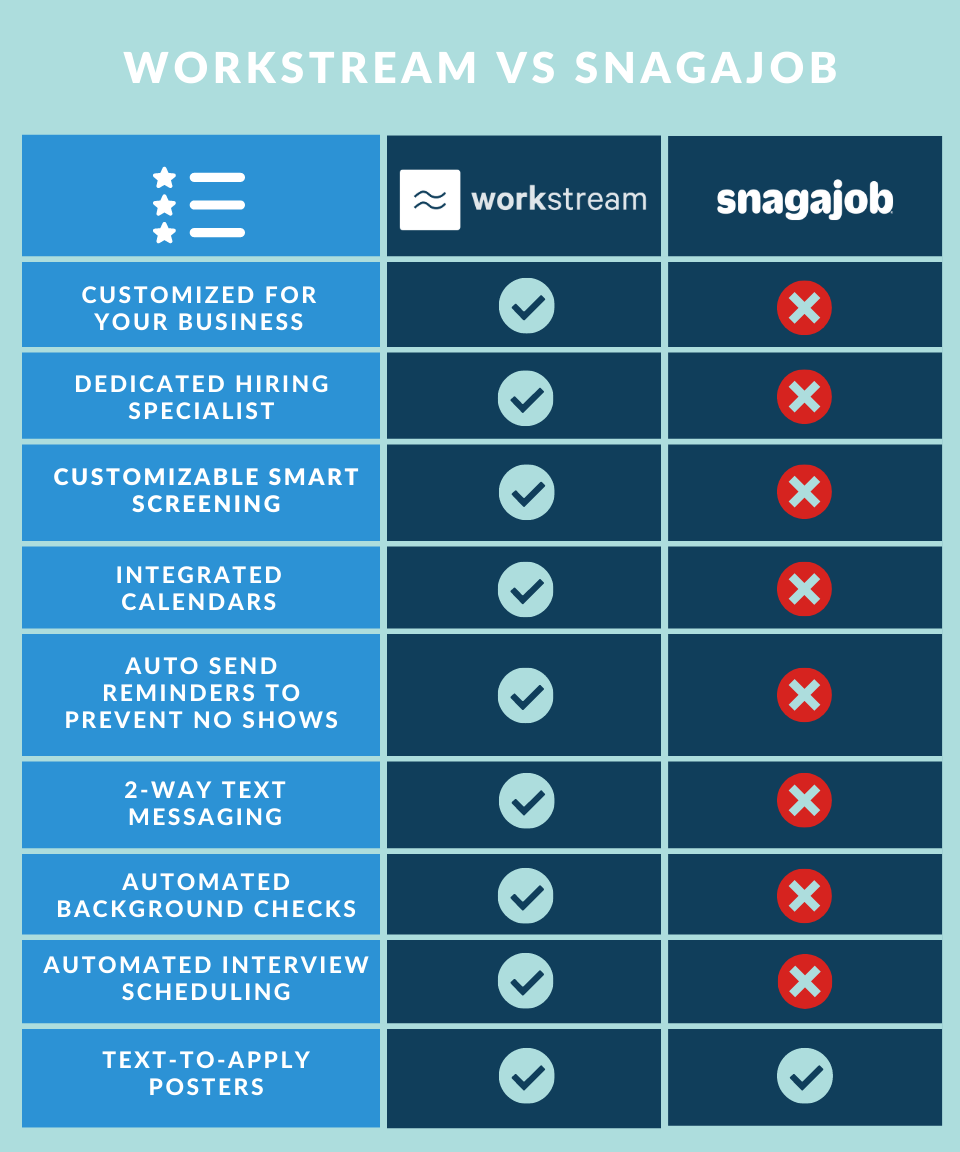 Snagajob Reviews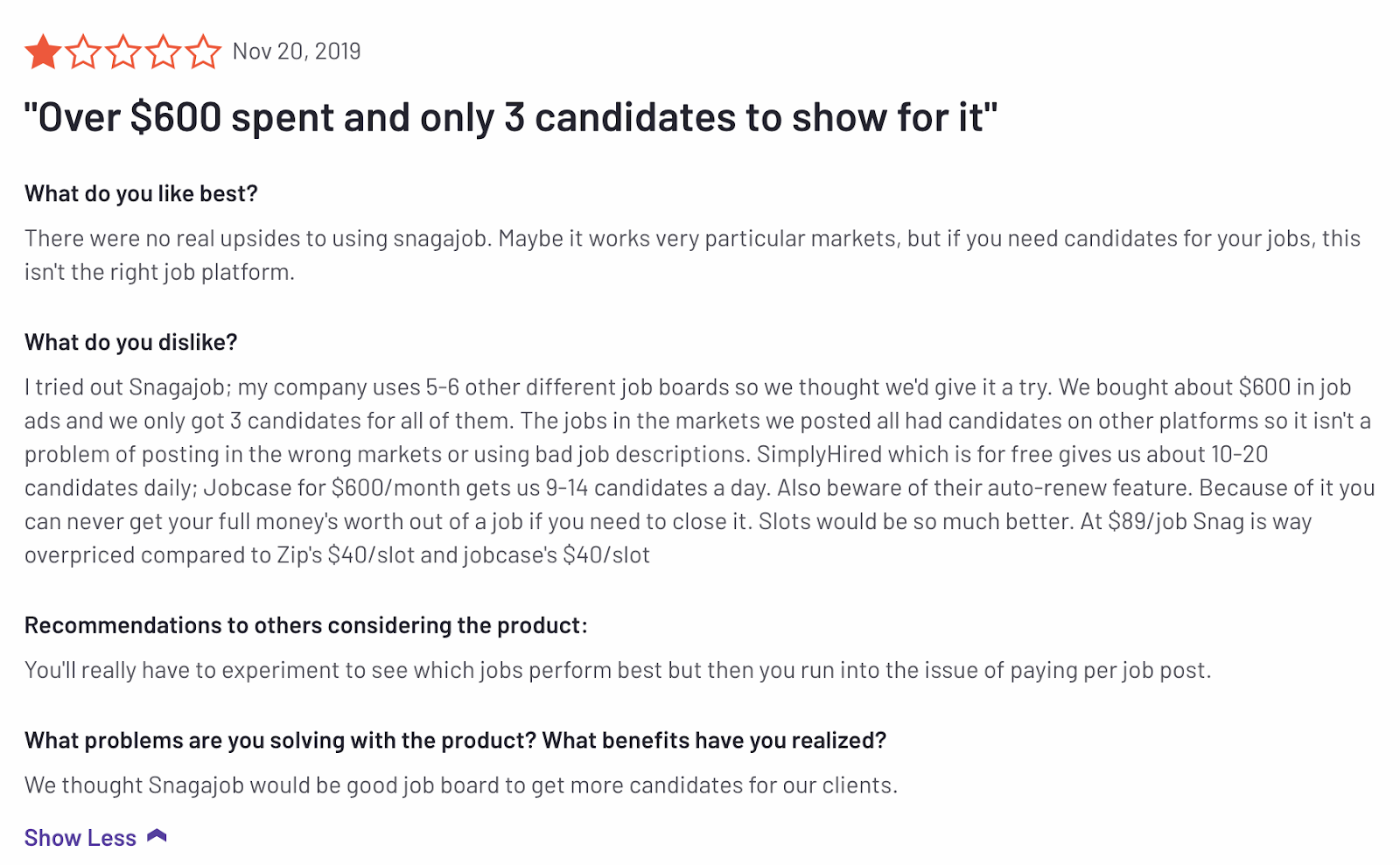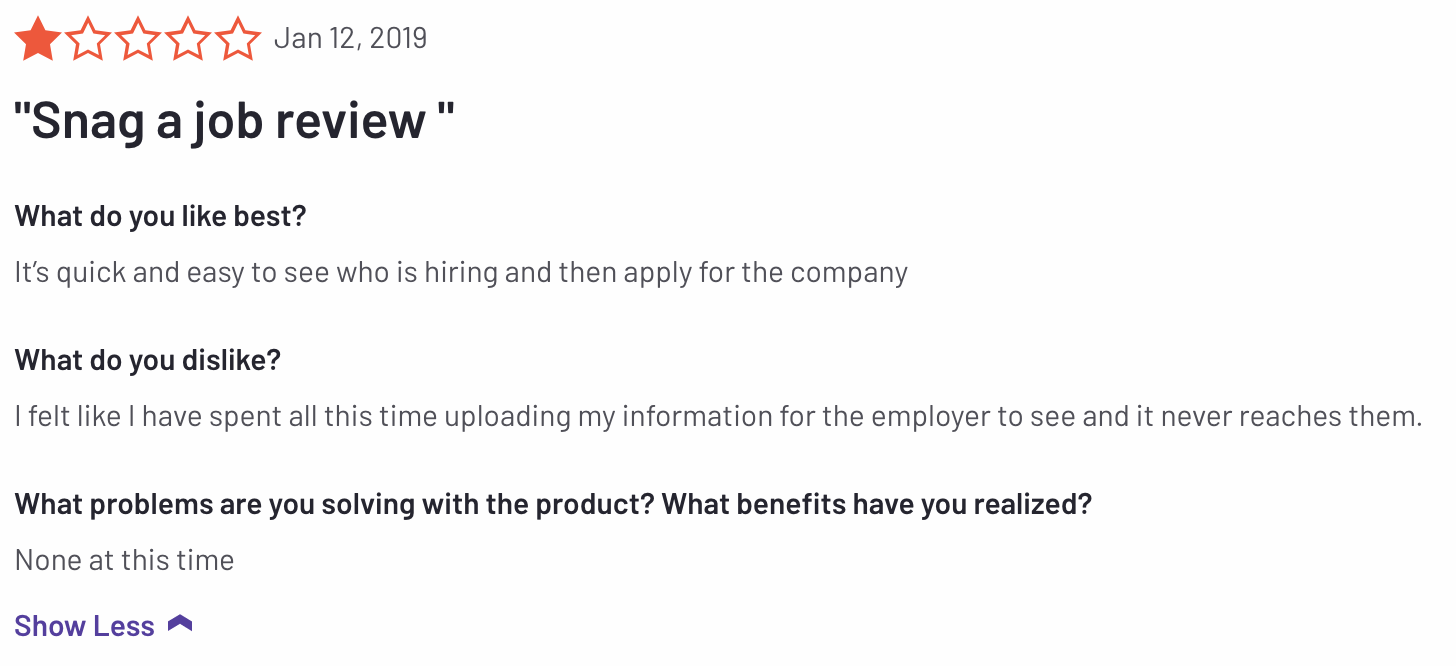 Review source: https://www.g2.com/products/snagajob/reviews#reviews



Review source: https://www.trustradius.com/products/snagajob/reviews
---
Workstream Reviews
"The only one I know of is Snagajob (which comes with an ATS PeopleMatter), but it's horrible. It's really only built for small to medium sized companies. I like Workstream a lot. I like the automation, ease of SMS, speed, and ease of use."
- JD Cummings, VP of Recruiting at Raising Cane's
"Very easy platform to use for hiring, and I love how you can easily communicate with applicants rather than using personal emails or cell phones"
- Clayton Fruhling, Chick-fil-A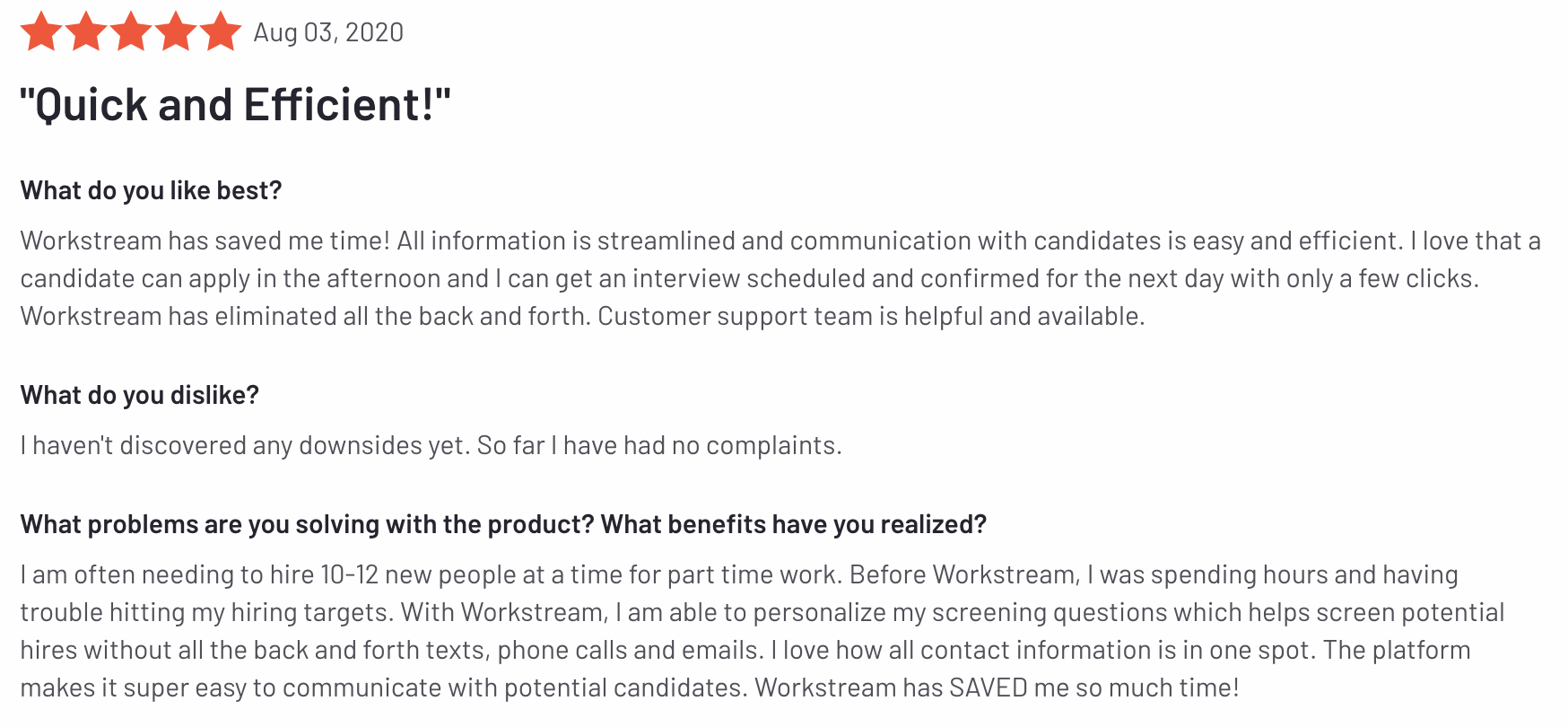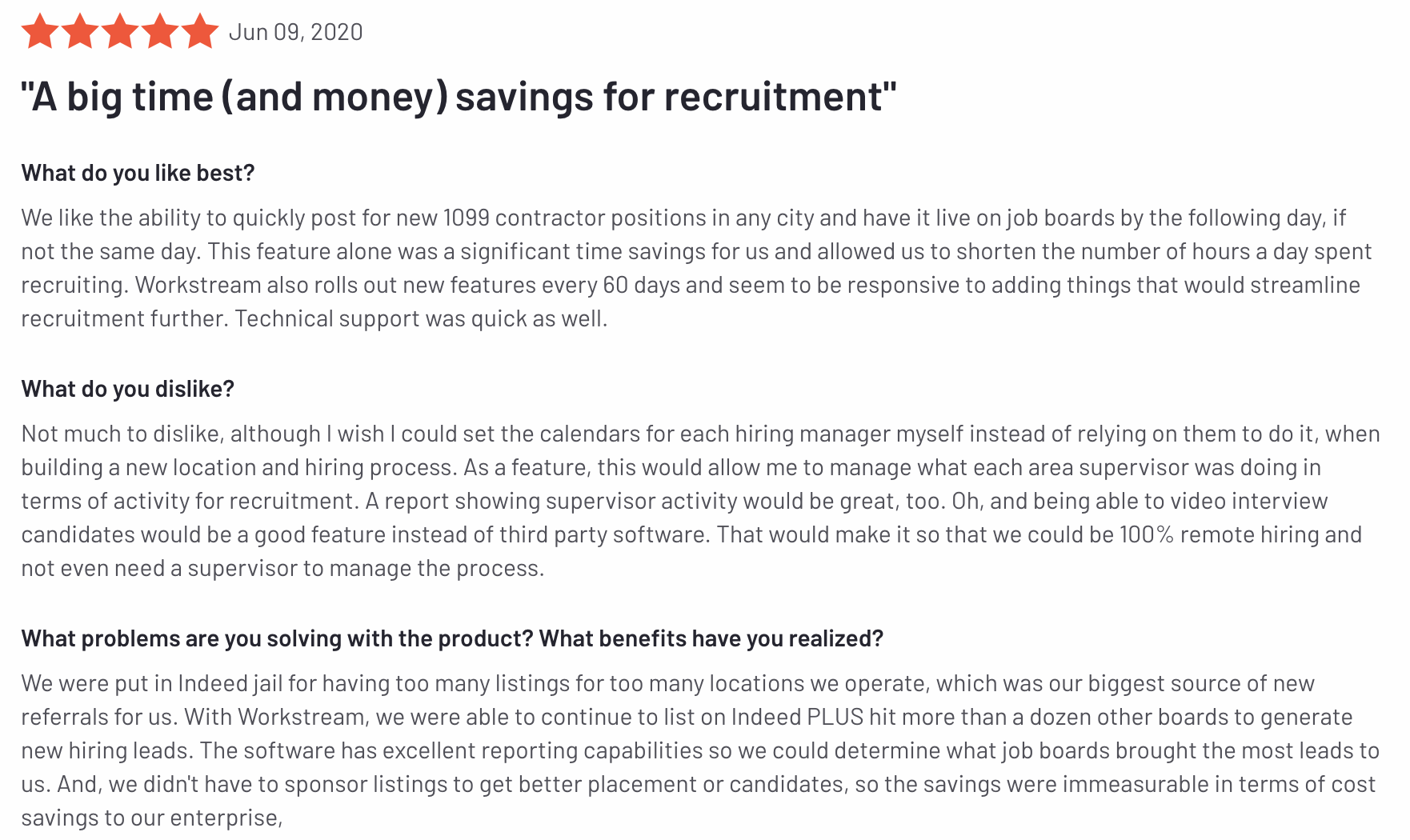 Review source: https://www.g2.com/products/workstream-workstream/reviews#survey-response-4272009
Customizable to Individual Business Needs
Workstream is fully customizable for you to hire the right talent for the job. We provide you the ability to either customize your job descriptions, applicant flow, smart screening questions, offer and rejection letters. You also get the choice to use any of our specially curated templates that has been proven to bring in the top candidates for the job.
Our support team is online 24/7 to address any of your questions and guide you towards creating your very own hiring process.
Automated Hiring
Workstream is built with our customers in mind. We understand the challenges of being a hiring manager - having to go through piles of resumes, ensuring that you follow up with each and every candidate, and going through phone-tagging just to schedule interview.
At Workstream, we automate all these processes for you. We help you save time through our smart screening where you can automatically disqualify applicants that do not meet the base requirements of your job. You can set up auto-reminders and follow-up messages so that you do not need to worry about not following up fast enough with applicants and losing them to other jobs.
Here are some of Workstream users' favorite features:
1. The Workstream Mobile App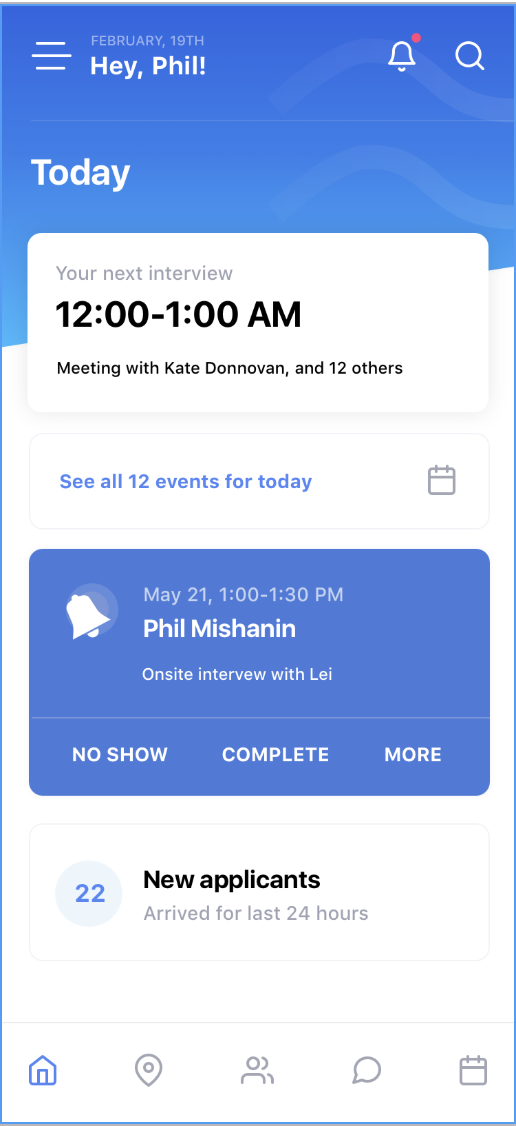 2. Customizing Hiring Process with Screener Questions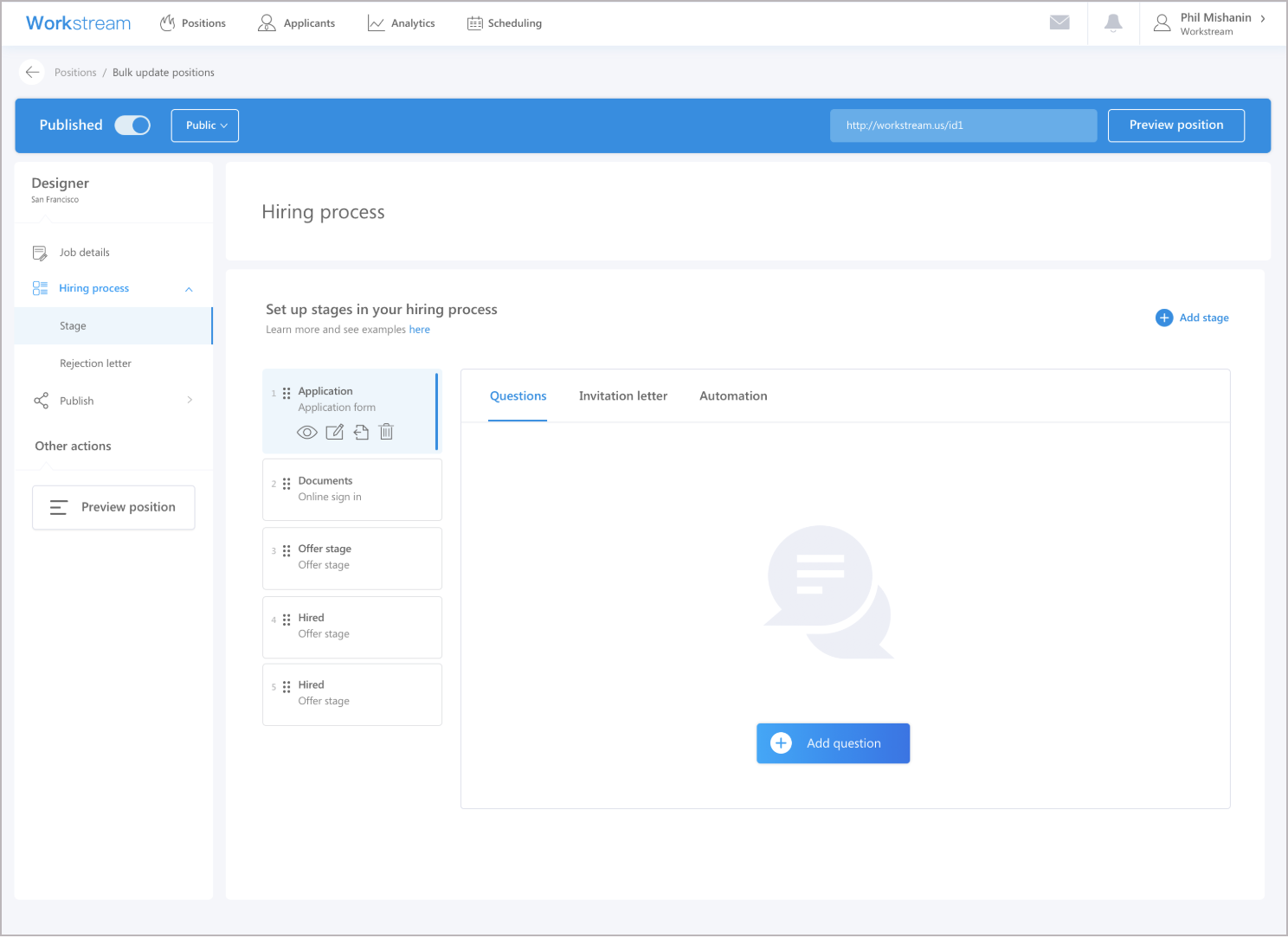 3. Share Internal Feedback on Candidate with Team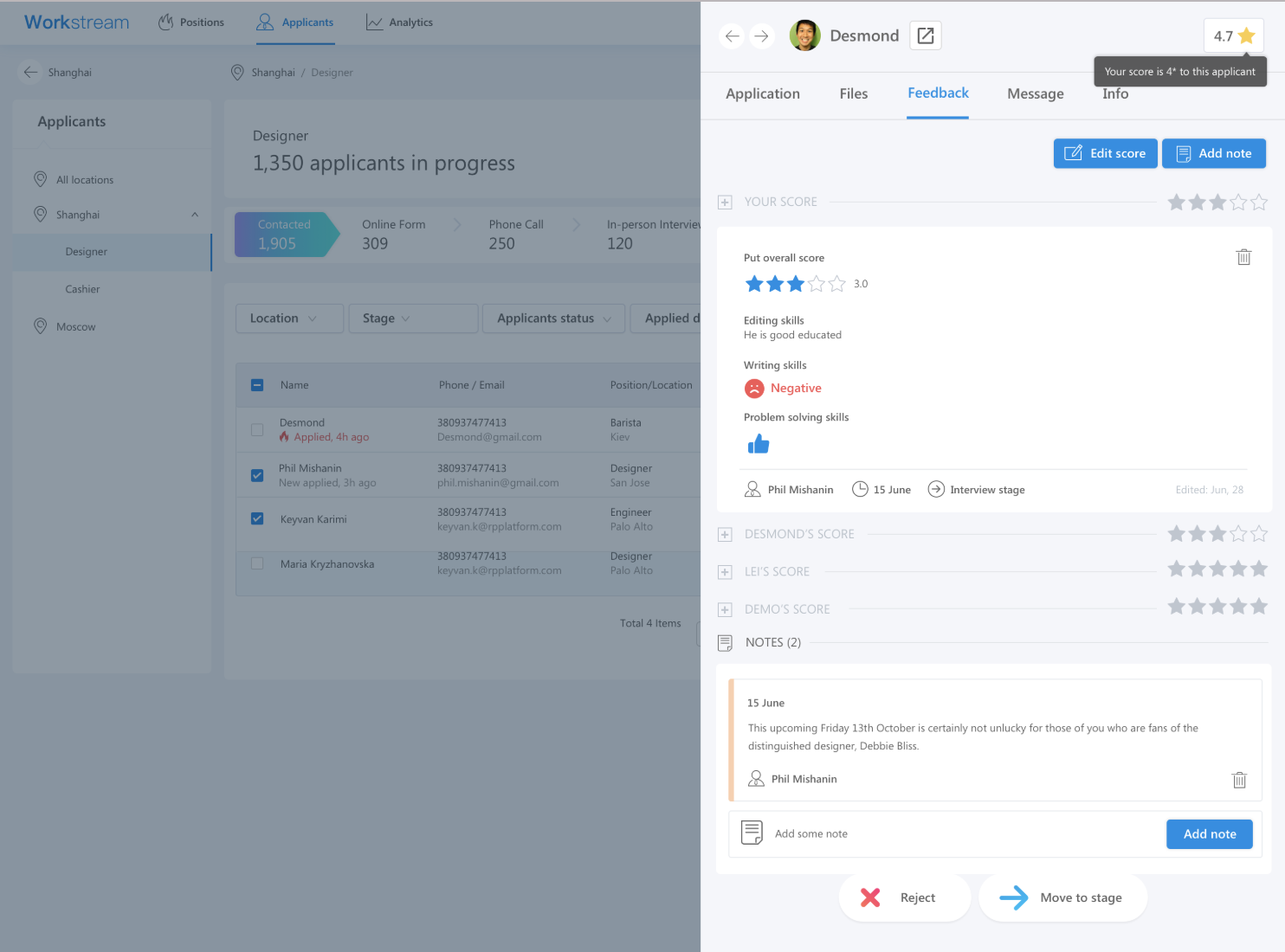 4. View All Prospects and Current Employee Data, Forms, Feedback in the Dashboard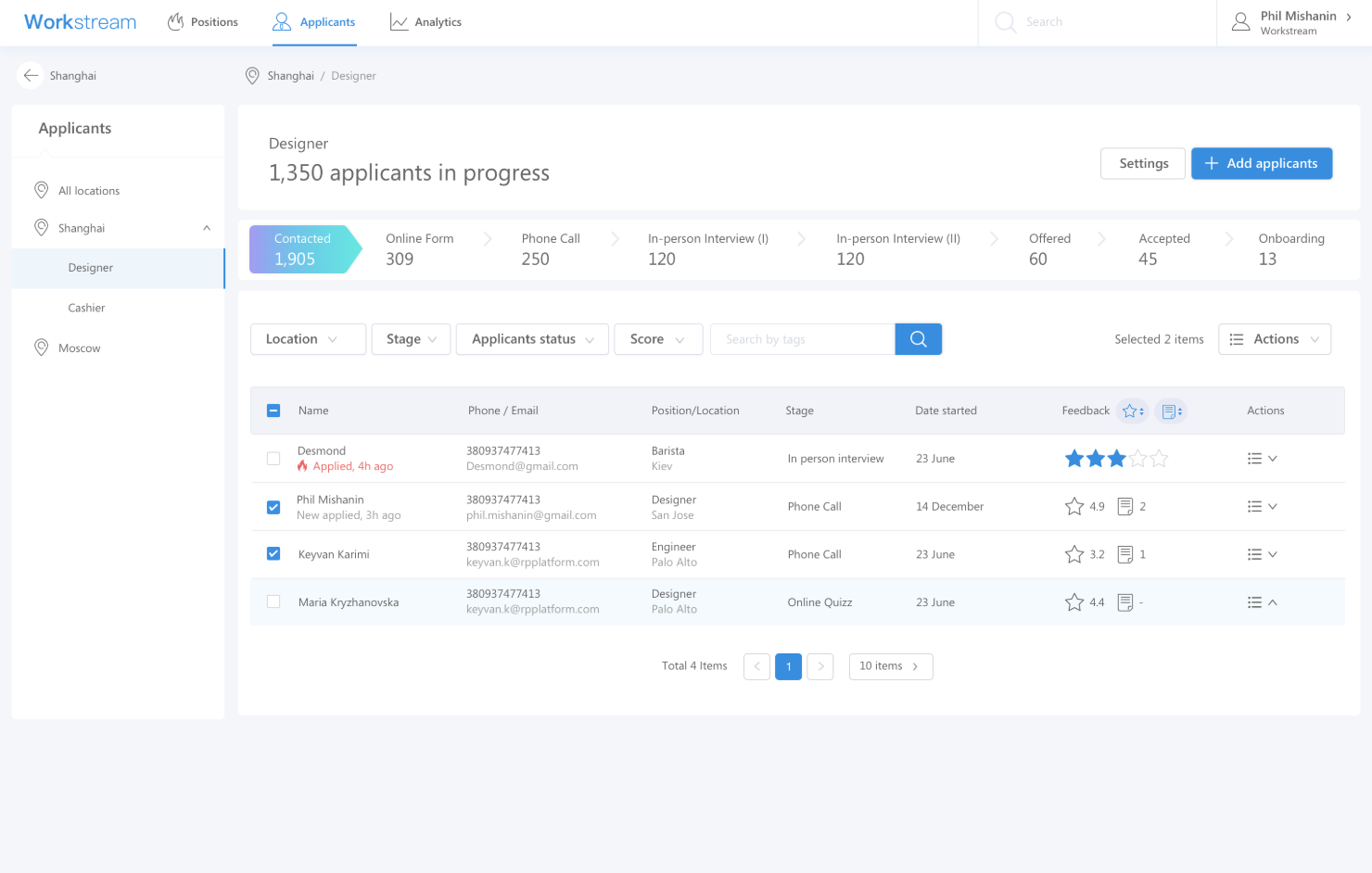 Need help hiring the right people? Workstream can help. Our platform gets you 4x the number of qualified applicants and reduces your time-to-hire by 70%.
Desirene is a marketer and content-writer of Workstream. She has been with the Workstream team for over a year and is based in Singapore.