⭐ New to Employee Onboarding Product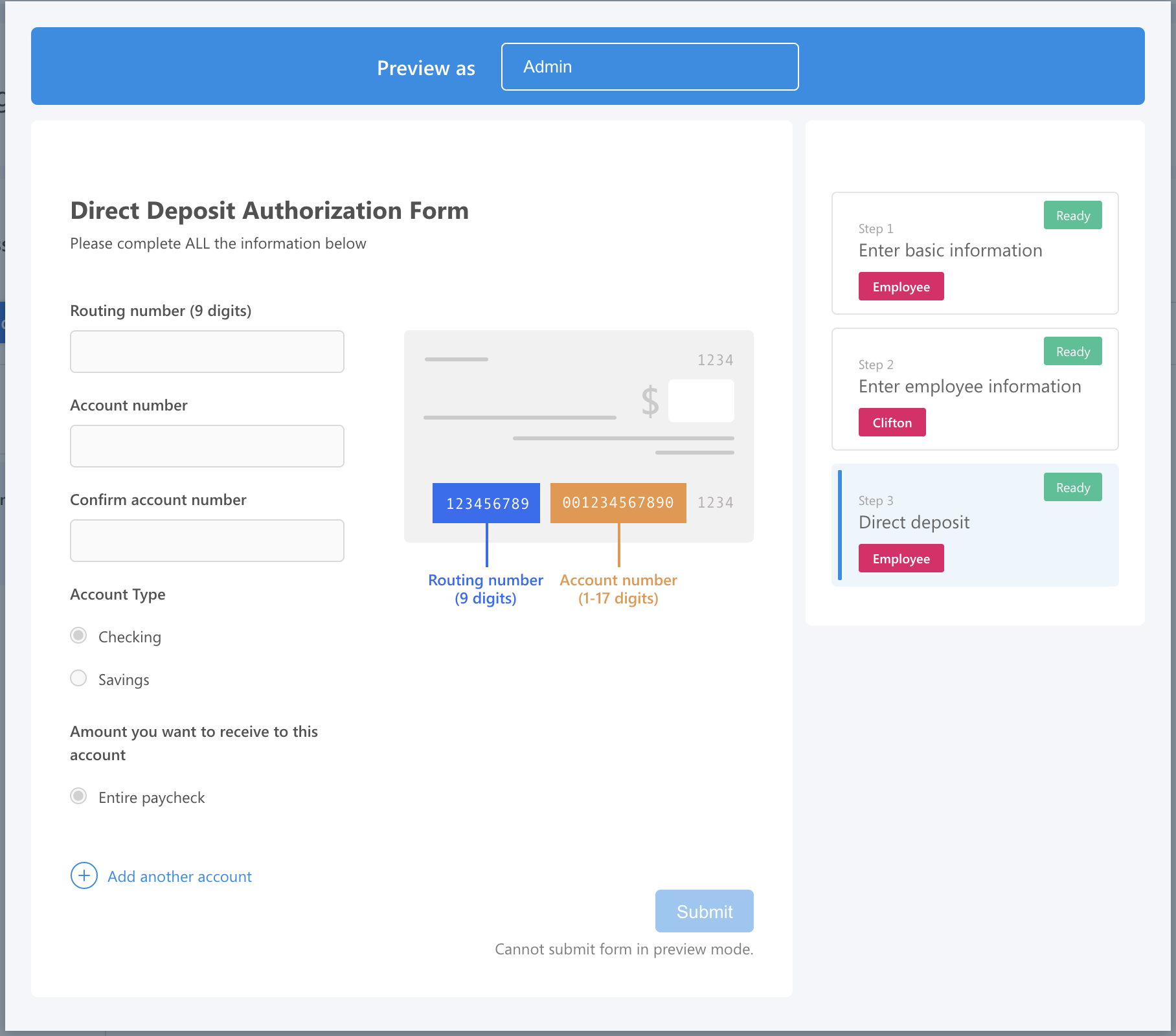 We shipped a few major updates to the Employee Onboarding product, based on feedback from our clients, including:
Direct deposit module – collect direct deposit information with data validation to ensure accuracy
Onboarding summary – employee information is now easily accessible on that employee's profile at a glance
CSV export – export data of your onboarded employee in structured data format
⚃ Public API access (beta)
We've released our Public API that allows users to export applicant data. API users can filter by position, stages, locations and more allowing them to create unique reports and import applicant data into other systems.
We'd love to hear from you! If you have any other suggestions or questions, simply drop us a line or check out our help center.
Currently a product manager at Workstream, working on bring power and usability to the hiring process for deskless and hourly workers.