💭✏️ Organize Applicants with Tags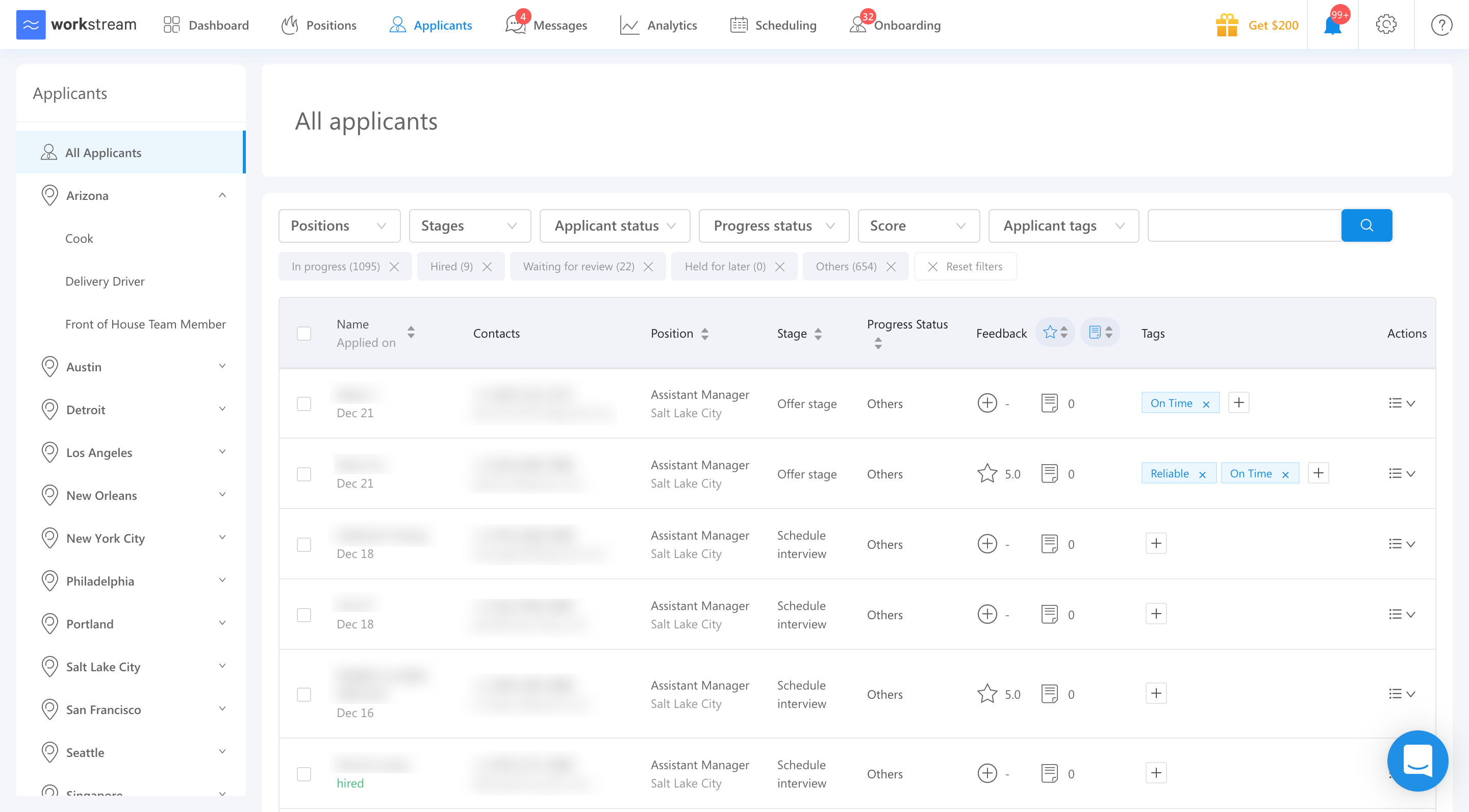 You can now tag applicants such as "Night shift", "Has permit", "On time" to organize your applicants, and share these notes with other managers. Our filters also allow you to only see applicants that have specific tags.
⏰ A Simpler Way to Collect Shift Availability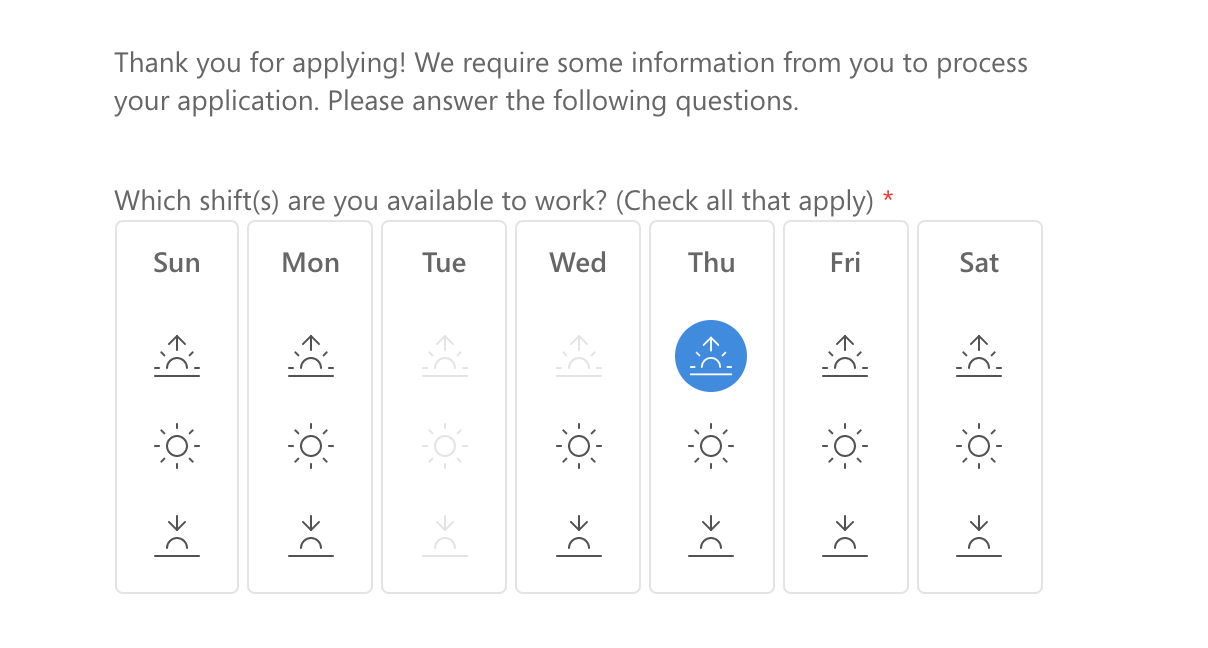 Availability is one of the key criteria in finding the right candidate for your roles. We now have an Availability question type, where you can easily ask applicants to indicate when they are available!
🙅‍♀️ Reject Multiple Applicants At Once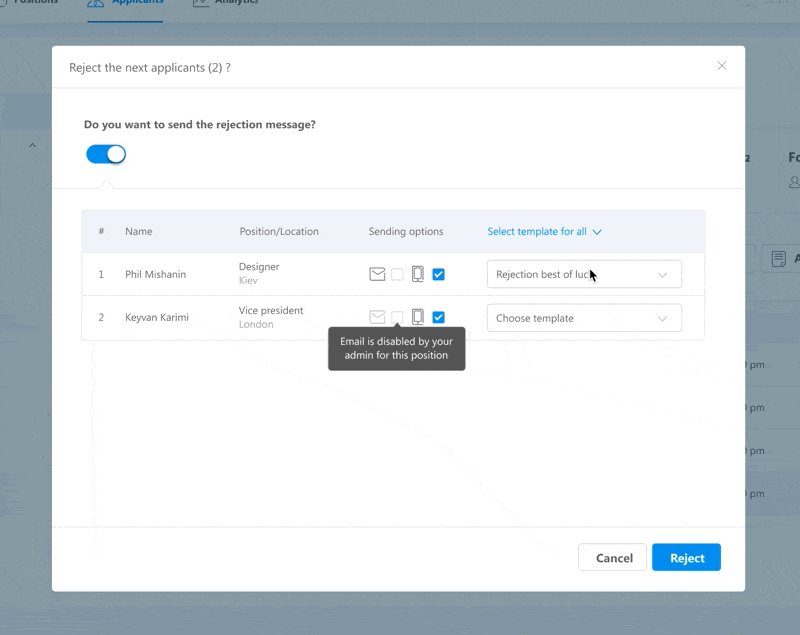 As you review applicants, you may find yourself wanting to reject multiple applicants at once while sending a nice thank you message. You can now bulk reject applicants, and send the same rejection message to all rejected applicants, with one click.
Currently a product manager at Workstream, working on bring power and usability to the hiring process for deskless and hourly workers.