Hundreds of Workstream users came over from TalentReef because they were frustrated by the outdated user experience, poor customer support, and lack of core features such as 2-way texting. But don't take our word for it... Here's what people are saying on public review sites along with product screenshots of both TalentReef and Workstream.

TALENTREEF REVIEWS
Review Source: https://www.trustradius.com/products/talentreef/reviews

Reviews Source: https://www.getapp.com/hr-employee-management-software/a/talentreef/reviews/
---
WORKSTREAM REVIEWS
"Workstream takes 99% of the hiring responsibilities out of the GM's hands and does it electronically. The only thing the GM needs to do is to enter the system monthly or bimonthly to update his/her interview availabilities"

- Kendra Prouty, Director of HR at Pieology
"After viewing TalentReef, it is clear to me that Workstream has a much better product than TalentReef in terms of making it simple, faster and easy to hire, especially with Workstream's texting and automation features. I have reviewed many hiring products in my career (~20 years) with Jamba Juice, Starbucks and Peet's Coffee... Workstream is best in class."
- Jeff Weinstein, COO of the largest franchisee of Jamba with 100 stores
"Workstream has truly saved our managers a ton of time so they can focus on training and retaining. It gets back to applicants automatically, making them think a real person is communicating with them right away, which is key in the current hiring environment. It then lets applicants schedule their own interview times, reminds them of the interviews, and allows full text communication with applicants without the managers using their personal phones. We have been in test with 6 locations for a few months. 3 weeks ago, we rolled live to the rest of our stores."
- Tara Lindstorm, Carl's Jr. Franchisee
Ease of Use
Workstream is built specially to cater to individual hiring needs.
We give you the ability to customize everything you need to hire your perfect candidate. Be it job descriptions, applicant flow, offer letters, rejections letters - everything is customizable to your needs.
You can get in touch with Workstream support with just a click on our platform. Workstream support team is online 24/7 to ensure that your hiring process is smooth sailing regardless of your timezone.
Workstream software has been designed with our customers in mind. Our designs are modern and intuitive so that you do not have to spend hours navigating around just to post a job.
Automated Hiring
Workstream removes all the manual processes - sourcing, screening and on-boarding your hourly workers.
At Workstream, we give you the ability to do two-way text messaging on both your laptop and mobile without revealing your personal contact number. You no longer have to fear losing out on quality applicants just because you weren't able to respond to them quickly.
You can also schedule automated text message reminders to your applicants to guide them through the hiring process. For instance, you would be able to use Workstream to schedule an automated text message to remind applicants to complete a form if he/she has yet to do so after 24 hours. The period of time before an automated text message will be sent out to the applicant is customizable too.
Integrate your personal calendar with Workstream for easy scheduling of interviews. Say goodbye to phone tags of having to go back and forth with applicants on a suitable date of interview. Applicants can choose the slots for interview based on your availability as marked on your personal calendar.
Here are some of Workstream users' favorite features...
1. The Workstream Mobile App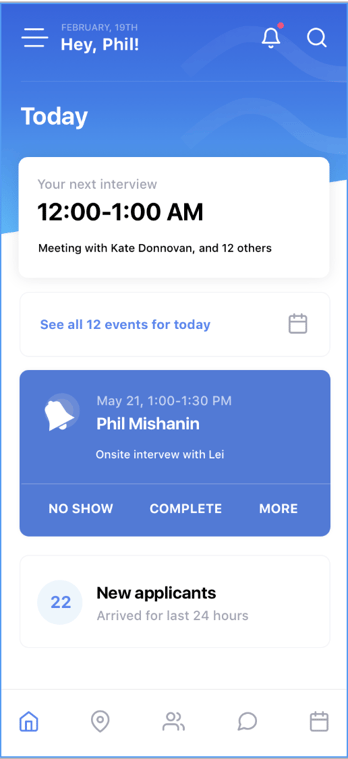 2. Setting Hiring Stages with Automated Screener Questions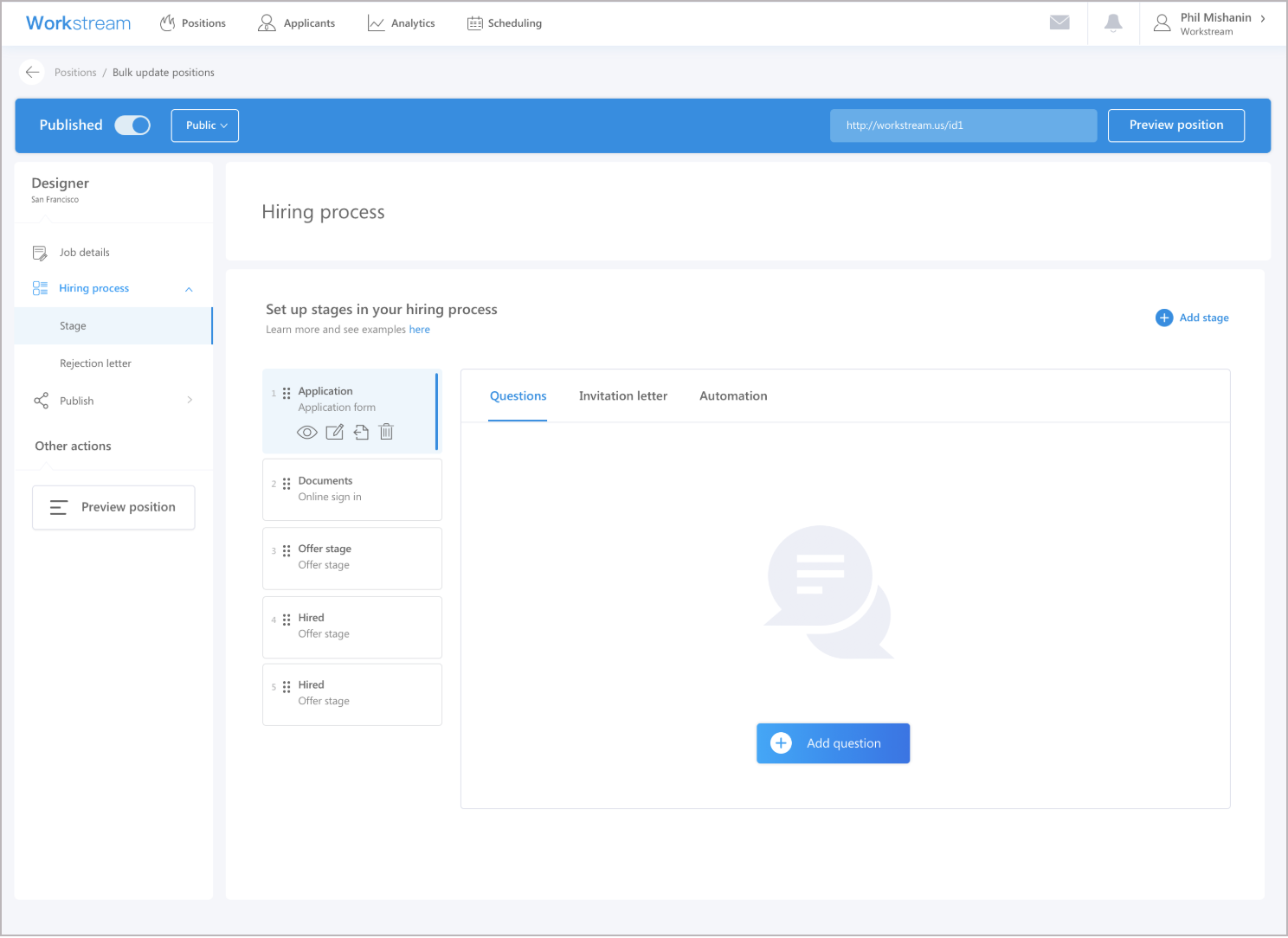 3. Share Feedback on Applicants with Your Team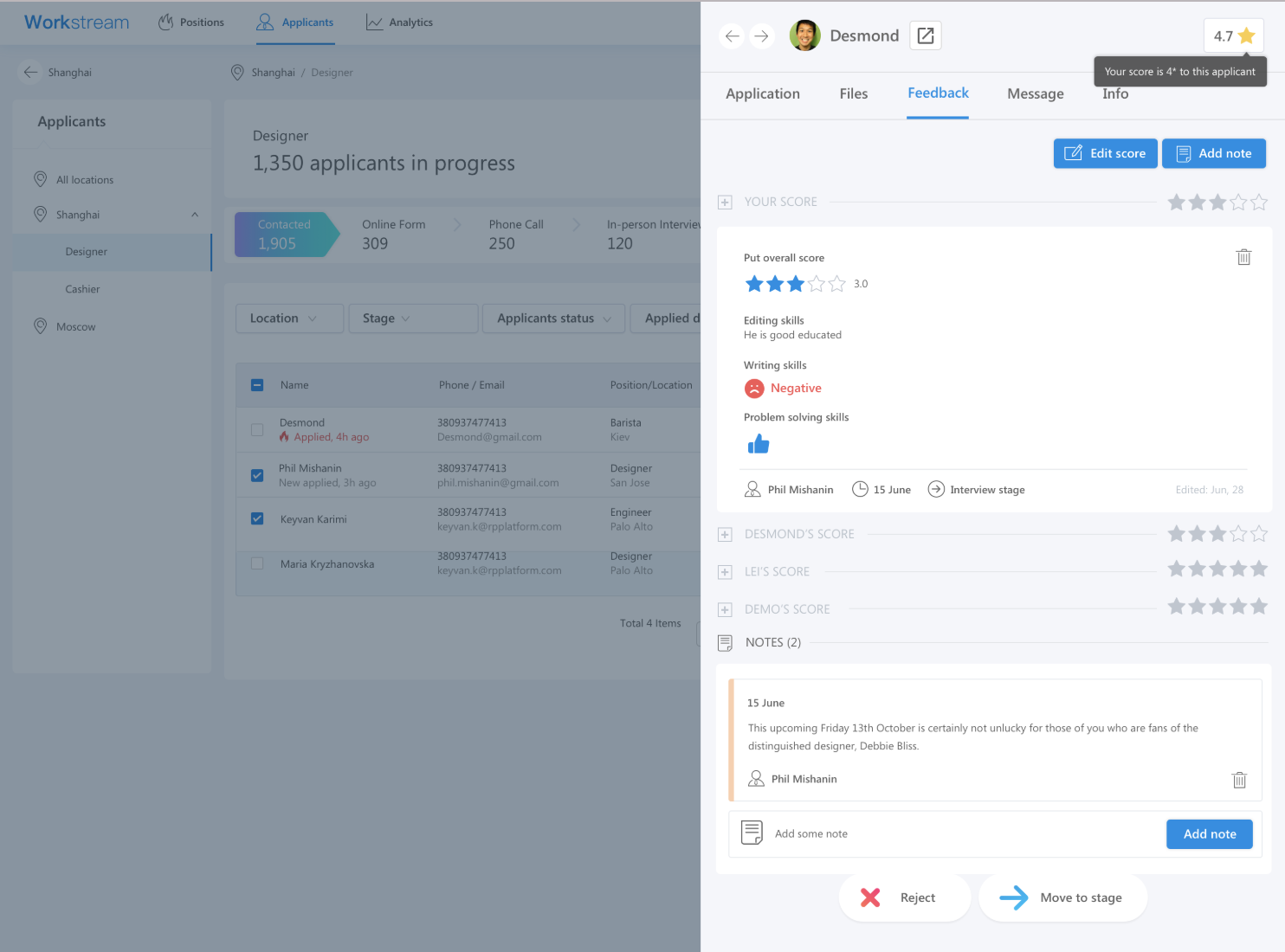 4. View All Prospects and Current Employee Data, Forms, Feedback in the Dashboard
Desirene is a marketer and content-writer of Workstream. She has been with the Workstream team for over a year and is based in Singapore.