Streamlined Hiring Process
After integrating Workstream into its hiring process, Chicken Salad Chick was more efficient in hiring its employees. For one, less time is spent shortlisting candidates thanks to the smart screening function. Scheduling of interviews is also covered so much that one only has to go to his/her work calendar at the start of the shift to find out how many interviews he/she has for the day. With Workstream, managers are able to handle their applicants' hiring process with just a few clicks of the button, reducing the tedious tasks they have at hand. This streamlined hiring process has helped Chicken Salad Chick successfully recruit over 45 employees for its new restaurant in Kentucky despite the pandemic.
What's more, the restaurants under Bolinger share a centralized Workstream platform. This means that profiles of suitable candidates who are closer to other locations will be shared with them, making hiring even easier for everyone.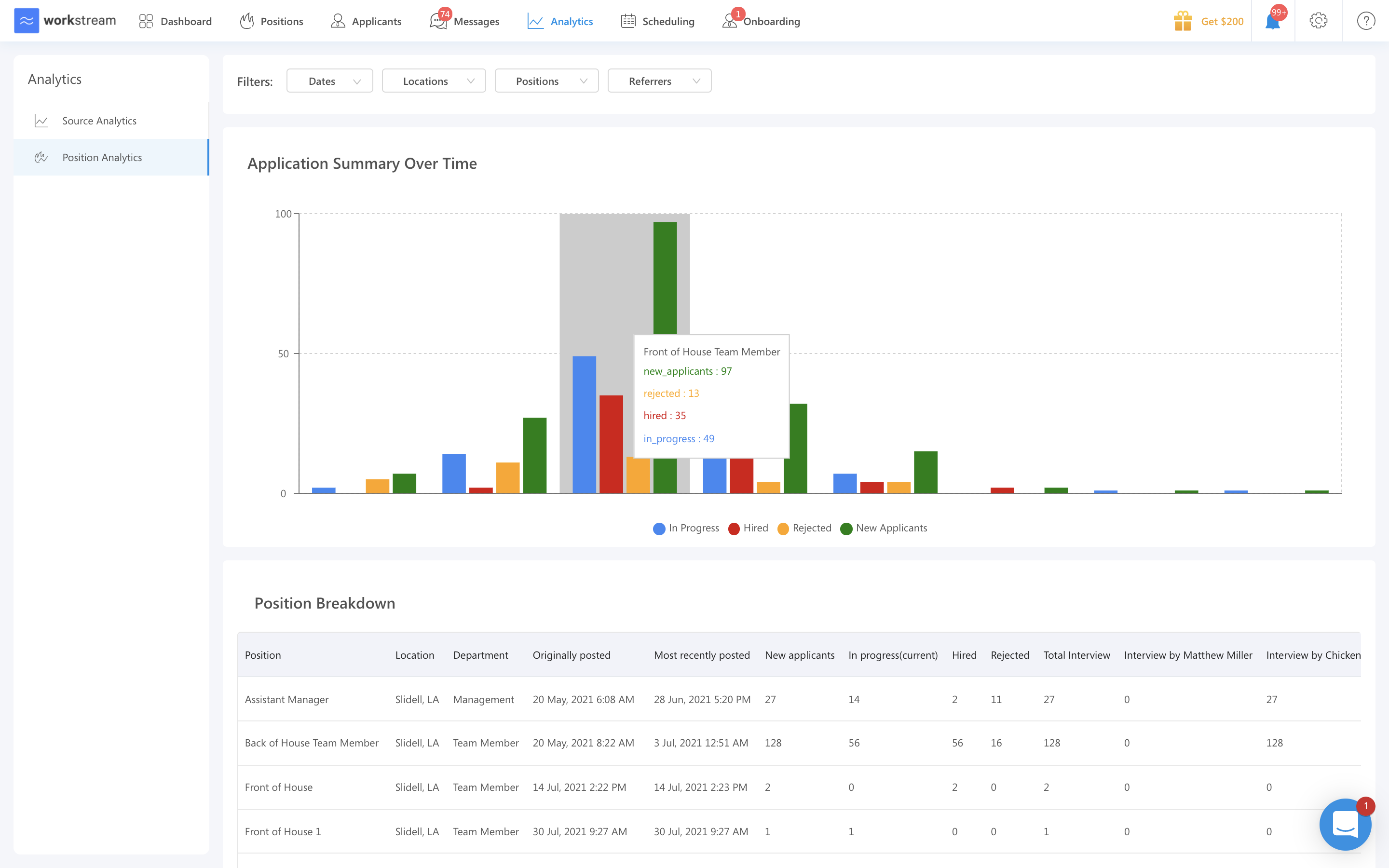 Higher Engagement with Applicants and Reduced No-Show Rates
The 2-way texting function allows applicants and managers to get back faster to each other whenever communication is initiated. This provides both parties with a sense of instant gratification as compared to the antiquated way of communication. With the convenience of texting, the likelihood of candidates ghosting on the managers is also reduced. Chicken Salad Chick found that their no-show rates had dropped by more than 50% after using Workstream. As most individuals are on their phones anyway, there is more accountability on the candidates' part when they want to change or cancel their interview.
To sum it up: Expanding your business during a pandemic can lead to serious staffing problems if you fall short in your hiring efficiency. Fortunately, Chicken Salad Chick was able to overcome this ordeal by utilizing Workstream's automated hiring tools. Recruitment is made easier for managers who are now able to focus on the bigger picture - that is running the restaurant!
If you, too, are looking for ways to improve your hiring process, reach out to Workstream today! Our hiring specialists will share with you how we can best meet your hiring needs through a demo.