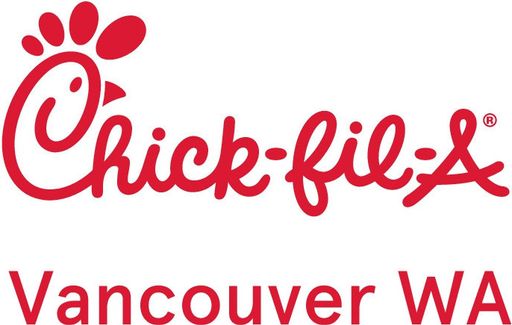 Chick-fil-A Careers
Chick-fil-A Careers and Jobs
Chick-fil-A Vancouver is a multi-unit organization (Chick-fil-A Cascade Park and Chick-fil-A Vancouver Mall Drive) owned and operated by John Dombroski. John desires to provide a place of restoration and renewal for our guests, and strives to nourish the whole person on both sides of the counter. His goal is to remind each person that they are valued, both in the restaurant and out. He facilitates a culture with a shared vision to be SW Washington's most caring company through our quality food, caring service, and community engagement. John and his wife, Aubrey, have six children and moved to Vancouver, WA in
...
Show full description
early 2016 in preparation to open the Cascade Park location. The Cascade Park location opened in September of 2016, and the Vancouver Mall Drive location opened in January of 2021.
Show less
Our team consists of hard-working individuals who care deeply for others and want to serve their community through hospitality, food safety, food quality, and speed. We are a tight-knit crew that often forms friendships beyond the shift. Though the work can be physically demanding, our energetic team keeps up the pace and works to build a culture that is welcoming and fun!
Chick-fil-A Vancouver offers several benefits for team members and leaders! Competitive wages, flexible scheduling, paid sick leave, and scholarship opportunities! For eligible team members, we offer 401K savings matching, medical/dental/vision insurance, and paid vacation. We strive to create a welcoming and open culture among our leaders - we encourage all team members to connect with their leaders if they have any questions, comments, or concerns. Each team member will be assigned a leader upon hire so they know who they can go to for anything they may need.
During your initial training period, you will be paired with a leader in our core positions to help you learn our procedures and processes, and answer any questions you may have. You then will have a few weeks to practice those positions and become more comfortable in them. We have you do additional online training through Chick-fil-A's training platform, Pathway. We then will pair you with a leader once again to learn our more advanced positions, to round out your training. After that, you are considered a full-fledged team member! After your initial training period, every team member has the opportunity to apply for extra training to become a Certified Team Member. As you complete the CTM process, you will receive pay increases. Beyond team member opportunities, we also offer leadership opportunities every few months for team members who are interested. We want to help grow a person both inside and outside of work, so we pair development materials such as books, TED talks, and podcasts with each level of leadership. We have 5 levels of leadership - Team Lead, Assistant Manager, Manager, Director, and Executive.