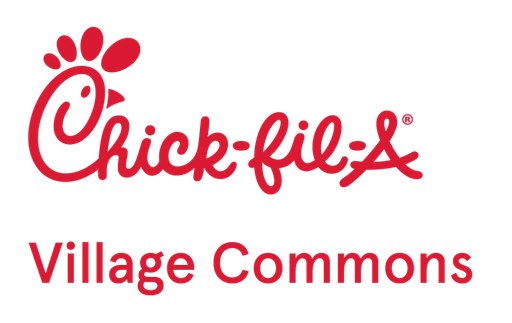 Chick-fil-A Careers
Chick-fil-A Careers and Jobs
Chick-fil-A Village Commons is a Chick-fil-A franchise owned and operated by David Kim. From simple beginnings in a small restaurant in Hapeville, Georgia, founded in 1946 by S. Truett Cathy, Chick-fil-A has grown into one of the largest privately owned restaurant chains in the nation and we at Village Commons are proud to be a part of that heritage. We strive to maintain an atmosphere of hospitality for all customers and to create a remarkable experience for all who visit our restaurant. Our Corporate Purpose as a company is "To glorify God by being a faithful steward of all
...
Show full description
that is entrusted to us. To have a positive influence on all who come in contact with Chick-fil-A" and our company shared vision is "To be the world's most caring company." It is our goal at Village Commons that both of these mentalities are exemplified in our work and our relationships with our guests and fellow Team Members.
Show less
At Chick-fil-A Village Commons, our team and leadership are friendly, supportive, and encouraging. We strive to not only provide our team members with a living wage, but to invest in their growth and development as an individual. We want our positions to be more than just a job, we want them to be an opportunity. In addition to working directly for an independent Operator, team members gain life experience that goes far beyond just serving a great product in a friendly environment. Chick-fil-A is a great opportunity for people of all ages and backgrounds, and no experience is necessary. The experiences we can provide you are an excellent stepping-stone to a successful future in the world of business.
- A fun work environment where you can positively influence others. - Flexible schedules which include being closed on Sundays. - Learn first-hand from an experienced Owner/Operator that cares about you personally and is actively involved in the community. - Leadership opportunities to gain real world management experience to help you reach your professional goals. - Competitive pay.
We strive to promote from within, preferring to develop the team that we have into stronger leaders and to fill management and leadership openings with members of team over bringing in outside talent. Individuals with interest and potential for a leadership role can advance within a restaurant with additional opportunities for growth and experiences through our Home Office. That said we are always looking for individuals with experience that can help to give our team a new perspective.