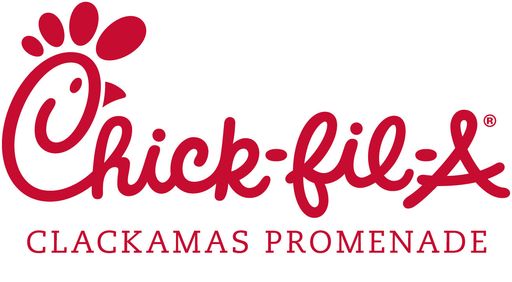 Chick-fil-A Careers
Chick-fil-A Careers and Jobs
A fast and friendly work environment aiming to serve the greater Clackamas community by giving our guests outstanding service, quality food, and a remarkable experience.
We pride ourselves on our team culture. We hold six core values at Chick-fil-A Clackamas, which spell the acronym "BASICS". These set the direction for all the decisions we make, from hiring to promoting and any systems or processes. Best Everyday: We bring our best to work and choose to be "all in" All Together: We are a team and choose to align on priorities to win together Stewardship: We take care of things entrusted to us with the goal to make them better Improving Always: Each day we work to become a little bit better employees and people Care for All: Everyone is important and deserving of kindness and we seek to give it Strengths: We are stronger when we function within the way we were made
Our Promise to you at Chick-fil-A Clackamas comes through our values in four specific areas: Healthy Lives, Care for All, Growing Leaders, and Creating Impact. Some benefits that are offered include the following: - Competitive Starting Wage - Tenure and Skills based Raises - Tuition and Student Loan Reimbursement - Paid Time Off (PTO) - 401k Match - Health Insurance - Cell Phone Allowance - & More!
We desire to intentionally help people grow into better employees and better people. We want to teach employees the necessary skills to be successful in life. We ultimately want to help employees grow into who they are created to be and to have confident, competent careers and lives. We do this through our skills training program as well as our leadership development program that we provide for those who's skills and desires meet our need for leadership in the restaurant.