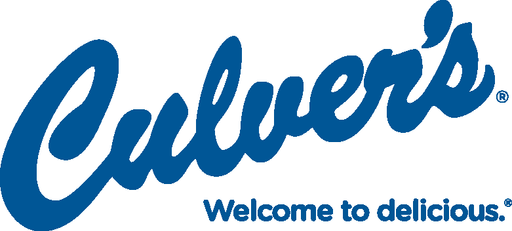 Culver's Careers
Culver's Careers and Jobs
In 1984, Craig and Lea Culver, along with Craig's parents George and Ruth, opened the very first Culver's in the family's beloved hometown of Sauk City, Wisconsin, and began serving ButterBurgers® and Frozen Custard. Craveable as our signature combination is, the Culver family knew right away that although the business is centered around the food, it is really about the people. While folks can vividly recall the first time they bit into a ButterBurger or tasted a scoop of rich, creamy Fresh Frozen Custard, it's our way of welcoming guests that truly makes Culver's delicious.
Culver's is a great place to feel like you're making a difference in someone's day. We have the opportunity to change a guests day for the better with a smile and a fresh meal! We genuinely care that every guest who chooses Culver's leaves happy. We also strive to make sure our team is just as happy! You will make life long friends and learn great lessons from working here at Culver's.
Great food, great culture, flexible scheduling, new friends, scholarship opportunities, health/vision/dental insurance available for full-time employees, paid time off for full time employees, team parties, competitions, awards, free and discounted food, and more!
Many Culver's team members begin as guests! We are a company that loves to promote within. Our best managers are the team members that grew along the way with us. While this does not mean we can not or will not hire outside talent, we do out best to provide a top-notch training program for our team members all the way through our general managers. That is just the Culver's way!