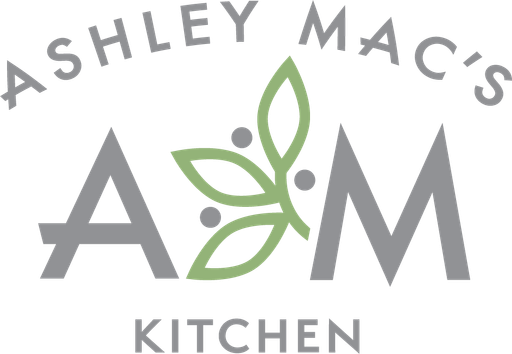 Ashley Mac's Careers
Ashley Mac's Careers and Jobs
Feeding the Moments that Matter with 5 cafe locations throughout the Birmingham area, plus a production kitchen and bakery! Ashley Mac's Kitchen serves sandwiches, salads and desserts in a fast casual environment. Ashley Mac's Market products provides entrees, sides, appetizers and soups for families on the go.
Working at Ashley Mac's is like being part of a big, warm, and vibrant family! Our team is comprised of passionate individuals who share a love for food, creativity, and creating delightful experiences for our customers. Here, every day presents an opportunity to grow, learn, and showcase your unique talents. We value teamwork, collaboration, and a positive atmosphere where everyone's voice is heard and appreciated. Our fast-paced environment keeps things exciting, and you'll always find a supportive network of coworkers ready to lend a helping hand. We believe in recognizing hard work, celebrating achievements, and fostering a culture of mutual respect. Plus, you'll have the pleasure of crafting scrumptious dishes that bring joy to people's lives. It's more than just a job; it's a chance to forge lasting connections with our customers and be a part of their cherished memories. At Ashley Mac's, we're not just about serving food; we're about serving smiles! If you're passionate, fun-loving, and eager to join a fantastic team, come join us on this flavor-filled journey!
At Ashley Mac's Kitchen, we take immense pride in ensuring our team members are well taken care of, both personally and professionally. As part of our commitment to fostering a positive work environment, we offer a range of perks and benefits that contribute to your overall well-being and job satisfaction. Here are some of the exciting perks and benefits you can enjoy as a part of the AMK family: Comprehensive Healthcare: We believe that your health is a top priority, which is why we offer health, vision, and dental insurance options, ensuring you and your family are covered. Tip Pool for Hourly Employees: We value the hard work and dedication of our hourly team members, which is why we have a fair and equitable tip pool system to boost your earning potential. Complimentary Meals & Paid Breaks: Enjoy the delicious flavors of Ashley Mac's Kitchen with a free meal per shift, giving you the chance to try every item on the menu or find your favorite while on the job. Employee Discounts: Indulge in our delectable menu at a special discounted rate, so you can enjoy our market and sweets even when you're not working. Work-Life Balance: We recognize the importance of time with your loved ones and personal pursuits. That's why we close all major holidays and have Sundays off, ensuring you have quality time to recharge and relax. No Late Nights: We believe in providing a healthy work-life balance for our team. Say goodbye to late nights, allowing you to have evenings for your personal activities and rest. Ongoing Training and Development: We are committed to your growth and success. As a member of our team, you'll have access to ongoing training and development opportunities to enhance your skills and knowledge. Supportive Team Environment: Join a warm and welcoming team that celebrates your achievements, encourages collaboration, and fosters a positive and supportive work culture. At Ashley Mac's Kitchen, we strive to create an inclusive and rewarding workplace where you can thrive both personally and professionally. If you're seeking a fulfilling career that values your well-being and offers exciting opportunities, we welcome you to consider joining our team.
At Ashley Mac's Kitchen, we take immense pride in our commitment to nurturing talent and fostering internal growth opportunities for our team members. We firmly believe in the power of investing in our employees' potential, which is why we love hiring from within. When you join our team, you'll discover a supportive and empowering environment that encourages continuous learning and personal development. As you familiarize yourself with our operations and embrace our company values, we envision you growing with us on an exciting career journey. As our business expands and reaches new heights, we eagerly aim to build a network of accomplished individuals who share our passion for the big picture. At Ashley Mac's, career growth isn't just a possibility; it's a core part of our vision for your success. We offer ample opportunities to sharpen your skills, take on new responsibilities, and contribute to the company's prosperity. With a collaborative and driven team by your side, you'll have the chance to make a meaningful impact and forge a rewarding career path. If you're ready to embark on an enriching and fulfilling career with a company that values your growth as much as you do, we welcome you to consider joining our Ashley Mac's family. Together, let's create a future of success and achievement.