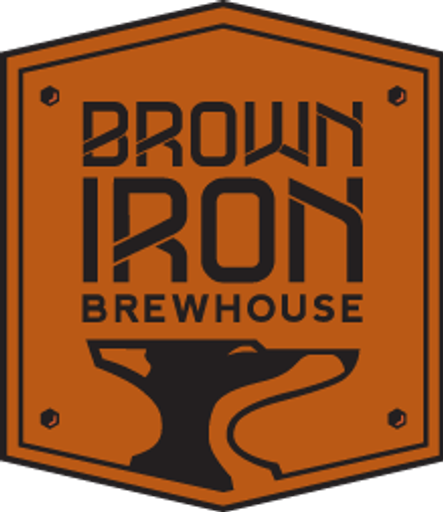 Brown Iron Brewhouse Careers
Brown Iron Brewhouse Careers and Jobs
Brown Iron Brewhouse is a community house where great American beer is celebrated with outstanding smokehouse cuisine Named "Best Beer Bar 2016, 2017, 2018, 2019 and 2020 in Michigan" by CraftBeer.com, Brown Iron is a beer-centric smokehouse. Put simply, we love great beer and we love great food! Styled after a modern twist on the large and open German beer halls, Brown Iron Brewhouse welcomes you to come sit among friends on our inviting community seating inside the beer hall or enjoy the fire pits or great Michigan weather in our large beer garden with tables straight from Germany! Brown Iron
...
Show full description
Beer We specialize in draft beer from American craft breweries. You can find a large selection of beers from Michigan and find drafts which you may not find anywhere else. Our taps rotate daily with a mixture of stouts, IPAs, porters, sours, ciders and meads. Brown Iron Brewhouse is not only a tap house but also brews in-house as well with a variety of beers on tap. Each small batch uses the finest ingredients to create the best craft beer possible. Smokehouse Cuisine We said we love great food and we mean eat! We specialize in fresh food made daily. Enjoy our pulled pork, brisket, "beer-can" chicken or bacon smoked fresh in our smoker each day. Enjoy a fabulous salad, ground brisket burger or house-made pretzels. We specialize in Gluten free so you can find something for a special diet. Our dressings and BBQ sauces are made from scratch here at Brown Iron too! Events Each week we host special tap showcase, beer education or beer and food pairings. Our staff is trained to help guide you through the extensive beer menu and can help pair food with your choice as well. We said we love great beer! Come give us a try! Read about us on CNBC and CraftBeer.com! An American Craft Brewhouse Discover Beer Here!
Show less
Brown Iron is a full service restuarant, specializing in fresh smokehouse bbq, and american craft beer. It is a unique and faced paced environment where you will learn a lot about the craft beer industy, and have the oportunity learn new skills and grow into differnet roles. We take pride in offering one of the largest slections of craft beer in the state, as well as our own house brewed beers, and strive to pass our knowledge onto our customers and help them discover new favorites! We love to host events here. In addition to hosting parites, we host monthly beer events at the brewhouse as well. Every month we host a ticketed beer pairing dinner where we pair different beers with a themed dinner menu. We also like to bring in different breweries to host tap showcase events.
All Brown Iron Employees Individual dental insurance coverage (after 3 months) 401k retirement program with 3.5% match of compensatotion with a 6% contribution (after 1 yr) Brewhouse discounts (includes food, beer and merchandise) Paid training Opportunity to purchase individual medical coverage Opportunity to purchase disability coverage Employee referral bonuses Kitchen 1 week paid vacation every 6 months 2 weeks per year (no carryover, no cash value, per manager approval) Individual health insurance coverage after 3 months Note: Must work 30 hours or more per week to qualify for benefits Wait staff/Bar tenders must be 21 or over and have a passion for craft beer. We believe our employees should be treated well and be rewarded for exceptional service. Back of house has an opportunity to work for a well respected and established chef. There is room for advancement.
There are always opportunites to learn more, move positions, and take on new responsiblity at Brown Iron. Your career is what you make it here! When positions open up, we always look to promote internaly before looking outside the company. The owners and managers look to give their staff every opportunity they can. In fact, one of our current managers started here as a busser when we first opened and has worked his way up!