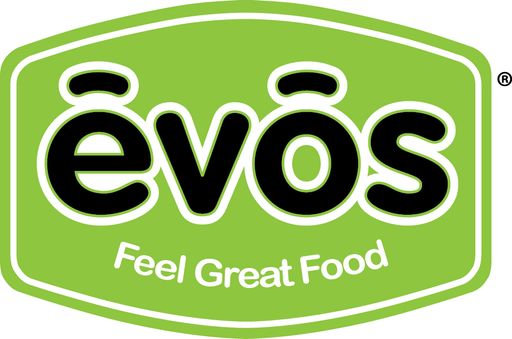 EVOS Feel Great Food Careers
EVOS Feel Great Food Careers and Jobs
EVOS is a restaurant brand that offers simple yet flavorful all-American favorites. Our food is healthier for people and the planet because it's made with fresh, natural and organic ingredients using Earth-friendly methods and materials. Because we believe food should leave people feeling satisfied and energized, we give our on-the-go guests healthier choices that are quick and tasty without the guilt.
EVOS attracts and is inspired by like-minded people that believe strongly in health and wellness for people and planet. We are all connected – so when we eat healthier, when we care about our community, and when we take care of our planet in the process, we all benefit. EVOS is not just our job, it's the way we live our lives. We want our staff and our guests to feel celebrated, proud and inspired, because they are the reason we exist. We are grateful for all of our EVOmaniacs – so we make it our mission to show our appreciation and gratitude each and every day! :-)
💚 Tips for EVOS great service $$ 💚 50-100% off EVOS menu items for staff :-) 💚 S.T.A.R. Player of the Month award $$ 💚 EVOS Bucks for going above and beyond $$ 💚 Team Member Referral Bonus $$ 💚 Flexible scheduling :-) 💚 New team member training, and continuous staff development :-) 💚 Great work atmosphere (store, people, music, breaks) :-) 💚 Advancement opportunities :-) 💚 Being part of a company with a greater cause :-)
At EVOS, we want you to Feel Great about yourself and the world around you. That is why EVOS is more than just a job – it is a food experience with a "greater good" conscience that nourishes the mind and heart, builds community and inspires positive change in ourselves and others. Whether for a year or a career, join the EVOlution!