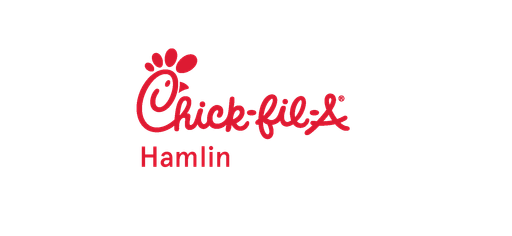 Chick-fil-A Careers
Chick-fil-A Careers and Jobs
Chick-fil-A, Inc. is a family owned and privately held restaurant company founded in 1967 by S. Truett Cathy. Devoted to serving the local communities in which its franchised restaurants operate, and known for its original chicken sandwich, Chick-fil-A serves freshly prepared food in more than 2,300 restaurants in 47 states and Washington, D.C.
Great friends, challenging work that makes you grow, and an extraordinary work environment! It really is "our pleasure"! They may only be two words, but "my pleasure" really does reflect the heart of everything Chick-fil-A Restaurant Team Members do. Ready for a career that's more than a job? Our Team Members are positive change agents! They change someone's day for the better every day. Our Restaurant's Mission is to provide an exceptional Guest experience that goes beyond a fast delicious meal, but is safe, clean, welcoming, and enhancing to the lives of our Guests and Team Members alike Our culture of care: We believe that a strong and caring culture is essential to our success and to offering fulfilling opportunities to our Team Members. Our Restaurant is committed to a workplace culture where everyone is treated with honor, dignity and respect. Community involvement and service to others are core to our mission.
Sundays OFF, Free Chick-fil-A food when you work and a caring work environment - what else could you ask for? It's an opportunity that is more than just a job. It's a stepping-stone to a successful future. Here are some of the great benefits of working at Chick-fil-A: - Flexible Hours - You probably have commitments to your family, friends, school or sports teams. We will try to arrange your work schedule around them. - Closed Sundays - All Chick-fil-A restaurants are closed on Sundays so you can have a day off to spend with family and friends. - Work Directly With A Chick-fil-A Operator - The Operator is an independent business person, responsible for the operation of the restaurant, who invests time in his or her Team Members, teaching them important business skills for the future. - Competitive Pay - Along with a competitive paycheck, you will work in a nurturing environment where you will learn valuable business and people skills. It's a Great Place to Work - At Chick-fil-A, our Operators consider their Team Members to be more than just employees, they are a highly valued part of each Chick-fil-A restaurant. Our high retention rate is proof that team members really enjoy working at Chick-fil-A.
We are built for growth, personnel development and getting better every day! Internal development programs and opportunities to grow professionally and learn work and life skills is an essential key to life and you will find that here in our business!