On March 11, 2020, the World Health Organization (WHO) classified the COVID-19 outbreak as a pandemic. The virus now affects hundreds of thousands of people on virtually every continent. With countries, states, and cities going into lockdown, markets and business are taking a major hit, causing concern particularly for small and medium-sized (SMB) owners everywhere.
"Small businesses are vital economic engines in every community and state, and they have helped make our economy the strongest in the world." - Jovita Carranza, SBA Administrator
In the United States alone, there are around 30 million small businesses, all of which are in danger of experiencing setbacks brought on by the coronavirus pandemic. To help those in this sector, hours after WHO's announcement, President Donald Trump declared that SMBs be provided an additional $50 billion in loans federally guaranteed by the Small Business Administration (SBA).
SBA Administrator Jovita Carranza shares, "Our Agency will work directly with state Governors to provide targeted, low-interest disaster recovery loans to small businesses that have been severely impacted by the situation." Once an impacted state or territory puts forward a request to the SBA and is approved, the agency will issue an Economic Injury Disaster Loan (EIDL) declaration.
SMBs and private, non-profit organizations in the region under this declaration will be able to avail of loans of up to $2 million, which can be used to help pay off accounts payable, payroll, sick leave for afflicted employees, alternative supply chain expenses, and other operating costs. To be eligible for a loan, you must first be unable to secure funding elsewhere. The business must also be "unable to meet its obligations and to pay its ordinary and necessary operating expenses." The interest rate for EIDL loans are fixed at 3.75% for SMBs and 2.75% for non-profits. Terms of payment can be extended to up to 30 years on a case-to-case basis, after the SBA reviews the borrower's ability to pay.
For more details, SMB owners may contact the SBA disaster assistance customer service center via these methods:
Call 1-800-659-2955 (TTY: 1-800-877-8339)
"This is not a financial crisis.This is just a temporary moment of time that we will overcome as a nation and as a world." - President Donald Trump
Best Alternative Loan Options
If your business is not eligible for the EIDL loan, or if your state or county has yet been approved for this funding, rest assured that there are other options available to you. Here's a round-up of other loan options and how they work:

BlueVine is good for borrowers with FICO scores as low as 530.
Who's eligible: Businesses that have been operational for 6 months, with a minimum annual revenue of $100,000.
Loan range: From $5,000 up to $5,000,000.
Get the personal touch with Noble Funding, as applications go directly through a loan specialist.
Who's eligible: Businesses that have credit scores of 550 to 800
Loan range: $50,000 to $2,000,000
Funding Circle offers up to 5-year loan terms, with a one-time origination fee.
Who's eligible: Businesses that have been operational for at least two years; no minimum annual revenue required.
Loan range: $25,000 to $500,000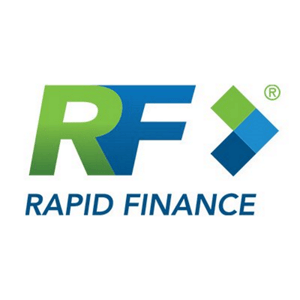 With Rapid Finance, you can avail of merchant cash advances of up to $250,000.
Who's eligible: Businesses that have been operational for at least 3-6 months
Loan range: $5,000 to $1,000,000
One alternative with no collateral required is OnDeck.
Who's eligible: Businesses in operation for at least a year, with minimum annual revenue of $100,000
Loan range: $5,000 to $500,000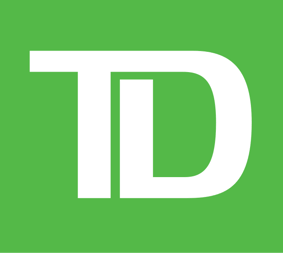 Avail of SBA 7(a) loans payable for up to 25 years, available for restaurant franchise owners with TD Bank.
Who's eligible: Any small business owner
Loan range: Up to $5,000,000
Kabbage offers ongoing lines of credit, of which you can use any increment.
Who's eligible: Businesses in operation for at least a year, with a minimum of $50,000 annual revenue
Loan range: Lines of credit up to $250,000
The effects of the coronavirus pandemic on the global community can be alarming, but with the right contingency planning, we can all survive the current financial slump. Workstream is here to help. Contact us: hello@workstream.us - we'd love to hear from you.
Part-time content marketing writer at Workstream, full-time mom and chef wannabe. Currently catching up on her reading and trying out new recipes in the kitchen.