Digitized Processes and Organized Hiring Tools
Today, MOOYAH is prioritizing a shift to proactive recruitment, to ensure that they will no longer lose talent to competitors. They are also hoping to reach their goal of fully staffed stores across America, for all of MOOYAH. To do so, they had to make changes to their hiring processes, with the help of Workstream.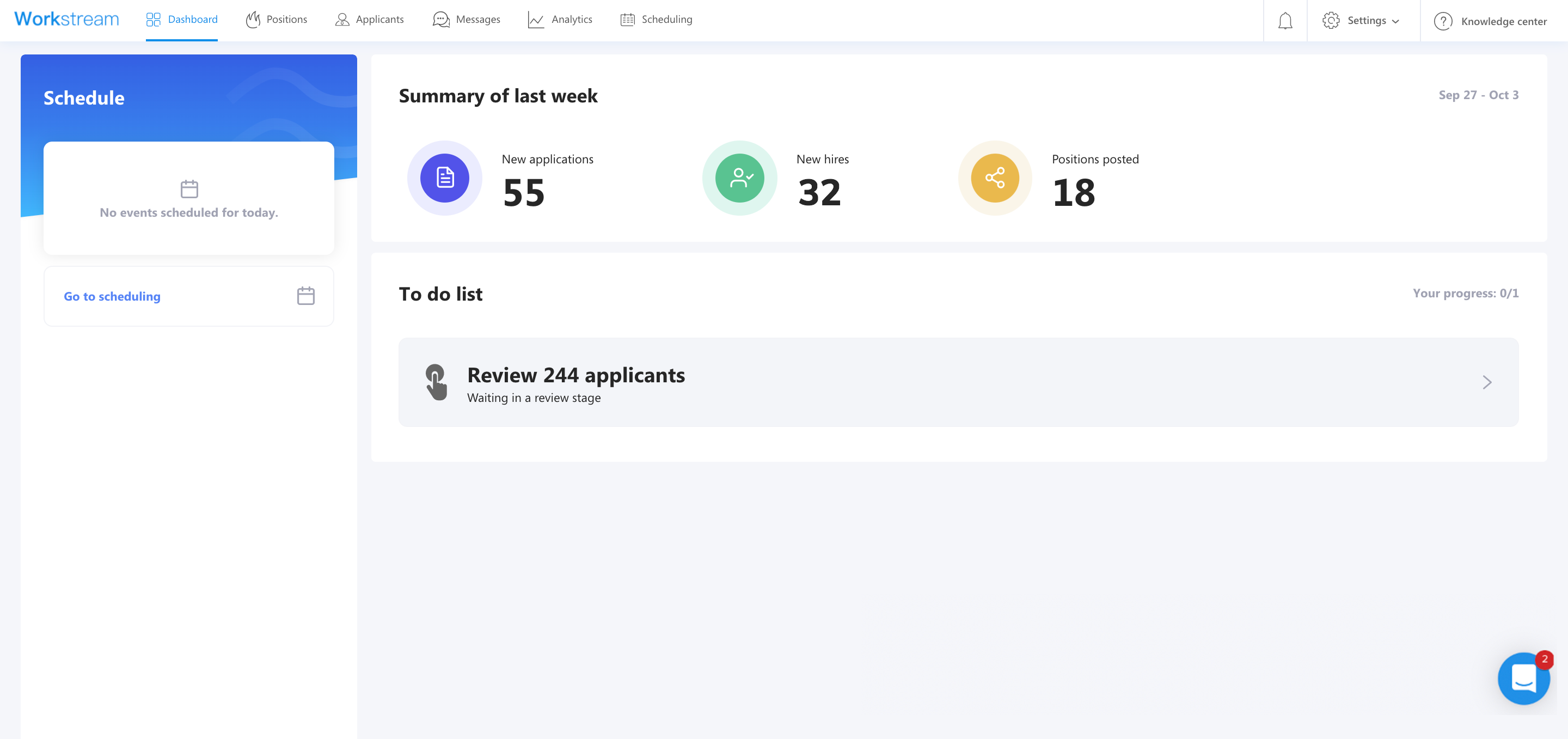 Automatic Scheduling
Through automated scheduling, hiring managers are now able to select the applicants they want to meet with and move them along the interview process efficiently. Hiring managers can also input their calendars, allowing candidates to choose their preferred time slots based on their availability. This reduces the back and forth between both parties, while also saving time for hiring managers, allowing them to focus on other more pressing tasks.
Furthermore, they are able to conduct interviews more efficiently and save them money, considering that they are going into the holiday months and will not be able to conduct full interviews.
Candidates are also sent reminders prior to their interview dates, and given the option to reschedule their interviews should something crop up at the last minute, effectively reducing the no-show rate.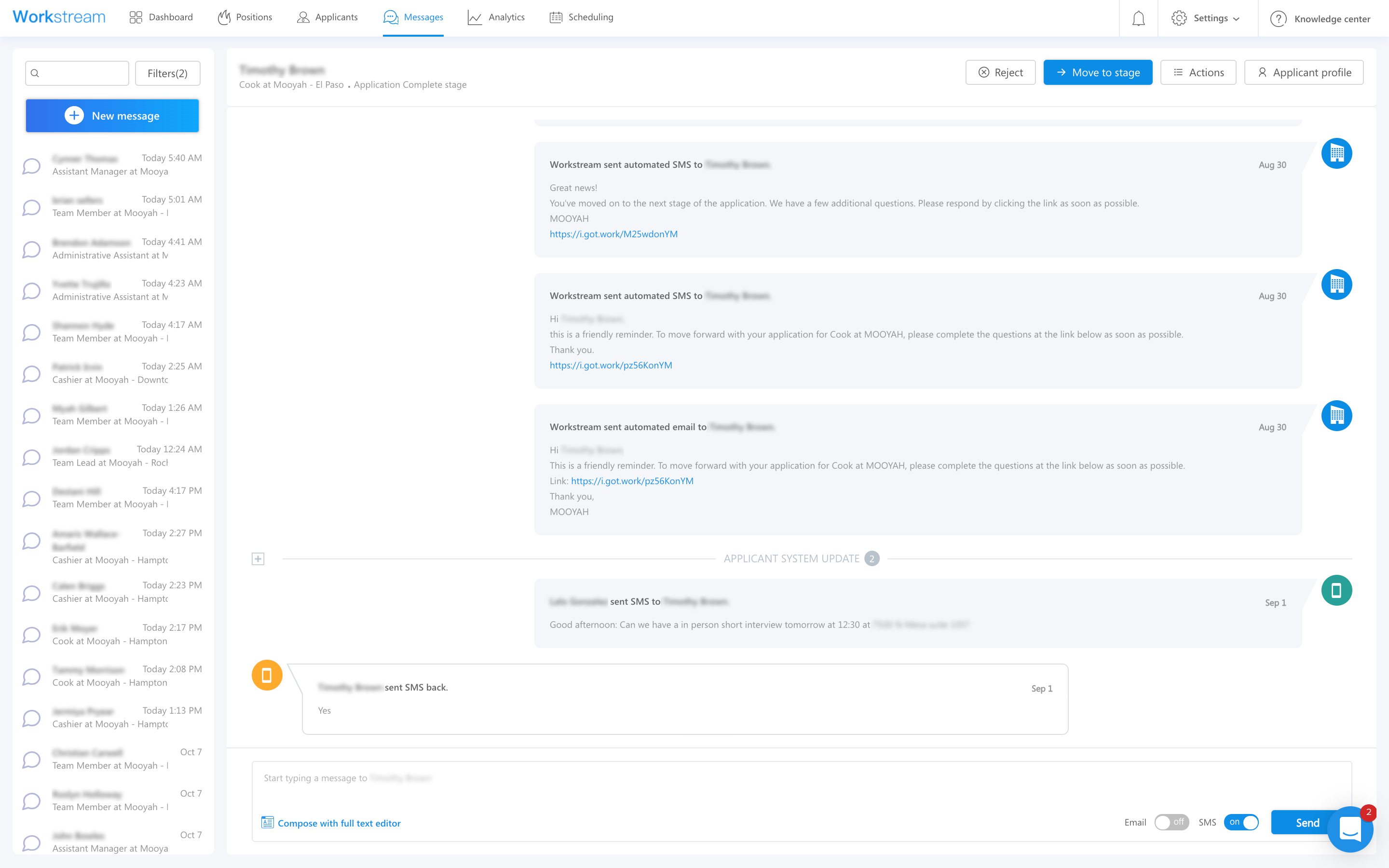 In addition, hiring managers are able to immediately reply to candidates via the mobile application, reducing the lag time in replies. This allows them to retain applicants by reducing the drop-off rate, and ensure speed in capturing high-quality applicants, especially since candidates are choosing companies who can get back to them in the shortest period of time.
Text-to-Apply
Working in conjunction with automatic scheduling is the text-to-apply feature, which allows candidates to apply for a job by scanning a QR code. By making it convenient for candidates to apply, MOOYAH is able to secure a greater number of applicants.
Job Board Integrations
With a consolidated dashboard on Workstream, hiring managers can post to multiple job boards easily. Information on all applicants is also received through a single dashboard, making it easy to track application statuses and move applicants along the interview process.
Pre-screening questions can also be incorporated within these job board postings, to ensure that candidates are in-line with the requirements (i.e. having certain certifications).
Not only does this save time in managing applicants, but MOOYAH is now able to have access to a larger pool of applicants.
Digital Onboarding
Instead of requiring candidates to fill in onboarding forms manually, the entire process is taken online. Hiring managers are able to use standard Workstream templates (W2, W4, I9, etc.) or upload their documents. Thereafter, electronic signatures can be collected and stored, and alerts will be triggered if any paperwork is incomplete.
Applicants can submit forms and access onboarding training can be online via their smartphone. The training can be in the form of videos, slides, and quizzes, which makes it interactive and convenient for new hires, especially with COVID-19 protocols in place. SMS reminders will also be sent to guarantee completion.