Predicting how restaurants will change.
After a certain world-changing event in 2001, the airline industry changed forever. One thing we remember are the temporary food and beverage kiosks in all the airports that were suddenly necessary when non-ticketed guests could no longer go past security. It took years to change the layout of airports to accommodate a new normal, and those kiosks were the transition stopgaps until the airport upgrades of today.
Similarly, COVID-19 is forcing both the physical establishment of restaurants and how they operate to change. What are the changes we expect to see a few years from now? Let's dust off the crystal ball and predict the future of restaurants.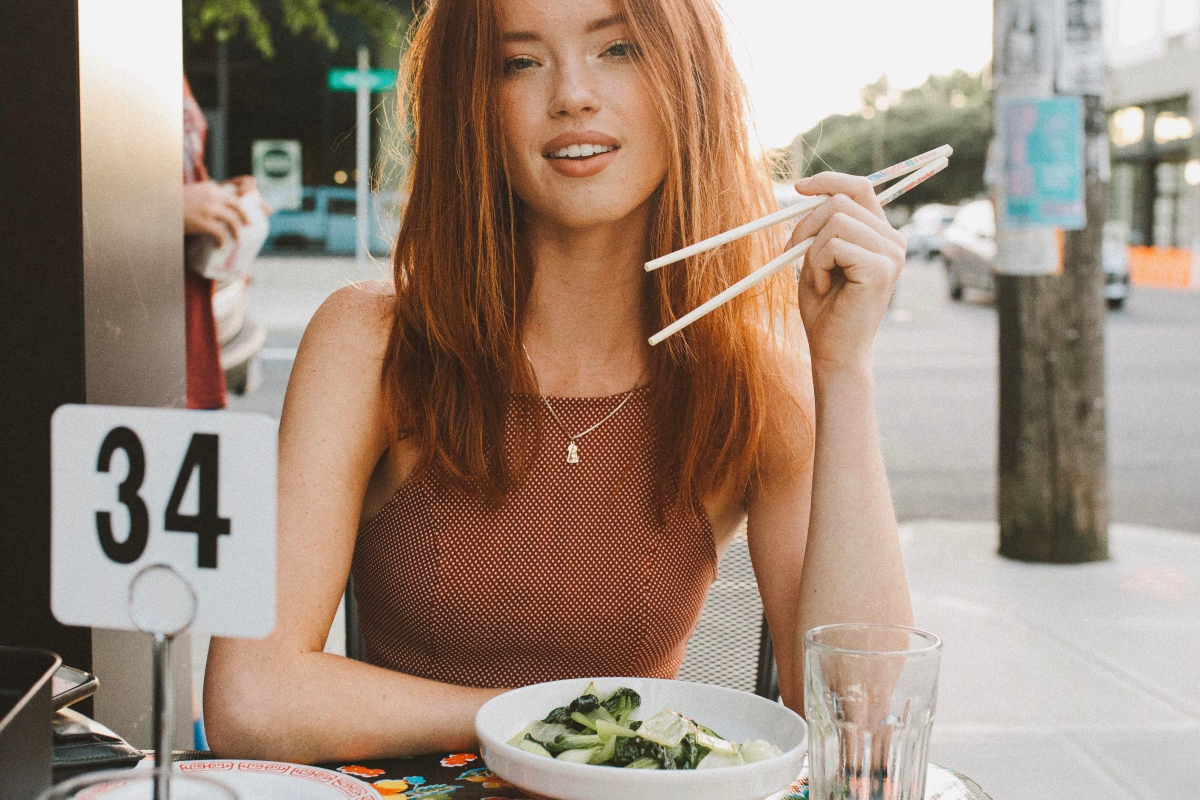 Physical menus disappearing - 99% chance
Restaurants won't be keen on disposable menus (cost, waste) or sanitizing them between uses. Expect QR codes that customers can scan with their phones and big, flat screen menus to be the new normal in most places.
Upgraded HVAC systems - 85% chance
While outdoor patios have been a stopgap measure for many locations during the past few months, not every restaurant has access to the extra space. We expect new constructions to add some more outdoor seating, but it's just not feasible for existing locations, especially ones that have to deal with harsh winters. Even in California, offering outdoor seating isn't easy, having to deal with the heat and bad air.
Instead, we expect to see a big uptick in locations upgrading their HVAC systems. Advanced ones that can literally pull and filter viruses out of the air or kill viruses with UV light are already selling quickly, despite high price tags of $10,000 to $50,000. Expect restaurants to use these fancy HVACs in their marketing as well, to entice the dubious population to come back and eat inside.
Ghost Kitchens - 70% chance
With people wary of indoor spaces, less income, and a new familiarity with eating in; we expect take out and delivery to be a big part of the dining experience for the next couple years at least. Savvy owners will go where the money is and double down on food-to-go, while cutting back on the overhead of dine-in spaces.
Hence ghost kitchens will be much more popular for both established franchises like Wingstop, as well as new business that only do take out and delivery. It's possible that food trucks will become even more popular than they already are, since this has been their purview all along. There will always be the need for traditional dine-in places, but we expect a big surge in ghost kitchens in the future.
Contactless everything - 60% chance
Menus are one thing, but what about payment systems? Door handles? Anything in the bathroom? Customers will want to touch as few things in public as possible (which is why these things are selling so well) and the more contactless options there are, the safer they will feel.
Will restaurants invest in such things? It's not as clear cut. As more science comes out about COVID-19, it seems surface transmission is very small; it's really just a respiratory virus. So, much like x-raying your shoes at the airport, going full contactless may turn out to be just a "show of safety" more than anything else. That being said, going contactless isn't just good for COVID-19; various other nasties like bacteria and E. coli and the flu can be stopped. So it's not a bad thing at all to go contactless. But we're not sure COVID-19 alone will be the trigger for mass adoption since it's expensive to do so.
Partitioned tables - 20% chance
A current stopgap measure some locations are taking is putting Plexiglas between tables and low booths. We don't expect these types of obvious barriers to exist in the future as they are unsightly and unconducive to the lively atmosphere of a restaurant.
Instead, we expect more elegant solutions to barriers and social distancing. More two-tops, less standing room by the bar (to discourage crowds), higher booth walls, and less seating in general. Many Korean restaurants already have private rooms for larger groups of people. It's possible that American restaurants will have private rooms for parties of 8 or more in the future.
Automated hiring solutions - 100% chance
How hiring is about to change.
The ongoing COVID-19 pandemic has fundamentally changed the job market for multiple generations of workers, both those with decades of experience under their belts and young adults just entering the workforce. Because of this, hiring managers now have a harder time than ever staffing: just because there are more to choose from, doesn't mean it's any easier. And some traditional ideas on hiring will be changed for the foreseeable future. Let's dive into just a few looming changes in hiring we see coming our way.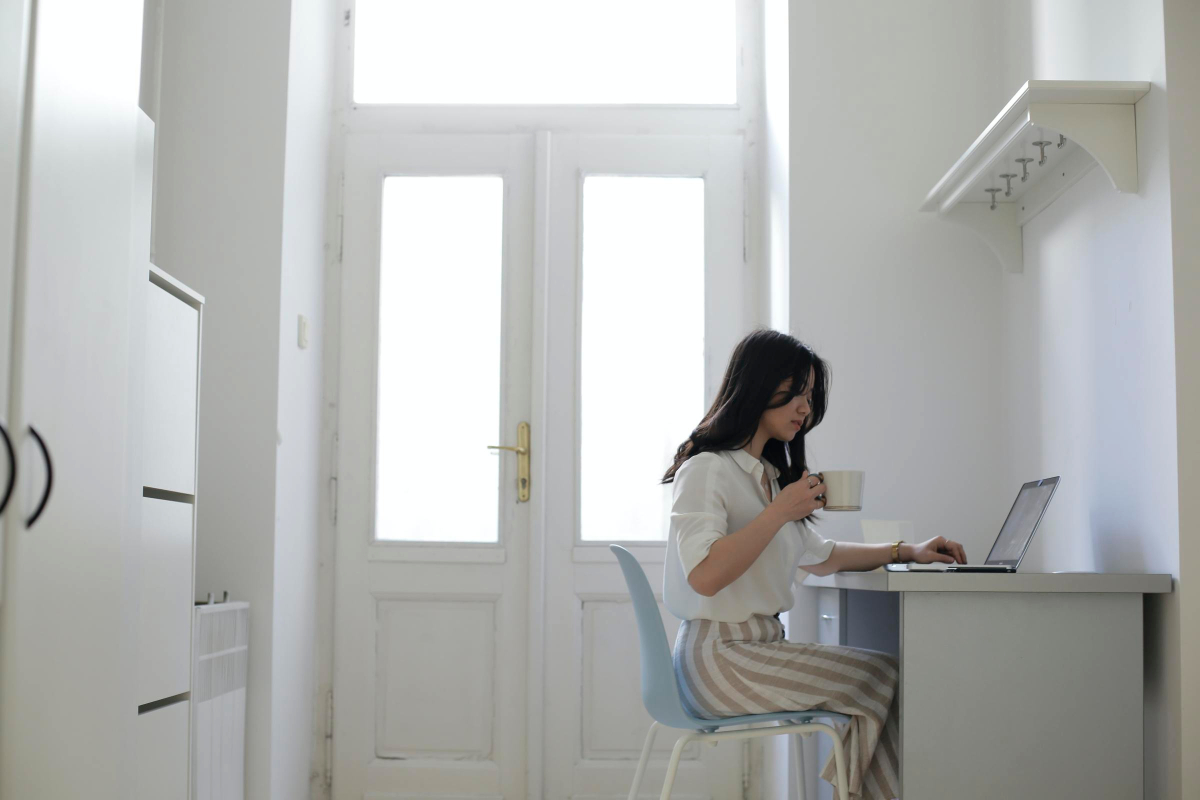 Hiring in big cities may get harder due to an exodus
"Big City Exodus" has been a hot topic lately. Wealthy people are getting out of dodge to their summer homes, or at least to less populated spaces. Millennials are leaving cities like Chicago for the suburbs. Right now, this is in large part due to the high cost of living and the lack of jobs. But when the pandemic ends and jobs rebound, will there be enough people to fill those opening in these newly emptied-out cities?
Bloomberg doesn't think it's a given that big cities will rebound (to be fair, it's an opinion piece). With more remote work than ever and an increasingly disillusioned generation of Millennials looking for cheaper housing, businesses based in cities like New York may have a severe shortage of candidates in the coming years. Some research shows that these exodus concerns are overblown, but the longer the pandemic continues, the harder it will be to hire quickly in big cities.
Hiring will be more about skills than experience
This won't be a blanket approach, but many businesses will use this opportunity in a unique job market to hire less expensive workers who may not have the years, but have the skill set that they want. A recent Gazette business panel discussed the benefits of this approach, not only to diversify their employees, but to give opportunities to young adults who spent quarantine shoring up their skills and are eager to work.
In fact, many Americans will have a COVID-19-sized gap in their resume, and savvy hiring managers will be able to get skilled workers on a discount as the job market recovers. It's also a way for smaller cities to fill open jobs, hiring recent grads with the right skill set instead of those with more experience.
Hiring managers will use job security as a selling point
A traumatized workforce has seen how quickly their jobs can be taken away from them. From layoffs to furloughs to re-opens & re-closings in the same month, it's never been more unnerving to be an hourly worker, or even a salaried employee, when it comes to job security.
Hiring managers can push this as part of their employer value proposition, building in language around job security into their job postings and their pitch to the candidate. This could be highlighting the essential nature of the job, or how low the layoff percentage was during the pandemic, or employee protections like paid sick leave and even pandemic insurance. A good hourly rate or salary is one thing, but now many employers will have another lever to pull when promoting a job opening at their company.
Hiring will get faster
This pandemic is giving businesses the perfect reason to invest into remote interviewing and onboarding, and many are opting to not do it piecemeal by just picking up video conferencing software, but instead streamlining their entire hiring process under one automated solution like Workstream.
We're seeing more adoption among the businesses that are currently hiring big during the past few months such as Quick Service Restaurants, and we are seeing the pace of hiring speed up due to this. And now that they know how fast they can hire, which provides an edge over their competition, this is a permanent change. In a few years, businesses with a backlogged recruitment process will end up chronically understaffed and under-skilled as they miss out on the best candidates.
Need help hiring the right people? Workstream can help. Our platform gets you 4x the number of qualified applicants and reduces your time-to-hire by 70%.
Robert Woo is a freelance content creator for various companies from startup to enterprise-level. When not writing SEO-friendly articles, he writes and performs comedy, plays guitar, and champions the Oxford comma.