502,000 restaurant jobs added in July.
According to the latest jobs report by the Bureau of Labor Statistics, the restaurant industry benefited from gaining over half a million jobs, of the 1.8 million total jobs recovered in July. It's a welcome sign-of-life for the industry, despite job growth being slower overall compare to previous months due to rolled-back openings in many cities and states. But the future of the recovery rests on a few frustratingly unclear items.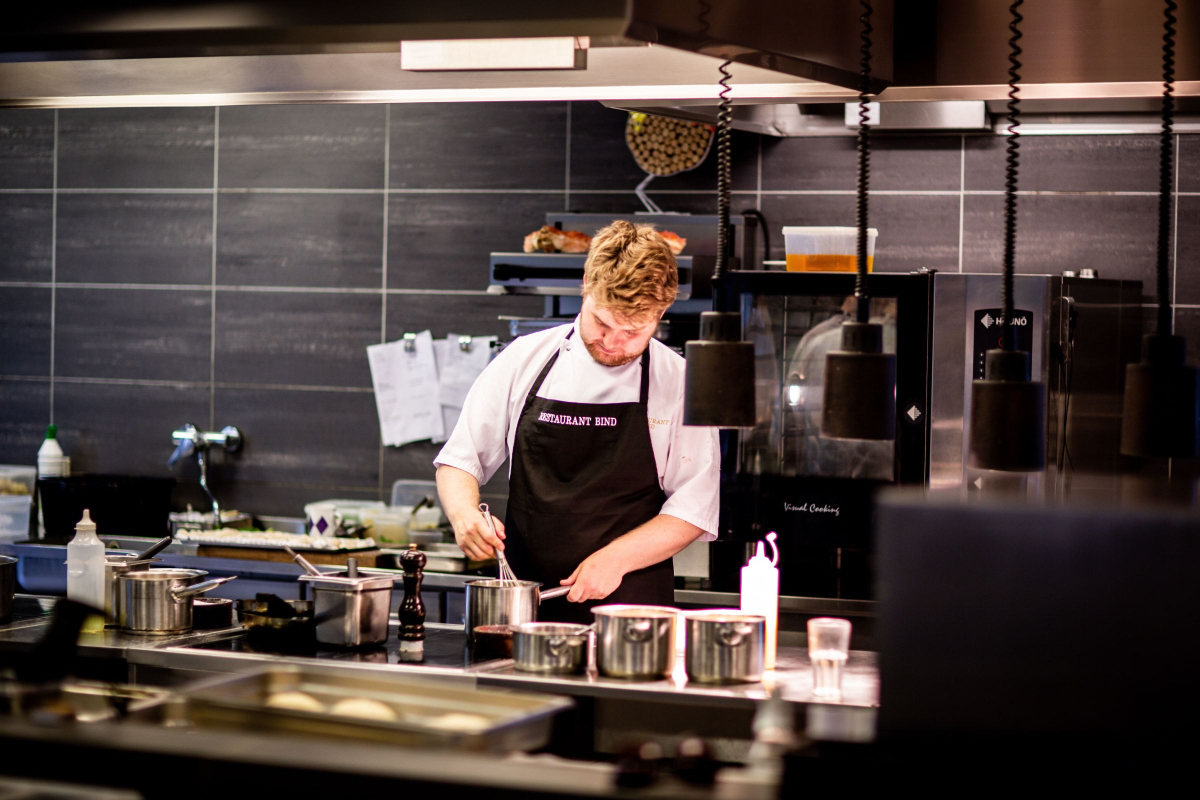 One, what financial support will Congress give to businesses and employees? While President Trump signed executive orders to potentially provide extra unemployment, there has been no movement on the proposed Heroes Act or the RESTAURANTS Act (The Real Economic Support That Acknowledges Unique Restaurant Assistance Needed to Survive; a fantastic backronym). Considering the PPP saved 2.3 million jobs, businesses are looking for another economic boost to stay in business and retain employees. The RESTAURANTS Act that calls for $120 billion in grants could be crucial to the survival of many independent locations.
Two, when will businesses have access to adequate COVID-19 testing? No country has a cure for the virus, yet many have reopened due to quick and plentiful testing. The US is unfortunately lagging far behind. Imagine, having a 30 minute wait for a table and using that time to take a COVID-19 test and getting back the results. It would be a game changer for restaurants and other businesses trying to fully reopen.
And three, when will the pandemic end? No guesses here.
July gave the restaurant industry some positive signs of recovery. Let's hope August is even better.
A restaurant by any other name...
Innovation and adaptation have always been the keys to the longevity of bars and restaurants, and now owners are getting creative with even the very definition of what a "restaurant" is. In Texas, for example, Gov. Greg Abbott aimed to shut down bars by targeting any location where alcohol sales exceeded 51% of total revenue. Unfortunately, this inadvertently forced many places to shut down even though, as steak houses or coffee shops that sell wine, they weren't actually bars. It's almost as if the food services industry is as nuanced and varied as they come.
Hence, many got creative. One owner "updated his sales numbers to include live music ticket sales from concerts," which brought his alcohol revenue down to 39% of total revenue. Others bar owners are scrambling to get their Food and Beverage Certificates to reclassify themselves as restaurants in order to stay open, even using future sales projections as evidence.
While these sorts of changes can be impossible for some stores, it shows that savvy bar and restaurant owners are pivoting to survive, and even thrive, during the pandemic. It's inspiring to witness, and could spark a massive revolution in how the industry operates in the future. Is it a bar? Is it a restaurant? Does it really matter as long as it's open?
Are delivery apps worth it? Many say no.
If you're an owner that has been muttering obscenities at Postmates or UberEats under your breath, you're not alone. The LAist has a good article on the frustratingly high commissions that restaurants are paying to be included in these delivery apps. How high? Some command as much as 30% commission fees. Are these apps adding chives to the meals or something??
It can often be a catch-22 with these apps: don't join and risk the app-loving public never finding your establishment, or use them and potentially have slim or even non-existent margins on deliveries. Many would even lose money on every delivery.
Many cities have started capping delivery app fees to 15%, which can help make it more feasible, but that still may not be low enough for some. And there is anecdotal evidence that these apps are charging more than 15% where they can get away with it. Do these apps cause more harm than good to independent restaurants? Let us know if you feel that way.
Pandemic-proofing your hiring process.
Everyday, we hear stories of business owners and hiring managers having to pivot away from how they used to hire for their companies due to the ongoing pandemic. Methodologies have changed including how they screen candidates and how they conduct interviews, all the way to the onboarding process of new hires.
It seems like the best practices of hiring during COVID-19 may be the best practices of hiring for the foreseeable future. Because of this, it's important to pandemic-proof your hiring process. Because, in a very tangible way, it's future-proofing your hiring process as well.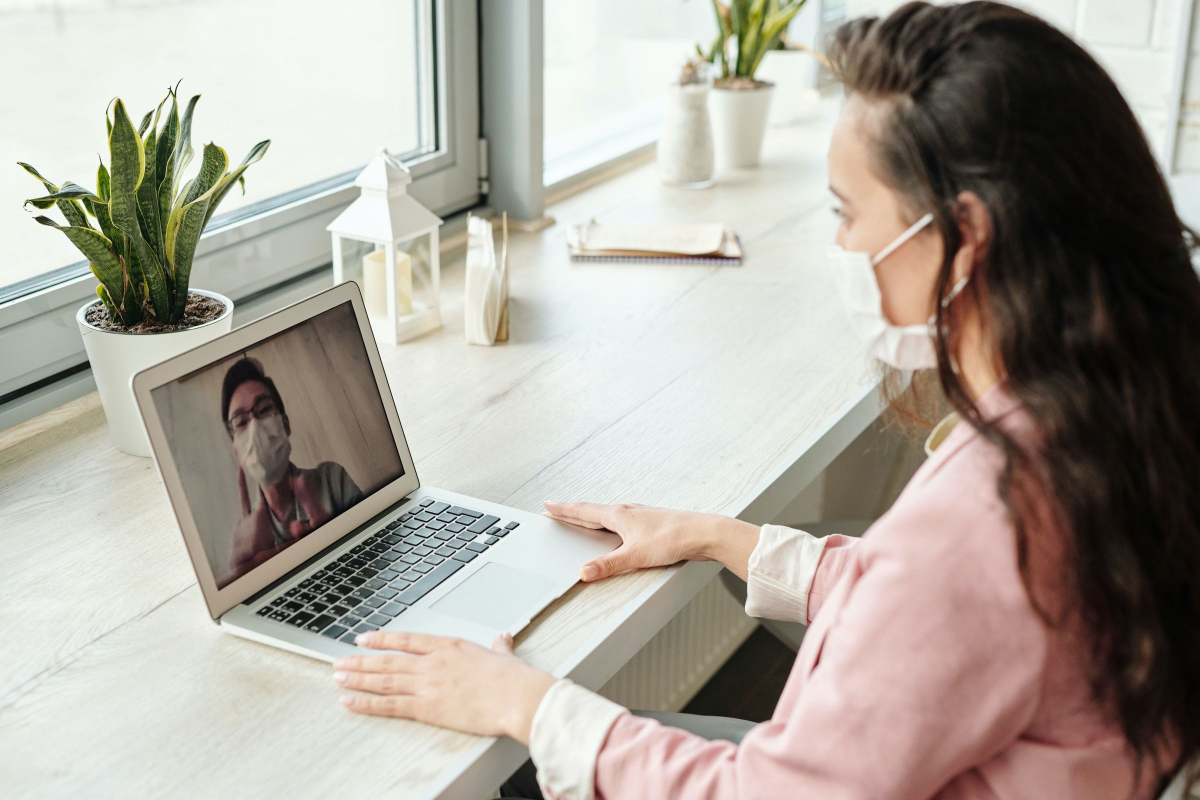 Keep it virtual
If the closing, re-opening, and re-closing of businesses have shown us anything, it's that no one can say when the rules of social distancing will truly be relaxed. Despite the potential vaccines on the horizon, studies show that they would have to be nearly 80% effective before we can start shaking hands without worry again. To put that in perspective, the flu vaccine ranges from 20% to 60% effective in any given season.
This is why companies need to fully embrace virtual interviews during their hiring process and invest in the software and hardware to facilitate this interaction. Like it or not (and many do indeed like it!), this is the way hiring interviews will have to be conducted. Having the ability to easily set up virtual meetings, with seamless integration of clear and lag-free audio & visual communication, and keeping track of the video footage will all be essential to the new way of hiring.
Screen faster, screen better
Unemployment will continue to be high in the US through the rest of this year, and probably into 2021. During times of recession and high unemployment, it can be incredibly difficult to manually sort through the amount of job applications that come in for any given posting. While having a slew of qualified candidates may seem like an ideal scenario, it can be a nightmare for hiring managers who have a constant need to fill positions, such as in the food service industry.
Again, the fire hose of job applicants won't calm down any time soon. It's more important than ever before to have an automated and intelligent screening process to immediately weeds out the bad candidates. Don't have a truck driving license when one is required? Can't work nights? Can't lift 50lbs? These types of criteria should be auto-filtered in order to save you the headache of sifting through them manually.
Hire too slow and the best candidates will get snatched up before you even get to them. While the applicant pool will be large for the foreseeable future, that doesn't mean true talent is unlimited.
Prepare for rapid turnover
A reality of the pandemic is that workers will get sick and will need to be quickly replaced as they recover and quarantine themselves. This means businesses should expect to have to hire extremely quickly, and also hire temporary workers. This is especially important for retail positions that can't be helped but come into contact with many customers.
Because of this, we anticipate that very efficient hiring flows will become standardized across most businesses. Sourcing, screening, assessing, interviewing, and onboarding will all have to be streamlined for maximum speed in order to cope with high turnover due to illness.
The more all this can be automated, the less business will suffer from lower productivity. Finding and training temp employees can be integrated into this process, with video lessons and automated paperwork. Having the flow already in place can help businesses keep running throughout the rest of the pandemic without a hitch.
Need help hiring the right people? Workstream can help. Our platform gets you 4x the number of qualified applicants and reduces your time-to-hire by 70%.
Robert Woo is a freelance content creator for various companies from startup to enterprise-level. When not writing SEO-friendly articles, he writes and performs comedy, plays guitar, and champions the Oxford comma.