Being only 24 years old, Steven Aragundi tends to get confused looks from customers when he introduces himself as the owner of his restaurant. Make no mistake, he has plenty of experience and leadership under his belt and makes it known. Both his parents immigrated from Ecuador in search for a better life full of opportunities for their children. Being born and raised in Miami, Steven knew all about the people, culture, and history of his town to flourish.
In high school, he was very active in school life becoming the captain of both the Swim Team and Water Polo Team. He also found time to take on various leadership positions in clubs such as the service organization Key Club, being President of the Chinese Club, and Co-Captain of the legal Mock Trial Team. Juggling all of this, he still managed to graduate at the top of his class with Sum Cum Laude honors.

Before going to university, he joined the Marine Corps Reserves in 2013 and joined 4th ANGLICO, the Marine Corps Reserve unit located in West Palm Beach, Florida. In university, he became President of the Public-Speaking Club named Toastmasters. He has held customer service positions both in The Walt Disney World Company and Four Seasons Hotels and Resorts.

This all prepared him to become a young business owner. With all this experience, Steven has gone on to launch The Dragon Chinese & Sushi Restaurant in Hialeah, Florida with three others. As the Chief Business Development Officer, Steven has guided his business to hitting major sales goals in just the first three months of operations. The business is on track to break even within the first six months, something that is rare in start-up businesses. Steven says, "While we continue to work hard to make sure we are successful, plans are already being developed for the opening of our second restaurant.
Q: What is the biggest challenge you have met in your career?

Steve: The greatest challenge I have experienced in my career is, unfortunately, letting employees go. I'm a very sympathetic person who enjoys getting to know my employees as I believe that encourages a good working relationship and allows for human connection. The hardest times I have faced is when I have to separate business from my personal feelings and do what's best for the company.

It's a difficult situation for me because I get to know my employees and what they have done in their life until that point. This becomes problematic when they are not producing the work results desired or have erred in other ways. As I'm sure other hiring managers feel the same, I wish all our hires could be rock stars or we could part on mutual terms. This is now always the case.

Q: How you would describe your company culture, and what are the superpowers of your team?

Steve: Our company culture is very easygoing! The ownership of the company ages ranges from 22-26 years old. Compared to other companies, this is rather youthful and leads to very relaxing company culture. We believe that as long as the job is getting done properly, there should be no reason our employees don't get to have fun. This in turns allows employees to correlate a feeling of "satisfaction" when it comes to work rather than a feeling of "dread."

The superpowers of our team is a consolidation of different work experiences. Our CEO is a Certified Public Accountant who has held many internships and jobs in the accounting and executive world. Our COO and CHRO are part owners of another small restaurant and bring in the experience of start-ups, the food industry, and various hiring strategies. I, myself, have held countless leadership positions as well as being well-versed in the service industry having worked for giants such as The Walt Disney World Company and Four Seasons Hotels and Resorts.
Q: What are some challenges or trends you see in hiring today?

Steve: Some of the challenges we see in hiring are less of an applicant pool due to the better economy. While this is great news, it does result in a smaller hiring pool and does not allow much wiggle room for hiring managers. On top of this, our restaurant is located in Hialeah which is typically not where the employees we seek are located. Running a Chinese/Sushi restaurant, the employees we seek are usually located in the more tourist-trafficked areas such as Miami Beach.

On top of this, the minimum wage is expected to continue increasing through 2023 which cuts in the margin of small businesses. A simple solution of raising menu prices isn't as feasible as it sounds nor is it fair to the average consumer. Particularly in the lower-income area that our restaurant is located in. This challenge is something our team sees us working on into the foreseeable future.

Q: Who inspires you and why?

Steve: The beauty of life inspires me. Life can be short, it can be long. It can be not so good, but can also be magnificent. That is the beauty of life and it inspires me to value every single moment of it. So I strive to become the best person I can be, both in my professional and personal life. I work hard every single moment I can to ensure I leave something beautiful behind in this world. As cliche as it may sound, it's what made me who I am today.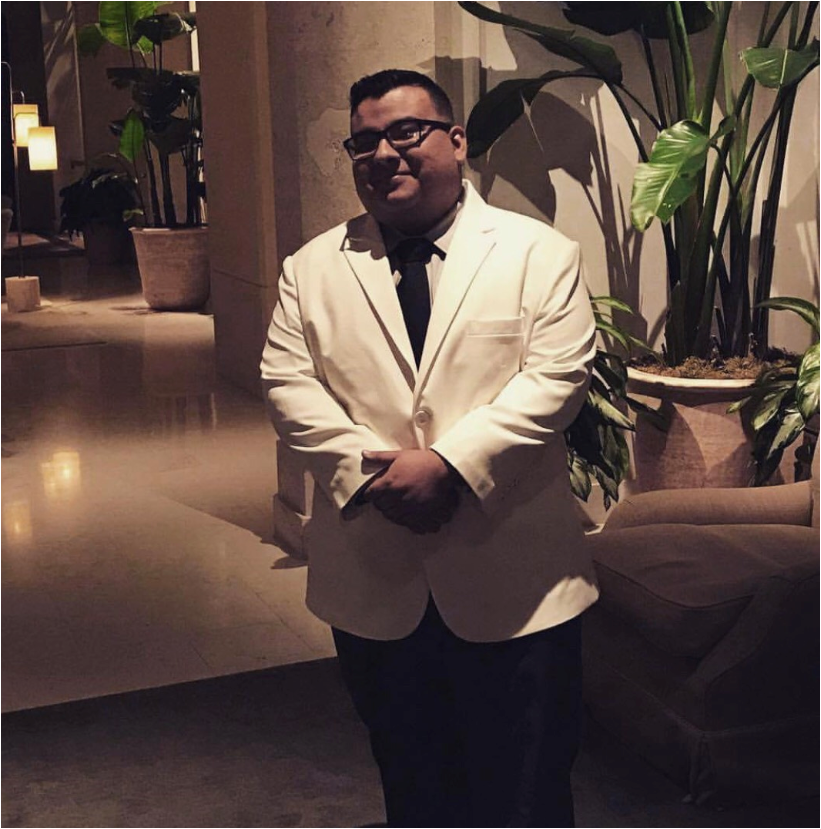 Q: How would you describe your leadership style?

Steve: My leadership style is very situational. I believe that training for employees needs to be top-notched in order to produce someone who can be independent and reach conclusions on their own. Once that independent employee is molded, I am very hands-off and encourage them to take charge. This leads to a more-empowered human being who is able to gain experience in order to become not only a great employee but a great manager in the future.

However, this ideal employee is not always molded so easily. Thus, I believe on a more hands-on guided experience for those employees who are not quite there. The intention is to allow them a guided experience throughout their time with us until they become comfortable enough to become that independent employee.

I also believe in being fair but firm. Mistakes are made by everyone, regardless of role, because we are human beings. However, once corrected I expect my employees, colleagues, and myself not to commit the same error again.

Q: Have you ever had an hourly job? If yes, please share with us your experience.
Steve: I've had a few hourly jobs before, both in hospitality giants Walt Disney World and in Four Seasons. I was able to take on Front Desk and Concierge roles in both companies that are well-known for the customer service. One is about creating magic and the other about creating memories.

I learned a great deal about the hospitality industry from both these companies. That is what they are all about, the guest. One of my managers once told me: "They might forget exactly what you said. They might forget exactly what you did. But they will NEVER forget how you made them feel." This has shaped my vision for what I want my company to be and what I strive to provide. The best service imaginable.
Workstream is a hiring platform that helps employers get 4x the number of qualified applicants. The world's most trusted brands use Workstream to optimize job board postings, automate screening and interview scheduling, communicate via text message, and streamline the onboarding/training process. See what all the buzz is about by scheduling a demo or email us hello@workstream.is!