Since the first case of coronavirus, or COVID-19, was confirmed in the US on January 15th, the number of cases has climbed into the thousands, spanning 49 states. The virus has spread virtually unchecked over the last few weeks, leading several states to declare emergency procedures. The Centers for Disease Control and Prevention (CDC) has recommended to forego gatherings of 50 people or more over the next two months.
California, Ohio, Illinois, Massachusetts and Washington are closing dine-in eating, leaving restaurants with only one option: delivery. Here's a rundown of the best food delivery partners to help you get more restaurant customers and scale your delivery options.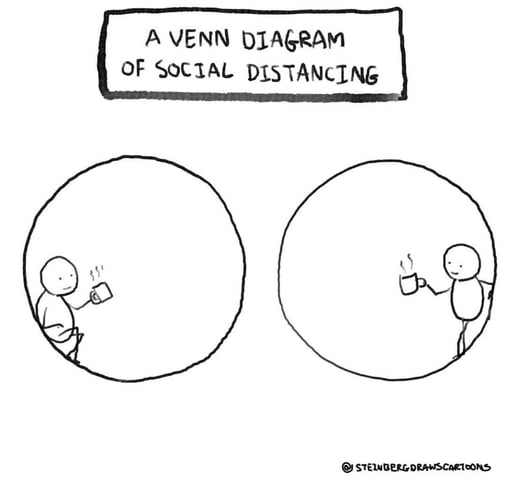 DoorDash
DoorDash offers delivery from over 300,000 restaurants in the U.S. and Canada.
For consumers: There are several deals to choose from: free delivery on orders over $10, free delivery on your first order from select restaurants, and more. In light of the coronavirus outbreak, DoorDash is now offering no-contact deliveries as well. Customers just need to make a request via their app, and the delivery crew will place food in a safe place and send a notification via SMS when ready.
For restaurants: If you'd like to partner with DoorDash and leverage their wide network of over 4,000 cities served, simply send them a few details online or speak with one of their DoorDash Experts. They don't openly disclose their rates, but some sources cite it as close to 20%. There's select POS integrations with apps such as Square and Chowly, so that restaurants can quickly receive customer orders.
Grubhub
Grubhub is another great alternative for food delivery from your favorite nationwide chains. Las Vegas, Denver, Orange County, and Boston are just some of the areas they cover.
For consumers: They offer in-app perks, as well as 10% cashback and free delivery when you sign up for Grubhub+. They also have the Grubhub Community Relief Fund, where they'll match any change you wish to donate; proceeds will go to drivers and establishments most impacted. No-contact delivery is now available as well, whether you transact on their website or via the app.
For restaurants: You can sign up to be a partner through their online form. One great point to note is that during this critical time, Grubhub has committed to deferring their commission (ranging from 10-30% depending on transaction type) for independent restaurants, thus helping them free up cash for other operating expenses.

DeliverThat
Corporate catering and grocery deliveries are made easier with DeliverThat - a service that now services over 40 metropolitan locations such as Chicago, Houston, Miami, Seattle, and more.
For consumers: DeliverThat is known as a leading logistics firm for restaurant catering delivery. Instead of charging a percentage of each order, they charge a flat fee, making them a lower-cost catering delivery option. Aside from restaurant catering, they have also partnered with grocery chains both regionally and nationwide.
For restaurants: Like other delivery services, you can partner with DeliverThat by filling out an online form. DeliverThat stands by the quality of their service, stating that their drivers are trained in specific brand standards, ensuring that each can stand by the establishment they represent as they make deliveries.
Postmates
Postmates is another delivery option for restaurants, groceries, and liquor, covering areas like San Francisco, Sacramento, Nashville, and New York City, among others.
For consumers: Postmates has jumped on the no-contact bandwagon, offering a safer alternative for customers to receive their deliveries. You can also avail of the free 7-day trial to Postmates Unlimited for free delivery, giveaways, and other perks. Gift cards are available, too.
For restaurants: Merchants looking to work with this service can set up an account and join over 75,000 existing partners. Fees can range from 15-30%, with POS integration via Square for customer orders.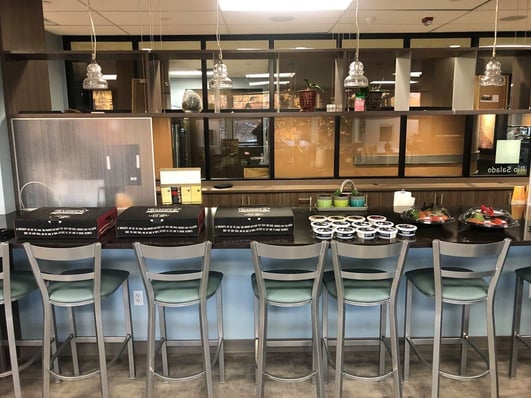 Dlivrd
Another alternative for catering delivery is Dlivrd, which covers areas such as New York, Kansas, Minneapolis, Texas, and Pennsylvania.
For consumers: Catering deliveries via this service can be pre-scheduled for utmost convenience. Dlivrd has partnered with ezCater, which touts itself as the top marketplace for corporate catering, giving customers access to over 70,000 establishments and caterers across the US.
For restaurants: Dlivrd gives your restaurant the chance to be discovered by a broader group of consumers via the ezCater platform. Their app allows live delivery tracking, with a notification and picture of the set-up once completed. Get in touch with them online to learn more.
Orange Crate
OrangeCrate delivers from over 2,000 establishments in cities throughout Alabama, Alaska, Illinois, Kentucky, Michigan, and more.
For consumers: You can conveniently order online or by phone, and avail of different coupons to get discounts from your favorite local restaurants. Catering meal services are also available.
For restaurants: You can sign up online and pick out your preferred pricing structure and method of receiving orders. There are even options to have OrangeCrate create a website for you if you don't already have one, or include your establishment in their Restaurant Review & Loyalty Program.
Texas ToGo
Locally owned and operated, Texas ToGo offers their services in areas such as Texas and New Mexico.
For consumers: Aside from food, Texas ToGo also offers deliveries of groceries and laundry/dry cleaning in select cities. Create an account to start racking up Delivery Points, which can be exchanged for online credit or even free gadgets. You can also include instructions for no-contact delivery upon checkout.
For restaurants: Texas ToGo has partnered with delivery.com, meaning you'll have access to their platform that's complete with business analytics and all-in-one ordering tool. Sign up online to join thousands of other partner establishments.
Other delivery options include: Uber Eats, Waitr, Favor, EatStreet, Olo.
With the switch in gears towards food delivery, the demand for competent delivery drivers has increased. Let Workstream support your ever-changing business needs with our customizable services; schedule a chat with us today.
Workstream is a hiring platform that helps employers get 4x the number of qualified applicants. The world's most trusted brands use Workstream to optimize job board postings, automate screening and interview scheduling, communicate via text message, and streamline the onboarding/training process. See what all the buzz is about by scheduling a demo or email us hello@workstream.is!