No one can deny the immense scale at which the coronavirus has impacted businesses worldwide. In the US alone, more than 3.28 million Americans have filed for unemployment benefits, with many seeing their savings entirely wiped out over the past few months.
As consumers become increasingly wary, the restaurant industry has not been spared from the ill-effects of the pandemic. Over 110,000 restaurants are predicted to permanently close, with 30,000 already shut down for good since March 31st. Additionally, full-service restaurants, which were hit the hardest, saw a decrease in order by 71% in the same month. Even though many have resumed operations, albeit, with limited capacity, their transactions are still down by as much as 42%.
Interestingly enough, a particular segment of the restaurant industry has been thriving despite the pandemic - quick-service restaurants (QSRs). They are the only ones to move into positive sales territory since the world was engulfed by the crisis.
How exactly have QSRs been able to flourish even in such turbulent times? Let's dig deeper.
Hiring Trends in the QSR Industry
Despite the increasing unemployment rates across the nation, QSRs are bucking the trend and are continuously staffing up as on-premise dining continues to resume. Moreover, with some expanding their drive-thru outlets to meet increasing demand, more personnel are required to man their additional drive-thru booths. The industry is not only thriving, but it is also generating jobs for people in this unprecedented time.
According to DailyPay, the QSR industry saw a 28% increase in hiring from May 11 to June 14 alone. To draw a clearer picture, employment in the sector rose by 1.4 million in the month of May, making up half of the increase in US employment. It is clear that the QSR industry is still growing despite the setbacks from the pandemic.
As we gradually move back to pre-crisis conditions, the need to hire more people promptly will be vital in keeping your restaurant running. At Workstream, we've helped over 5000 hiring managers rehire during this reopening phase. Drop us a message here to find out how you can optimize your hiring, so you can focus on growing your business.
Changing Consumer Taste and Preferences
The pandemic has caused the public to be more cautious of where they spend their time outside, in a bid to prevent getting infected by the coronavirus. Even restaurants continue to reopen, it might take a while for in-restaurant dining to reach pre-pandemic levels. As such, it is likely that the majority of the public will still prefer purchasing foods that are quickly prepared for takeout than to eat in a fine dining restaurant, for example. The coronavirus has brought upon us a new normal, and getting our food fast, is one of them.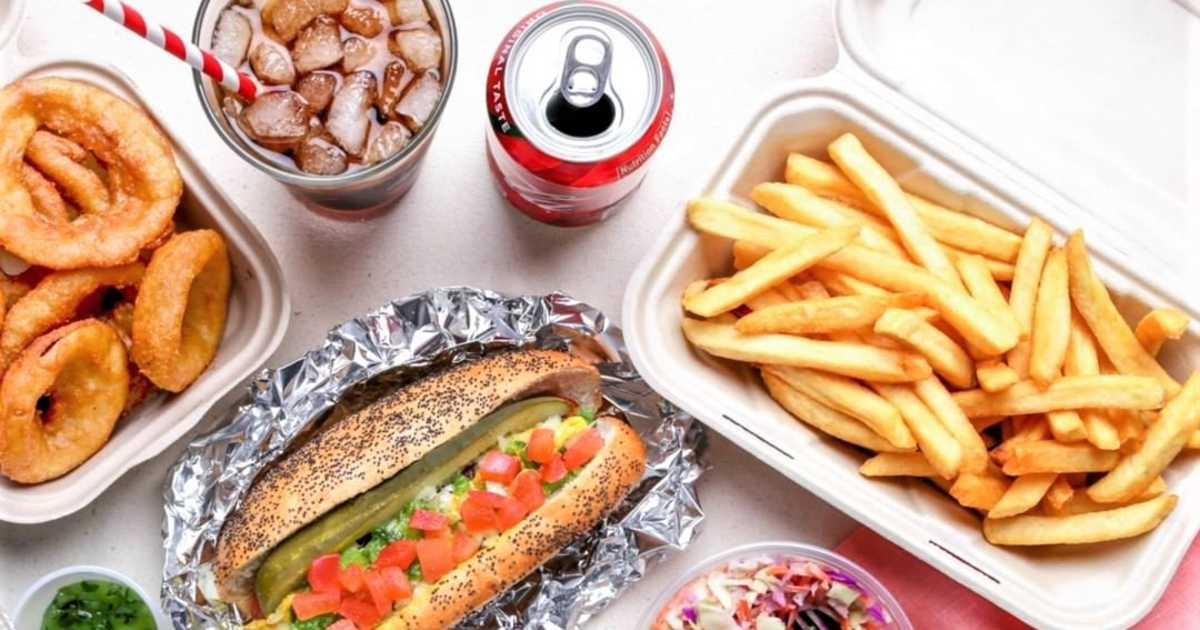 Moreover, as the pandemic casts a shadow on any hopeful plans for 2020, consumers turn towards comfort food to uplift their spirits. Many now prefer foods that can provide a nostalgic appeal. And how can QSRs help them achieve such sentiment? Well, by serving the crowd's favorites, of course!
That is exactly what local restaurants in the major cities had done and their business was able to thrive despite the pandemic, even with the new dine-in regulations. In turn, their takeout services escalated massively since that's the only alternative way their customers could satisfy their cravings. In fact, the earnings from their takeout services were able to offset the loss they had incurred from the lack of dine-in customers. For Comal Next Door, a burrito shop located in Berkeley, their business was flourishing so well during the pandemic that they were able to open a new section location in Oakland.
It is, however, important to note that comfort foods are unique to your community. So, remember to use a data-driven approach in deciding what your consumers' favorites are before pushing them out during such a crisis!
The Rise of Drive-Thrus
The ability of QSRs to thrive despite the pandemic is also attributed to their symbolic drive-thrus. Since contactless services are encouraged to prevent mass infections of the coronavirus, the use of drive-thrus is as timely as ever. According to a report by the NPD Group, drive-thru visits have increased by 26% in April, May, and June quarter and made up 42% of all restaurant visits in the US.
McDonald's themselves reported that 90% of their US sales were from their drive-thru lanes and their outlets which included a drive-thru tend to pick up faster than others. Of course, they are not the only ones benefiting from this feature - fast-food chains Chipotle and Taco Bell have also seen a surge in customers served through their drive-thru lanes. Aside from the fact that it attracts customers during this pandemic, drive-thrus are also ideal growth targets since it operates from a small area, resulting in possibly lower overheads.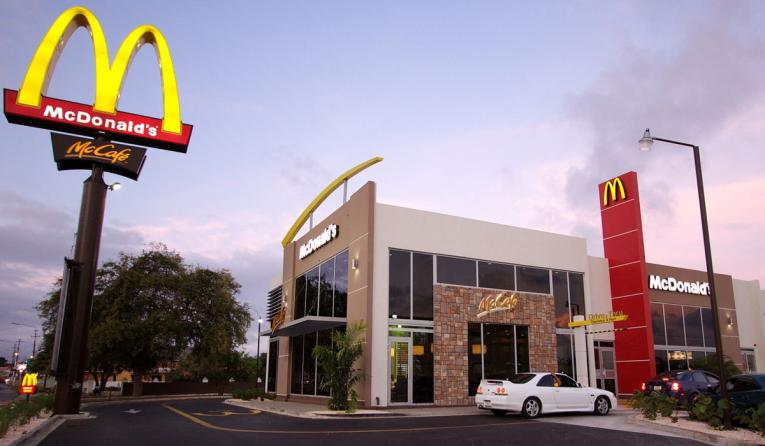 One thing's for sure, drive-thrus are a good way to expand your QSR in times of a pandemic. After all, what better way is there to get your food than in the comfort of your car?
Ease of Online Ordering
The coronavirus has brought about a new normal for us as we see the implementation of working-from-home arrangements and social distancing measures, among others. Fortunately, with the proliferation of technology, this transition to the new normal was a breeze for most.
With the limitations that come with dining-in and the extra precautionary measures consumers are taking, digital orders are bound to increase, and understandably so. Chipotle saw their digital sales growing 216% year-over-year while Yum!'s (owner of Taco Bell, Pizza Hut, and KFC) increased from $1 billion to $3.5 billion from the same quarter in 2019.
With a limited dine-in capacity, many consumers have been deterred by the possibility of long wait-times at their favorite restaurants. So, why not just order-in instead of going through the hassle of getting dressed, only to be disappointed by the lack of seats? Additionally, ordering online reduces the risk of being exposed to the coronavirus, which makes it a no-brainer for most. The pandemic has also galvanized QSR owners into expanding their digital platform or partnering up with third-party delivery services to reduce contact between their staff and the public.
With their increased online presence tied in with the new normal, it is no wonder why QSRs have been able to keep their business afloat amidst the ongoing pandemic. So, if you have not built your online platform yet, you're really missing out.
The "New Normal"
Now that we've gone through (most of) the factors which contributed to the QSRs' success during the pandemic, it is time we discuss the 'new normal' and how we should adapt ourselves to it for the next few months. To keep up with other QSRs in the industry, consider incorporating all of the above into your operations. Additionally, here are a couple of pointers you might want to take note of during this tumultuous climate:
Change in Schedules
The implementation of work-from-home arrangements means that morning commute will dramatically decrease, resulting in much fewer breakfast orders during the peak morning periods. Thus, consider making different arrangements to your staff's shifts to accommodate the 'new' peak periods or even temporarily halting your breakfast options to simplify operations. Starbucks, for instance, moved its employees' shifts towards the new peak hours after observing more customers coming in at later timings.
Priority on Hygiene and Safety of Food Preparation
Unsurprisingly, consumers' emphasis on food hygiene and safety has risen in light of the coronavirus pandemic. Gone were the days where reviews involved only food quality and customer service. You can expect to see increased scrutiny on your QSR's operations, e.g. how hygiene is maintained on the premises. To gain the trust of your consumers, consider being transparent with your food preparations, and sanitize your restaurants right. Additionally, ensure that your employees are aware of your restaurants' protocol and guidelines.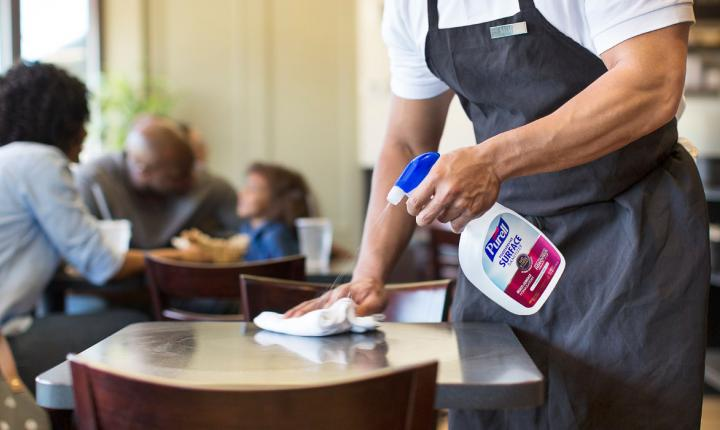 History has shown that the restaurant industry will be revived no matter the circumstance. The QSR industry, in particular, can thrive even amidst the pandemic as their products are versatile enough to adapt to unprecedented situations. If you are a QSR franchise owner, take the current conditions to your advantage and consider expansion opportunities we have suggested above to get ahead of your competitors.
Want to stay updated? For the latest news on the QSR industry, subscribe to our blog.
Zakiyah is a freelance content writer. She's a lifelong learner, looking for opportunities to expand her horizons whenever she can. She loves traveling, playing volleyball and reading up on general developments in the industry.