Compared with other sectors, the hospitality industry has typically been slow to adopt new technology. However, recent years have seen restaurant managers and owners embrace digital transformation at an increased pace.
Restaurants who
have
embraced modern tools have been able to modernize operations, manage teams, introduce
different approaches to scheduling
and ultimately offer a better customer experience.
If you're managing a restaurant using traditional methods, the following guide can help you out. We will discuss updated technology that can facilitate the growth of your business.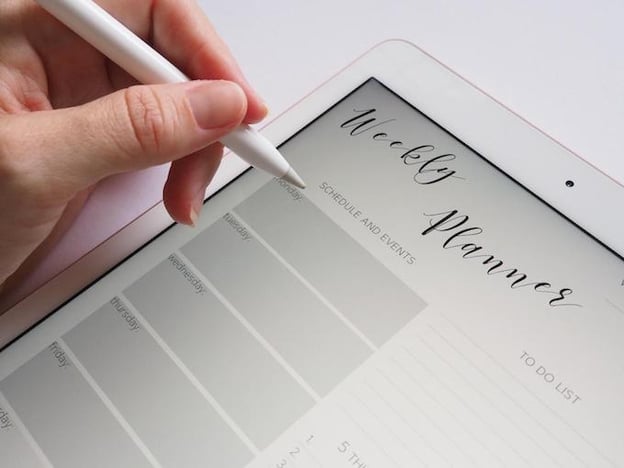 Source: Pexels
Digital scheduling and employee management software
Integrating new technology into your restaurant management model can help divert your focus to growing your business. The technology eliminates tedious, time-consuming jobs by automating procedures. Essentially, research shows that 51% of restaurant operators deem staffing to be the most challenging aspect of the job, whereas 35% believe training is the most difficult.
If you're running a restaurant, you can leverage several digital tools to streamline employee management processes. Digital tools help with numerous tasks, such as recruiting new members, assigning shifts, dealing with last-minute shift changes and tracking time spent on shifts. With various platforms and tools, you can automate all these functions and create optimized schedules in just a few minutes.
Using these tools, you can instantly create schedules and create rosters. You can also easily keep track of employee attendance time, including the precise hours they worked. This process can help you make an accurate and automated payroll to benefit you and your teams.
The digital tools can also help you navigate the wage and hour compliances. The various platforms offer simplified limitations and automation features to certify that your teams do not work for more than the regulated amount of time. You can also get your teams to download the application on their devices. This way, teams can interact and inform each other about shift swaps or any other change in scheduling.
Ghost kitchens and online ordering applications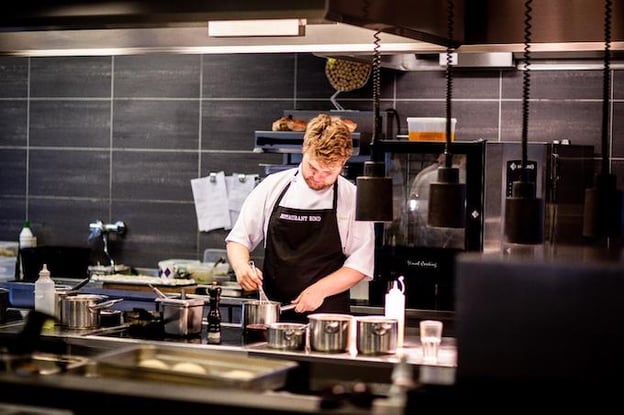 Source: Pexels
Embracing technology helps you optimize your business processes, and it assists with improving the entire business model. For example, a popular solution provided by technology for restaurants was the creation of ghost kitchens.
Ghost kitchens are online-exclusive restaurants that only offer takeaway and delivery orders. Ghost kitchens allow restaurant managers to cut costs, expand their customer base, and create a sustainable, eco-friendly business model. If you invest in a ghost kitchen, the only physical investment is the cost of the kitchen space. However, you can use commercial kitchens, without seating areas, to provide a delivery or takeout-only service.
You can also cut costs by sharing the space and ingredients with other ghost kitchens. Lower expenses provide the leeway to expand the menu and give customers more culinary options.
Additionally, ghost kitchens will increase your customer base through partnering with delivery services and reaching out to a broader range of customers residing in different regions.
Implementing this process allows restaurant managers to create an eco-friendly model. By sharing ingredients and space, you can prevent food waste and conserve energy.
Moreover, ghost kitchens are easy to create. You can simply build an online ordering application or partner with a delivery service. Then, develop a website and market the restaurant on social platforms if you have the budget.
Kitchen display systems
Behind the scenes, restaurant operations can be chaotic. Embracing technology can introduce some organization to your kitchen processes. One way to do that is to add a KDS, or a Kitchen Display System. This technology makes it easier to manage meal coursing and pacing, which benefits customers and servers alike.
With a KDS, your kitchen staff can certify that the food is served fresh at the right temperature. This is because the software allows you to manage the range and cook time of all customer orders. The digital boards also help your staff review recipes on a monitor and check orders as they come. The board is also linked to your POS system, thereby integrating automation in the order placement process.
Inventory management software
You can add an automated and updated inventory management system as another way to cut costs and save ingredients. This system helps you keep track of your stock in real-time. You can also check the number of ingredients that go to waste and modify your menu or recipes accordingly.
Moreover, you can leverage AI to make food trend predictions and automate your invoicing process with this system. By doing this, you can automate your inventory, predict the required quantities and schedule orders accordingly. This system can save time and costs and introduce sustainability to your operational model.
QR codes for menu access, ordering and payments
Restaurants can leverage QR codes to promote their services to customers while abiding by social distancing requirements.
The customer can use their phone's camera to scan the QR codes for easy access to menus, order placement pages and payment methods. They can check menus on their personal devices, make payments with bank applications and place orders conveniently.
The most beneficial aspect of QR codes is that they present a no-touch approach, allowing restaurants to offer a safe and hassle-free way for customers to place an order.
Wrapping up
Modern technology can stabilize the tedious restaurant management processes and help you direct your focus to grow and expand your business. You can embrace modern tech to easily manage your teams, cut costs in different areas, create an eco-friendly business model and provide your customers with maximum convenience. This is the only way to ensure continued growth for your business.