Known for their insanely fast deliveries, Jimmy John's has come a long way from its humble beginnings in 1983. The founder's love for Chicago street food materialized into a physical sandwich shop, which once stood as a two-car garage. With rigorous hard work and a systemic process, Jimmy John's managed to flourish into the sandwich chain that it is today. Currently, the quick-service restaurant (QSR) has over 2,800 outlets in the US and is widely known for the fresh ingredients used in its sandwiches.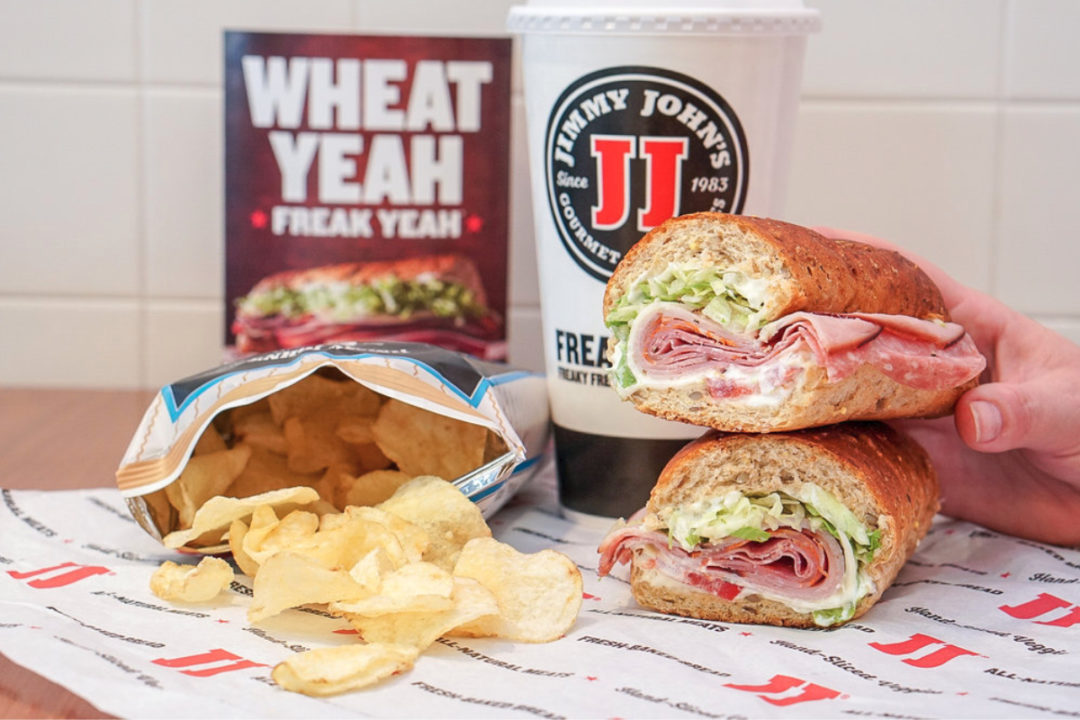 With Jimmy John's, it is not only their delivery that is expeditious. Their online site is also proven to be one of the fastest among QSRs. Despite its reputation, Jimmy John's was not spared from the trials and tribulations caused by the pandemic last year. Read on to uncover how they overcame the hurdle and still stay true to their famed branding of being freaky fast!
Campaigns Around "Freaky Fast" Slogan
When Jimmy John's came up with their "Freaky Fresh! Freaky Fast!" tagline, they were not playing around. The sandwich chain is dedicated to giving their customers the freshest sandwiches in the shortest time possible. It is even rumored that it may take longer for you to make the order online than for it to arrive at your doorstep. Impressive, isn't it?
By leveraging mass media, Jimmy John's came up with a few campaigns to show the country how they could pull off their freaky fast deliveries. And in the most creative ways possible.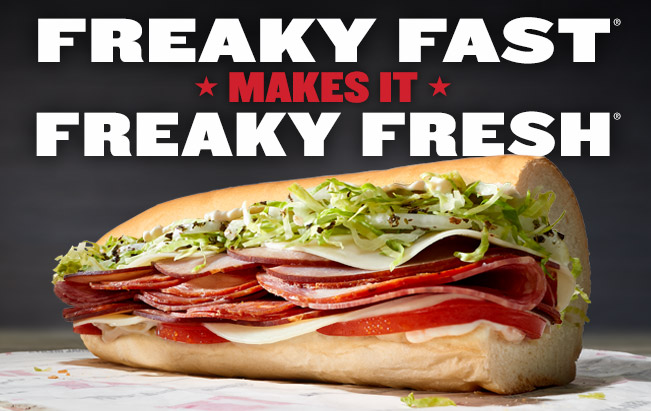 Freak Yeah Campaign
In 2018, Jimmy John's organized a national television campaign advertising their 'freaky' employees preparing the perfect sandwich alongside their new menu items. Why are they described as freaky? Because only freaks will be as obsessed as they are with making the freshest sandwich at the fastest speed. Believing that their employees are their most valuable assets, Jimmy John's chose to focus on them for this campaign. And understandably so - their staff are well-trained so that they can make a sandwich, customized or not, in 30 seconds or less. After all, that is the only way customers are able to get their orders freaky fast.
Through the different advertisements, viewers get a comedic peek into some of the most important processes that come into making a Jimmy John's sandwich. John Shea, Jimmy John's Chief Marketing Officer, hopes that by launching this campaign nationwide, their brand will leave a significant impression on areas where the brand is less-known.
Sandwich Delivery Zones
Another campaign that highlights their freaky fast delivery was the unveiling of the brand's sandwich delivery zones. This was launched a month after the sandwich chain vowed to "never use third-party delivery" services as these companies usually do not meet the delivery standards in which Jimmy John's has set for themselves.
To ensure customers get their fresh orders promptly, the zone only covers areas that are within 5 minutes away from the store. While this also means that people who fall outside this zone are not eligible for deliveries, it ensures that those who are served, get a better sandwich. The advertisements, called "Hard Stop" and "Drawing the Line", each showcased imaginative ways in which deliverers are restricted within the delivery zones.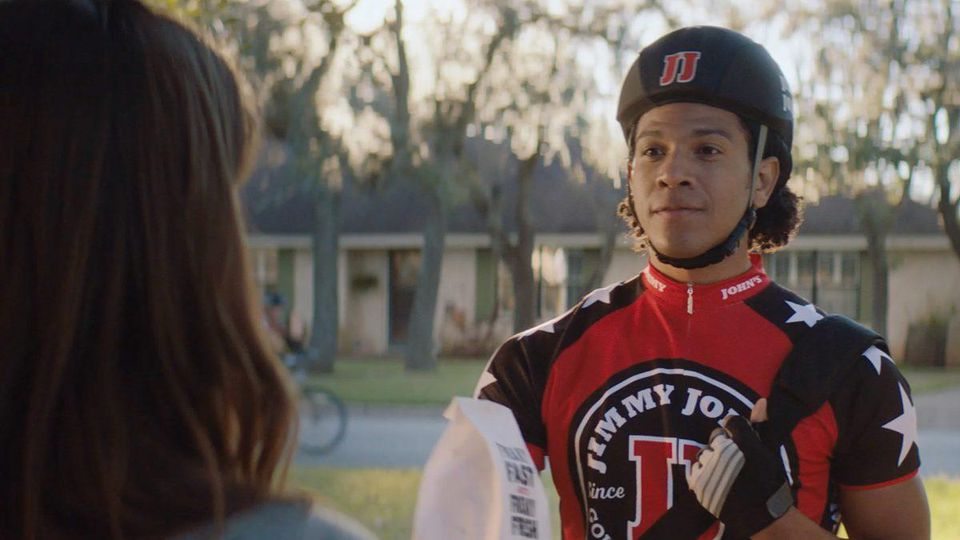 Nevertheless, the sandwich chain made sure to not leave out fans who stay outside the zone. In August 2019, they announced a contest where the winner gets a house located within the radius so they can get some of that freaky fast sandwich deliveries. One thing's for sure - Jimmy John's is indeed freaky dedicated!
Adapting to the COVID-19 Pandemic
Partnering with DoorDash
The QSR industry saw a drastic rise in the number of home deliveries as families and individuals became increasingly wary of stepping outside their homes during the pandemic. While many QSRs were grappling with the lack of dine-in customers, Jimmy John's was unintentionally well prepared given that they had their very own fleet of delivery drivers. In fact, Jimmy John's employs about 45,000 delivery drivers at its 2,800+ locations which definitely helped their sales during the pandemic.
Despite previously announcing that they would never employ a third-party delivery service, Jimmy John's did eventually partner up with DoorDash to utilize the latter's self-delivery product. However, this only means that Jimmy John's will be using DoorDash's platform to receive orders. This increases their visibility to consumers since they are now tapping into a new market of users. As for the fulfillment of orders, the sandwich chain will still be using their own delivery fleet to ensure their reputable standards are not affected.
Expansion of Product Offerings
Needless to say, the demand for grocery items rose as people started panic-buying and stocking up to prepare for the worst. While this may seem morbid, it creates an opportunity for restaurants to offer items that are running out of stock in grocery stores. According to a study by Datassential, 72% of consumers are likely to purchase bread or bakery items from restaurants during the COVID-19 pandemic.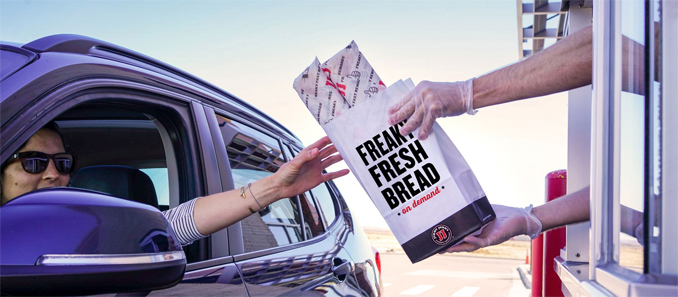 And this was what Jimmy John's did. The brand introduced Freaky Fresh Bread on Demand where consumers can purchase their freshly baked french loaves for delivery or pick-up, which includes curbside and drive-thru. By doing so, they are ensuring that safe distancing measures are kept in place while responding to their consumers' changing needs.
Hiring the Right Employees
With a reputation such as Jimmy John's, it is no doubt that the employees working in the restaurant play a huge role in bringing the brand to where it is today. Rigorous training is provided to ensure that the staff is able to prepare a sandwich at its finest quality and within the acceptable time frame. Notably, delivery drivers must also possess the right attitude so that the end-to-end food service provided by Jimmy John's is impeccable. It is fair to say that having good employees can make or break your company and the importance of hiring the right individuals can never be emphasized any further.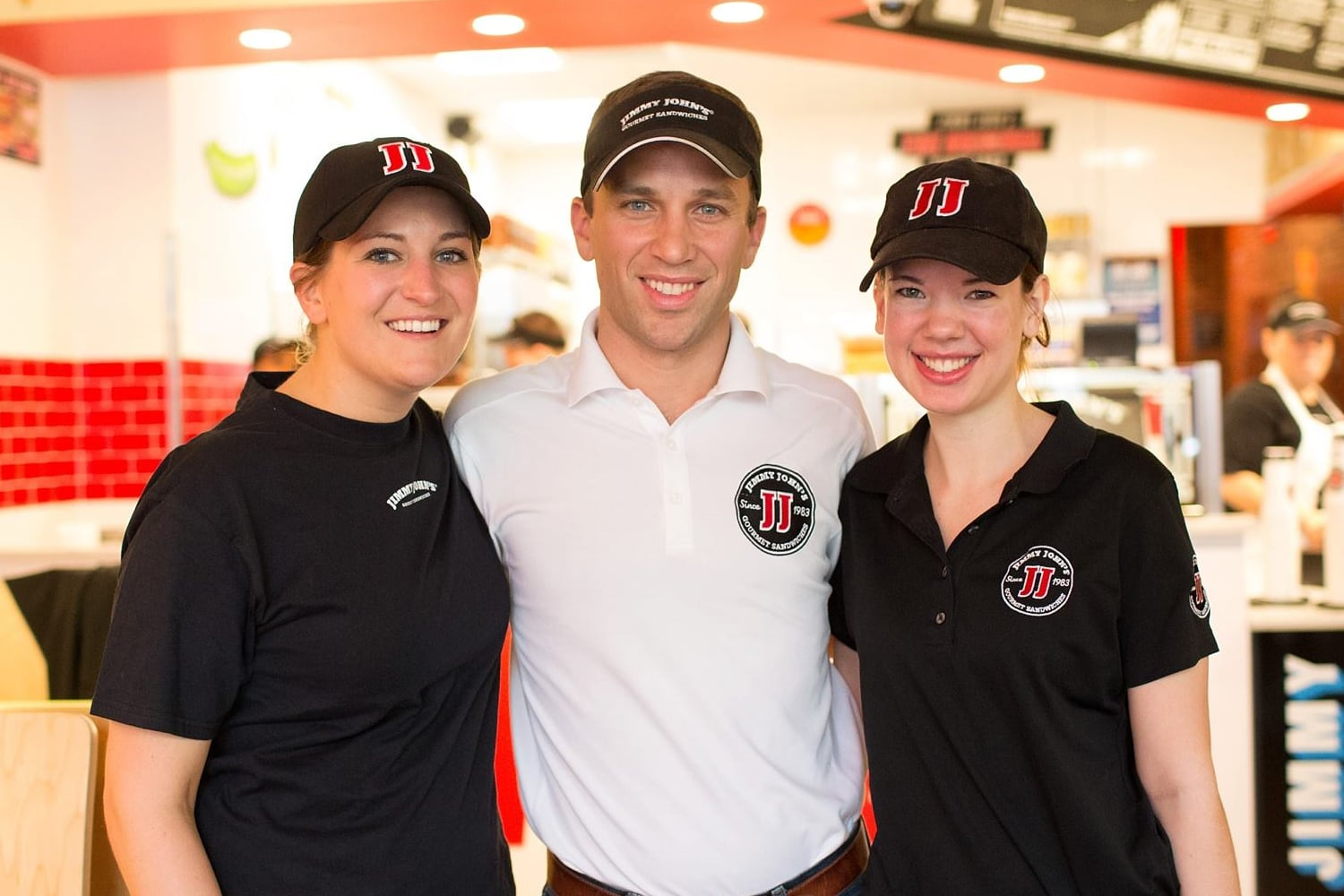 At Workstream, we can help you find quality hourly workers easily through smart screening so that you do not have to go through every resume that you receive. Screening questions are also highly customizable and the whole process is automated to save you precious time!
Jimmy John's 'Freaky Fresh!' And 'Freaky Fast!' reputation is not achieved overnight. It required years of hard work and strict discipline to ensure that standards are held at the highest level. Even with the pandemic, they were able to stay true to their branding by adapting their strategies to meet the new needs of the consumers. If you are a franchise owner, remember to hire the right employees as they will be the ones helping you upkeep the reputation of your brand. With the right training, your restaurant may well be on its way to being as successful as Jimmy John's!
Not sure how to find the right employee for your company? Don't fret! At Workstream, we help you find quality candidates according to the criteria you set. Schedule a demo with us today and find out how we can best meet your hiring needs!
Zakiyah is a freelance content writer. She's a lifelong learner, looking for opportunities to expand her horizons whenever she can. She loves traveling, playing volleyball and reading up on general developments in the industry.