Kristen is native to IL and the NW Suburbs where she lived with her Mom, Dad and older sister Liz. She grew up loving the outdoors, she was a swimmer from a small age through the beginning of high school. In her free time, she loves to Hike, Bike, Swim, Boat, Ride her Harley, Camp, Listen to great music, classic cars, and spend precious time with family and friends. She loves animals and anything to do with the outdoors.
Kristen graduated from Arizona State University in 2001 with a BS in Sociology of work and organizational development. Some of her first positions were in Hospitality where she built upon her interpersonal skills and really learned to connect and accommodate people in business.

Kristen is a take charge innovative leader with an intense entrepreneurial drive. Historically, she has a proven history of forging strong relationships and managing key multimillion-dollar accounts in the publishing industry, hospitality, and previously owned a small virtual administrative business in her late twenties & early thirties, Delegate It!.
Q: What is the biggest challenge you have met in your career?

Kristen: Being Patient. I think that there are some startups that have early success and are able to grow their teams and expand quickly but not every business is that way. We had really humble beginnings and It's difficult not to compare yourself to those businesses moving along faster and wanting it so bad and batting off the naysayers. I have learned to give myself a break and being patient in the success of my business. I am learning to celebrate the small successes along with the big ones

Undervaluing our service. Another challenge we had was not placing enough value on this very special service we offer. It took us way to long to see that we are valuable, and people were willing to pay our rates to make sure they were taken care of appropriately. Our clients are so appreciative of what we do for them and almost always think we are worth every penny.

Q: How you would describe your company culture, and what are the superpowers of your team?

Kristen: Company culture is impressive. Our super powers all in the personality of our people. To work in this business, you have to have a personality that will jive with all different ages, ethnicities, situations. We work with the elderly, adult children, fatally ill, collectors, young families with kids and animals and the list goes on. Our team is compassionate able to understand someone's vulnerabilities and to comfort them in stressful times. We know when a client needs comfort, direction, encouragement, a laugh a hug. It's priceless in my eyes.
Q: What are some challenges or trends you see in hiring today?

Kristen: I know that it is near impossible to find people who are as passionate and driven in your business as you are, but it has been a struggle to find individuals with compassion, interpersonal skills and driven to work hard. For that reason, is has also been difficult to scale this business. We have a great team, but we had to weed through a lot of people to find that great fit.

Q: How would you describe your leadership style?

Kristen: I have to admit I am a Type A personality mixed with a bit of OCD, however I am reasonable about my expectations that I have. I know that nothing is ever perfect and that as long as you learn from a mistake it isn't one. I am particular about everyone following our process, it is the reason we have been in business nearly 7 years with 0 insurance claims.

I don't tolerate the mistreatment of anyone internally or externally. I am also light hearted and a jokester. I like to have fun and I like to reward people for their hard work and taking care of the most important pat of our business, our clients.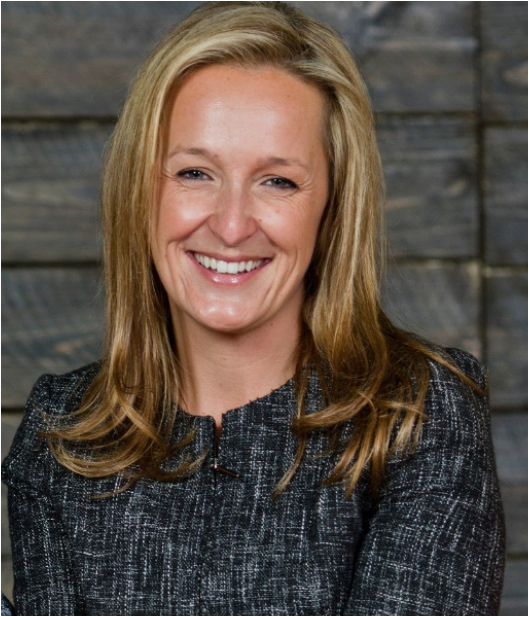 Q: Who inspires you and why?

Kristen: Jesse Itzler – He is fearless in business and is a true entrepreneur who knows that there is never a perfect time to do anything you just have to jump in and figure things out sometimes. He is very aware of his mortality and in turn makes the most of each day of his life. I love that he has an intention to balance his life. He plans his year ahead of time so he can travel and have fun and also accomplish all the things he needs to do. He really motivates me to be a better human.

I also am a big fan of Will Smith and love his style of looking fear in the eye and just conquering what ever scares him. I love his work ethic and his passion for life and he really believe that you can do anything you put your mind to.

My Parents are also a huge inspiration. They are in their 70's super healthy, excited for life and always planning their next trip. They started with nothing worked really hard in business and raising me and my sister. They have lost a daughter (my sister) in recent years and really worked through it and figured out a way to still make the most of their life. Their strength is awe-inspiring and have been amazing role models for me.

Q: Have you ever had an hourly job? If yes, please share with us your experience.

Kristen: Oh Yeah… I started working when I was 14 years old at the local pool making like $4.25 an hour, I worked at Subway in Highschool, for a construction company in high school and in college. I put myself through college working administrative jobs, at restaurants and I even cleaned my bosses house every other Friday to make extra money.

I wasn't raised to be afraid of work. I enjoy it. You have to start somewhere and with each step you learn. I have had positive experiences at even the worst jobs and I always make a point to take stock of all I have learned, what I like and don't like about those jobs I have had to better shape what I want in my future.
Workstream is a hiring platform that helps employers get 4x the number of qualified applicants. The world's most trusted brands use Workstream to optimize job board postings, automate screening and interview scheduling, communicate via text message, and streamline the onboarding/training process. See what all the buzz is about by scheduling a demo or email us hello@workstream.is!