Fast-Food Can't Hire Fast-Enough
Chipotle, Dunkin, Papa John's, and Subway are just some of the fast-food chains that are ramping up their hiring, making those in the restaurant industry take pause. Tens of thousands of new hires? Aren't we still neck-deep in a pandemic? What's going on here?
There are a few positive factors that made for this boom. One, consumers are indeed venturing out a bit more as many cities have avoided going back to imposing full lock-down. Two, with many out of jobs, a lower-cost option is increasingly appealing to a large portion of the population. Three, "getting delivery" denotes fast-food in many people's minds; if they're going to get a meal delivered, it's often what they've already been used to ordering. Additionally, with delivery fees adding up (so much so that cities have had to cap them), they'll go for the cheaper option. And of course there's the measure of safety. Less time spent inside an establishment feels safer to consumers, and grabbing a meal from Subway or Chipotle is quick.
How much can other chain restaurants learn from the ones seeing increased sales? Highlighting affordability and the speed of pick-up orders can be selling points for people today. And once a new customer has tried a delivery or pick-up order, incentivizing them to do it again with a coupon can solidify your restaurant as a convenient option for many more future orders.
And hiring 20,000 new workers? No better time to try an automated hiring solution.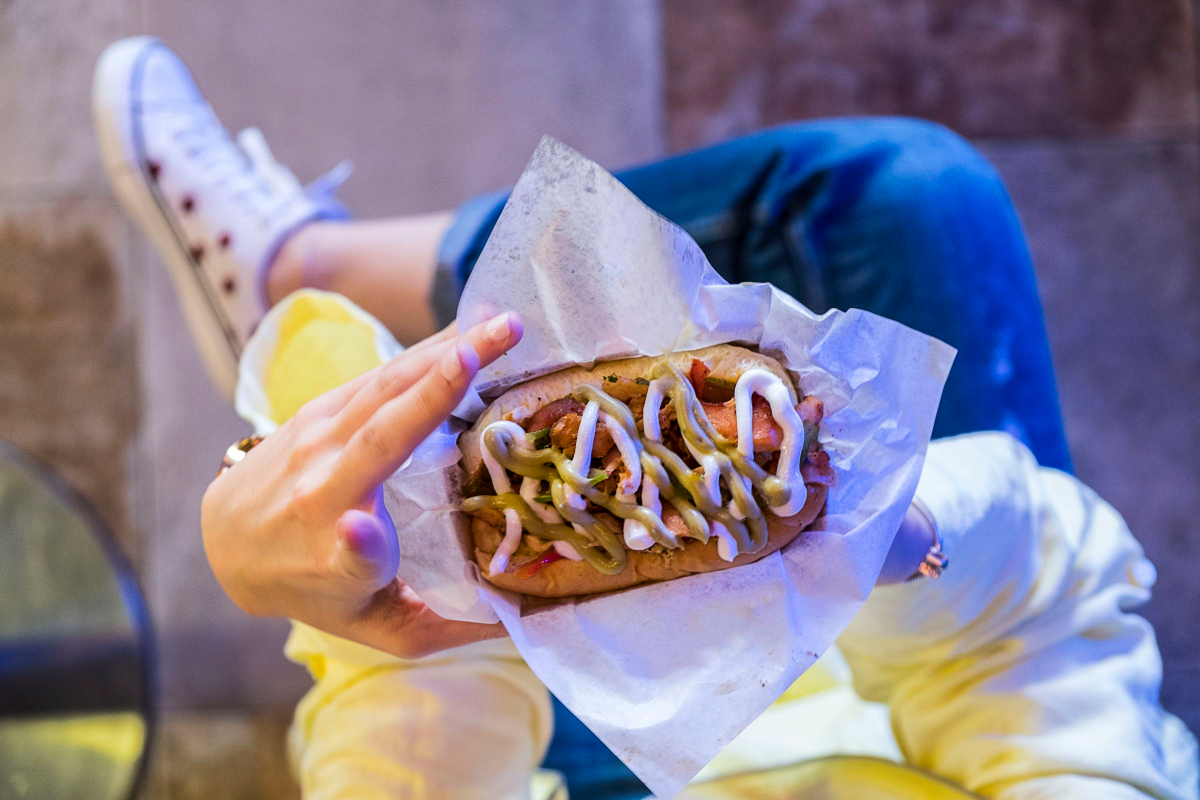 The Great Outdoors?
The surge in restaurants applying for outdoor expansion permits denote the new normal for at least the next year or so: eating outside is going to be the new big thing. Of course, for existing restaurants, that's easier said than done. Very few locations prioritized outdoor seating; many have just a few tables available on their patio. So eateries are getting creative.
Many locations have converted their parking lots to expanded outdoor seating (here's a good article on how to make them better). Some have rearranged their patios to fit in a few more tables. Others have even expanded into adjacent, unused spaces; even though leasing another lot is a risky endeavor. In these various ways, outdoor dining has been a lifeline for some, and coupled with a robust take-out business, some are thriving.
Could we be in for a redesign of restaurants? More focus will be put on outdoor seating at the very least, but the industry is endlessly creative. Especially since outdoor seating won't be feasible when the weather gets cold for many cities, we expect to see creative construction (and a slew of heaters! Get them now while it's hot, literally!) to maintain outdoor seating through at least the fall.
Stay Open: No Sick Employees
Easier said than done, right? But many restaurants are having to close as soon as they reopen due to positive cases among their staff. With officials issuing more fines and shutting down locations that are not in compliance, it's important to avoid this at all costs. And avoiding it comes down to instilling a sense of personal responsibility to your employees.
Unfortunately, COVID-19 isn't just an on-the-job hazard. More likely, employees are exposing themselves during their off-time. While managers cannot dictate how employees behave off-shift, it can be helpful to distribute information on how to be safe in their everyday lives. Most important of all is for each employee to quickly recognize any sign of being sick with the virus, and not coming into work. This needs to be clearly, and repeatedly, stressed to every worker at your location.
The best leaders can instill a sense of family with their restaurant staff, and if the sentiment of "protecting each other" can be propagated earnestly, employees will usually try their best to keep both their peers and their workplace safe and in-business.
Just tell them Morgan Freeman needs their help.
Remote, Control
Hiring and onboarding is a fascinating process during this time of social distancing. Doing everything remotely can be a tough situation, especially for business managers and owners who have always done things a certain way, meaning, in-person. It's hard to teach an old boss new tricks, but now's the time to do it.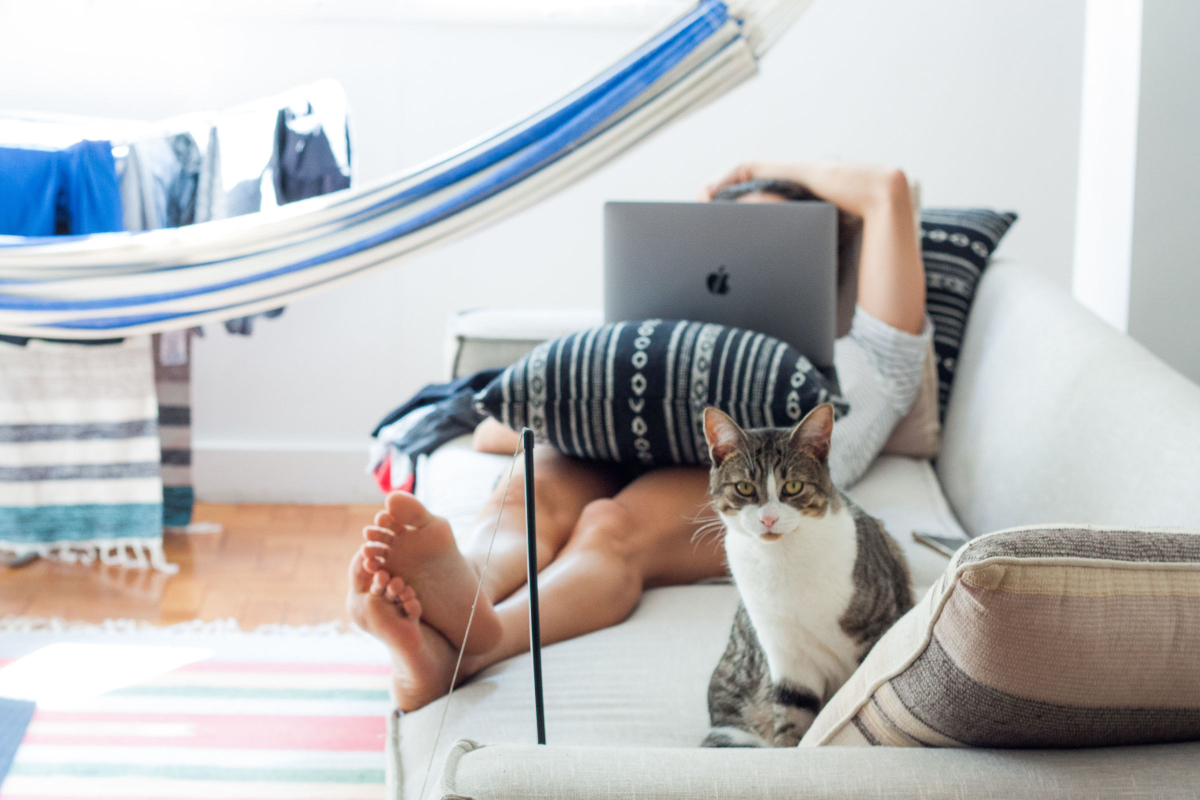 With less face-to-face interactions in general with employees, managers are having trust issues, not just in whether their workers are actually "working" from home; but also trusting in their own ability to manage from afar. According to Harvard Business, 40% of the managers surveyed expressed "low self-confidence in their ability to manage workers remotely."
So what can be done at each step of the way to alleviate this worry?
Remote Hiring for Self-Motivated Employees
More than ever before, now is an important time to hire self-motivated employees. With social distancing in place, workers will have to self-manage more often, even when working in the same store. Also, there is a level of personal responsibility to keep safe (even during off hours) and be adaptable on the job.
Here is where intelligent screening of applicants is key. Have their previous jobs or positions been in situations where supervision was low? If they still excelled, then that's an indication of self-motivation. Can they give an example of accomplishments that resulted from self-motivation? Do they want to climb the ladder and learn more skills?
Asking applicants to upload a 30-second video of themselves answering a question you pose can quickly weed out unmotivated candidates in two ways: one, is if they give bad answers of course, but two, the really unmotivated one won't even bother to upload a video at all.
Remote Onboarding

for Self-Motivated Employees
Once your new hire starts working, training is crucial to set them up for remote-working success. The key is instead of giving them step-by-step instructions on how to do XYZ, provide them with clear performance objectives that show a successful end result. The goal is important, not so much the path, for remote management. Different employees will work differently. But if the performance objective are clear, self-motivated ones will get there by asking the right questions and trying things out. As you onboard them with training videos, make sure to stress that it's about the objectives more than anything else.
Establishing this concept at the start of the working relationship is important for both the worker and the manager. The worker should quickly realize that it's up to them to do their job; that the manager will be there for guidance when asked, but won't hand-hold. Either they will thrive in this relationship, or quickly wash-out. The manager also benefits as trust is conveyed from the start of the relationship.
Remote Working for Self-Motivated Employees
According to the HBR article linked above: "...[remote workers] reporting high levels of monitoring, 49% were often or always anxious when carrying out their job." Oof. Remote managers are often checking in too often and micro-managing their remote workers.
The goal is to have hired and onboarded self-motivated employees so the level of management can be kept low. As we all know, hire the right people for the right job, and now the jobs call for remote work and self-motivation.
Need help hiring the right people? Workstream can help. Our platform gets you 4x the number of qualified applicants and reduces your time-to-hire by 70%.
Robert Woo is a freelance content creator for various companies from startup to enterprise-level. When not writing SEO-friendly articles, he writes and performs comedy, plays guitar, and champions the Oxford comma.