"Disease is the biggest money maker in our economy." - John H. Tobe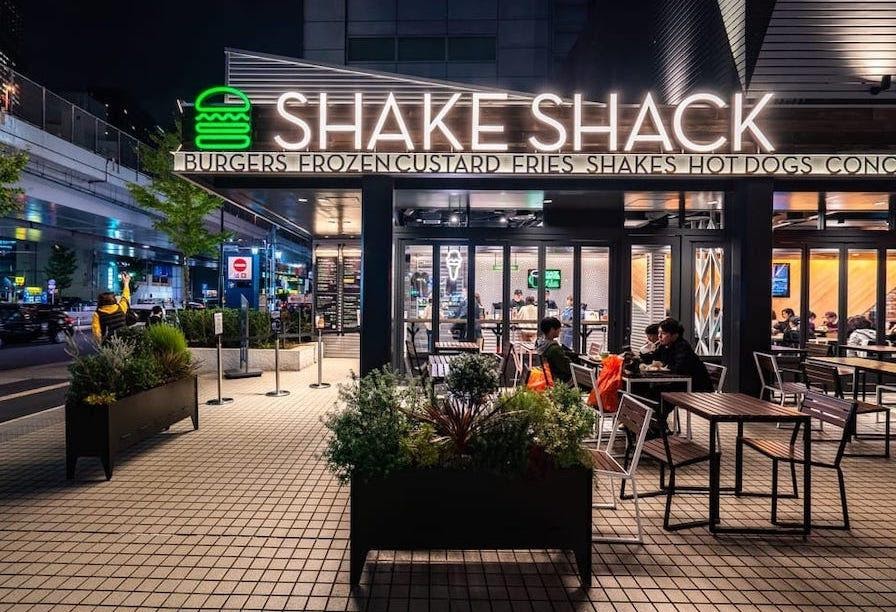 In this post, we take the wind out from under Shake Shack's hero wings, see why your business needs to keep oil prices in mind, and learn what job sectors will be hiring after the pandemic is over.
Also in this week's highlights, Workstream's very own Head of Customer Success, Aaron F. Delgadillo, will be sharing all his tips from working with HR leaders from some of the biggest brands out there (McDonald's, Marriott, Jamba Juice, and more). Sign up here!
Why Shake Shack isn't really heroic for returning its PPP loan
Shake Shack, the purveyors of ok-ish burgers (I'm an In-N-Out type), made headlines this week for generously giving back the $10 million government loan they received from the Payment Protection Program. While on the surface, it seemed a commendable move by the chain, the picture gets murkier when you consider why a publicly-traded company with annual revenues of nearly $460 million (in 2018) even applied for the PPP in the first place.
Keep in mind, Shake Shack has over 6,000 employees (2018) and while $10 million is a lot for your mom & pop shop, that's barely $1600 per worker... over the course of the 2.5 months that the PPP is supposed to cover. Here's the kicker: that's far, far less than what these employees would get from unemployment. And considering that the PPP is a loan with a questionable and confusing forgiveness policy, one that has to be repaid in just 2 years time, it doesn't take a CPA to determine that this tiny loan would be nothing more than a headache for the burger chain and their employees. Furloughing and allowing them to collect unemployment is a smarter move.
The Takeaway: The PPP can be a lifeline for small businesses, but it's important to know when to take the loan and when not to, especially when taking the loan will hurt your employees more in the long run. Read up on the pitfalls of the PPP. Remember, just because you applied, it doesn't mean you have to accept.
Oil in free-fall. Literally.
For a moment there, oil was literally free. Negative, in fact, and worth less than the steel drums it's kept in. You might be wondering, "What does that mean for my business besides a cheaper commute?" Well, oil is not only a large part of the US economy but perhaps a solid leading indicator of where the economy is headed.
As much as the sea turtles hate it, America and the world's industry runs on oil. Low oil prices signify too much supply and not enough demand, which means the world economy isn't close to ramping up manufacturing, travel, or trade. There has been plenty of historical evidence of oil as a leading indicator, and just last year the market has been tied to oil. So once it starts to rise due to demand, that will be a stronger indicator that the economy might be on the upswing. At the very least, a better indicator than the craziness that is Wall Street over the past few weeks.
The Takeaway: Despite what Tesla wants you to think, keep watch on the price of oil. It may be a good indicator of when your small business might want to come out of hibernation.
Chart Analysis: Who's hiring during, and after, coronavirus
Check out this chart from the World Economic Forum using data from the US Department of Labor:
It's a good snapshot of the occupations that are the most at-risk of coming into contact with COVID-19. Unsurprisingly, health professionals are at the right of the chart, while those who can work from home like Marketing Managers hug the left side.
In general, the jobs on the left above $50k annual salary seem fairly "safe" in today's environment: they can be done remotely and employment should be relatively stable. These jobs might be hiring during this time. But the jobs to the left that are below $50k are the one hurting the most: retail, transit drivers, cleaners. These are the jobs that have experienced huge lay-offs and furloughs.
It's reasonable that as the pandemic breaks, there will be a rolling wave of hirings from right to left, top to bottom. As the essential workers (on the right) shore up their numbers, the tide of job opportunities should ripple left and down. As more people get back to work, the more they'll need the services of retail, transit drivers, etc. Understanding this job recovery can help your business determine when to start hiring, and also when people will be looking.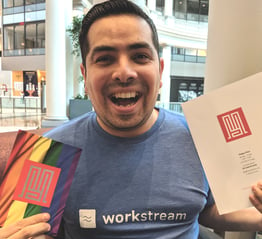 Register for this week's webinar and learn best practices on:
Writing job posts that standout

Social media strategies
How to reengage past employees
Speeding up applicant follow-up
Video interview & training
Hacks to onboard faster
Robert Woo is a freelance content creator for various companies from startup to enterprise-level. When not writing SEO-friendly articles, he writes and performs comedy, plays guitar, and champions the Oxford comma.