We're excited to share that Workstream has raised $60M, extending our Series B round to $108M. This is a big milestone in our mission to serve the deskless economy and to build the first people software designed for the deskless worker. More than two dozen investors are participating in the oversubscribed extension round, including both institutional funds and angel investors.
Led by Hans Tung, Managing Partner of GGV Capital, with strong participation from new and existing investors, notably Founders Fund, Coatue, BOND, Basis Set Ventures, CRV, World Innovation Lab (WiL), Peterson Ventures, Soma Capital, CE Innovation Capital, Burst Capital, Zoom CEO Eric Yuan, Logitech CEO Bracken Darrell, Dropbox co-founder Arash Ferdowsi, former COO of Stripe Claire Hughes Johnson, Arielle Zuckerberg, Gaingels, Lachy Groom, Front CEO Mathilde Collins, Lattice CEO Jack Altman, and more.
This financing enables us to double down on our mission of serving the deskless workforce, which continues to endure post-COVID and the Great Resignation. And with this elite group of strategic investors, we can accelerate our work towards our mission in three powerful ways.
1. Expanding into new industries
Our two-way text and automation technology has helped over 4,000 companies across 24,000 locations. More than 170 of the top quick-service restaurant (QSR) brands in the world, including Burger King, Dairy Queen, and Jimmy John's, are already finding success with Workstream, with some customers decreasing their time to hire by as much as 70%.
In helping so many leaders in the QSR space, we've been made increasingly aware of other industries in the deskless economy that share these same challenges. Specifically, these industries include retail, hospitality, healthcare, warehousing, and automotive.
"Workstream has seen tremendous momentum in the last year. We're excited to see Workstream continue to expand into new verticals, in particular the retail sector. 60% of the U.S. workforce does not sit at a desk to do their job, and we're delighted to see Workstream continue to build technology to support this group." — Hans Tung, Managing Partner of leading investor GGV Capital.
We already support many leading brands outside of the QSR space, including Marriott International, Holiday Inn, Ace Hardware, UPS, European Wax Center, Nurse Next Door, and RaceTrac. As part of this funding round, we're adding strategic expertise in these industries, including:
Aglae Ventures, the technology investment firm backed by Bernard Arnault, Chairman and CEO of LVMH Moët Hennessy – Louis Vuitton
Nationwide Ventures, the venture capital arm of Nationwide Insurance Company of America which serves hundreds of thousands of businesses across retail, hospitality, warehousing, auto, and restaurants
CE Innovation Capital, a $1 billion global venture fund investing in fintech, enterprise solutions, consumer technologies, e-commerce platforms, and digital-tech driven companies
Jay Z's RocNation with broad investments across hospitality, retail, and more
Wheelhouse Capital, with extensive experience in logistics and the airline industry
Gold House Ventures, with a strong network across hospitality, retail, and restaurant investments
Dawn Dobras, former Gap Inc SVP and former CEO of Credo Beauty
Jonson Chen, Chairman of Tawa Supermarket and Board member of California Grocery Association
Bracken Darrell, CEO of Logitech, a multinational leader in logistics and manufacturing
World Innovation Lab (WiL), a US- and Japan-based fund backed by a strong network of corporates in multiple sectors spanning consumer and retail, automotive, and manufacturing and logistics, with investments in healthcare and transportation
Liquid 2 Ventures, founded by NFL hall of fame quarterback Joe Montana
With new support from experts in industries beyond QSR, we know we can better serve more of the deskless economy and bring the same wins we've seen to date to even more workers and business leaders.
2. Investing in product innovation
We started Workstream after experiencing firsthand the lack of technology for the deskless workforce. My parents are both hourly workers, and in the early days of my career, I employed hourly workers at my restaurant. It was always astounding to me how many tools and technologies were being developed for the office workforce while the deskless economy was largely ignored.
When building Workstream, we prioritized products and features that would have the greatest impact on those who work in this fast-paced, on-the-go environment: two-way texting, automation, QR and text-to-apply codes, templates, and more. Our Hiring product has revolutionized how businesses source applicants, screen applications, and schedule interviews.
We recently launched Employee Onboarding, which extends the same text and automation functionality to the new hire paperwork process enabling businesses to collect and store documents and signatures digitally. What used to be a manual and tedious process now takes HR leaders less than 10 minutes to complete.
"With Workstream's Hiring product, we've reduced our application to hire timeline down to about three days, which is fantastic for us. We saw a high this year of a 71% show rate for interviews, which is outstanding. Also, the Onboarding product has helped smooth out our applicant and manager experiences by keeping everything in one place. There is really nothing that the employee has to provide, sign, or complete outside of Workstream Onboarding." —Amy Parman, Director of Training & Recruiting at Taziki's Mediterranean Cafe
With this funding, we will continue to invest in building the products and features our customers are asking for and find new ways to streamline how the deskless economy hires and retains their employees.
3. Fueling growth when the deskless economy needs it most
Economic instability is impacting every industry from tech to hospitality to retail. We know our customers are feeling the shift as much as their customers are, and we want to help. In talking with experts across the industries impacted the most, we've learned that maintaining a full staff is one of the best strategies a business can rely on right now. As people reevaluate how and where they spend their money, they're looking for value and an elevated customer experience that understaffed businesses just can't provide.
This round reinforces the importance of our vision for Workstream. We see a future where everyone employed in the deskless economy can support themselves, their families, and their passions. And with Workstream, back office operations are fully automated, and managers are free to spend time where it counts—with their team and their customers.
The deskless economy deserves better
Hourly workers and the leaders who hire them have historically lacked the tools and technologies the rest of the workforce relies on to find and fill meaningful jobs. This gap is punctuated by the fact that turnover rates among deskless workers are much higher on average. For example, the leisure industry alone lost 833,000 workers in just the month of July, leaving HR leaders scrambling to fill positions with disparate systems and outdated hiring processes.
From day one, our goal with Workstream has been to change these norms by empowering the deskless economy with modern, innovative technology that makes it easier to hire and be hired. Thank you for supporting us on this journey. We can't wait to show you what we have in store next!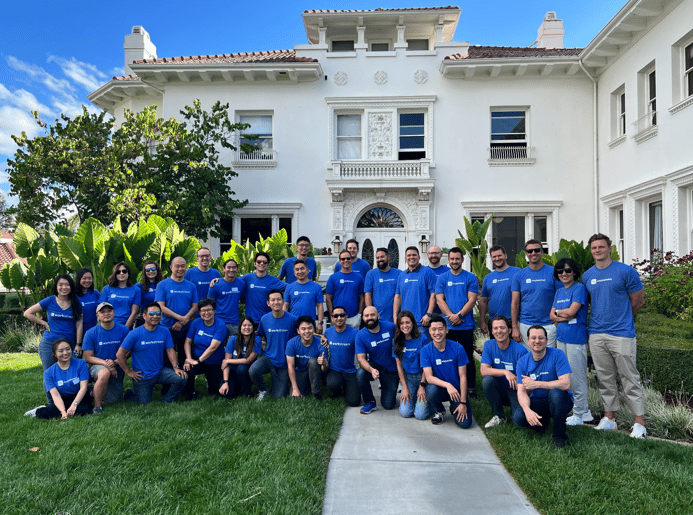 Desmond Lim is co-founder and CEO of Workstream, a text-based hiring platform for local businesses hiring hourly workers. He is a graduate of Harvard University and MIT Media Lab, former Product Manager at WeChat, and investor at Dorm Room Fund. He contributes to Entrepreneur.com, Workstream Blog, and Huffington Post. He splits his time between San Francisco and Utah, and represented the Singapore National Team in basketball.