It's no surprise that COVID-19 has had an enormous impact on consumer expenditure. Experts anticipate a 40-50% decline in discretionary spending and few industries have been spared from the devastation of the global pandemic.

Quick Service Restaurants (QSRs) are among those who have been severely hit - we're seeing rapid sales declines and closures with some restaurants declaring bankruptcy. Even NPC International, the largest franchisee in America, and owner of more than 1,600 Pizza Hut and Wendy's restaurants, is currently filing for bankruptcy.
How then, should business owners navigate the situation in the coming months?
Well, let's take a look at how Auntie Anne's dishes up key strategies (alongside their iconic pretzels) amidst the pandemic, which may be the light at the end of the tunnel for QSRs. You may also use this as a source inspiration and discover how you can adapt and implement these strategies in your business.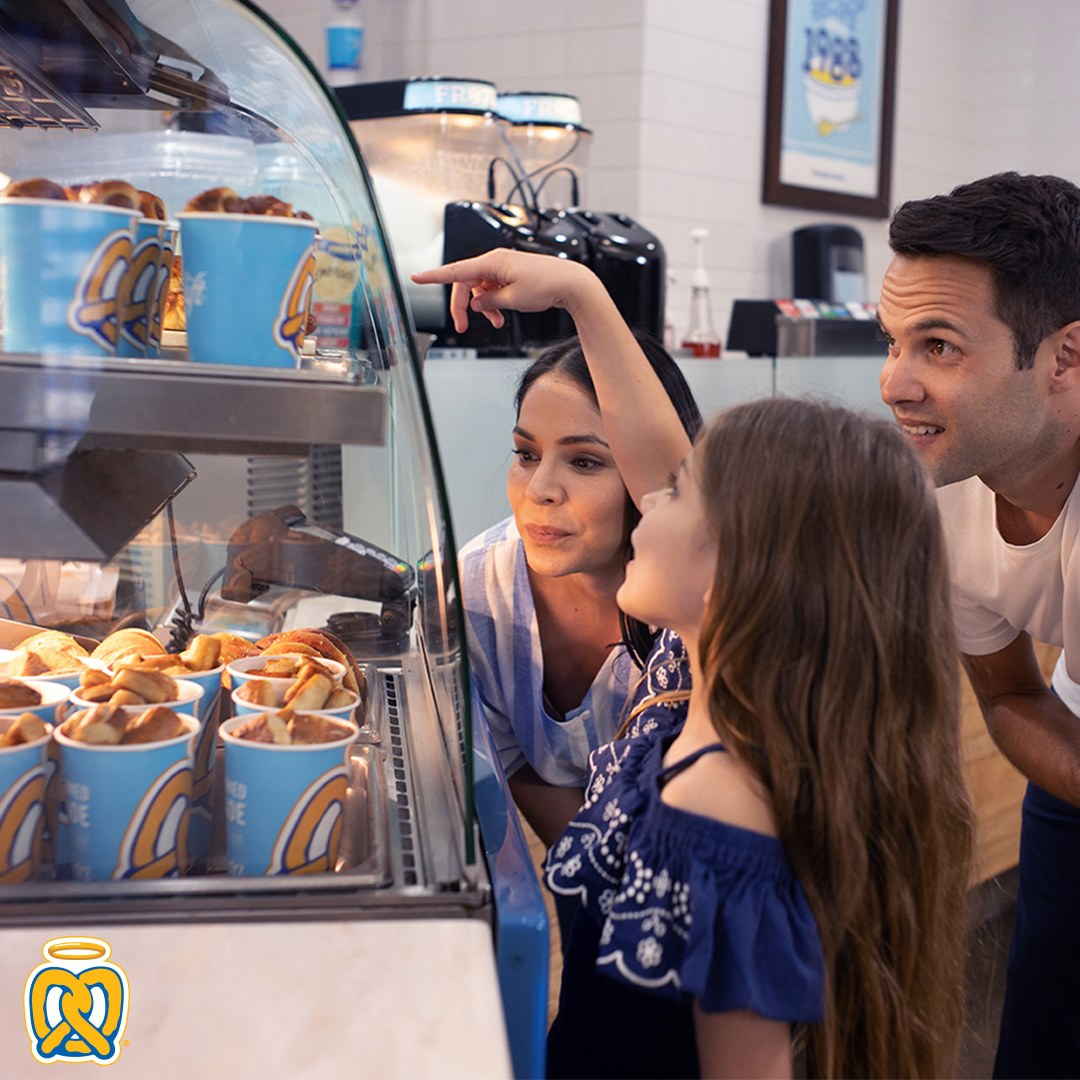 Pivot Your Product Offerings
To make up for the closure of many of their locations due to coronavirus guidelines, Auntie Anne's rolled out their DIY At-Home Pretzel Kits containing ingredients and instructions for 10 soft pretzels. This was a great opportunistic move by the brand: they marketed the kits as a quick fix for those who missed the taste of their pretzels and needed another activity to curb lockdown boredom.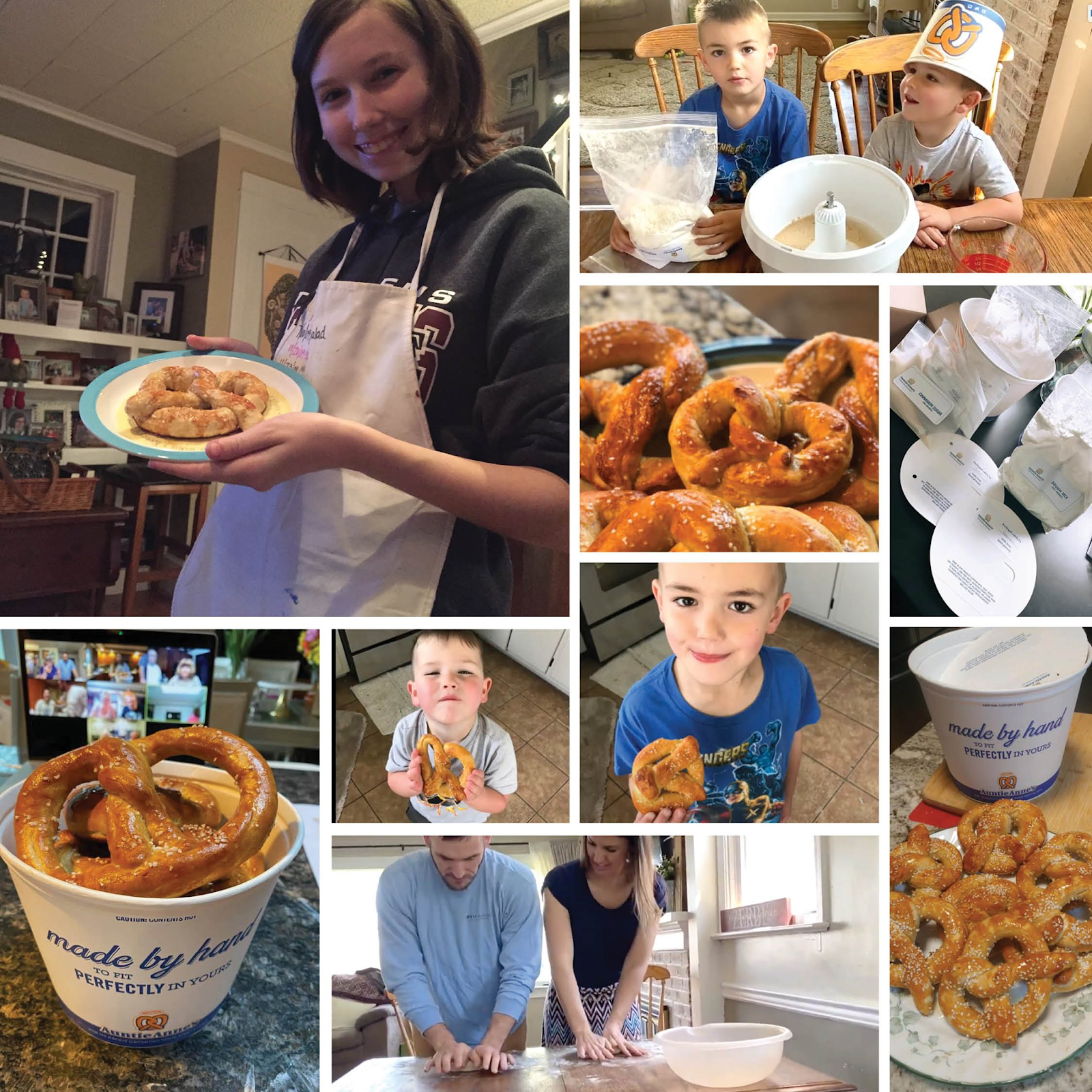 By pivoting their product offerings, Auntie Anne's generated significant buzz around their brand in the form of User Generated Content (UGC), as many customers posted photos of their end products. They were also able to garner the attention of several news publications.
Auntie Anne's then took their strategy a step further with a solid follow-up marketing campaign by hosting Facebook livestreams which featured the founder and president showing fans how to roll and recreate the pretzels. This allowed them to ensure the longevity and success of their campaign.
Learning from their successes, it is crucial that you are well aware of the products your company has to offer. Think about how you can then make changes to existing products to fit the changing landscape while at the same time encouraging customers to talk about these changes on social media. Be sure to follow up with a solid marketing campaign to increase hype, constantly keep it at the top of mind and raise awareness which will help in driving the best results.
Pivot Your Business Model and Review
With the rise of online shopping and preference to stay home, retail foot traffic to stores have been declining over the years. This is further exacerbated by the safety-distancing guidelines associated with the coronavirus.
Auntie Anne's came up with a solution to "bring Pretzels to the people" instead, through catering, food trucks and mobile kitchens. By choosing to operate with mobile kitchens, they are able to bring their pretzels to high traffic locations with an option to relocate whenever necessary. Furthermore, they realized that customers are likely to order more items than they would at the mall, should they opt for delivery, allowing them to maximize their orders.
Our advice for owners? Be open to pivot your business model and review costs when necessary. This creates more opportunities for you to innovate and go beyond the norm, which is especially crucial in times like these.
Digital Transformation via Marketing Campaigns
Apart from re-evaluating their product offerings and business model, Auntie Anne's managed to successfully undergo a digital transformation through viral marketing campaigns. Despite the declining foot traffic in malls, they were able to increase unit volumes as they streamlined their marketing efforts to focus on online orders and delivery.
One such campaign was the 'Recline to Dine chair', where customers could order pretzels by simply reclining the chair. In the same iconic bright blue shade of Auntie Anne's logo, the chair contained an in-built WiFi system, which automatically made delivery orders based on the position of the chair.
Through viral marketing and the concept of exclusivity (as only some fans could try out the reclining chair), they managed to generate hype and emphasize that the same experience was available through their Pretzel Perks app. This allowed them to cross-promote two products at the same time, all while raising awareness of their new delivery system!
The fact is, you'll hardly ever know when your content can go viral. Nonetheless, it is crucial that you strive to increase its shareability to maximize your odds of virality. The right mix of uniqueness, exclusivity and knowing where to focus your marketing efforts based on consumer trends (in this case, the popularity of online orders and delivery) is the key to creating a viral marketing campaign. Which leads us to the next point - stay abreast of consumer trends.
Stay Abreast of Consumer Trends
Auntie Anne's also demonstrated their ability to identify and quickly act on consumer trends. The habit of snacking arose from customers not having enough time to get full meals, alongside varying moods, hunger levels and cravings throughout the day.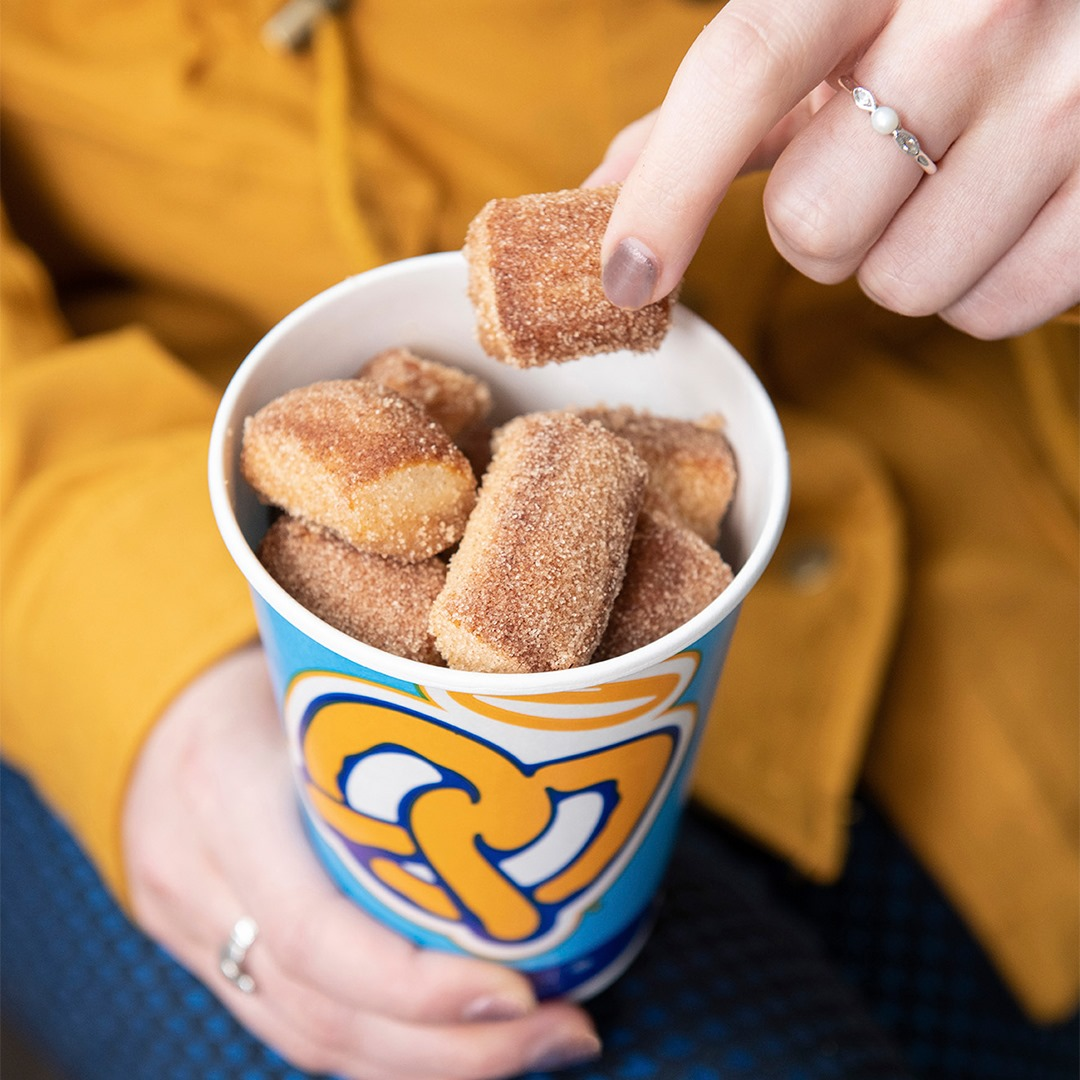 They realized that customers prefer convenient, bite-sized snacks that are more easily eaten with one hand. That led to the creation of their fan-favorite pretzel nuggets. Today, Auntie Anne's sells more pretzel nuggets than they do full-size pretzels!
Knowing your audience is important - after all, they are ultimately the ones making the purchase, and supporting your brand. By being familiar with their likes and dislikes, you would be able to cater your products more to their needs, which gains their favor in return.
Stay Ahead of the Technological Curve
Digital transformation is exceptionally important in this day and age, so it should not come as a surprise that there is a need to stay ahead of the technological curve. Auntie Anne's is among several other brands making the switch to Cloud-Based Systems across their different operation functions. Point-of-Sale (POS) and Applicant Tracking Systems (ATS) are just some of the few cloud-based platforms that are growing in popularity.
Consider making the switch to a cloud-based hiring platform like Workstream if you haven't already done so. Especially with current coronavirus guidelines in place, Workstream's virtual interviewing and mobile training capabilities have been a game-changer for over 5000 hiring managers. We provide you with convenience in coordinating cross-location management and hiring, especially since most QSRs hire across multiple store locations. Your hiring process is entirely customizable, and the optimization will undoubtedly help you reap cost savings in the long run.
Enhance Relationships with Key Stakeholders
Finally, Auntie Anne's has been able to enhance their relationships with key stakeholders - in this case, mall operators. Through their delivery services and routine of having the drivers go into malls to pick up pretzels, they were able to gain better delivery access in malls, making the process hassle-free.
With the efficient management of their services, mall operators were also more willing to provide them with delivery parking and other amenities.
This highlights the importance of maintaining good relationships with your key stakeholders, as it can give your brand an edge over your competitors. You should also realize that customers are not the only stakeholders relevant to running a business and that maintaining good relationships with all stakeholders is beneficial to your company.
We hope that learning about the success story and key strategies of Auntie Anne's key strategies has helped in inspiring you to implement similar strategies to improve your QSR. A thorough understanding of your business model and actively engaging with customers and stakeholders is key to continually growing your business even in the midst of a global pandemic. Similarly, you should also be willing to constantly innovate and step out of your (or your business') comfort zone to be able to navigate uncertain situations, and create a recipe for success.
To learn more about QSRs, subscribe to Workstream's blog for the latest news updates.
Kai Lin is a freelance writer and digital marketer well-versed in SEO. Apart from writing, she also seeks solace in traveling, photography and playing the piano.