"Things may come to those who wait, but only the things left by those who hustle." - Abraham Lincoln
In this post, we look forward to some states getting back to work, the slowdown in the tech industry, and a new method of hiring that retail and service businesses may want to consider.
Also in this week's highlights, Workstream's Lydia Hall will shed light on how business owners are prepping to reopen after the pandemic. She'll share the stage with a distinguished panel of business owners and operators, plus one VERY fluffy puppy.
Don't miss this exclusive webinar!

Businesses Reopening: What to expect in the next crucial weeks
From Texas to Tennessee, Mississippi to Montana, many states are gearing up to reopen at least some of their non-essential businesses this week such as restaurants, salons, and other retailers. While no state has fully met governmental guidelines to reopen, for example adequate testing and contact tracing, they are tentatively forging ahead anyway in order to save the livelihoods of their communities.
Call it foolhardy or brave, these businesses will quickly reveal how and when America at large can reopen. Due to COVID-19's lag in manifesting symptoms, it will take 1-2 weeks to show any spike in illnesses. During this time, business owners in other states and those who've chosen to wait to reopen will be watching to see what happens. Either there will be an increase in hospitalizations, which will lead to prompt reshutterings, or low hospitalization rates leading to a return to the new normal. Either way, it'll be real-world data for those on the sidelines.
The Takeaway: Remember, there aren't enough tests to determine an increase in infections. As morbid as it is, business owners must look at the rate of hospitalizations in 1-2 weeks in the newly opened cities to determine whether it is reasonable to get back to work.
Everyone needs tech, but tech jobs aren't safe either
With Zoom, Amazon, and other tech companies becoming overnight essentials during quarantine, one might expect the technology sector to continue hiring like crazy. Unfortunately, the data doesn't bear that out. According to CNBC's analysis of Glassdoor, job openings in tech have dropped more than 20% between mid-March and mid-April.

One reason for the slowdown is that ad revenues are down across the board. Sure, everyone is online right now, but if businesses can't operate, they won't be purchasing ads on Google or Facebook... which is exactly what we're seeing. In fact, Google's CEO said they will "curtail its hiring for the rest of the year."
The Takeaway: No vertical is safe and despite your Zooms and Amazons, the tech sector overall is taking a hiring hit. Nowhere near as much as other areas such as hospitality or retail, but enough that there will be a hiring squeeze overall for perhaps the rest of the year.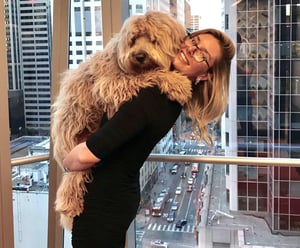 Register for this week's webinar and hear what the experts have to say regarding:
How to encourage customer loyalty
Reopening events and PR strategies
Whether to reengage past employees
Ongoing sanitization efforts
Thoughts on PPP funding
Open Hiring: A new hiring strategy for the new normal
Eons ago in February of this year, Forbes wrote about Open Hiring, a seemingly strange way to fill positions on a first-come, first-serve basis. Now, due to the desperation of essential businesses (grocery stores, delivery companies, etc), we are seeing Open Hiring become more widely adopted just for sheer speed and efficiency.
Now, you won't see Open Hiring deployed to fill most high-skilled jobs. Law firms aren't going to hire the first slim-fit suit that walks in the door. But for retail and other businesses that train up their employees, Open Hiring is an option that has been shown to not only to speed up onboarding, but lower turnover rates as well.
The Takeaway: The current economic crisis is also an opportunity for creative businesses to change their approach to hiring. We're all fans of a faster hiring process, and we'll be watching the Open Hiring movement with great interest.
Need help hiring the right people? Workstream can help. Our platform gets you 4x the number of qualified applicants and reduces your time-to-hire by 70%.
Robert Woo is a freelance content creator for various companies from startup to enterprise-level. When not writing SEO-friendly articles, he writes and performs comedy, plays guitar, and champions the Oxford comma.