Many businesses around the globe have been hit hard by the current crisis, particularly those that are heavily dependent on the physical presence of their customers. The restaurant industry has suffered an estimated loss of $225 billion while the hotel industry is expected to lose 4 million jobs. However, some companies have begun to pivot and adjust their business model to adopt new strategies and stay afloat through this tough period. For example, some restaurants have begun to focus on off-premise services like delivery and drive-thrus. Others have even started selling their packed meals at supermarkets.
Some businesses can quickly pivot to source for alternative revenue streams due to the nature of their business - those for whom the physical presence of their customers is not necessary for revenue generation. Others are not so lucky. Think concert promoters, wedding planners, and even coordinators of expos and conventions. In a nutshell, event organizers. These businesses are almost solely dependent on clients and guests being present at their events.
How have such businesses been affected? And what have some of them done to adapt to the situation?
Impact of the Coronavirus Pandemic on The Events Industry
Cancellation after cancellation has rocked the industry. The NBA is expected to lose $500 million due to the cancellation of the games. Meanwhile, a long list of music festivals and concerts have already been cancelled. The US concert industry is projected to lose $9 billion due to cancellations brought about by the ongoing coronavirus pandemic.
According to American punk rock band Against Me! lead singer Laura Jean Grace, it is almost impossible to push back touring or release schedules as these are planned years ahead of time. However, given how contagious the virus is, concerts, where people gather in huge masses, have no choice but to be cancelled.
On the hiring front, many are losing their jobs. This includes hourly workers like janitors and security guards, as well as gig economy workers like wedding photographers. All of a sudden, they have lost their only source of income.
The Show Must Go On
While all event organizers share the same problem of being reliant on customers having to be physically present, these gatherings come in different forms. Some are still able to harness the power of technology to adapt to the pandemic. Realistically speaking, not all events can do so due to the nature of the event itself. Even without an audience physically present, the NBA still cannot function without players flouting social distancing rules and playing on the court. For those who have been able to, here's how they've pulled it off.
Professional Events
These can include industry talks with an invited panel, or career networking events. You can utilize video and telecommunications apps such as Zoom, Google Hangouts, and Skype to host an introductory session where all attendees can join.
Afterward, you can invite participants to join smaller breakout groups to listen to talks that they are most interested in. For example, a conference on hiring may invite speakers from various companies. During the introductory session, you can talk about general topics like overall trends and hiring insights. Following this, you can invite attendees to join the smaller breakout chat rooms, each with a keynote speaker talking about a specific HR topic. For instance, one room could host discussions about the hourly workforce. Inside the breakout room, you have Desmond Lim, CEO and Co-Founder of hiring software Workstream as a keynote speaker.
Concerts
Despite the cancellation of concerts, some celebrities and concert organizers have found another way to bring the concert to the homes of fans around the world instead of simply rescheduling them.
For example, Elton John hosted the iHeart Living Room Concert which raised over $10 million dollars to fight the coronavirus. The star-studded show included big names such as Billie Eilish, Mariah Carey, and Alisha Keys. Meanwhile, the annual music festival Global Citizen has partnered with the World Health Organization to hold the One World: Together At Home concert to celebrate healthcare workers around the world and support the UN's COVID-19 Response Fund. Performances will be curated by Lady Gaga herself and will include the likes of Billie Eilish, Lizzo, and Stevie Wonder.
At a time like this, perhaps concert organizers can think of alternative measures to bring the show straight into concertgoers' homes.
Graduation Ceremonies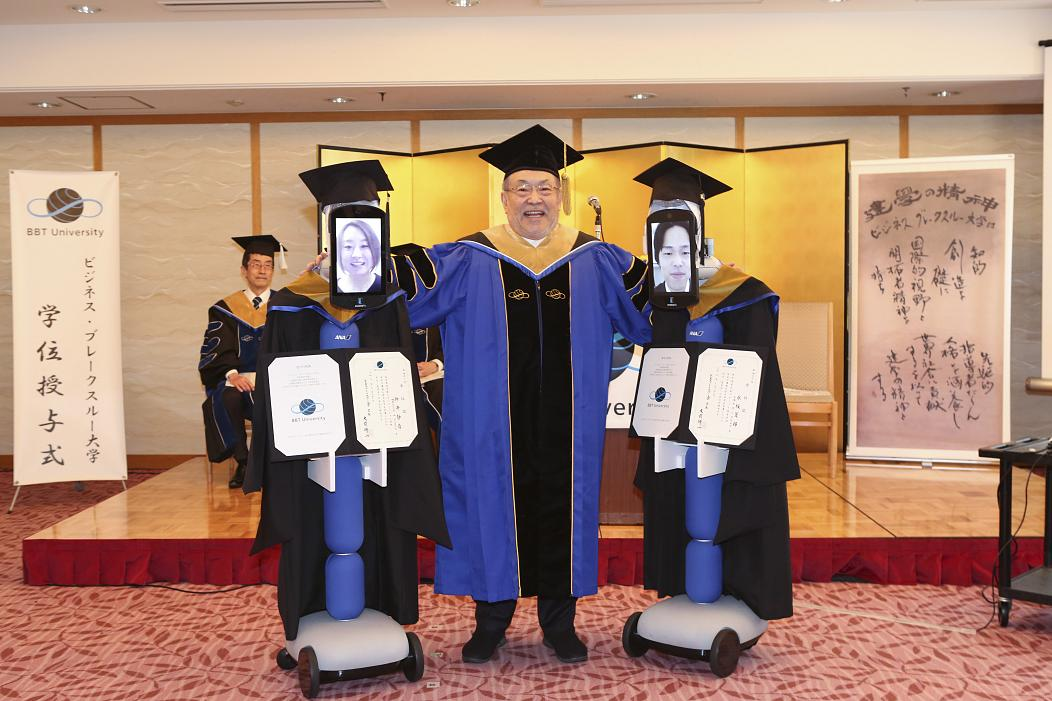 Social distancing means that mass gatherings of people are strictly prohibited - even for events that mark a significant milestone in life. However, some universities refuse to forgo this significant event in their students' lives. The University of Pittsburgh, for example, will hold their first virtual graduation ceremony for over 8,000 graduates on April 26, Sunday. They'll be hosting the 30-minute event on a dedicated website, and the ceremony will include special remarks from the Chancellor as well as from deans and alumni. What a way to end the graduates' final year in the education system!
With a bit of innovation and flexibility, businesses can find ways to keep themselves afloat throughout the economic crisis brought about by the pandemic.
Nigel is not just a marketer at Workstream, he is also a graduate of Psychology and Marketing of Singapore Management University. He has multiple experiences in various areas of marketing - advertising, email marketing, and content writing. Fun fact, prior to joining Workstream, he took a semester off school to intern at SAP in Brazil.