Whenever you meet an immigrant entrepreneur, you would expect him or her to be technical, to be an engineer, or to be a product manager. I thought so too myself. I started out working as a Product Manager for WeChat in New York, and thought that if I wanted to start a company, I needed to be the technical Co-Founder and to partner up with a local person who can do business development or sales. At that time, I believed that this was my only path as an immigrant entrepreneur with an accent and no understanding of local lingo or culture.
Fast forward to a class I took at Stanford Business School, called Startup Garage, I was instructed by Professor Zenios to speak to 100 customers and learn more about their pain points and challenges. This was the very class where start-ups including DoorDash, SoFi and more were started. So I did exactly just that.
I spoke to several hundred local businesses which was a segment that I was passionate about and grew up in. These included restaurants, cafes, hotels, and retail companies. I was surprised to find myself enjoying the process of connecting with businesses, building trust and learning from them. I found out that I was in love with engaging with people and finding out how I could help them.
I continued talking to more customers and learned to answer open ended questions just as Professor Zenios taught me to. I also listened to their responses and avoided making rash conclusions about their pain points. But above all, I paid attention to their actions and observed how they responded in different situations. A customer may not know whether they have a pain point or a gap, but by watching their behavior and listening with intent and empathy, you can learn a lot.
I proceeded to start Workstream and secured Coupa Cafe as our first customer right in the heart of Stanford University. I recalled clearly sending my first cold-email to Camelia, the owner of Coupa Cafe asking for a meeting. Within a couple of hours, she replied saying she was open to meet and connect. I quickly responded in the next minute and asked for an in-person meeting the following day. I met Camelia and I was truly intrigued and impressed by the amazing business she had built. Coupa Cafe is known to be the most popular place among Silicon Valley superstars, and yet here she was, taking time out to meet me. We shared about our backgrounds and I had the opportunity to learn about the challenges she faced running the business which translates to an opportunity for me. In the last 15 minutes we had, I pulled out my laptop and showed her our product demo. She was clearly impressed, but said she will get back to me.
A couple of days later, Camelia wrote me back saying "Desmond, I like to get started on Workstream!" Bam! I closed the first deal in Workstream history - an indescribable adrenaline rush rushed through my veins and I was overjoyed.
That was the moment when I knew I was in love.
I was in love not with the typical process that other folks would call "sales", which by a quick Google search refers to "the exchange of a good or product for money". In my mind, it was a connection - an exchange of ideas, an opportunity for me to create impact. I was able to share my ideas, and have the opportunity to help to impact changes not only for Camelia, but also for over three hundred employees that worked for Camelia. I was able to transform the hiring and on-boarding process for a local business and its stakeholders. Sales became my opportunity to meet people, get to know them, figure out how we could connect, and how I could potentially help them.
Over the next year, I went on to speak to over 2,000 businesses such as Jamba Juice, Sightglass Coffee, Sports Basement, and Westin. I enjoyed every conversation I had. Every interaction gave me the opportunity to connect with business owners, managers and leaders. I grew up with both my parents working as hourly workers who went on to run small businesses. Meeting these local businesses made me feel like I was given the opportunity to help people just like my parents who are more than 8,434 miles away from San Francisco back in Singapore.
In the following year, I was able to grow my team and bring on more folks into the sales and business development team. This leads to the second reason why I enjoy sales – having the opportunity to foster teamwork, camaraderie and to help others grow. I enjoyed sparring with Angel over sales tactics that she learned from Yelp. I enjoyed helping our intern Brandon to get up to speed with the latest email templates. I enjoyed working with Austin as he joined me to conduct his first ever interview for a potential candidate. I was overjoyed when Jaron, one of our first customers and former owner of Utah Maids, joined our team where he shared his personal experiences of being a business owner. Seeing him do so reminded me of how much I enjoyed discussing sales processes I learned from past experiences with Drew and Adam.
I am humbled and thankful that through sales, I had the opportunity to work with my team, help them grow, and work towards a common vision and goal. In that sense, sales to me is much more than exchanging a product or service for money. The money is secondary, but the opportunity to connect with people, build trust, and help them grow is the real reason why I found myself leaning in on sales despite my inclination as an immigrant founder to not do sales. Through sales, I discovered my passion to connect with people and create impact.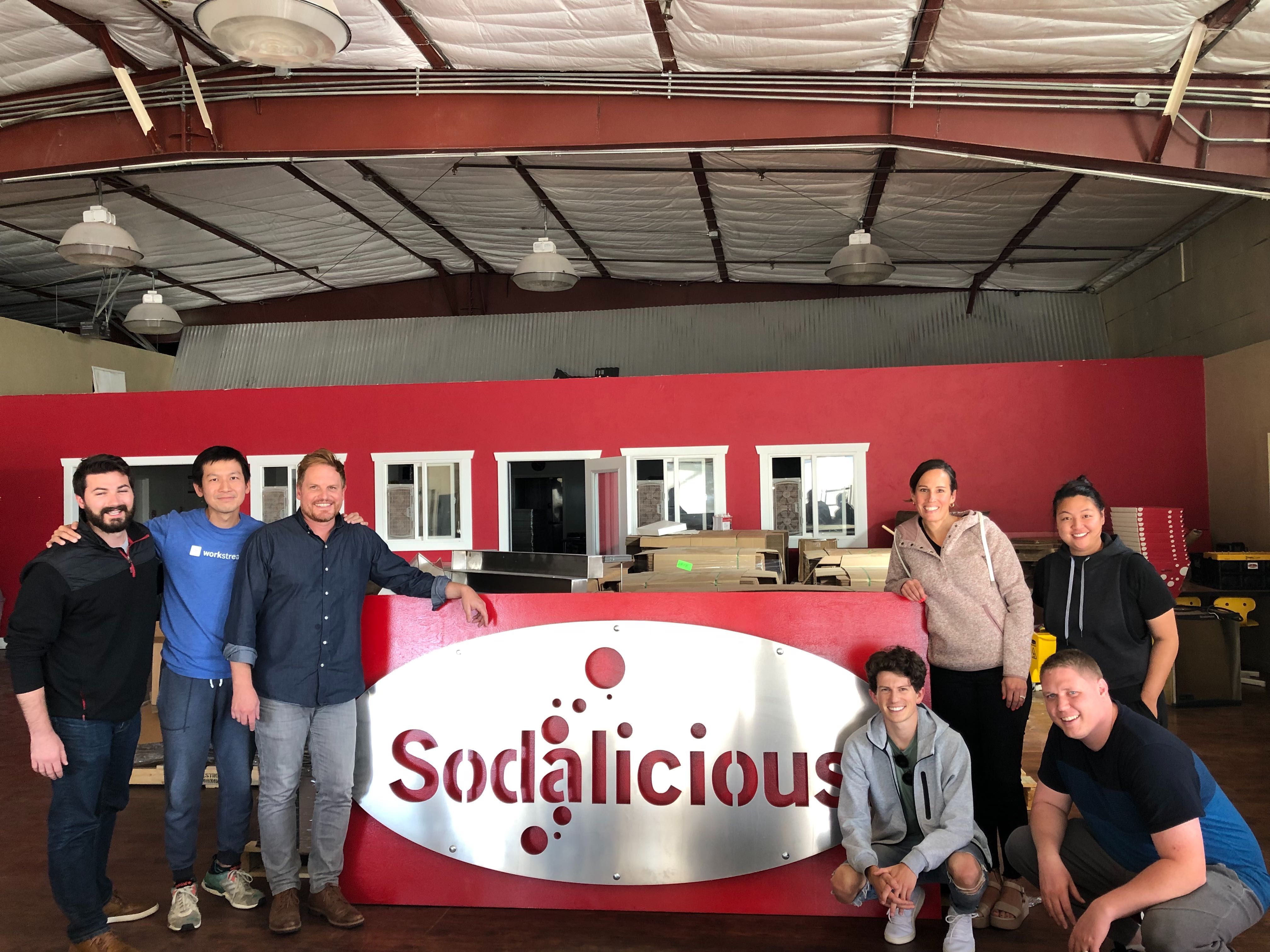 Desmond Lim is co-founder and CEO of Workstream, an automated hiring platform for companies hiring hourly workers. He is a graduate of Harvard and MIT Media Lab, former product manager at WeChat, and investor at Dorm Room Fund. He is based in San Francisco and lived in Palo Alto with his wife and two young daughters.