Restaurant hiring will start heating up.
For the restaurants that have remained open through the pandemic, hiring has paradoxically been a challenge. But one major reason people are choosing not to work is about to expire: the enhanced unemployment benefits from the CARES act.
With all signs pointing to the lowering of the extra $600/week, the incentive to stay home will be going away as it will again pay more to get back to work. Finally, restaurant hiring managers should expect to see a larger pool of applicants to choose from to shore up their locations (which has been an ongoing problem), so it's important to take stock of the positions to be filled and have a game plan in place to hire the right people. For example, attracting new talent the way McDonald's does may help you staff efficiently.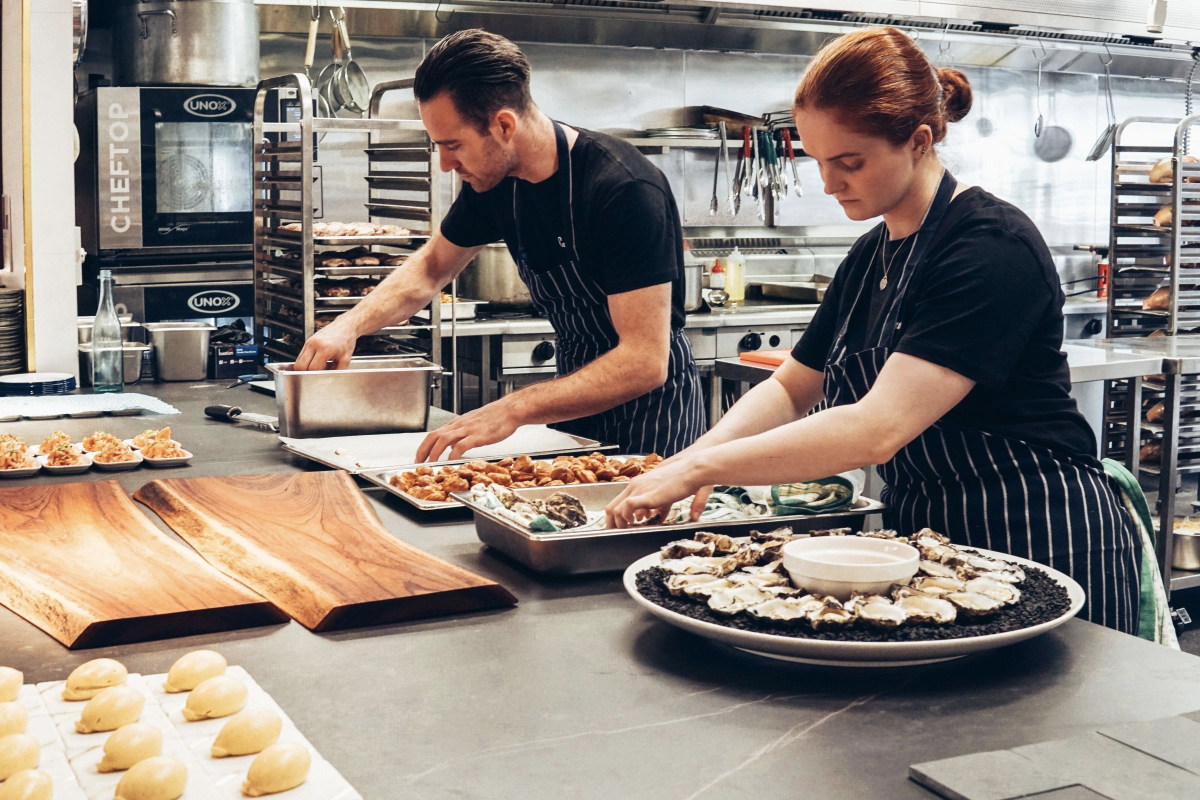 How to avoid COVID rule-change whiplash.
Perhaps more than any other industry, bars and restaurants have had to pivot on a moment's notice throughout this pandemic. Can we open? Can we re-open? Just outdoors? No more cash? Every other table? Closing earlier? It seems like everyday the city or state is imposing new rules and regulations that can make or break a business.
Setting up a Twitter alert may be the best way to keep abreast of new mandates. This way, anytime your official city/county Twitter sends out new information, you'll get a push notification. Even seeing changes an hour earlier can have a huge impact in day to day operations. Another option is to use a services that monitors specific webpages for any changes. This way, if the city/county page that lists food service guidelines updates, you'll get a notification right away. In today's climate, knowledge is power... to stay open.
Avoid being shut down: be rules-proactive.
Unfortunately, indoor restaurants tend to be where the coronavirus can spread the easiest. Check out this chart on businesses in New Mexico, a state currently seeing a spike in positive cases:
"Restaurants make up 15% of the New Mexico businesses with at least one COVID-19 positive employee -- more than any other industry in the state."
This is why government officials are cracking down on locations that violate the rules, handing out citations, fines, and even taking away their license to operate. Now is not a time to get unnecessarily shut down, so follow your city & state guidelines and stay in compliance. Being proactive about safety measures can mean your business stays open while the one next door closes. Want to know how to stay safe? We've got you covered with our complete guide to COVID-19 safety.
And heed the advice that "Bar Rescue" host Jon Taffer gave recently:
Build trust with your customers by showing your safety measures.

Be open with your community that your business is hurting. They want to support you.
Save money on advertising and marketing for now.
Don't FOMO into becoming a delivery business. Just because you see a lot of it, doesn't mean it's profitable.
Need help hiring the right people? Workstream can help. Our platform gets you 4x the number of qualified applicants and reduces your time-to-hire by 70%.
Robert Woo is a freelance content creator for various companies from startup to enterprise-level. When not writing SEO-friendly articles, he writes and performs comedy, plays guitar, and champions the Oxford comma.