Patrick is a Seattle native and spent nearly 5 years in New York working in and studying the world of broadcast journalism, before running back to the west coast and settling in (at least for now) San Francisco. Since landing in San Francisco, he worked in almost exclusively food, from food tech to food retail, and now food production. Outside of being Roli Roti's Brand Director, he is also a freelance food photographer, videographer, and writer. His work has appeared in Food & Wine, Eater SF, and Tastemade among others. Patrick, is also an avid CrossFit athlete, distance runner, and cook.
Q: What professional accomplishments are you most proud of since you started the Roli Roti project?

Patrick: Roli Roti was already an impressive company before I joined the team, but I'd like to think that I helped breathe life back into its digital presence. Having been around for almost two decades now, I was Roli Roti's very first full-time marketing hire--before I joined, there wasn't a consistent social media, online, or any sort of digital presence.

In the year that I've been here, their social media following has grown by 50; brand collaborations have brought Roli Roti more local relevance; and with additional marketing and design help, Roli Roti's retail products (Butcher's Bone Broth and Butcher's Salad Chicken) went from being in just 500 stores to over 3000.

I wouldn't say any of these accomplishments are attributed to just me, but I think I helped grease the wheels to get these things in motion with a great and ambitious team!

Q: What are the superpowers of your team?

Patrick: Despite having been around for about 17 years now, our team still feels like one of a start-up. With that, our superpowers are being scrappy, indefatigable, and creative. While we have our own separate roles, we all work incredibly hard and are super collaborative to be solutions-oriented to always find ways to solve issues that are bound to be encountered by a company of our size.

We may not have the most resources or capital, but we do have a fighting spirit that keeps us agile, innovative, and tireless.

Q: How would you describe your leadership style?

Patrick: I would say the underlying principle with how I lead is kindness. I am a firm believer in treating everyone well, no matter their role. I think that if you treat people fairly and kindly, you develop a rapport that allows your teammates to work with you more seamlessly and with more grit. I don't think driving your team into the ground is sustainable or a good way to get the best out of your teammates.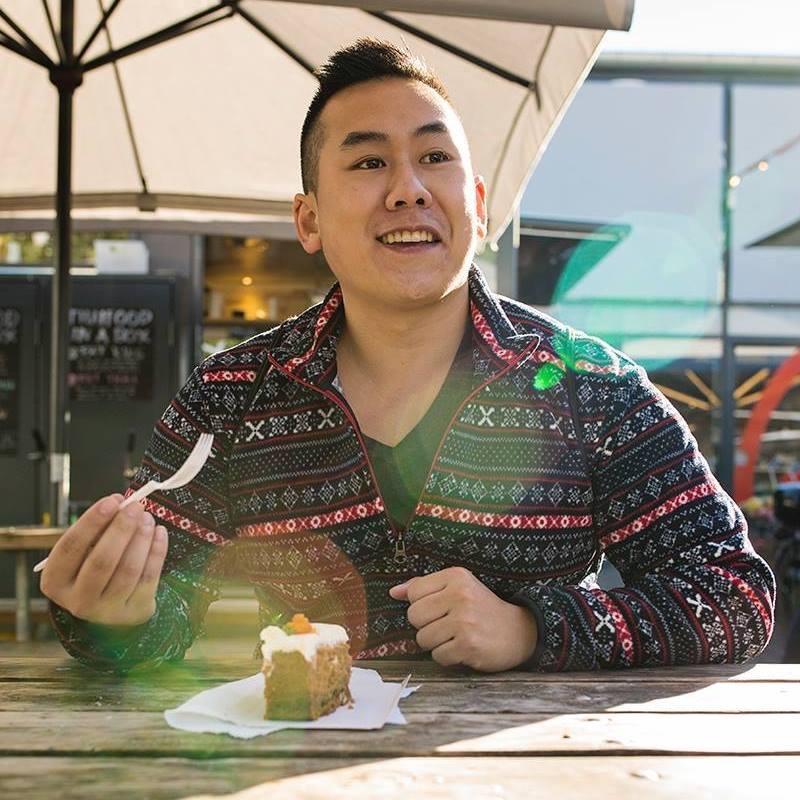 Q: What is the biggest challenge you have met in your career?

Patrick: Working with leaders who did not know how to lead. I think especially in the Bay Area, there are so many talented and ambitious people who have brilliant ideas who found amazing companies--however, I don't think talent and ambition always translates into being a good leader or manager. I think at the end of the day, a good leader requires empathy and confidence that makes their team want to work harder and believe a common goal.

Throughout my career, I feel that I've worked with some leaders whose leadership style I thought was detrimental to the company--despite wanting, personally and professionally--to see the company succeed. The tug-of-war between wanting to do your job well but conflicting with the compass that your leader has given you has definitely been the toughest struggle.

Q: What are some challenges or trends you see in hiring today?

Patrick: Particularly in the food world and particularly in an expensive landscape such as the Bay Area, small companies like ours that try to find talent that want to stick around and who want to align themselves with your company's values and missions is really tough.

Small companies can't compete with the compensation of giants like Google and Facebook. Otherwise great candidates for your small company will likely flock to these larger companies to help accommodate living in a place like the Bay Area.
Q: Have you ever had an hourly job? If yes, please share with us your experience.

Patrick: When I was in college, I was an aspiring news reporter. I took a job as an hourly intern at a news station in Manhattan. It was grueling. I worked the graveyard shift on Fridays and the weekends. It was tiring and thankless, and honestly one of the worst experiences I've ever had professionally. It made me realize, though, that the world of TV news maybe wasn't for me, and also that I could operate on very little sleep.
Workstream is a hiring platform that helps employers get 4x the number of qualified applicants. The world's most trusted brands use Workstream to optimize job board postings, automate screening and interview scheduling, communicate via text message, and streamline the onboarding/training process. See what all the buzz is about by scheduling a demo or email us hello@workstream.is!