In a bid to return to normalcy after a year-long battle with Covid-19, countries have been rolling out vaccinations to the general public. The goal? To protect their citizens and reduce the spread of the deadly virus. In America alone, there have been over 161 million shots given, where over 31% of the total population have at least one shot, while 18% are fully vaccinated.
Businesses are also ramping up on hiring, in anticipation and preparation for what is to come. However, it is crucial to remember that there are many changes to anticipate, especially since consumer behaviors have changed drastically from pre-Covid times. How exactly do you ensure that your Quick Service Restaurant (QSR) is sufficiently equipped for what is to come?
Here are some key pointers you may consider, based on a consumer survey conducted by VP Insiders. They surveyed 8,511 customers from their restaurant clients', social media ads and Foodie Facebook groups.
1. Anticipating and Catering to Increased Demands
It may not be applicable to re-open as per pre-global pandemic times, as there has been a change in consumer behaviors and their demands of the QSR industry. First, understand the potential dining behaviors of customers, to meet these demands.
Less customers may choose to dine-in
When asked 'How often do you plan on dining out?', 50.9% of those surveyed felt like they would do the 'same as before', while 45.9% chose 'less than before'. Taking this into consideration, it is likely that demand for dining-in at restaurants will not meet pre-Covid levels.
However, this isn't the end of the world, as >50% feel that their normal dining out routine will be back to normal within 90 days. It is still essential to ensure that there are sufficient staff on-ground, as manpower will also be required to maintain a safe environment for customers.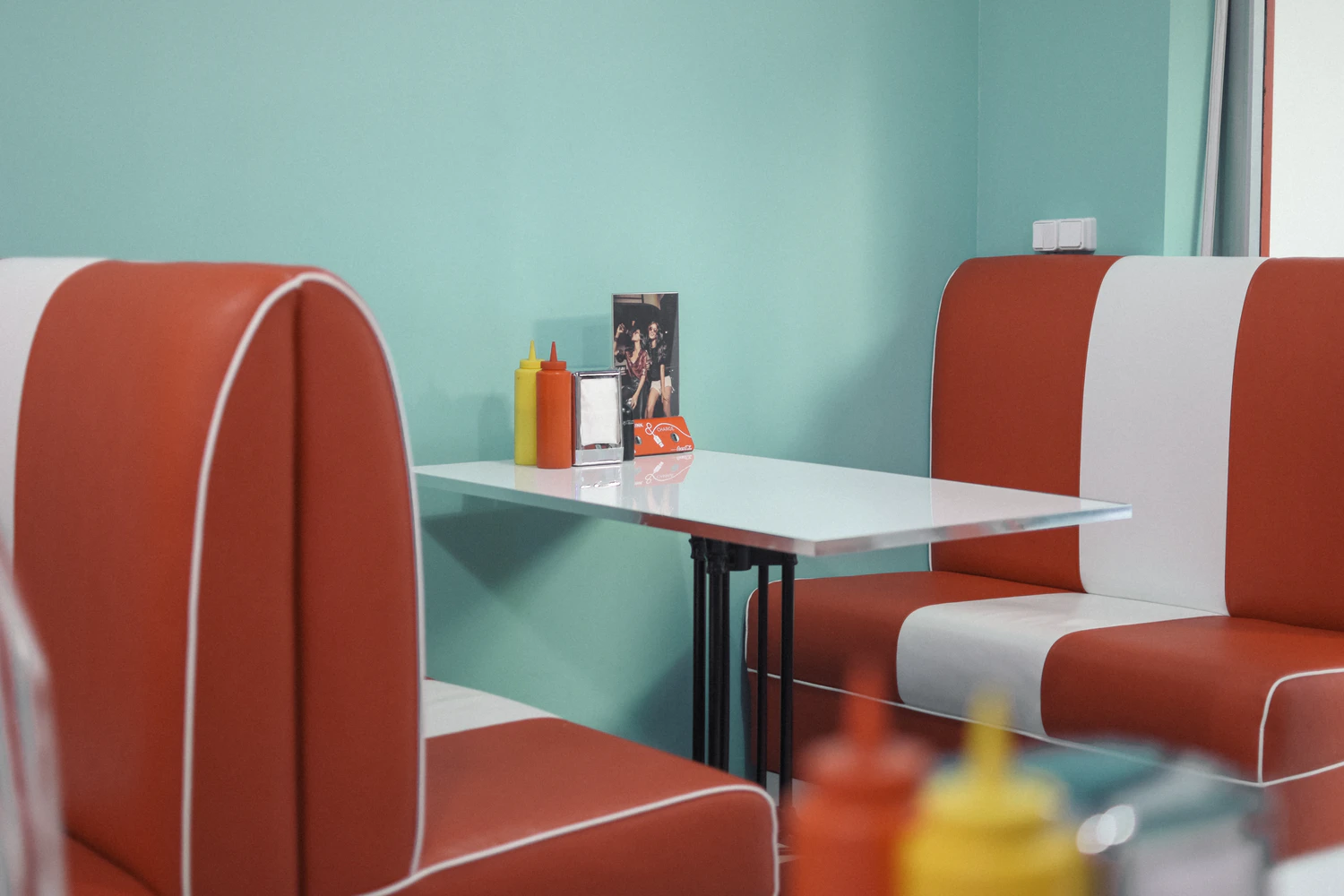 Preference for curbside delivery
Additionally, you may also look into curbside delivery, if that is a service that is currently not offered by your QSR. 31.9% of customers have indicated that they are 'very likely' to use 'curbside delivery' as a service, whereas 18.2% chose 'extremely likely' and 34.4% chose 'somewhat likely'.
By incorporating curbside delivery, you may be able to reach a greater base of customers, especially those who may not be willing to dine in, but are still a fan of your offerings.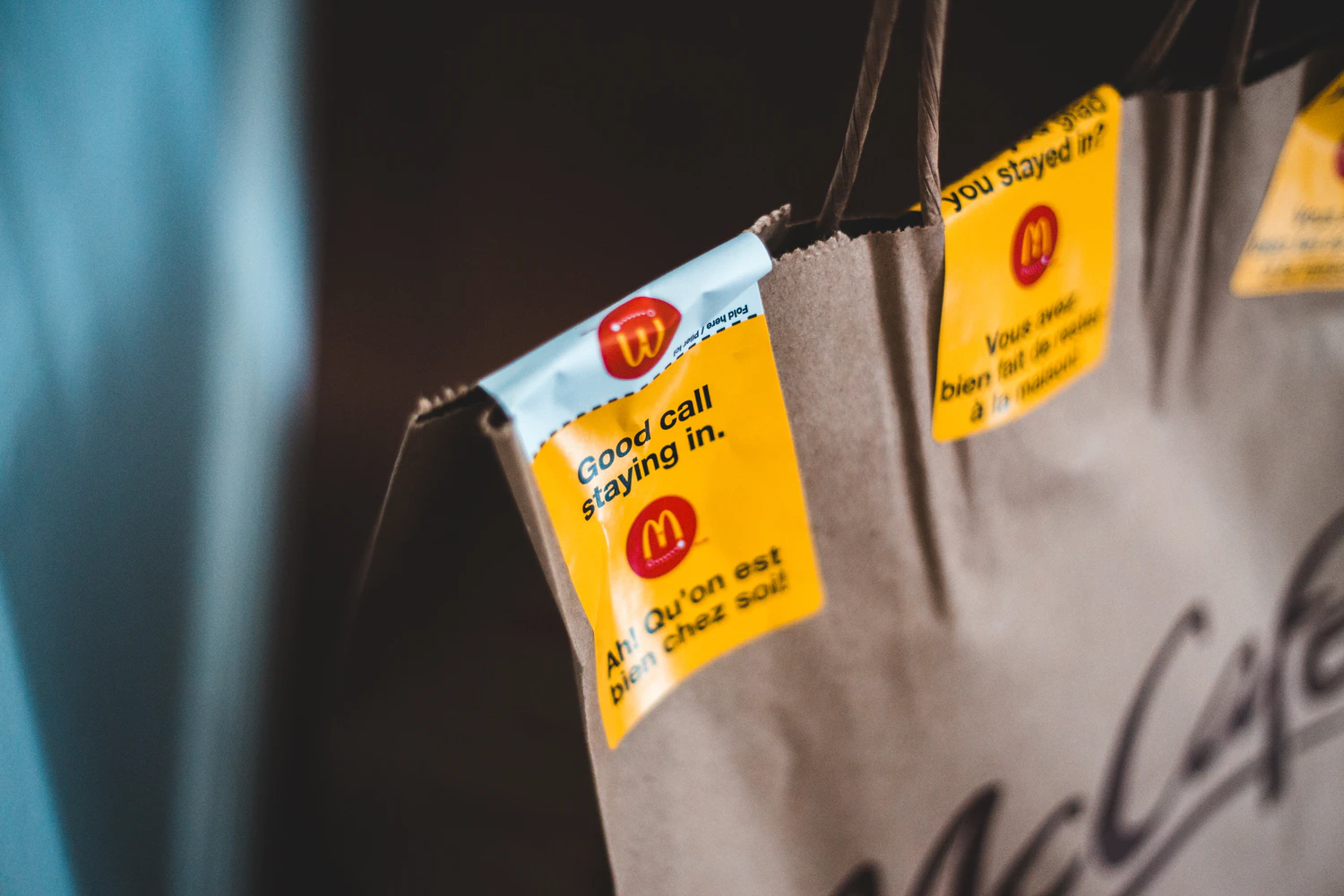 2. Creating a Safe Environment for a Peace of Mind
Health and safety takes the spotlight when customers venture out of their homes, as they try to minimize interaction in hopes of keeping themselves, and their loved ones, safe from the virus. There is an increasing expectation that products and services offered adhere to the safety standards, and necessary precautions are made.
These fall under several categories:
Temperature Checks
46.3% of those surveyed believe that temperature checks are important - and although not they are not the majority, it is a significantly high number. Temperature checks are an additional layer in keeping your QSR Covid-safe (as it can be a means of early detection), and not enforcing it may result in losing a large portion of your customers who deem temperature checks important.
Why risk this when you can simply buy a temperature screening device, and place it outside of your store? Of course, it'd be great if there was also a staff stationed nearby, to ensure that customers comply with the temperature screening prior to entering the store.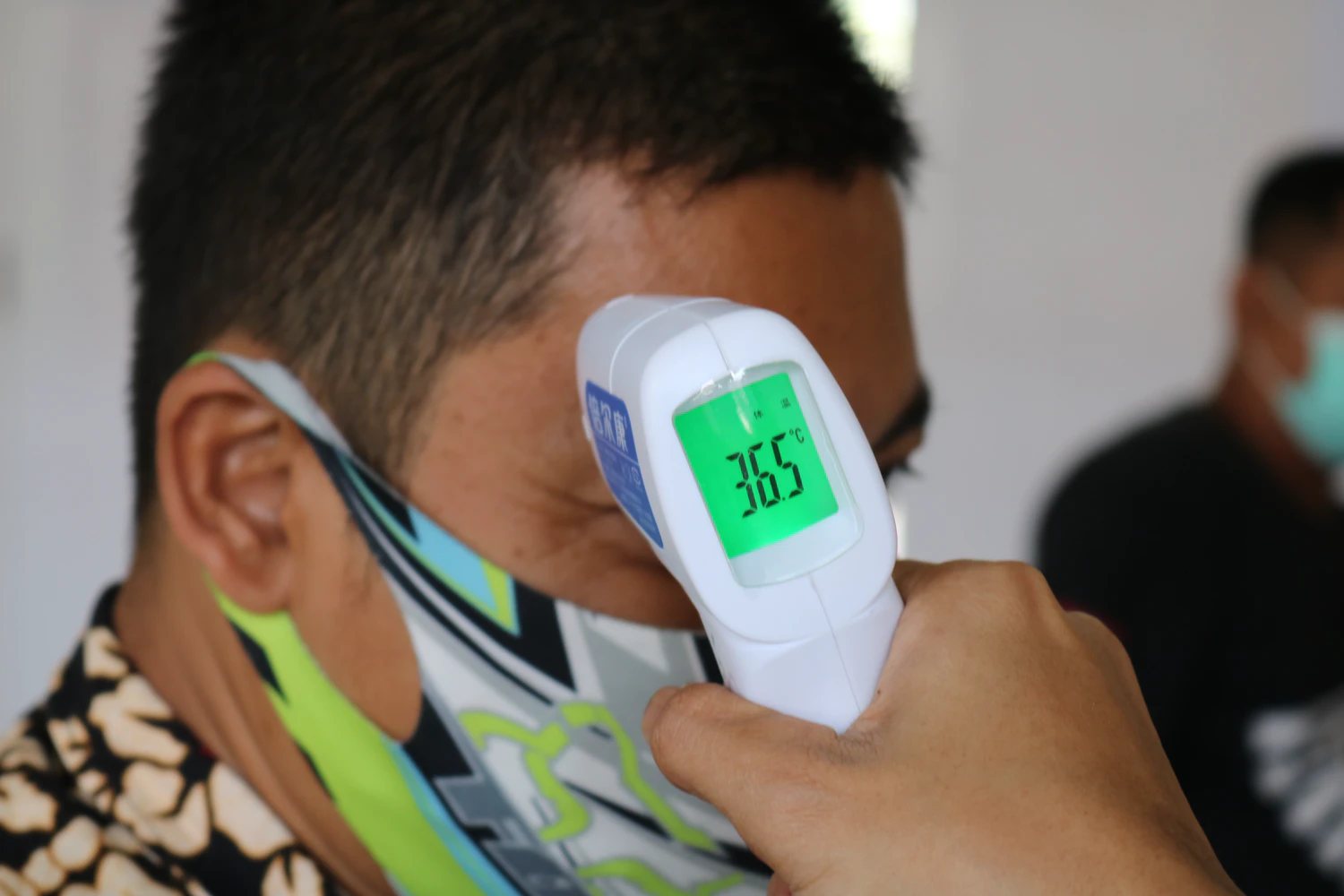 Maintaining a safety distance
A study in The Lancet found that physical distancing of at least 1m lowers risk of Covid-19 transmission, and this should be incorporated especially within dining areas where customers are likely to be chatting and not wearing masks.
Safety distances can be created by spacing tables 1m apart, and ensuring that guests are seated at least 1m away from other tables. If this is not physically possible due to permanent fixtures, another option is to place 'no sitting' signs on every alternate table.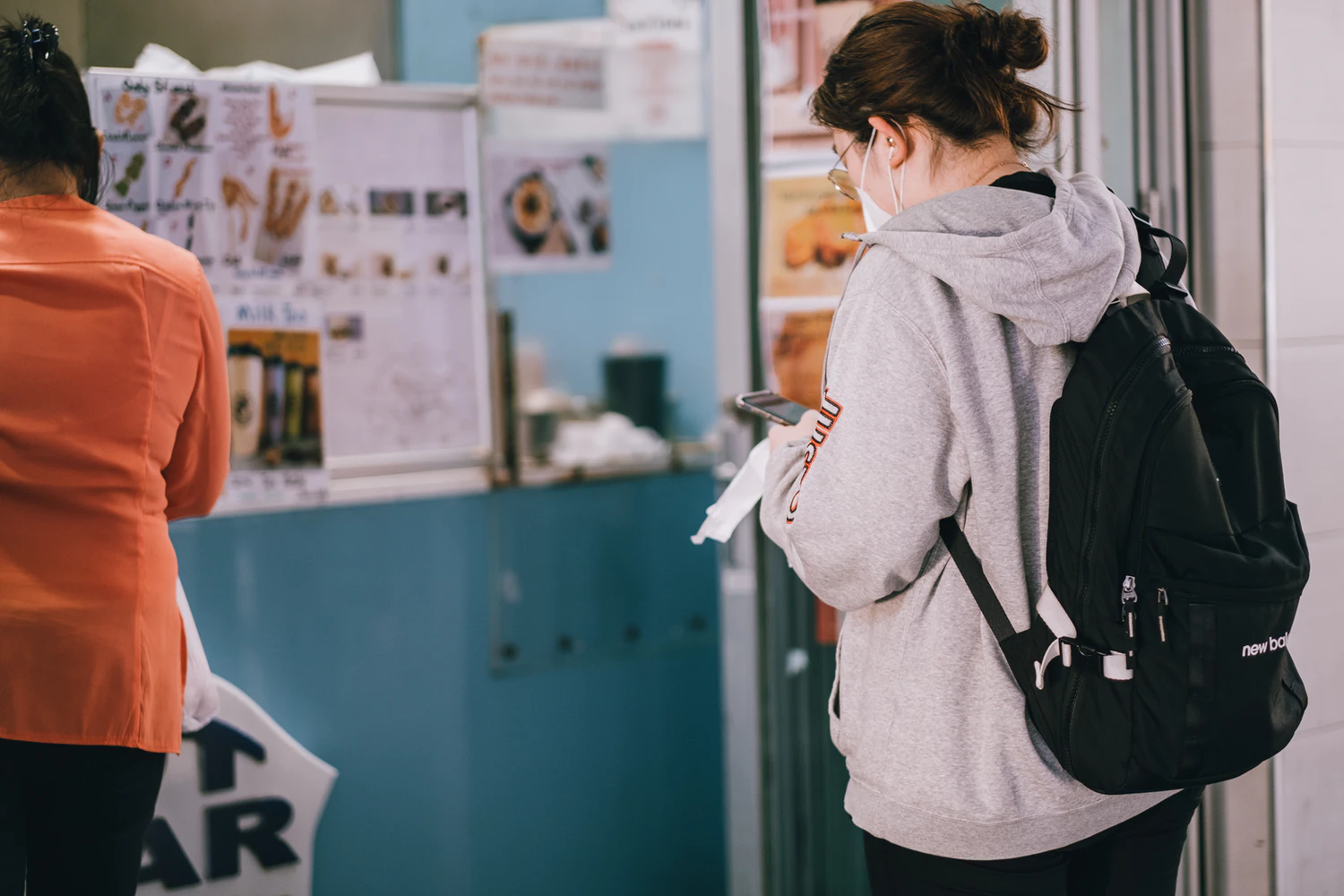 Exploring single-use menus
When asked 'Are disposable, single-use menus important to you?', 58.7% indicated yes, implying that this is, in fact, something that customers would prefer. But why not take it a step further by providing digital menus that can easily be accessed by scanning a QR code?
Customers can easily scan the menu, decide on what they want and immediately place an order online. Not only does this save the environment, it also reduces contact between your staff and the customers, ultimately creating a safer environment.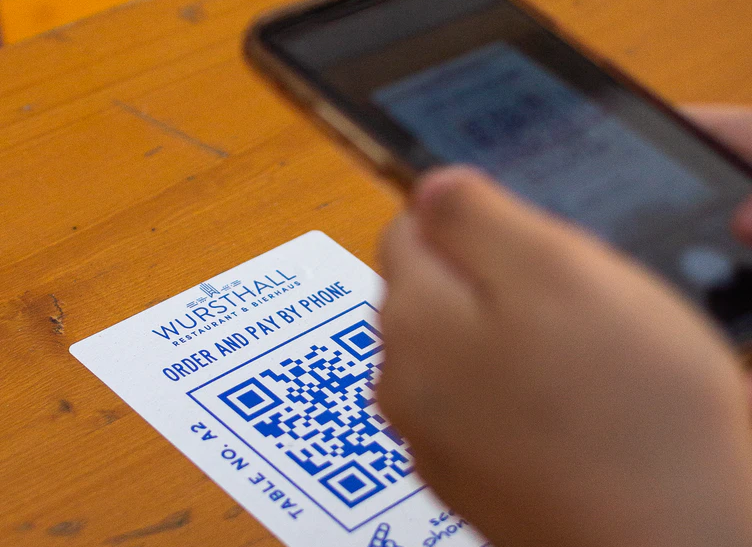 Ensuring that staff are appropriately dressed in PPE (Personal Protective Equipment)
61.9% of respondents prefer restaurants to use both masks and gloves, while 24% indicated that there should minimally be masks worn. This highlights the focus on safety and hygiene in the eyes of customers.
As a QSR owner, you will have to set (and enforce) strict regulations such that all staff adhere to the health standards expected by customers. You may also need to determine the necessary quantities of PPE required, and source for suppliers to ensure that these items are always available in-store.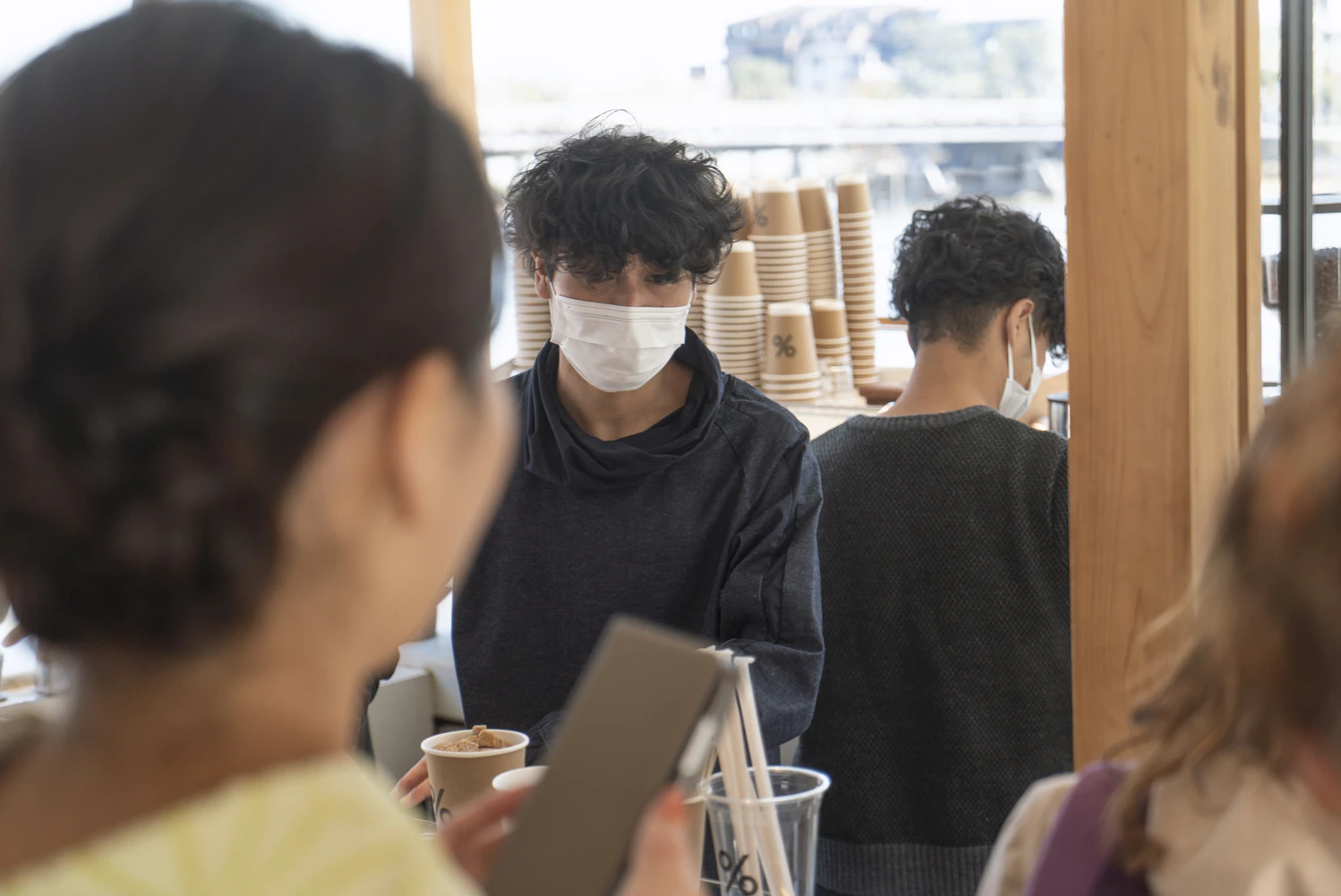 3. Managing Your Manpower
With so many new procedures in place, how do you ensure that you're sufficiently equipped to tackle store reopenings? If you've previously let go of staff due to store shutdowns, you may dread having to hire for open positions once again, especially with the uncertainty of when everything will pick up.
There may be an added layer of stress, when you think about how to hire in the current situation. But don't fret, we have some tips that may help make this a less painful process.
Make applying and hiring simple (for the candidates, and your team)
Through text-to-apply posters, not only can you utilize your physical stores to publicize new job openings, the application process is also convenient and quick! Visitors can scan the QR code on these posters, or text the number displayed to get a link to all open positions.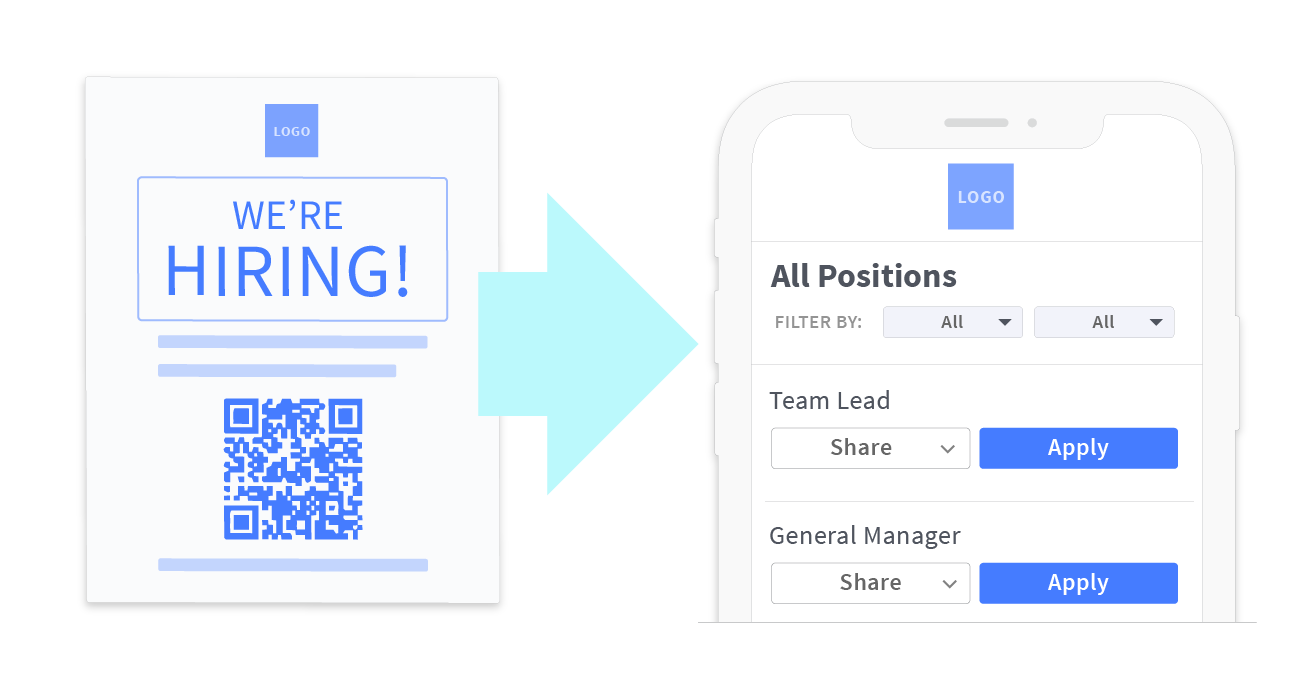 Job board integrations will also help in simplifying the hiring process, as hiring managers will no longer have to copy and paste to multiple job boards. Instead, they can post to over 25,000 job boards with a single click, and view all applicants within a single dashboard. Artificial intelligence is also used to optimize your job postings across multiple boards, to ensure that job posts are shown to 10 times as many job seekers.
Moving online (and maximizing technology)
If you can't hold physical interviews for now, why not get applicants to submit a video resume instead? Not only does it set the application process apart from others, it is also an easy way to narrow down candidates who are genuinely interested in the role. The best part? No more having to sift through hundreds of boring resumes!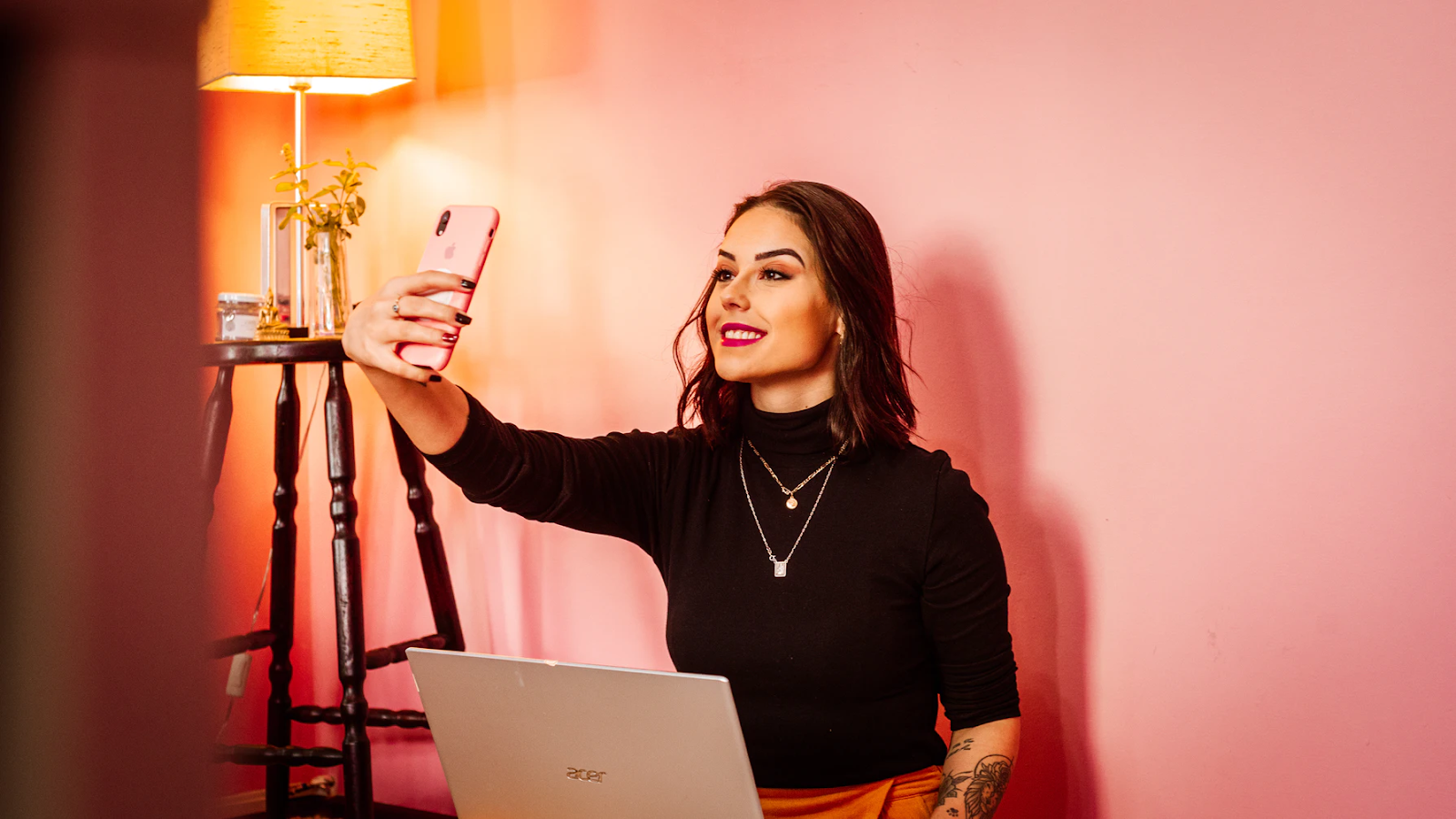 Automated scheduling is another feature that you should consider - select candidates you'd like to meet and they'd instantly get a text message link to your calendar (with pre-allocated time slots) to schedule a Zoom meeting. They will be able to choose a timing that best suits their availability, and get reminders closer to the interview date. In the event that something crops up at the last minute, they will also be given the option of rescheduling, effectively preventing ghosting.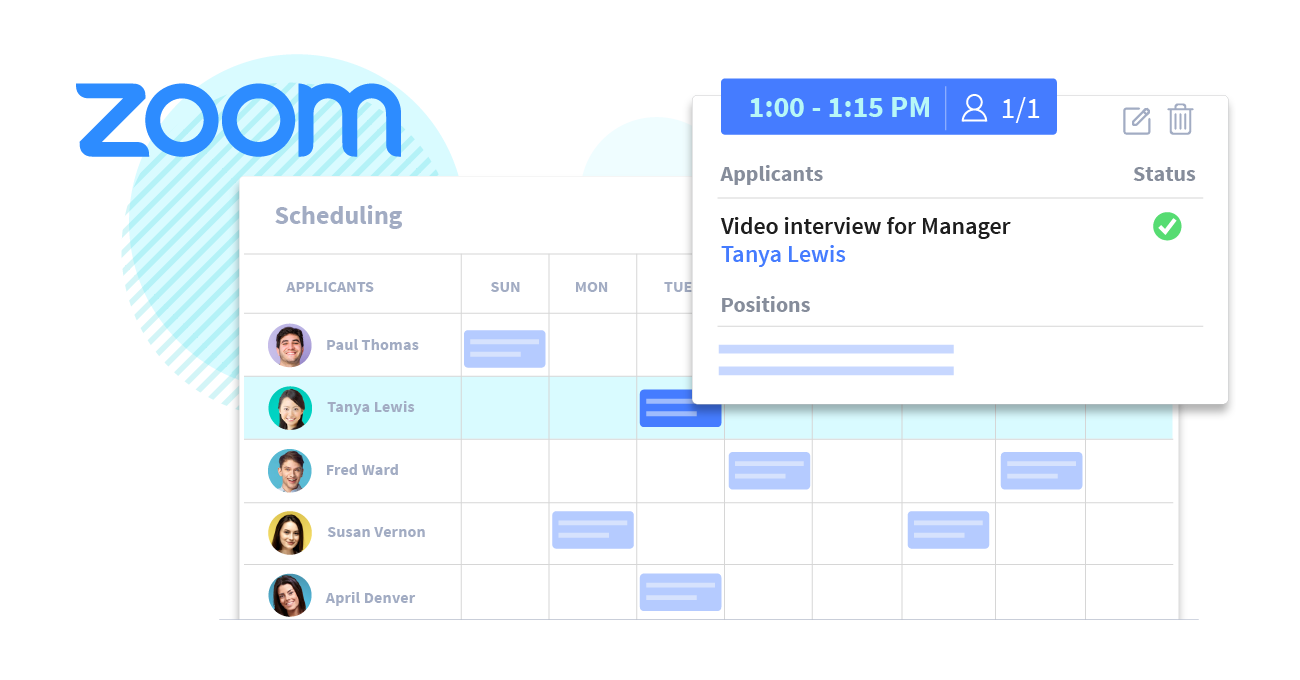 Seamless onboarding processes
When you've finally secured a candidate, have an entirely paperless onboarding process by uploading documents online, collecting and storing electronic signatures and setting up trigger alerts for incomplete paperwork.
Mobile training is an effective way to onboard new staff, as you may send handbooks, checklists and training videos via a text message link, which makes these documents easily accessible. SMS reminders will also be sent to guarantee completion.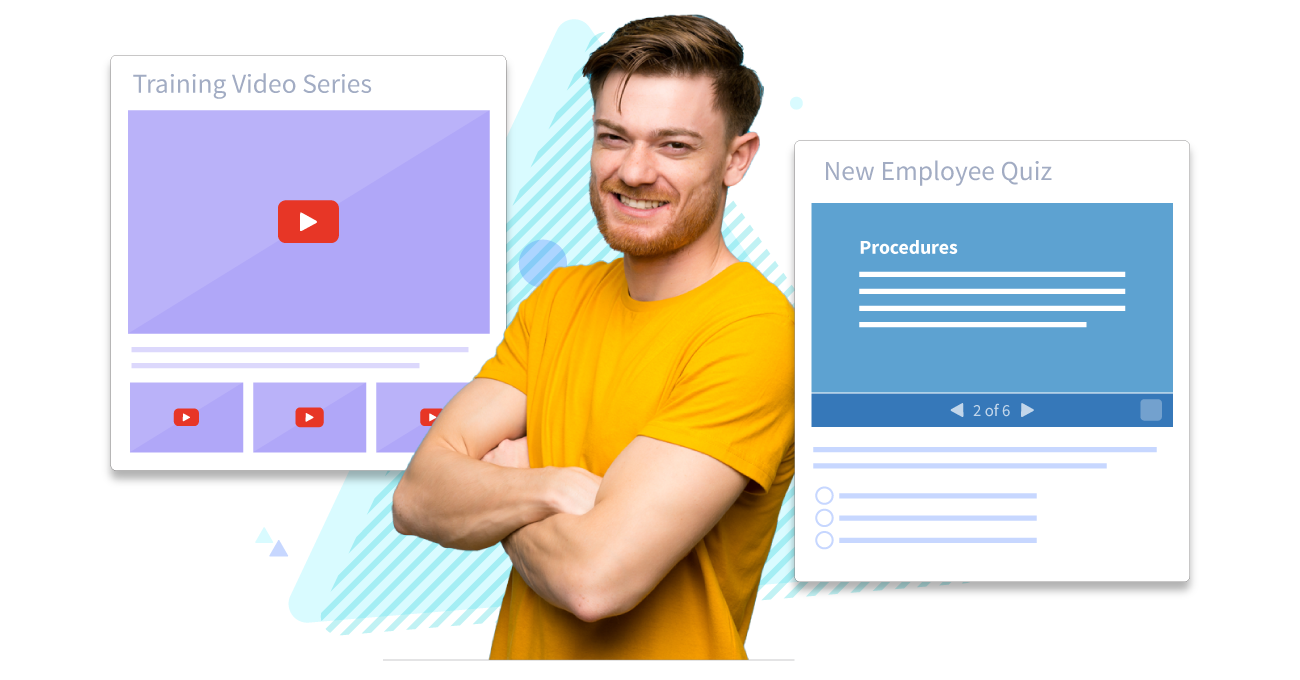 4. Creating an Online Presence through Social Media Marketing and Word of Mouth
Finally, how can you market your brand to reach your target consumers? More people are turning to their mobile devices to search for best dining spots, widely reviewed locations and good deals.
This is further highlighted through customers' response to the question 'What's the most effective way restaurants can market their offers to you', with 27.1% choosing text messaging marketing, and 23.3% opting for social media.
Running engaging campaigns, encouraging followers to share your posts and having giveaways are just some ways to promote awareness and brand loyalty. Paying for ads and boosting your posts are another option, to reach a greater audience beyond those currently following your brand.
Most importantly, never underestimate the power of reviews, or word of mouth. A 4-5 star review goes a long way, while a 1 star review may also significantly impact your brand image. By maintaining a certain standard of customer service and satisfaction, customers are bound to come back for more.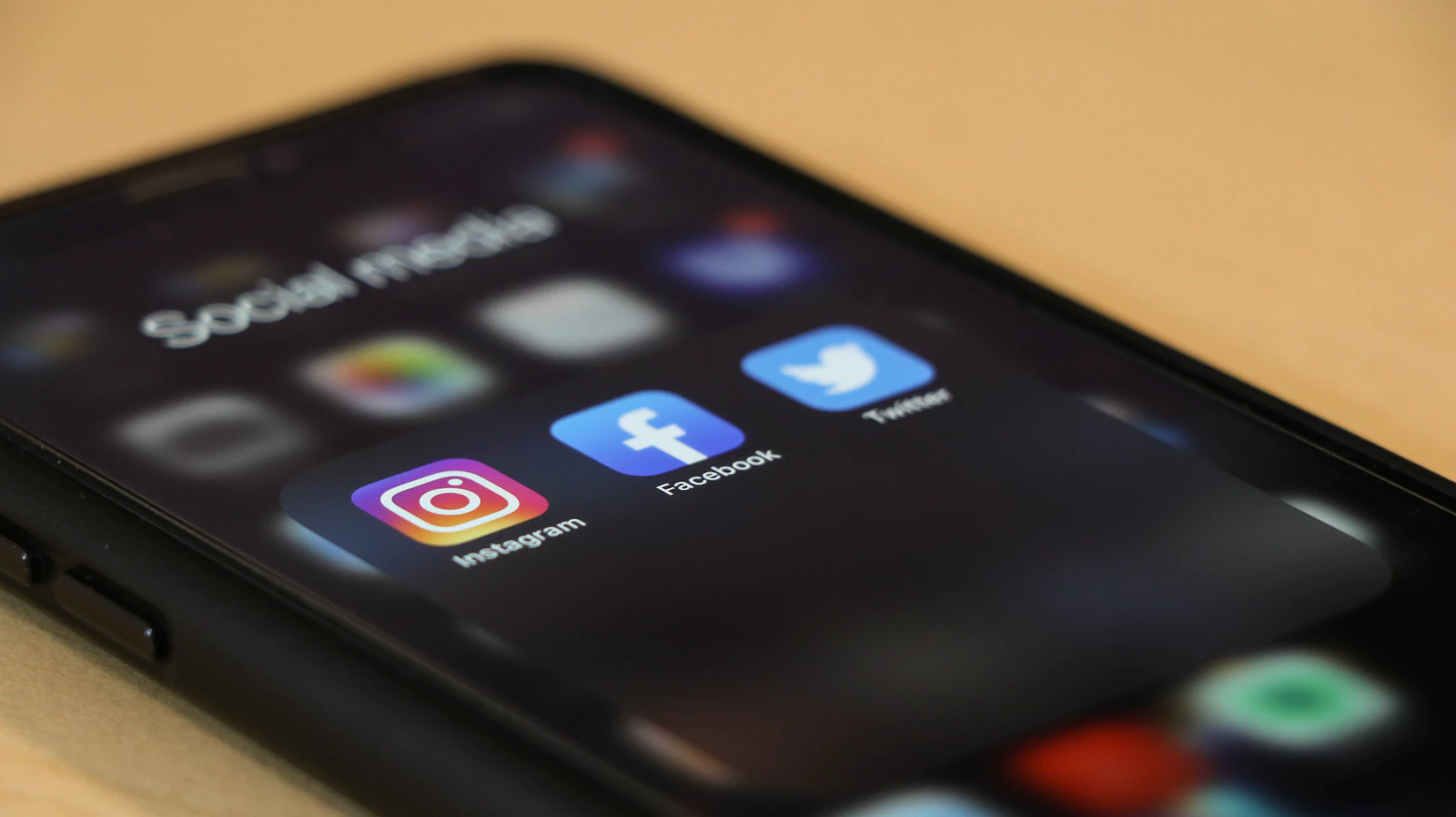 Covid-19 has drastically changed the consumer landscape, and while it is uncertain if it's for better or worse, our world is slowly settling back into the new normal. By keeping ahead of the trends and ensuring that your QSR is prepared for these changes, you will be well-equipped and ready to tackle what lies ahead.
Still unsure of how to apply these tips to your QSR? Schedule a call with us now, we're more than happy to help!
Kai Lin is a freelance writer and digital marketer well-versed in SEO. Apart from writing, she also seeks solace in traveling, photography and playing the piano.