"Innovation with a twist on the familiar" - that's Taco Bell's product philosophy. The popular Mexican-inspired American fast-food chain has always been known for its product innovation, which started in 2012 with the widely popular Doritos Locos Tacos. Product development seems to be at the forefront of their strategy and they have succeeded tremendously. And this applies not only to their food menu. In 2018, Taco Bell even received an innovation award for its self-service technology using Elo's Android architecture in its kiosks. How exactly has Taco Bell managed to maintain a reputation of being an innovative franchise in this day and age? Let's find out.

Understanding Demand - Targeting Millennials
In recent years, Taco Bell has switched its target audience from family and children to millennials, even removing their kids' menu during the transition. This particular demographic is known to be loyal to brands they trust and it is noteworthy to attract their attention considering the fact that they make up the largest demographic in the country (in the US alone, there are about 80 million millennials).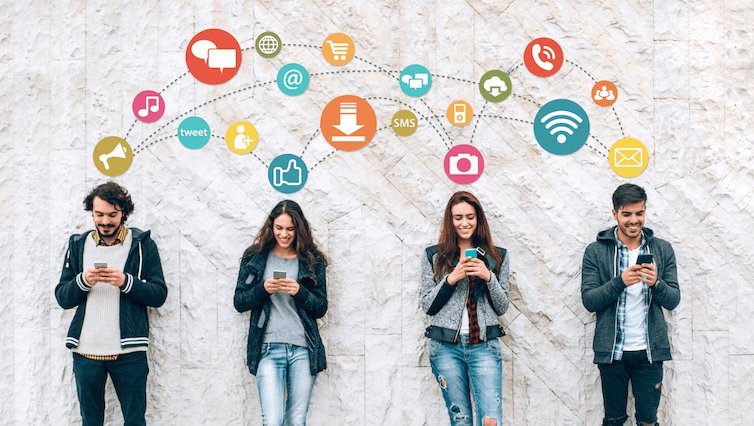 In an effort to switch their core target consumers to millennials, Taco Bell came up with multiple strategies to appeal to this tech-savvy generation. Among others, they have ramped up their social media activities and even executed campaigns through Twitter and Snapchat to reach out to more millennials. This gives them a chance to increase engagement with their target consumers while, at the same time, expand their brand awareness through these social media users themselves.
Moreover, they are aware that millennials are all about instant gratification and value moving through the queue quickly. That's why they made use of technology to improve on their ordering and pick up services, making it more efficient than ever. It's needless to say - Taco Bell is definitely trying their best to innovate their product and services so that their consumers will get what they want.
The shift in focus towards millennials did not stop at targeting customers. The brand quickly recognized that millennials form a huge proportion of their workforce. This meant a need to engage with job-seekers differently, especially in job advertisements. Text-messaging has also become synonymous with the future of hiring - millennials are constantly on their mobile phones, and in a competitive market for talent, the first employer who responds usually lands the job applicant. Workstream's end-to-end hiring platform harnesses the power of automated text messages to ensure your company is top of mind for candidates. Schedule a time with our hiring experts to see how you can optimize your hiring today!
Menu Innovation
According to Melissa Friebe, Vice President of Taco Bell's Insights Lab, their product innovations are simply a response to consumers' demands. That is, they are not merely innovating to make waves. Rather, Taco Bell seeks to ensure their customers' needs are well-met. Here are some of the menu items invented through their comprehensive market research.
Doritos Locos Tacos
While the all-time favorite product was released in 2012, R&D teams from both Taco Bell and Frito-Lay have been working on it since 2009. The idea of it arose when they found that most of their consumers liked putting potato chips in their sandwiches, while others said they loved the flavor of Doritos. They put two and two together and found a way to make their tacos more flavorful while meeting the demands of their customers. Since its introduction, more than one billion of Doritos Locos Tacos have been sold, proving that you can never go wrong when you listen to what your consumers have to say and innovate accordingly. One thing's for sure, the Doritos Locos Tacos has to be one of the most iconic food innovations in history.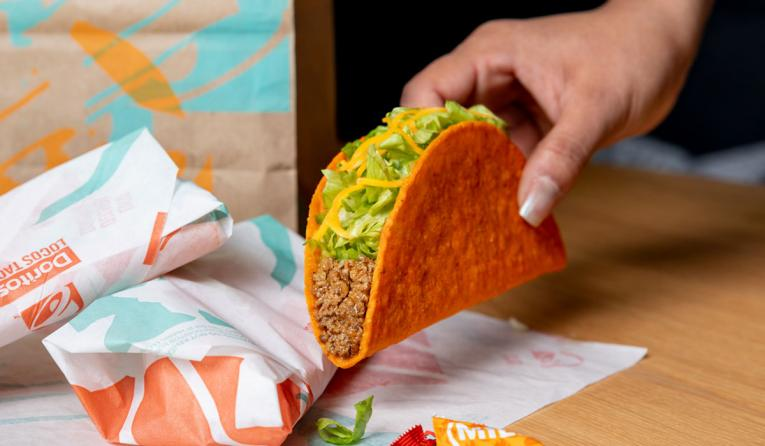 Health-conscious Products
It is nothing new - we are seeing a changing consumer trend where there are increasingly more individuals who prefer healthier and wholesome foods, even in fast food joints. And Taco Bell definitely did not miss the chance to ride this wave. In the same year of 2012, the brand launched its Cantina menu, which included higher quality ingredients and healthier options for those who prefer them. This portion of their menu was well-received by the older crowd and women, segments of the populations the fast-food joint did not specifically target. By keeping up with the trends and innovating on new menus, it is no wonder Taco Bell is considered to be one of the most innovative brands in the quick service restaurants (QSR) industry.
Prioritizing Customer Experience
Digitization is ubiquitous in this day and age - Taco Bell knew that they had to adapt their processes to complement the behavioral changes their consumers are going through. In fact, they were the very first QSR to roll out the system of ordering and paying ahead through a mobile app, creating a great experience for customers who want to skip the queue. According to Rafik Hanna, senior director of Taco Bell's All Access, for every digital transition the company makes, they always ask, 'what is in it for the customer?'.
Some of their efforts to create the best customer experience included expanding their delivery service by partnering with Grubhub. This was done in a bid to make sure that they are providing their remote customers with the best ordering experience by streamlining Taco Bell's delivery services.
Additionally, the award-winning QSR technology used in their self-service kiosks were also rolled out so that customers could 'own' their ordering experiences. Customization of the food menu and the ordering of vegetarian options were made easier through the kiosks. Moreover, these kiosks are more inclusive as it includes multiple language options and even allows visually impaired users to navigate the menu through their Americans with Disabilities Act-compliant features. It is apparent they knew what customers need and set out to make changes in order to provide a great customer experience.
On top of that, Taco Bell relaunched its website to provide a more seamless ordering experience for users. Customers are now able to search for their product names for faster ordering. In addition, the new nutrition calendar feature also allows easier access to ingredient information for those who have special dietary needs. Most importantly, Taco Bell's website (and mobile app) allow customers to eliminate queues and waiting time by ordering ahead which definitely goes well with their target consumers - millennials. Seeing how they appreciate getting their orders promptly, such improvements to their interface will definitely bring the customers back for more.
Leveraging Social Media
Given that their main target audience is a generation of tech-savvy individuals who spend a substantial amount of their time on social media, Taco Bell figured that leveraging these platforms is probably the best way to get to their consumers. Well, they are right. Through social media, not only are they able to advertise their products, but they can also have influencers do it for them. And let's be frank, would you rather hear about a brand bragging about its own products or hear the compliments from an Instagram account you trust?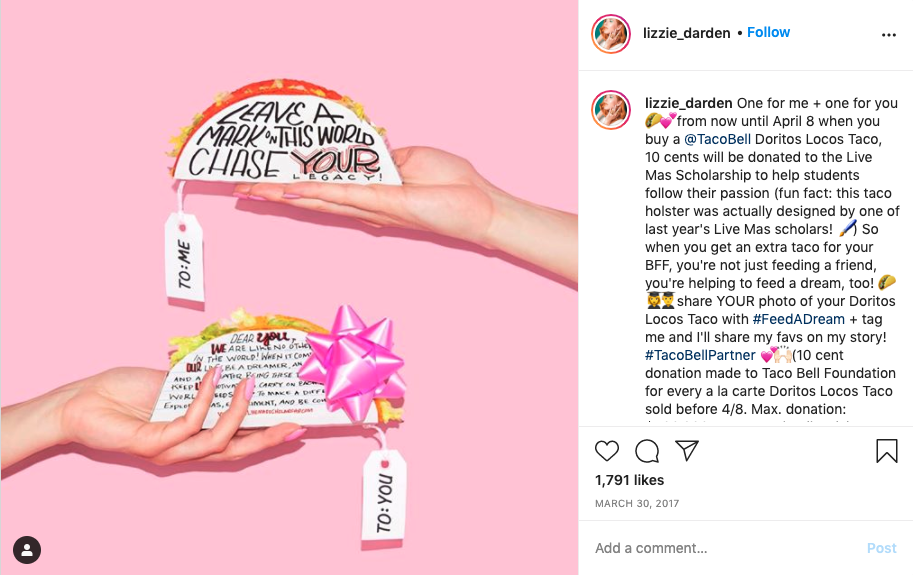 Aside from influencers, Taco Bell also hopes consumers themselves are able to increase their brand awareness through word-of-mouth. How do they make it happen? By being a part of the social experience. While inventing new food products, the aesthetics of their menu are always on their minds. They want to ensure that their foods are attractive enough, or 'insta-worthy', so that consumers will want to take photos of their food to post on their social media. Eventually, these photos will reach the followers of these customers and kickstart a domino effect that will result in more people craving for their products.
Taco Bell's social media platforms are used for many purposes. They closely monitor their Twitter account to ensure customers' complaints are at its minimum, uses Snapchat to give consumers a preview of its new menu, and utilizes Instagram to increase engagement with their loyal customers by posting artistic content instead of just posting ads on burritos. Whatever it is, Taco Bell is indeed making full use of the social media craze to get its brand out there.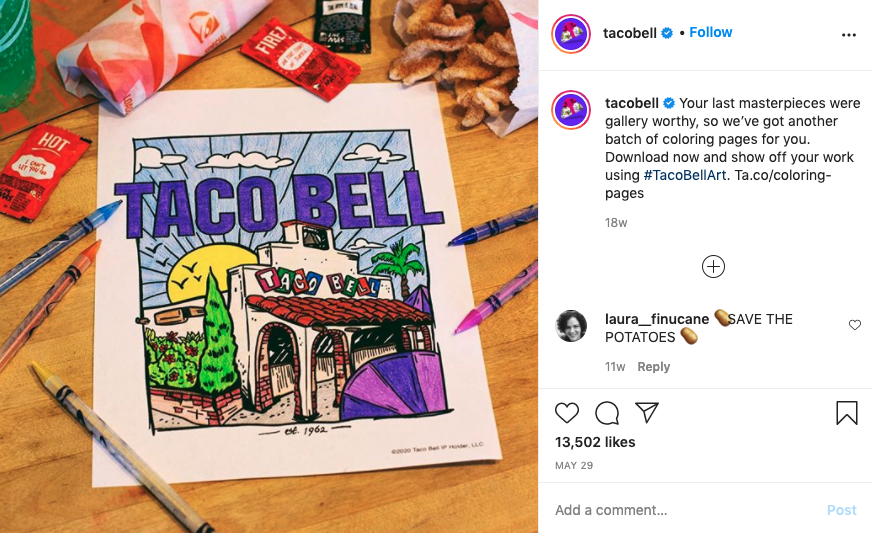 Reinventing their Stores Through Mobile Restaurants
When the coronavirus pandemic hit, many businesses took a plunge with it. Fast-food chains that provide drive-thru services, however, are found to be recovering at much faster rates than those which do not. Unsurprisingly, most consumers prefer to get their food where human contact is at its minimum during this crisis, making such drive-thrus vital to a QSR's operations. Taco Bell, in particular, acknowledged the significant importance of drive-thru business in recent months that they decided to open up a new location that dedicates itself to it - the Taco Bell Go Mobile.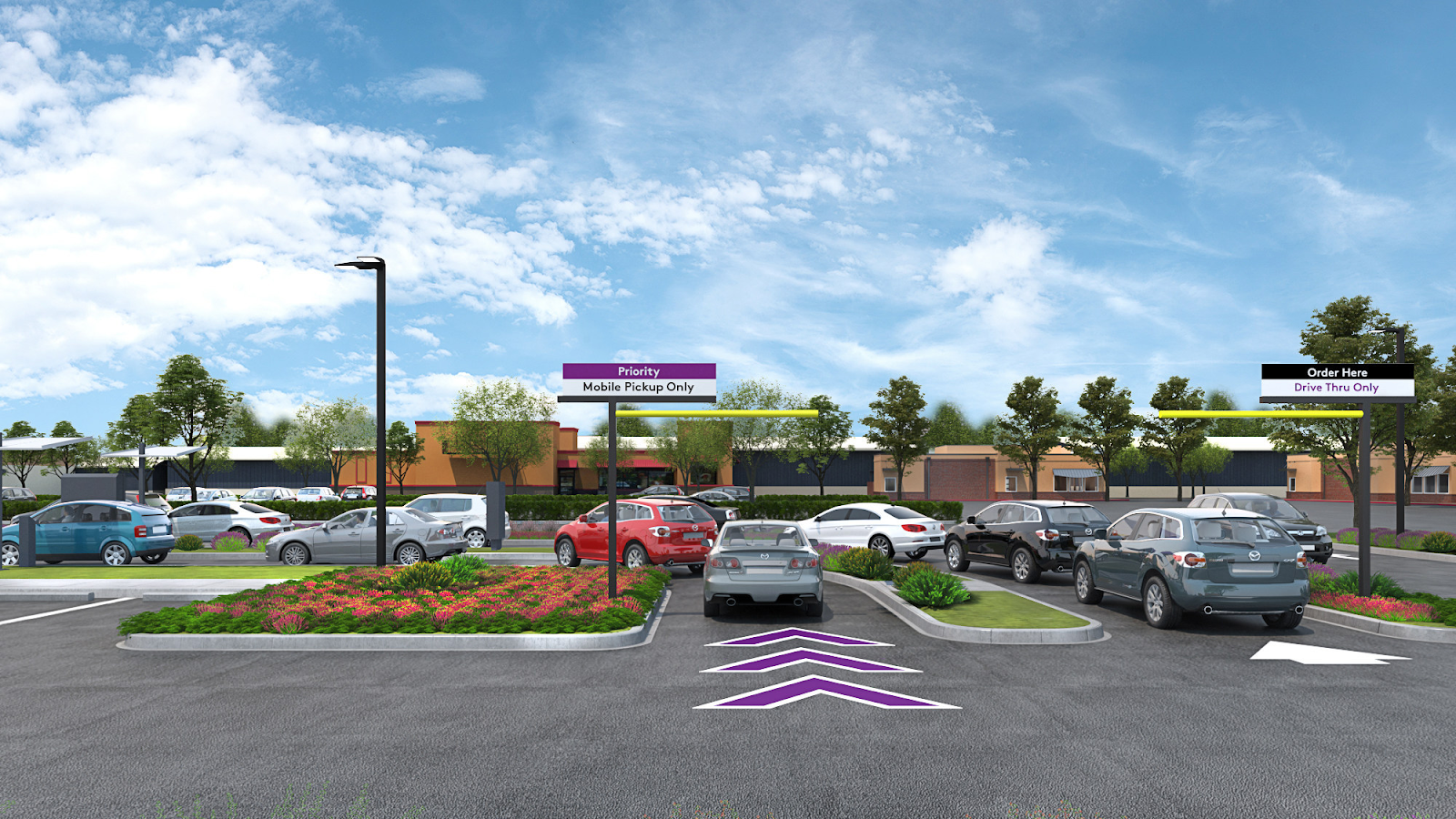 The Taco Bell Go Mobile location features two drive-thru lanes, one of which provides quick service for customers who placed their orders through the brand's mobile app. Not only that, the outlet is packed with impressive technology. This includes a smart kitchen technology that allows them to detect the arrival of a customer who has placed an order through their mobile app and even suggesting the fastest route for the customer to get to their food.
Taco Bell knew that adapting to the current situation is essential in retaining their customers. And right now, the situation is to not allow any more human contact than they need to. For this reason, they have included a contactless curbside pickup and tablet ordering outside the outlet operated by a group of their masked employees called the "Bellhops".
Above all, this new location is significantly smaller than its traditional restaurants, calling for lower overhead costs for the company. This shows that Taco Bell has recognized the declining importance of their dining areas and are allocating more of their resources on innovating their drive-thru services to provide the best experience for their customers. As a matter of fact, this could even perhaps be the future of the QSR industry as we move forward. And it is something you might want to consider looking into for your own QSR.
What's Next for Taco Bell
Taco Bell has certainly exceeded expectations when it comes to fulfilling the wants and needs of their customers. So are they really the perfect company every other organization can aspire to be? Not quite.
Taco Bell operations rely heavily on hundreds of franchise operators, and most importantly, thousands of hourly front-end employees. A wise one learns from the mistakes of others, and from the stories of the McDonald's hourly workers' strike, Taco Bell has to take it upon themselves to ensure employees are being heard when operations become too complex. Besides, considering the fact that the bulk of their hourly workforce belongs to the demographic of their target consumers, Taco Bell cannot afford to turn a deaf ear to their complaints, should they arise.
Earning the loyalty of its franchisees and employees is imperative to prevent the downfall of the brand. If they can put just as much effort into them as they do for their customers, Taco Bell can and will definitely go a long way.
Summing Up
There is no doubt that Taco Bell is one of the most innovative companies in the industry. We have seen how they were able to succeed by keeping up with current trends and consistently innovating to meet the needs and wants of their customers. Emulating Taco Bell's practices will definitely bring your QSR to greater heights. But before keeping your customers satisfied, ensure that your employees' welfare is also well taken care of. After all, what is a company without the support of its workforce?
Want to stay updated on the news from the QSR industry? Subscribe to our blog.
Zakiyah is a freelance content writer. She's a lifelong learner, looking for opportunities to expand her horizons whenever she can. She loves traveling, playing volleyball and reading up on general developments in the industry.