Christopher is a serial restaurateur and owner of Crazy Harry's Bar, which has been featured by Forbes and is currently ranked by craftbeer.com as the number one craft beer bar for the last 2 years.
When Christopher was young, he aspired to be a lawyer, but found his true calling in F&B industry, cooking and serving people. From preparing food, ringing in orders and even to cleaning tables, Christopher truly enjoyed the whole process. He even started a taco blog called Order of the Taco, which focused on food and travel (as he goes around eating tacos!)

Fast forward to today, Christopher has opened numerous restaurant chains, not just in the US but also all over the world. He also runs a small consulting firm targeting restaurants and bars. In the near future, he intends to expand his business by opening a small diner style restaurant.
Q: You have a rich experience in the Food and Beverage industry, what was the most challenging project that you handled?

Chris: The most challenging project would have been opening a restaurant in Riyadh, Saudi Arabia. We were there during Ramadan and there was a tremendous amount of tension between the franchisee and franchiser. Working with the multiple languages, cultures and being respectful to all of their traditions that we were not completely familiar with opened the door for a number of unforeseen challenges.

Q: What are the superpowers of your team?

Chris: Consistency. The Hallmark of a great bar and or restaurant is consistency. We want to make sure the customer knows what to expect. We want to take of folks on both sides of the counter so that people want to see what we are up to and be a part of it with us. Nothing great is really that great unless you get to share it.

Q: How would you describe your leadership style?

Chris: Ever evolving, I hope! I'm a very direct person, I think it is important to manage the details but leave a lot of creative freedom in all projects. I will often time leave things undone as it drives me insane to see how long until the initiative is taken. I want to invest in people that want to invest in themselves. The more folks put in, the more I will put into them with happiness.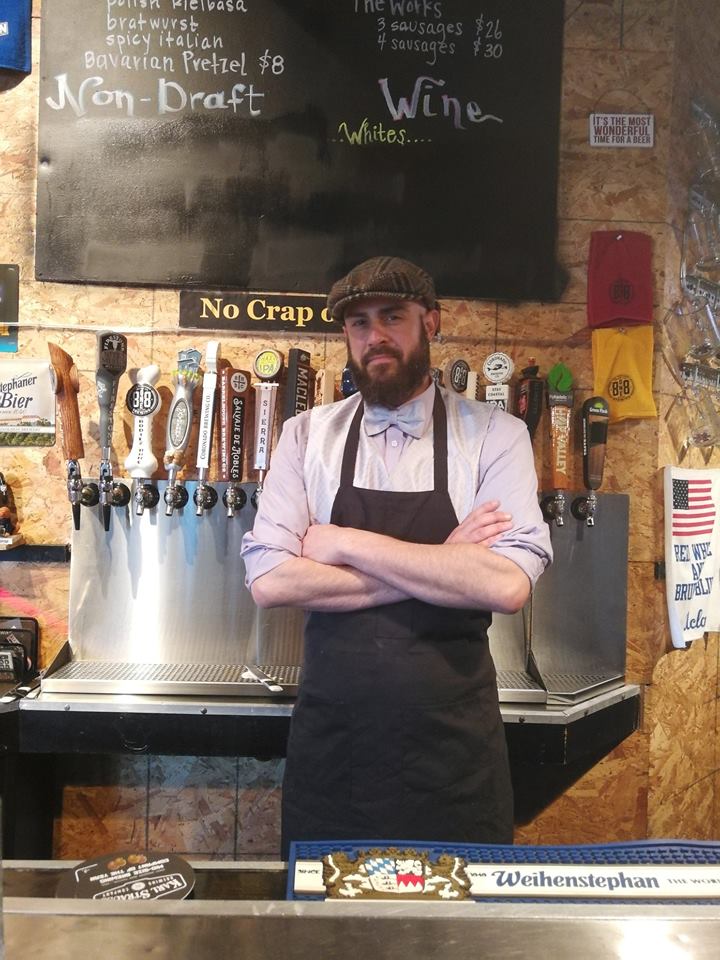 Q: What is the biggest challenge you have met in your career?

Chris: The growing trends of social media and things out of my comfort zone. I still carry note cards and a pen everywhere. I like taking my notes there and transferring when needed to different thing like computer or email or something. It is letting go of silly stubbornness and learning some of the newer systems. It is a constant fight of data vs gut and so much is turning into data, I still like to use the gut for much of it.

Q: What are some challenges or trends you see in hiring today?

Chris: Work ethic.There is a serious lack of it. It amazes me in companies I consult for seeing them all with the same struggle. Folks feel like they are working their tail off but in reality are not at all. More money in the wages as we are taking such a big hike at once is causing product to go up so we want better folks to help justify the hike even more but finding great folks that will show up, that will work, that do want to grow is becoming harder and harder.
Q: Have you ever had an hourly job? If yes, please share with us your experience

Chris: The last hourly job was in 2000. I was waiting tables and a prep cook. I hated it. I didn't mine staying later some days and leaving earlier others for the same pay. I want to not feel rushed or strapped to those time frames. I don't really like breaks and if I do, I don't want 10 minutes or this other malarkey where I can't do anything or its against the employer. I think it is nuts but that is just for me personally.

Q: Who inspires you and why? Have you ever had an hourly job?

Chris: Everyone and thing inspires me. I work hard on my own emotional intelligence and take reflection time and meditation time everyday. I now feel inspired by every situation, good, bad, positive, negative, happy, sad, whatever as inspiration. My goal with every encounter of people that I meet is to give them moments of making their life better to inspire them.
Workstream is a hiring platform that helps employers get 4x the number of qualified applicants. The world's most trusted brands use Workstream to optimize job board postings, automate screening and interview scheduling, communicate via text message, and streamline the onboarding/training process. See what all the buzz is about by scheduling a demo or email us hello@workstream.is!