There are many sources from which hiring managers can look for prospective hires. But one that has always risen above all is employee referrals. For the past few years, referral programs have been the top choice for recruiters to source for candidates. According to a study, 82% of employers chose referrals as the source that produces the best return on investment as compared to other recruiting channels.
An employee referral program is essentially a recruiting strategy where existing employees introduce qualified friends or family members (or anyone they know, really) for jobs in their company. Typically, these employees will be rewarded should their referral be hired into the organization successfully. With both parties gaining something out of it, referral programs are a good way to motivate current workers to help the company bring in quality hires.
So why exactly does this program bring out more successful hires? And how can it help your QSR in the current pandemic climate? Read on as we break down the benefits it brings to you as a hiring manager and how you can incorporate it in your hiring process!
Why Referrals Work Better Than Other Sources
Better cultural fit
Since those who are referred to the company already know someone working in the organization, it is likely that they are also familiar with the culture of said company. Thus, chances are, they would only proceed with the hiring process if they are attracted to the company culture in the first place. It has been proven that if you hire an individual with the right cultural fit, they tend to have higher satisfaction levels and are more likely to stay longer in the company.
Our point is - hiring through referral programs will create a cumulative effect of benefits to your company. It not only ensures that you hire quality candidates but also reduces your turnover as you retain them in the long run.
Better promotion of company
What better way to promote a company than through your employees? Company reviews by current or former employees are deemed so important by job seekers that 1 in 3 people have rejected their job offers due to bad reviews of the company found online. Through the use of referral programs, you are letting your employees promote your company through their very own experience. After all, who will refer their friends or family members to a company they dislike working in, right?
As those who are referred know their referee personally, they are likely to trust them and be more inclined to apply for a job in your organization. This is especially useful in the current pandemic climate where many are not ready to work just yet. Due to the stimulus checks given by the government, most job seekers are delaying their job search. Hence, the prospect of being hired at a trusted company may just propel them to start working again.
Larger candidate pool
As restaurants are reopening and resuming their dine-in services, this means that many employers are starting to look for hourly workers to support their operations. With this increased competition, you have to make sure that you stand out among the rest. And with a referral program, you can do just that.
Think about it - would you rather apply for a job at a company that your friend recommended to you or a random one you found on a job portal. Most would choose the former since the probability of you having a good working experience there is higher as you already have a connection there. Thus, adopting a referral program will help you cast a wider net for quality candidates in a highly competitive market.
Workstream's Referral Program
At Workstream, we understand how useful a referral program is for hiring managers. That is why we have our very own to ensure that you are able to attract more talents for your company. Our feature makes it easy for you to encourage candidates to refer their friends, family members, or even acquaintances. Our program is proven to be effective in bringing in quality candidates and retaining them for a long time - one of our clients was able to gain 80 employee referrals after utilizing it!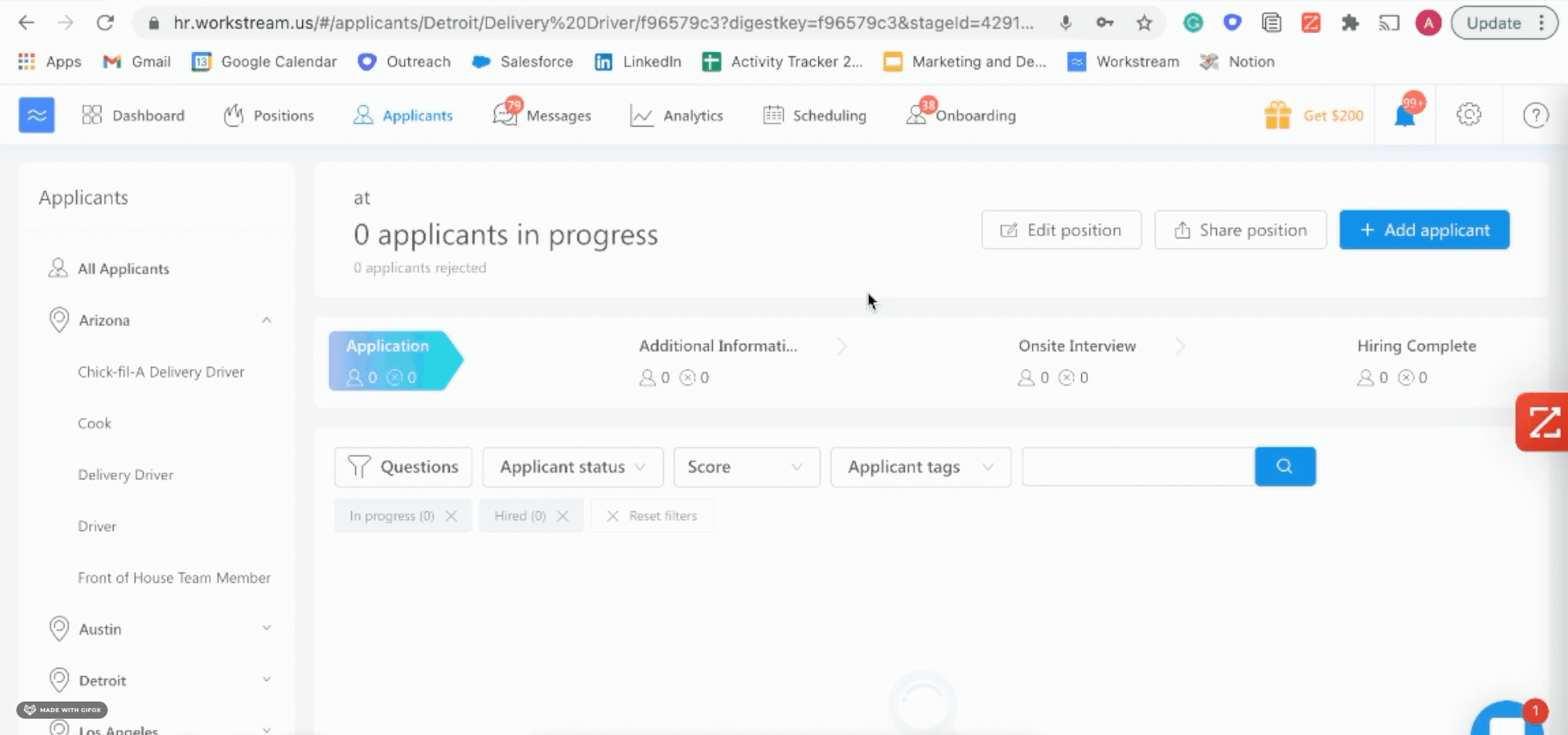 With Workstream, you can launch your referral program in just three steps! Simply edit your job position and publish your referral message. We have prepared a template for you but feel free to customize it to your own liking! You can then choose to enter your recipients manually or select the option to mass send the message to all of your candidates.
Interested in setting up your referral program with Workstream? Book a demo with us today! Aside from the program, Workstream helps you streamline your hiring process so you can reduce your hiring time and widen your candidate pool. Talk to us so we can tell you how we can best meet your hiring needs!
Zakiyah is a freelance content writer. She's a lifelong learner, looking for opportunities to expand her horizons whenever she can. She loves traveling, playing volleyball and reading up on general developments in the industry.