This article was originally adapted from Desmond's LinkedIn post.
On May 8 2020, the New York Times published an article on how the American economy has lost over 30 million jobs in the space of 6 weeks, as the unemployment rate jumped to over 15%, the worst since the Great Depression.

The Labor Department published a report that showed the clearest picture yet of the breadth and depth of the economic damage, and how swiftly it spread, as the coronavirus pandemic has swept the country. Job losses impacted the entire economy, from restaurant to retail and more. Areas like hospitality were impacted the strongest, but even healthcare shed over a million jobs. Low wage workers, including many women and members of racial and ethnic minorities, were hit especially hard.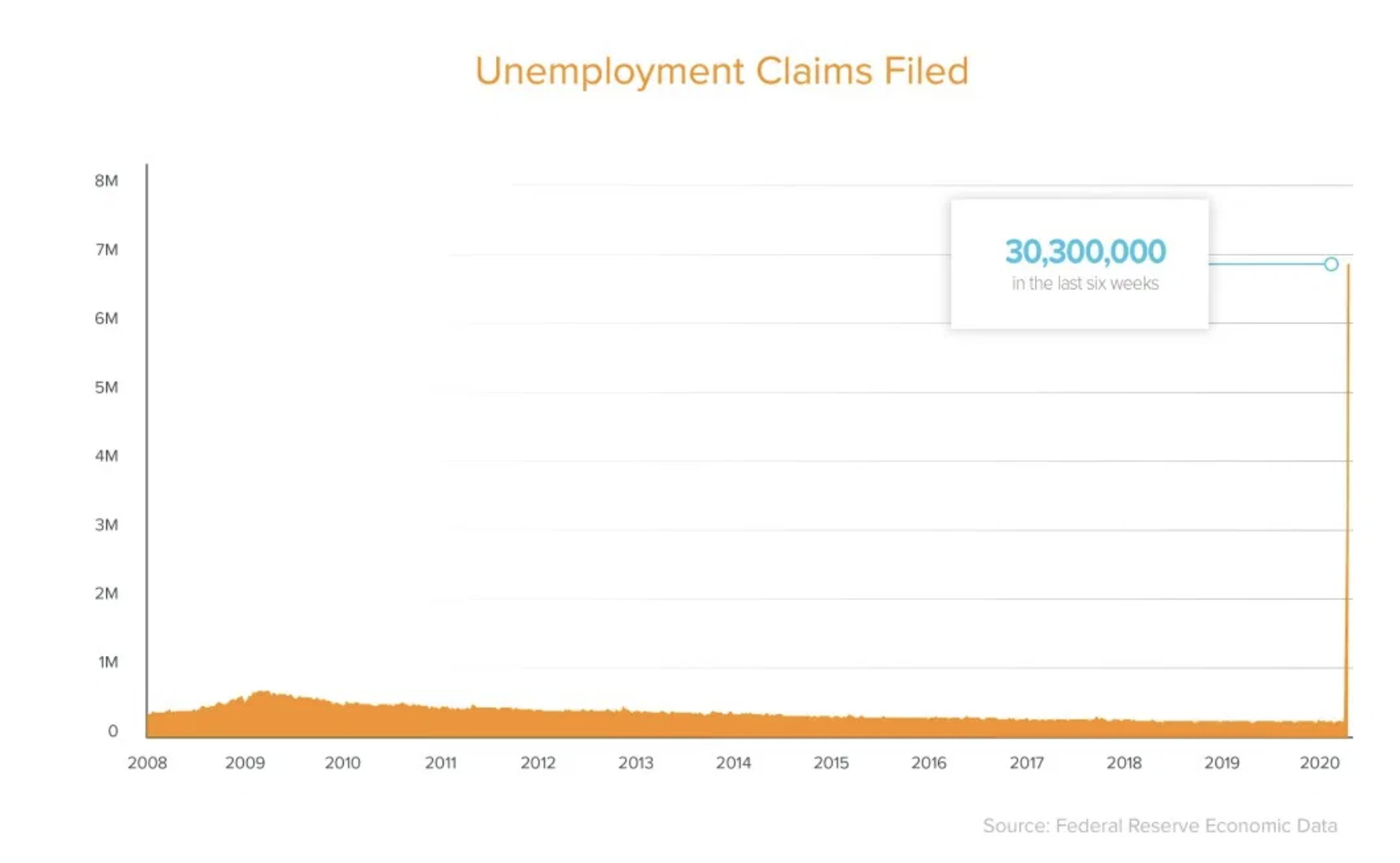 The scale of the job losses in April 2020 alone far exceed the 8.7 million lost in the last recession, when unemployment peaked at 10 percent in October 2009. "I thought the Great Recession was once in a lifetime, but this is much worse," said Beth Ann Bovino, chief U.S. economist at S&P Global. The only comparable period is when unemployment reached about 25 percent in 1933, before the government began publishing official statistics.
Entering 2021 with

O

ptimism
Like many of you, I entered 2021 with optimism after seeing the devastating impact of 2020, and spending most of 2020 in lock-down at home, and after not dining out nor seeing friends or family, much less traveling. Like many others, I was wondering whether or not restaurants, local businesses or retail may ever recover from the impact of Covid-19 and the devastating job losses that impacted the economy in 2020.
It was hard to predict or forecast in January or February 2020 of how the world and America was moving towards - will the unemployment trend continue or will the economy start to re-bounce back?
Last week, I went on my first business trip in a long time, to Salt Lake City, where I spent two energizing week with my team in Utah, planning out our 2021 business strategy and goals. I felt like a hermit coming out of the cave in a long time - each experiences, from buying a milkshake at a cafe, checking in for my flight, to having lunch with my colleagues - was energizing and liberating. (I made sure to have my mask on at all times where possible, practiced social distancing, regularly washed my hands!)
Getting back into Palo Alto last weekend, I went to nearby Stanford Shopping Centre, where to my bewilderment, I could not find parking on a Saturday afternoon after almost 20 minutes of looking for a parking spot. In addition, when I tried to buy bread from my favorite local bakery at 3.30pm on a Saturday, the shop had a sign saying "Closed - sold out due to lack of manpower" and next to the sign read "We are hiring!". That was when it hit me - local businesses are not going away. People want to meet in person, visit restaurants and local businesses, and meet in person. People want to be able to leave their homes, and do not want to spend their entire lives staring into monitors or just stay at home.
That was when it hit me - local businesses are not going away. People want to meet in person, visit restaurants and local businesses, and meet in person.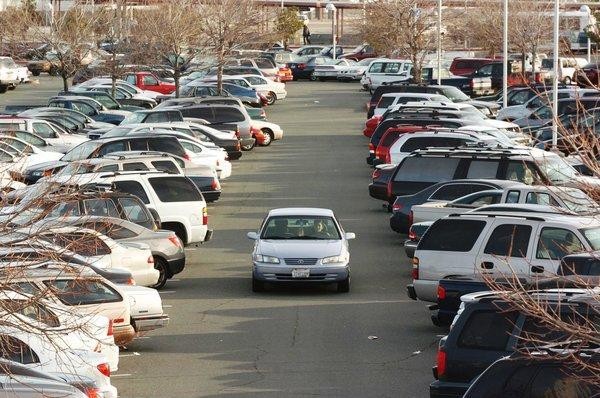 Over the past 12 months, me and my team at Workstream have been doing our best to stay close to our restaurant partners and local business owners, to do our best to help them overcome the devastating impact of Covid-19, and doing our best to empower them to be able to hire the hourly workers they need.
In the past 8 weeks, we have felt a different type of energy as we speak with our restaurant customers and partners. There is a clear increase in demand from consumers who not only want to dine out and meet people, but is wanting to consume and spend even more then pre-Covid, as they are excited to make up for the loss of in-person time as they were shelter in place at home over the past year.
At the same time, we hear a clear demand from our restaurant customers and local business partners that there is a clear trend that is emerging - we need to hire, and we need to hire fast. We need to bring back the talent we had before Covid, and more. Hourly workers want to get back into the job market and are aggressively looking for the right fit and the right jobs, and local business owners need to rapidly bring on the best talent, train them up and step up for the surge in demand.
The Challenge We Face
As Jeff Jordan of a16z wrote in his article, "Rebuilding the labor market is a much more complex task than a market rebound. As we rebuild, an inevitable reshuffling will happen. Businesses and job seekers will experience an accelerated sorting of talent and opportunity. But the fallout from the economic shutdown is like throwing a pack of cards in the air: you can eventually put the deck back together, but not everyone will end up in the same spot."
Based on data from the Bureau of Labor Statistics, the current infrastructure of the economy is built to be able to support a turnover of 3-4 %, not the current turnover of over 30% that the economy has been dealt with over the past 12 months.
The average time to hire in 2018 was 38 days, a timeline that is far too long to be able to efficiently realign and reshuffle the the hourly worker landscape, which is where most of the jobs were lost and now in the coming months, will be added back, from hospitality, healthcare to restaurant jobs.
In the hourly worker space, potential job seekers are looking to find new work and jobs in the same day or within hours. They are increasingly used to the opportunity to find new job opportunities from gig-based companies like DoorDash, Uber, Instacart, and local businesses inevitably will have to compete with them for talent. In addition, there is an average turnover of 150% in the industry, which means that the typical business owner who has 300 employees, is having to hire one new person everyday or make 25+ new hires every month in normal times, and in today's world, there are needing to hire at least 3X as fast, in order to keep up with the demand, and the lack of manpower due to Covid-19.
At the same time, local businesses are not equipped with the right technology, software infrastructure or tools to be able to recruit efficiently and quickly. In our survey done with thousands of local business owners, many of them still rely on software infrastructure that were built over 10 years ago, pre-mobile, pre-internet, and built upon on-premise software. We were also astonished to see many business owners still relying on pen and paper, word of mouth or even walk-ins.
The 2021 Great Rehiring
The first day I went back into our Utah office, I could feel an incredible amount of energy and passion. It was a function of the talent and energy of our team, but at the same time, it was a result of the energy we feel from our customers and clients - at Workstream, we are on a mission to empower local businesses and local businesses to do better work. As my fellow streamers speak with customers on the phone and engage with them, it has become clearer and clearer that we have an important mission to help our restaurant and local business partners to be able to find and recruit the talent they need, in order to re-open their business, re-hire the talent they need, and to re-energize their company in 2021.
Having spoke 1 on 1 with hundreds of customers in the past few months and meeting with numerous mentors, advisors and investors in the restaurant and local business sector, it is apparent, over the past 12 months, the number 1 challenge that local business owners are having is the constant struggle with recruiting and finding the right talent.
At the same time, millions of jobless Americans and potential job seekers is also highly motivated to get back into the job market, to re-engage with business owners, and to be able to get into the right job position.
Here are a few trends that the 2021 Great Rehiring may bring about -
Trends of the 2021 Great Rehiring
1) The need for speed in recruiting will be most important than ever
In 2018, the average time to hire was 38 days, and that does not include onboarding, training and more. In 2021, that speed will not be enough. On Workstream, we have seem our restaurant and local business partners getting their first interviews and hiring people within hours and days.
Potential job candidates today want to move fast, and want to be able to find work immediately. A delay of a few days or weeks will mean that the candidate has moved on to the next opportunity. In a competitive market for talent in 2021, business owners and restaurant franchisees need to be able to ramp up the speed of recruiting by reaching out to potential job candidates quickly, often within the same day, if not in the same hour.
It is crucial to be able to find the right candidate rapidly in order to be able to make up for the lack of manpower as a function of the impact of Covid-19.
2) Local businesses are adopting software and technology more rapidly
Due to Covid-19, many employers and employees had to adopt software and technology rapidly in order to survive, to grow and to move things forward. From technologies such as Zoom video conferencing to scheduling tools, we have seen a surge in business and restaurant owners who have step up to adopt technology and software rapidly in order to stay in line with needs of today's climate.
At the same time, it is also safer to be interviewing and recruiting candidates by using software tools like text recruiting and video tools, as compared to meeting candidates in person from the first interaction.
This shift in adopting software and technology will also help both business owners and candidates to be more efficient in matching.
3) Mobile-based and text recruiting
will become mainstream
Even before Covid-19, we had seen a clear trend of both business owners and job candidates wanting to communicate via texting, SMS, and mobile phone. Text messages has a 95% open rate, compared to email which only has a 20% open rate. At the same time, the penetration and adoption of mobile phone has reached an all time high for millennials and generation Z, who is the mainly supply of job candidates for local businesses.
It is obvious to business owners that we speak with and help, the mobile-based and text recruiting will become mainstream in the coming months and years, and we could see a clear trend of it becoming a necessary was for business owners and job seekers to communicate as it is more efficient, faster and safer.
4) Local businesses and restaurants are here to stay, and will grow stronger
Before and during Covid-19, there were always talk of the offline market and local businesses diminishing and becoming smaller. On the contrary, I think Covid-19 has ensured that the strongest local business owners stay on and grow even more. We have seen an outsized acquisition and expansion strategy and initiative by the top franchisee owners. We have also seen that Covid-19 has led to more opportunities for new entrepreneurs to leverage the lower rent and leasing terms in order to start new businesses and grow their businesses.
Based on the growth in consumer demand to meet in person, dine out and to shop local, we firmly believe that local businesses and restaurants are here to stay. The best entrepreneurs and franchisees will thrive even more post Covid-19, and will be able to leverage technology, software and more to grow even faster.
5) Diversity is more important than ever in recruiting
We have seen the importance of recruiting from a diverse pool of job candidates, and leveraging software and tools to do so. We have seen that the ability to leverage a wide pool of candidates not only from a wider pool of job boards, build a referral program, set up offline text to apply channels, and sourcing talent from less traditional channels have benefitted many of the thousands of hiring managers that we work with on a day to day basis.
We have also found that by being open to recruit talent from a wider pool both in terms of channels, but also demographics, it ensures more stability and innovation in a company as employees come from different backgrounds and are able to contribute more.
The Path Forward - 2021 and Beyond
At Workstream, we are excited to be able to work with hundreds of restaurants, local businesses and more, helping them daily with their hiring needs via text recruiting and more. In our daily conversations with franchisees, business owners and more, we see a rapidly adoption of technology, software and more, and we are humbled and honored to have a role to play in that movement.
We see a clear movement that "The 2021 Great Rehiring" is a movement that will happen over the coming months and more. We are excited to help local businesses and restaurants ramp up their hiring, and humbled to play a role in helping our partners, customers and local business owners re-open, re-hire and grow faster.
Please feel free to reach out to me directly at desmond@workstream.is if you like to connect to trade notes on "The 2021 Great Rehiring".
We are also always actively hiring and please feel free to look at the job openings we have here.
Desmond Lim is co-founder and CEO of Workstream, an automated hiring platform for companies hiring hourly workers. He is a graduate of Harvard and MIT Media Lab, former product manager at WeChat, and investor at Dorm Room Fund. He is based in San Francisco and lived in Palo Alto with his wife and two young daughters.