Increased Efficiency in Hiring
Were these strategies worth it? The results are clear:
200% reduction in hiring time

90% of their employees hired across 5 different locations

Hired 280 out of the 300 employees in 2018, all within 2 months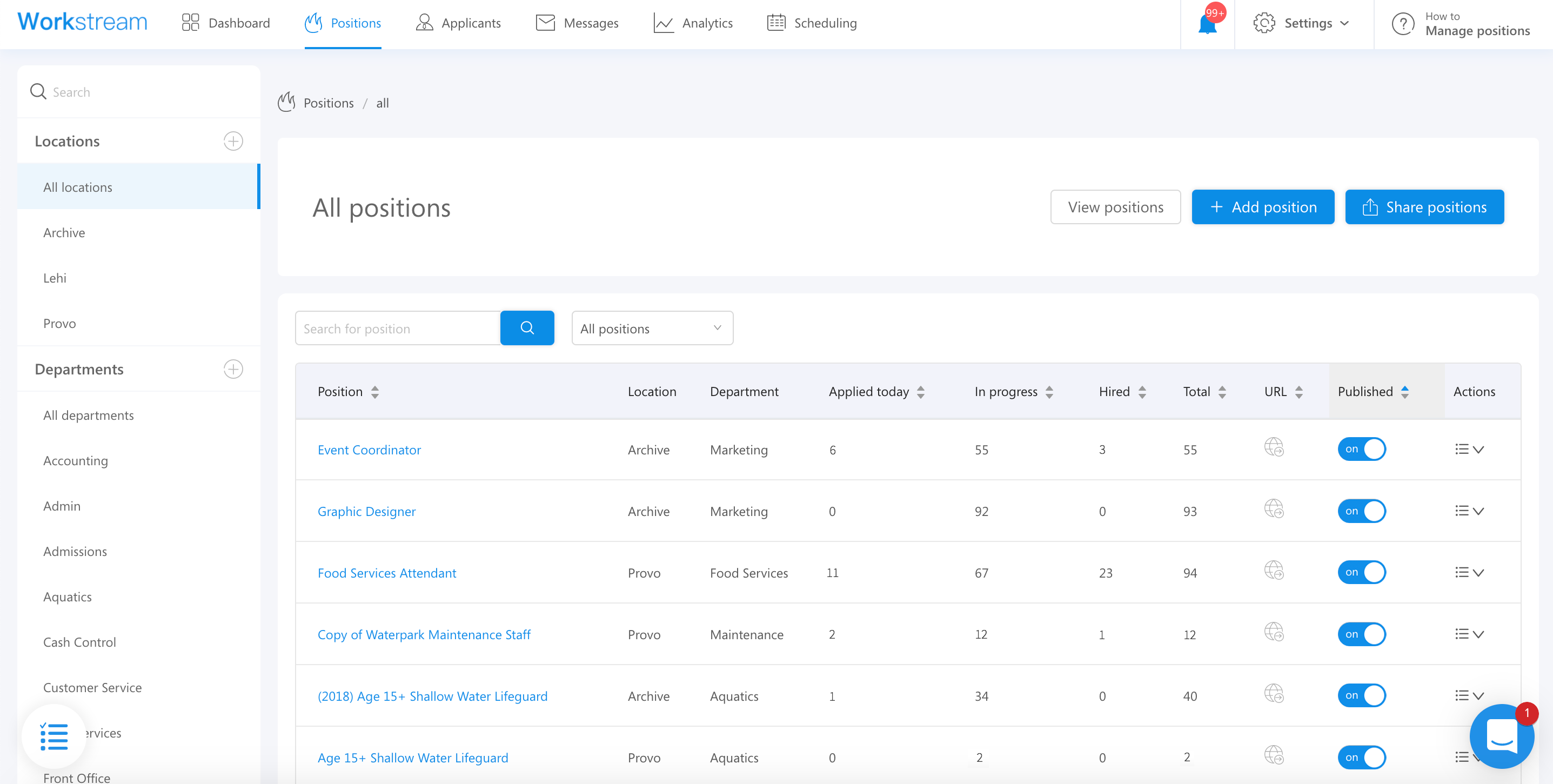 In a nutshell: Workstream was able to help Seven Peaks identify their specific hiring challenges, and suggested features that targeted these in order to achieve the optimal results. Through a collaborative process, they managed to create innovative solutions and increase hiring efficiency.
Are you in the recreation or hospitality industry? Workstream has learned the ins and outs of industry-targeted best practices by working with clients such as Marriott, Westin, and Willamette Valley Vineyards. Schedule a demo with us to find out how we can help you, too.