Integrated Job Boards, Text-to-Apply and Automatic Scheduling
By utilizing the free Job Board tools within Workstream, Chick-fil-A can now post to over 18 job boards (including Google, Indeed, Facebook Jobs, ZipRecruiter etc), simultaneously.
Furthermore, the Text-to-Apply feature provides them with an opportunity to engage with Millennials in their preferred mode of communication - text messaging. Not only can these applicants see available job listings and apply for positions by simply scanning a QR code, Chick-fil-A is also able to send out both automated and direct text messages to schedule interviews.
With Automatic Scheduling, successful candidates are sent a text message to schedule an interview, followed by a step-by-step guide that will take them through the entire hiring process. This includes company culture documents, which tell applicants what to prepare for and get excited for the interview.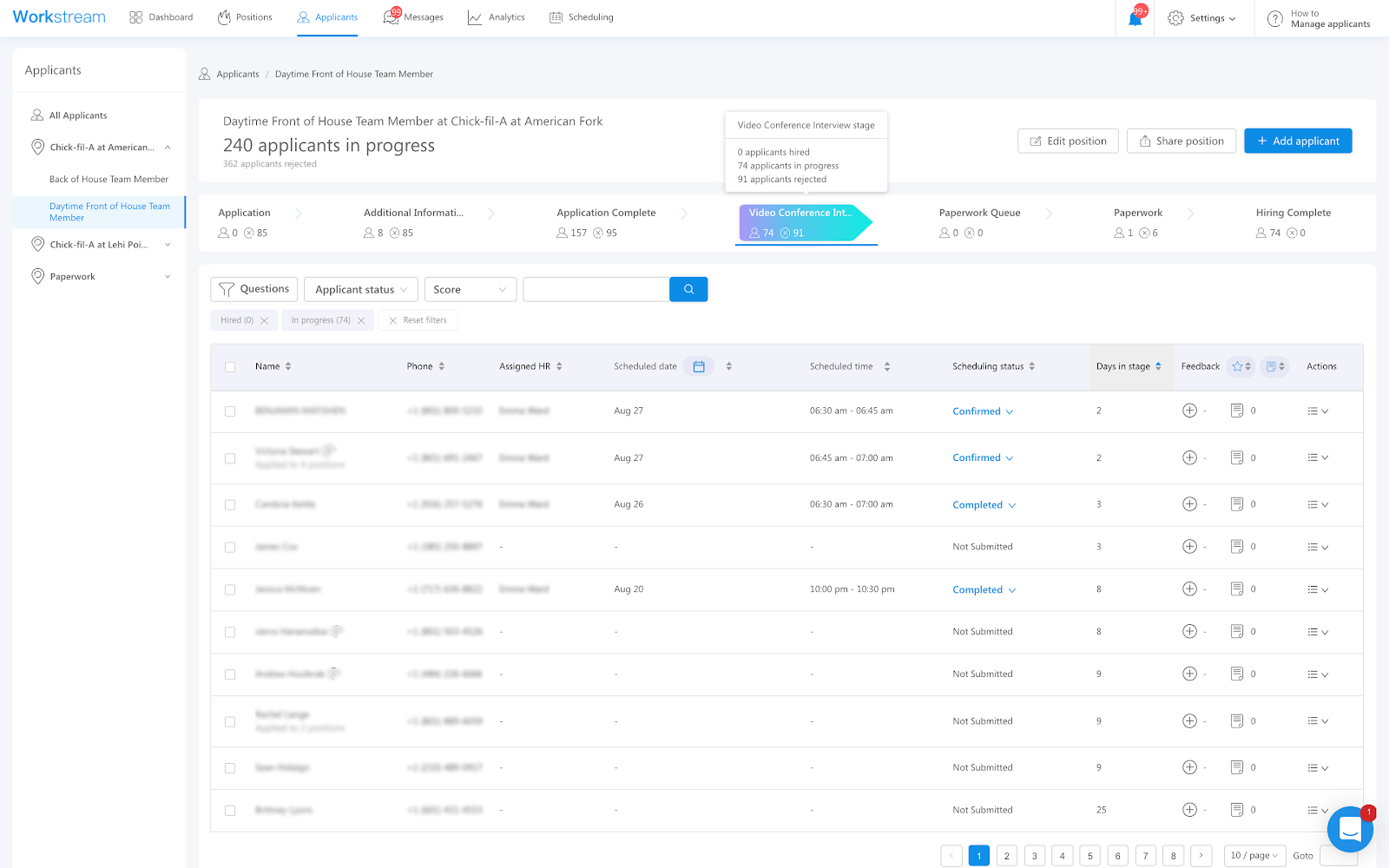 Hiring managers no longer have to individually reach out to each candidate, but are instead able to link their calendars to Workstream, where candidates can then select an interview slot of their preference. Automatic reminders are then sent to the candidates nearing the interview date, together with an option to reschedule, if necessary.
The Workstream interface will also show hiring managers their daily interview schedules, and the "relax, you're done for the day" notification acts as a pat on the back after a long day.