Cast a Wider Net for Applicants
As you might have guessed, the integration of 25,000 job boards in Workstream's software allowed Burger King to cast a wider net for applicants. This means that more job seekers will come across their job postings, making it possible for the restaurant to receive more job applications. True enough, Burger King saw 3x more applicants after they implemented Workstream into their hiring process.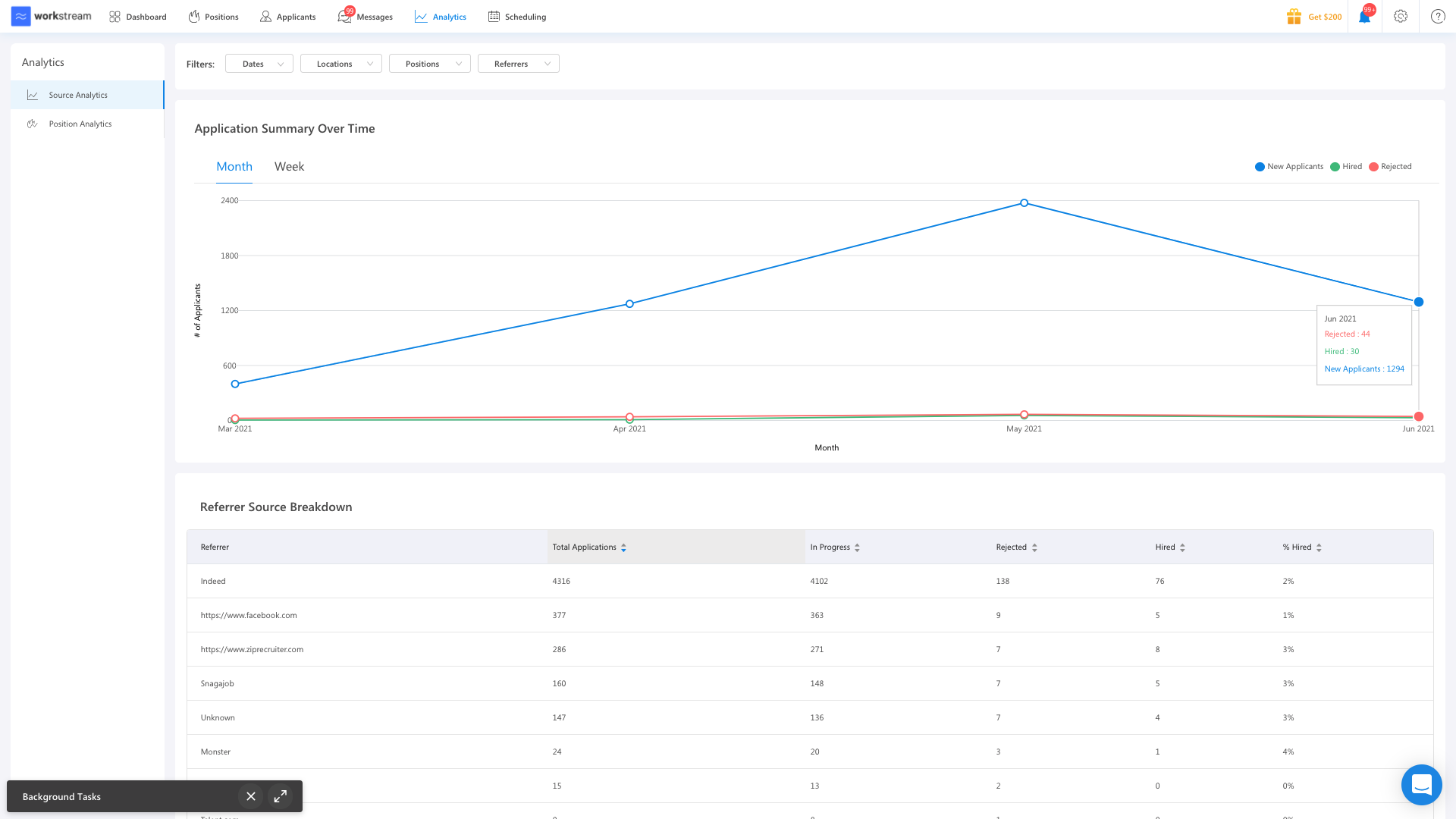 Streamlined Hiring Process
Thanks to the smart screening feature, most shortlisted applicants are already qualified for the job, making it easier for the managers to move on to the next hiring stage. The automated scheduling of interviews also allows them to set interview slots for the next month with just a couple of clicks of a button. With the automation doing most of the heavy lifting, the managers need not deal with the tedious tasks involved in the hiring process. This has made it more seamless, reducing the time spent on hiring by about 50%. As Workstream aids in streamlining the hiring process, the managers of Burger King are also able to focus on more important matters pertaining to their restaurants.
To sum it up: Having an understaffed restaurant when orders pick up can lead to a series of unfortunate events for you and your employees. Fortunately, Burger King was able to tackle the root of the problem by streamlining its hiring process using Workstream's automated hiring tools. Hiring is now made easier for the managers who are now able to focus on running the restaurant!
If you, too, are looking for ways to improve your hiring process, look no further. Schedule a demo with us and our specialists will share with you how we can help you meet your hiring needs.